Hello, weekend!!! Am I the only one who celebrates no 6am alarm clock AND no homework with the kids AND no scheduled bed time…. WEEKENDS do look a little different for everyone, but we all get a little break from the normal work day or that #momlife schedule.
Okay, I couldn't wait to share this floral maxi from Chicwish.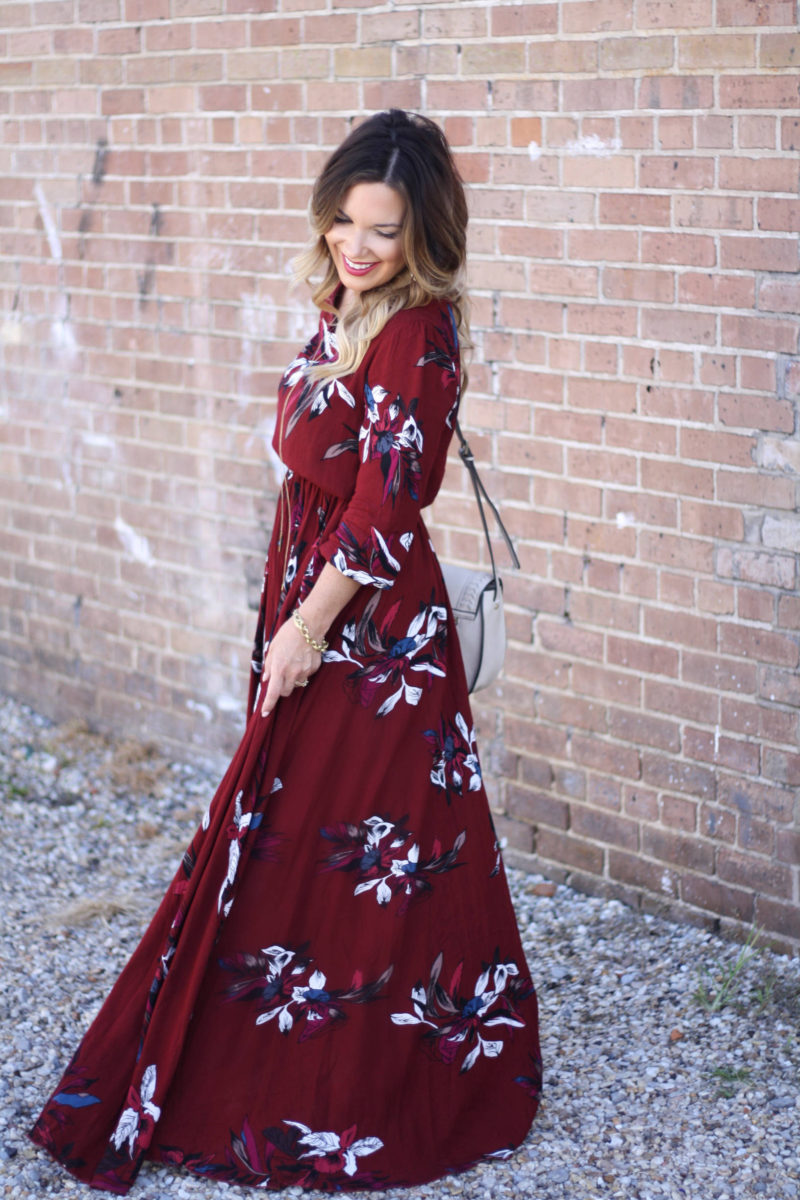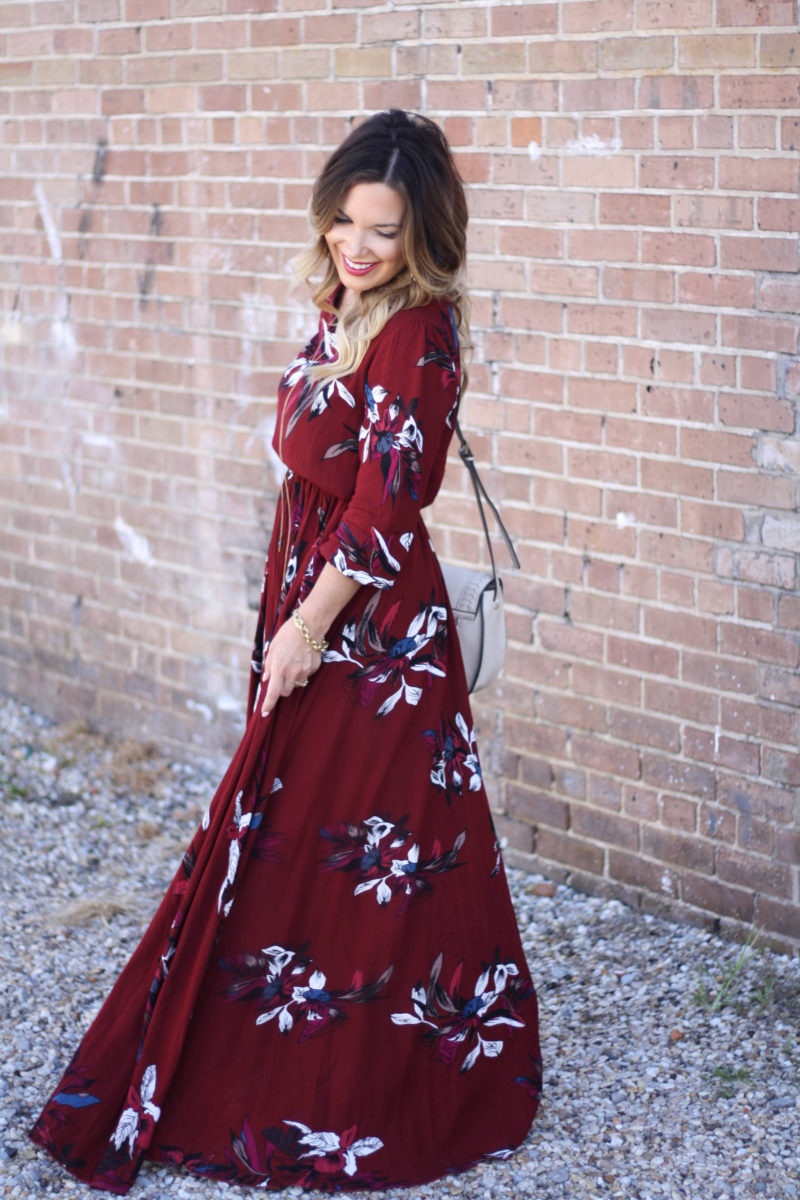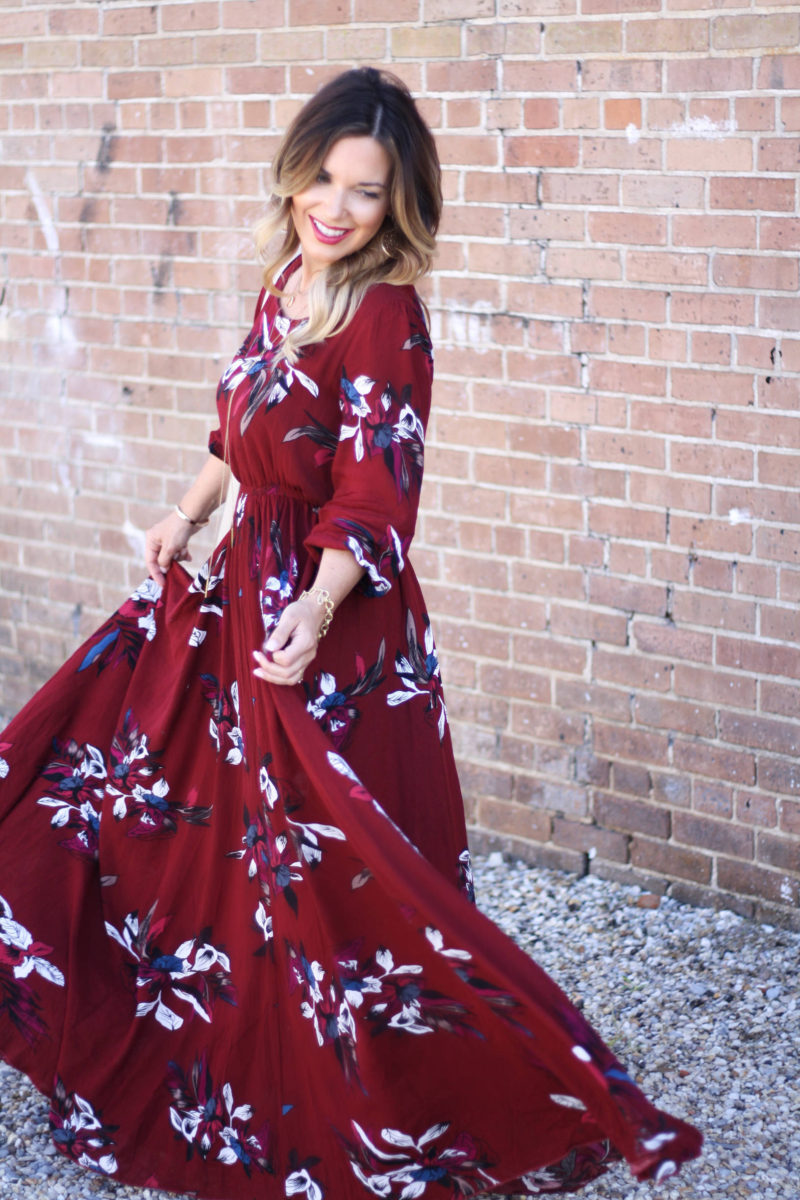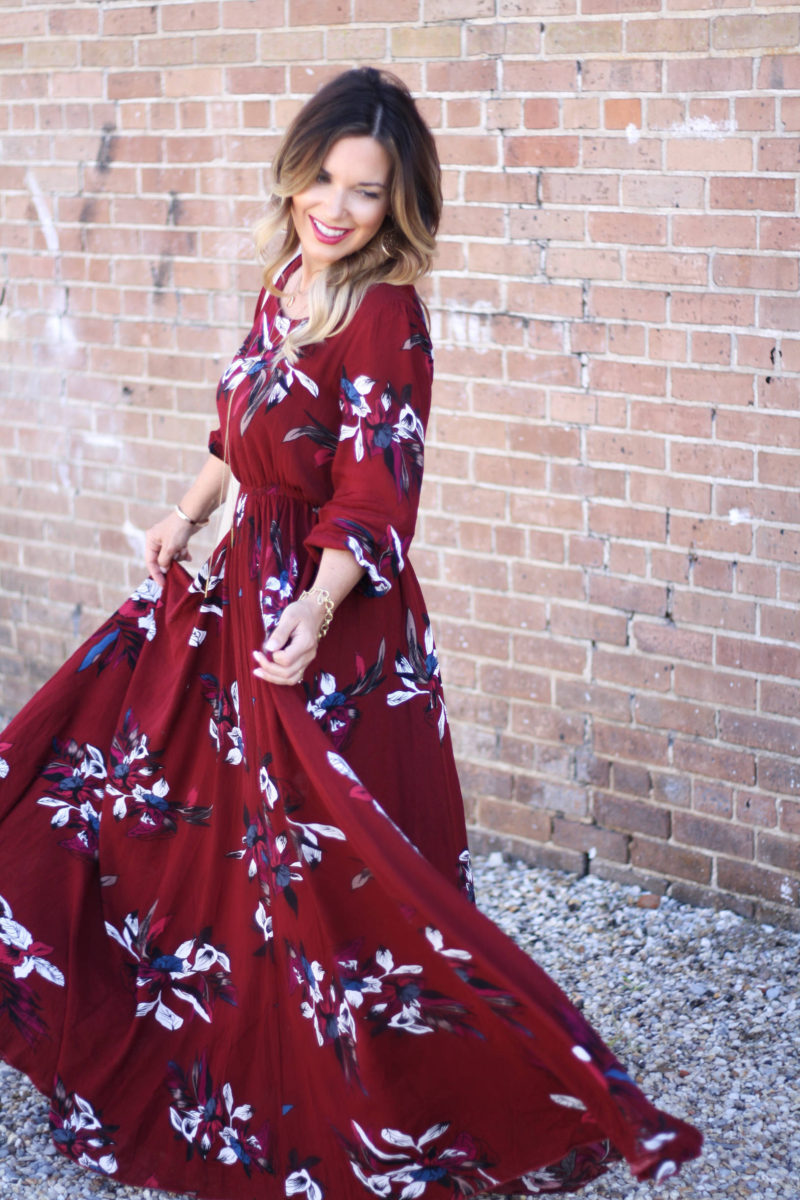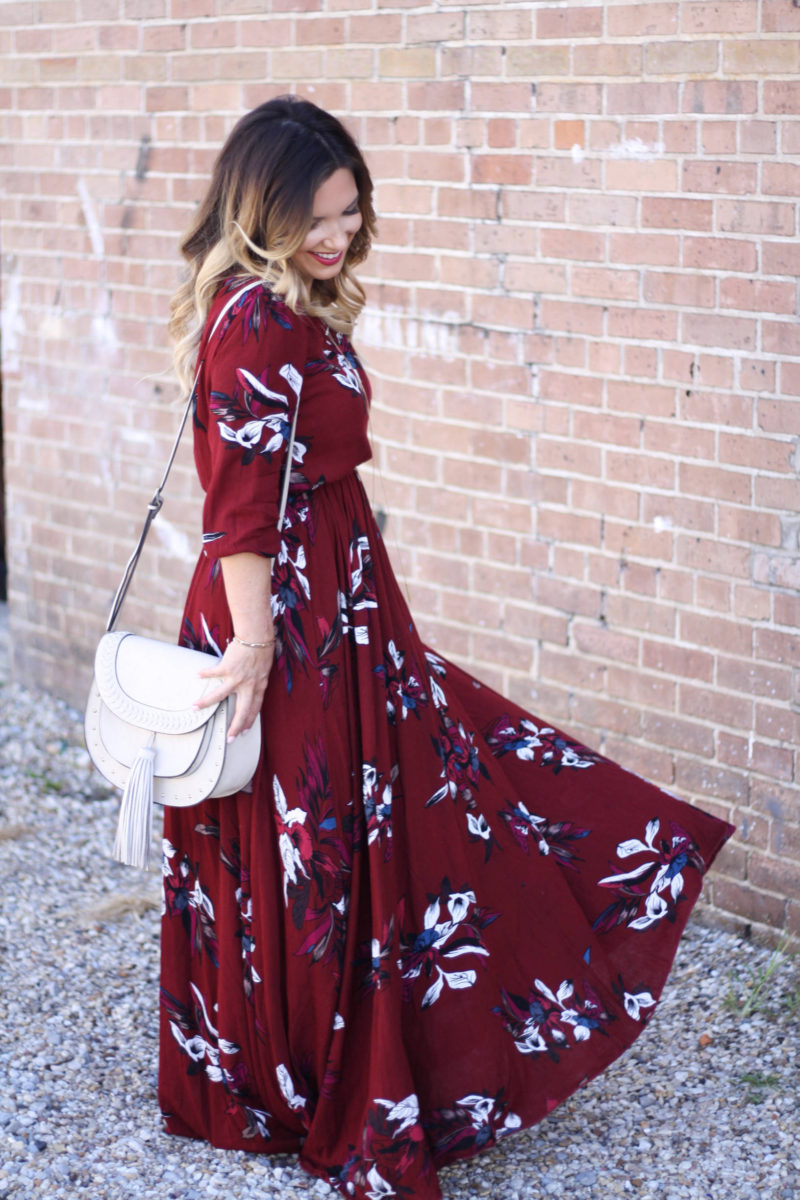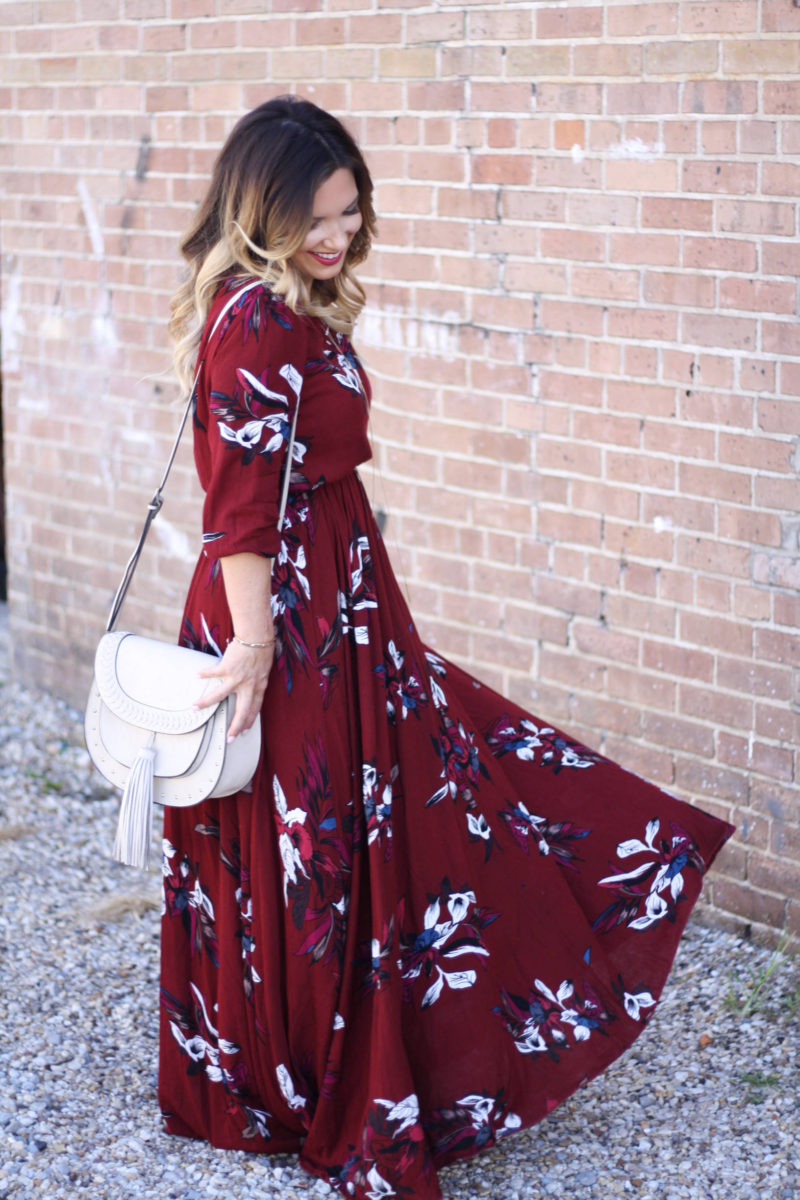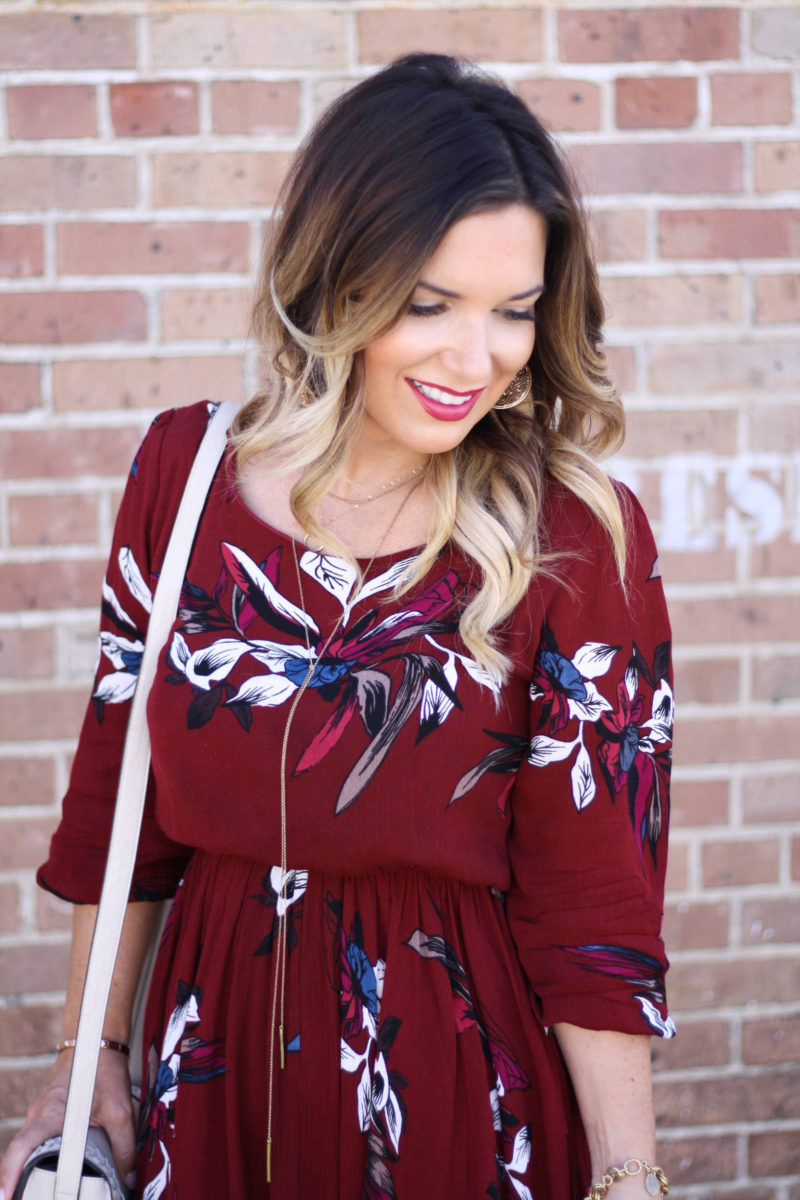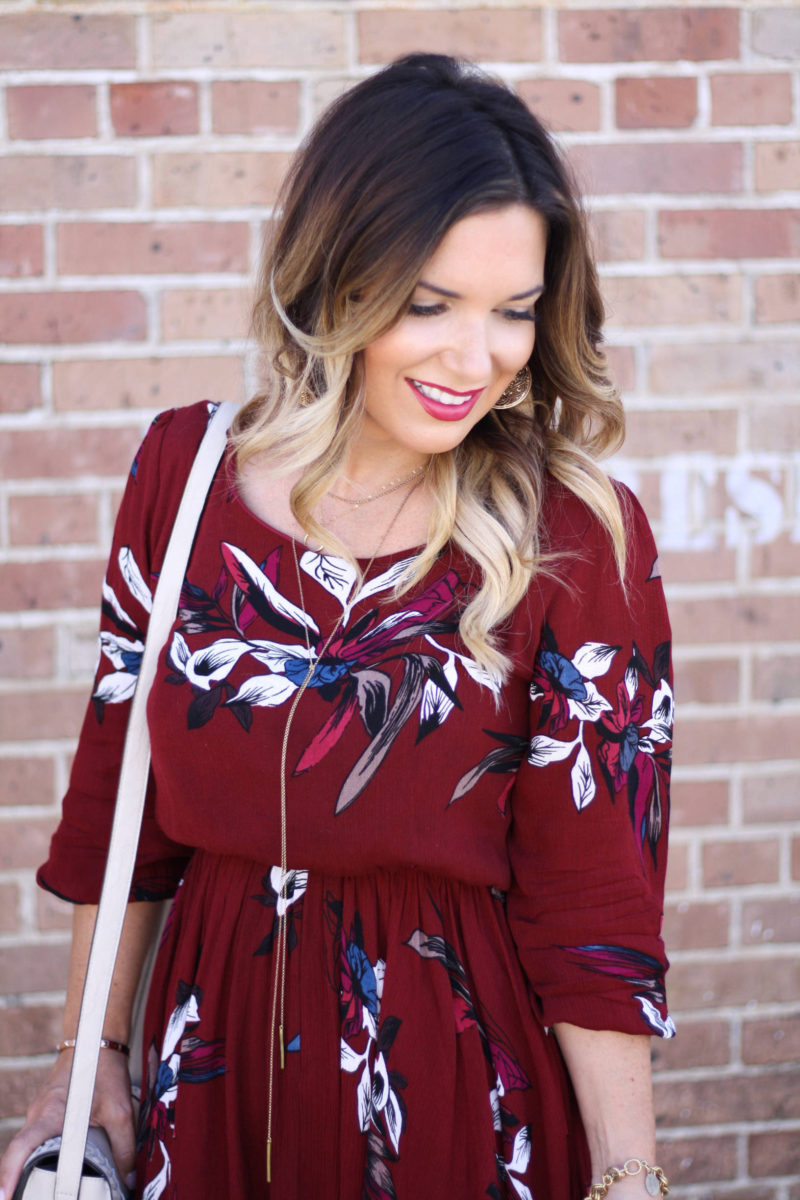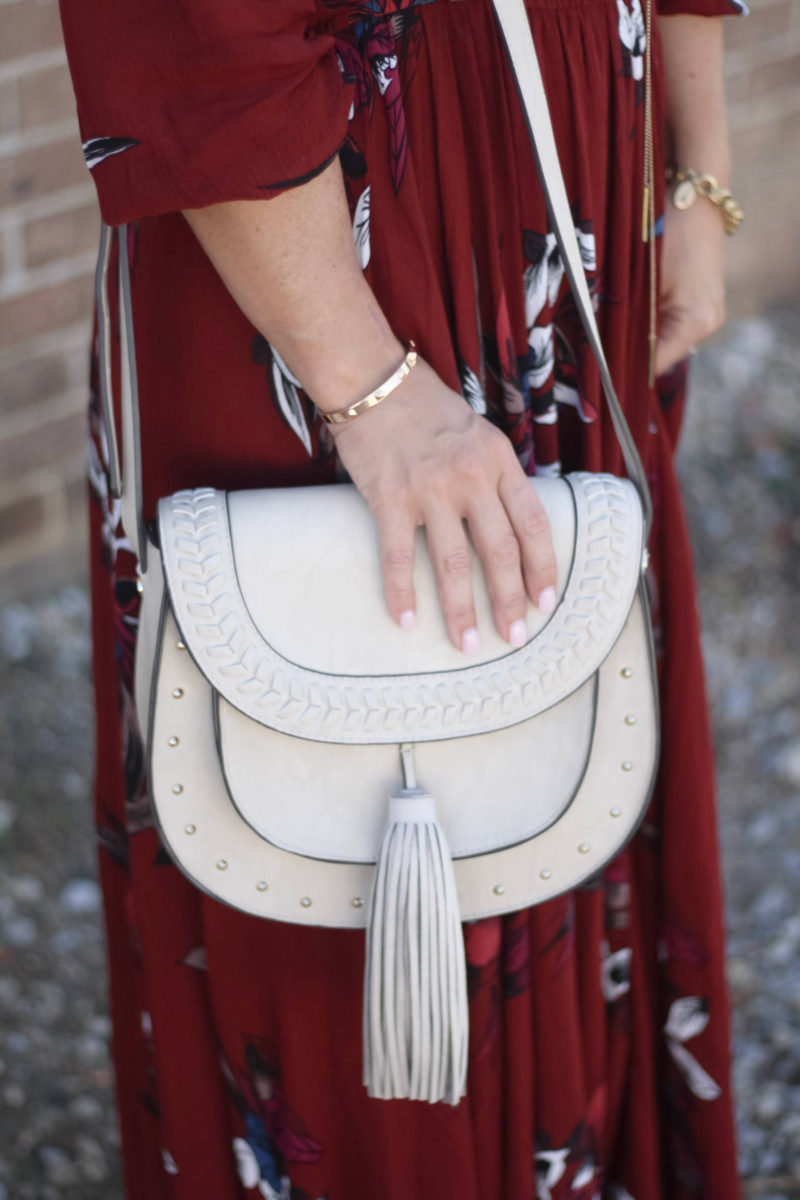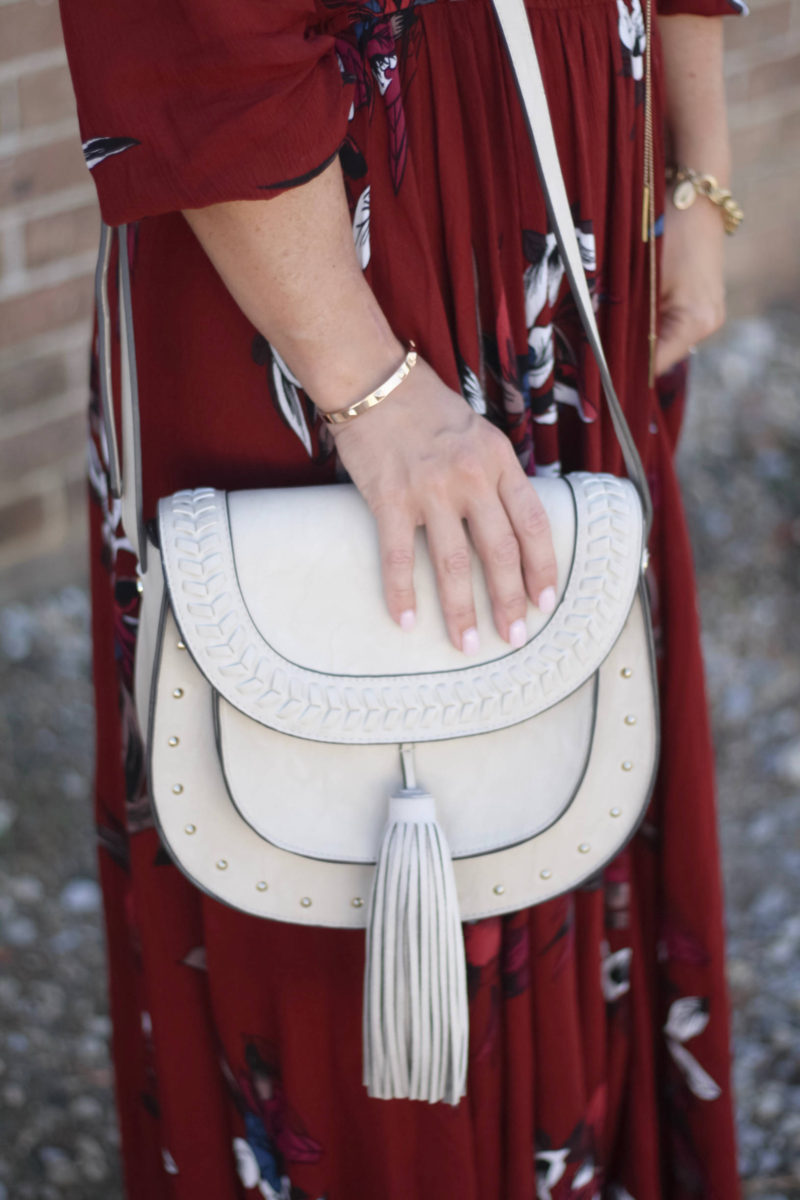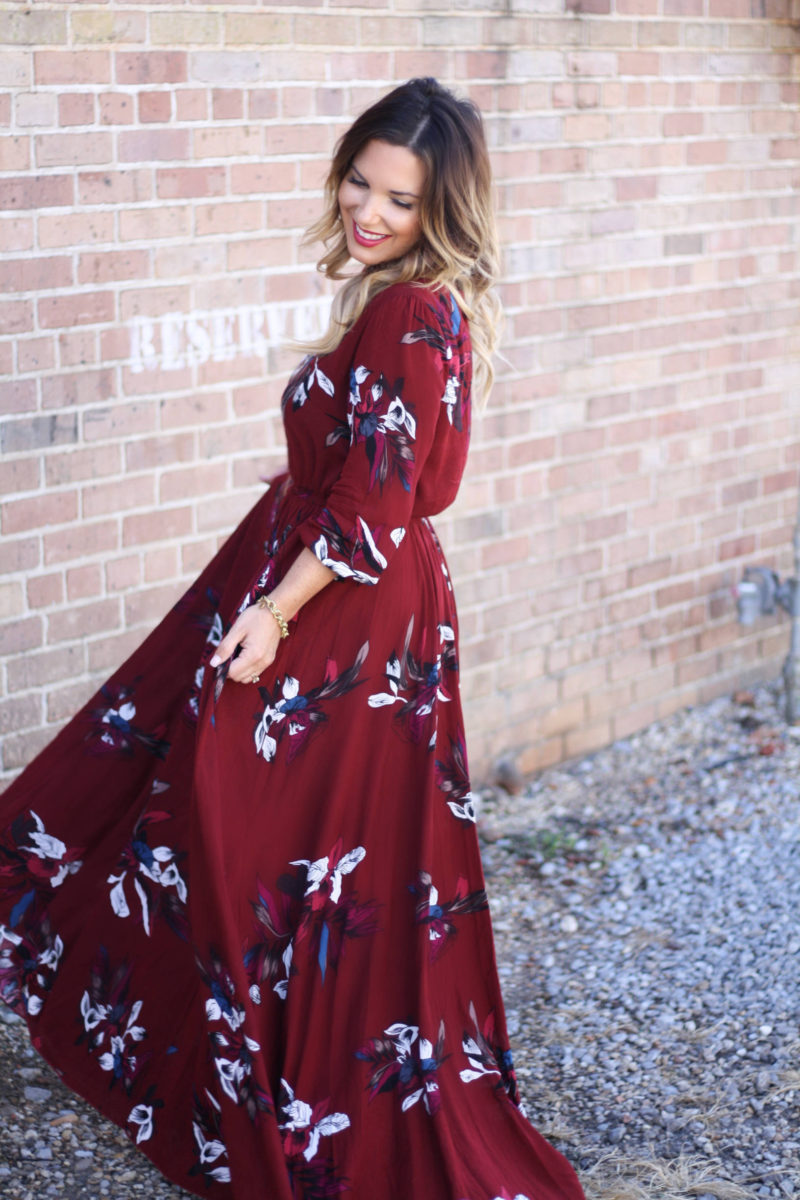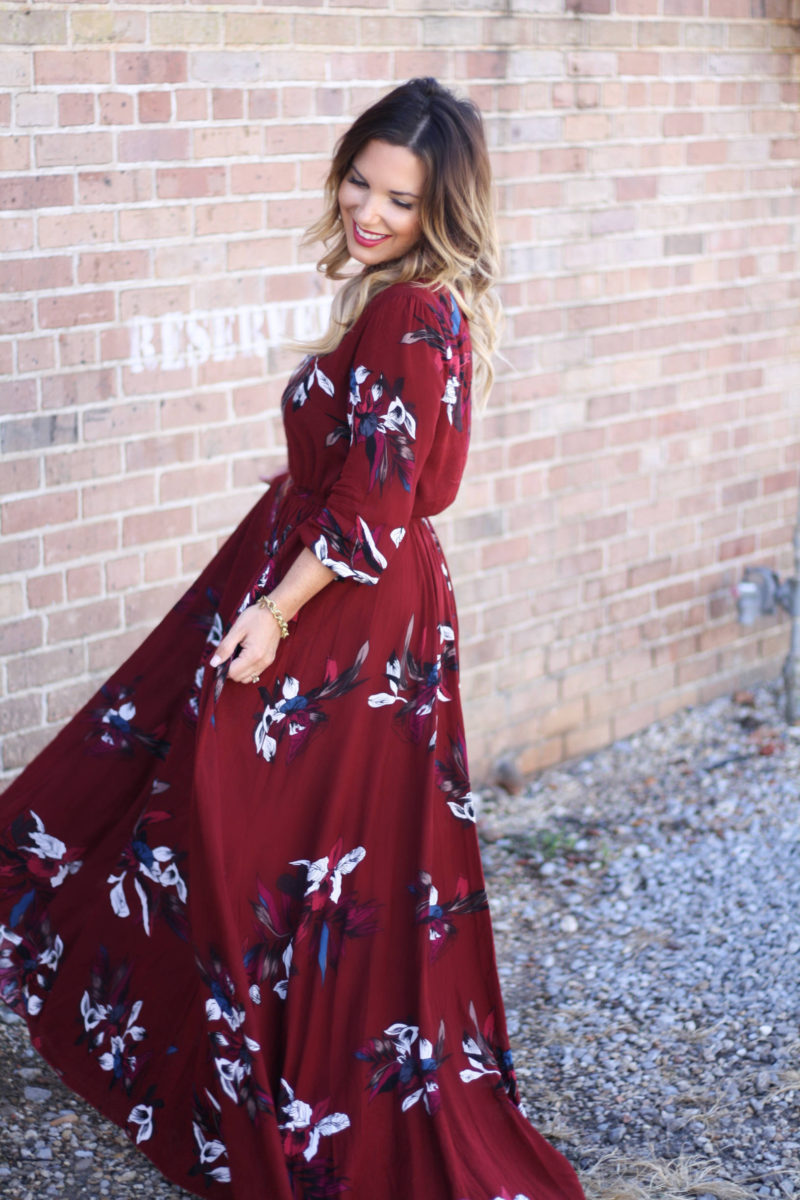 I'm already twirling with joy. Maybe, just maybe, we will  experience lower temps soon. The 90 degree days are a beast. But, I can bear wearing jean shorts and tees a little longer, right?! Seriously, this color, whatever you may call it, wine, claret, raisin, red, maroon, burgundy, is still FABULOUS and still on trend for this fall. Well, of course, I had to get this maxi in this wine color. The flowy fit is so my style. I do believe that this color is flattering on all skin tones. Don't you agree??

And, I have to share this little nugget because I just can't help myself:
Positivity, life giving words,  good vibes, it is ALL a game changer.
Because life is always better with a little positivity #imabeliever #lifeanddeathinthetongue.  As we are approaching an action packed weekend with our four kids, I'm already geared up and speaking positive words INSTEAD of the "uhhhh, gahh, sheesh, really, I'm already tired".  Being positive will make it more enjoyable and memorable. It's vital to create an atmosphere of thankfulness in the home, in the car, and within the family. Let's be atmosphere changers in all circumstances!! What a miserable life to be living with a negative mindset. Only you and I can determine the words that will come out of our mouths.
POSITIVE MIND. POSITIVE VIBES. POSITIVE LIFE.
If you have big plans this weekend, make the most of every moment #lifegivingwords. Thanks for stopping by my blog. As always, I appreciate each one of you.