This outfit is a throwback to last weekend. I rocked this darlin' dress to church and didn't want to take it off. I absolutely love a pretty maxi dress especially when it is floral. As a short girl, I always feel a little taller in maxi dresses which could just be my wishful thinking. That reminds me of that old song:
"I wish I was a little bit taller, I wish I was a baller..". Girl, that is a major throw back. Hello #90's. This song came out in 1995 which was my senior year in high school.. What?!? That's making me feel a little old!! I love reading throw back quotes and facts from my teenage years. All of us girls from the 90's, what about Sunflower perfume,  chokers to go with every outfit, "Sun in" to add some highlights, boys smelling like Davidoff's Cool Water or  Drakkar Noir, Caboodles, chunky shoes, and Teen Spirit deodorant?!?!!!
I actually have a high school picture of me in a floral maxi very similar to this one that was from Chadwick's. Sheesh, the styles truly do come back around even after a couple of decades!! Well, if you wondered how I found this darlin' dress, I actually discovered the Vici Collection website while surfing Pinterest. When I went to their website, Eeek, I was in love. They have so many beautiful choices that will transition perfect into the fall.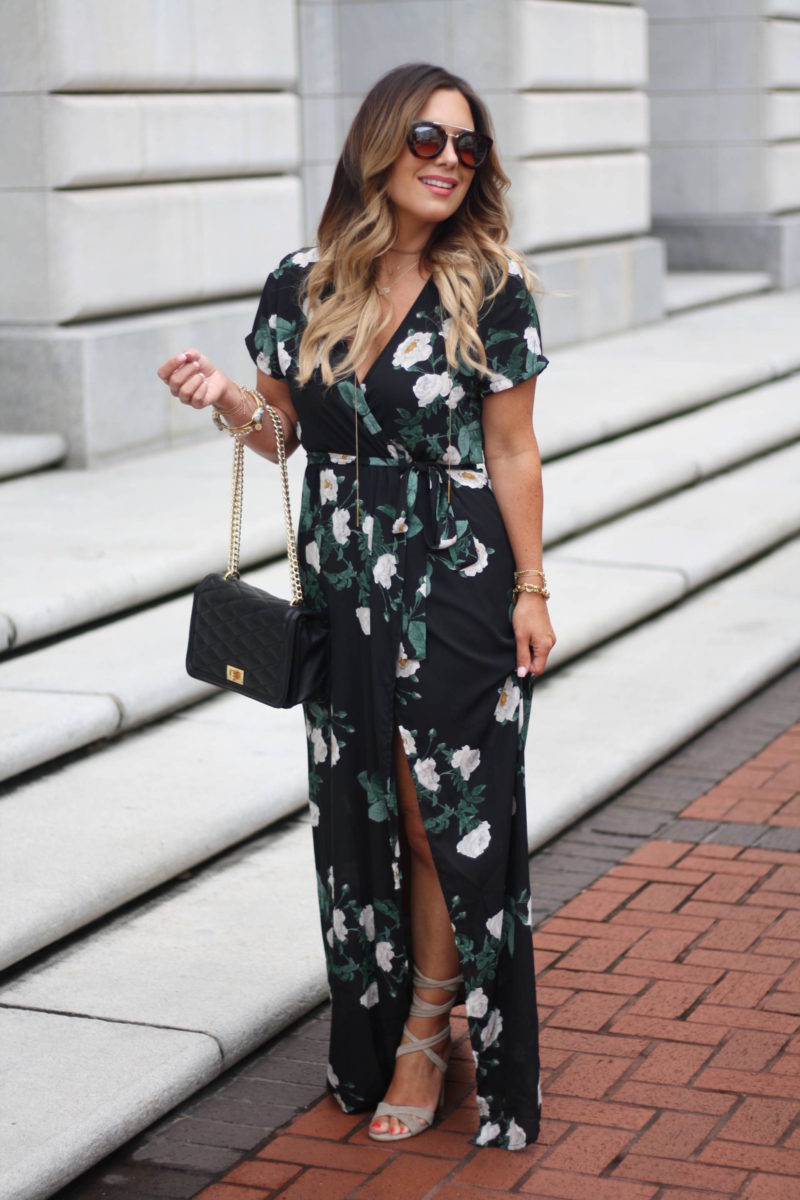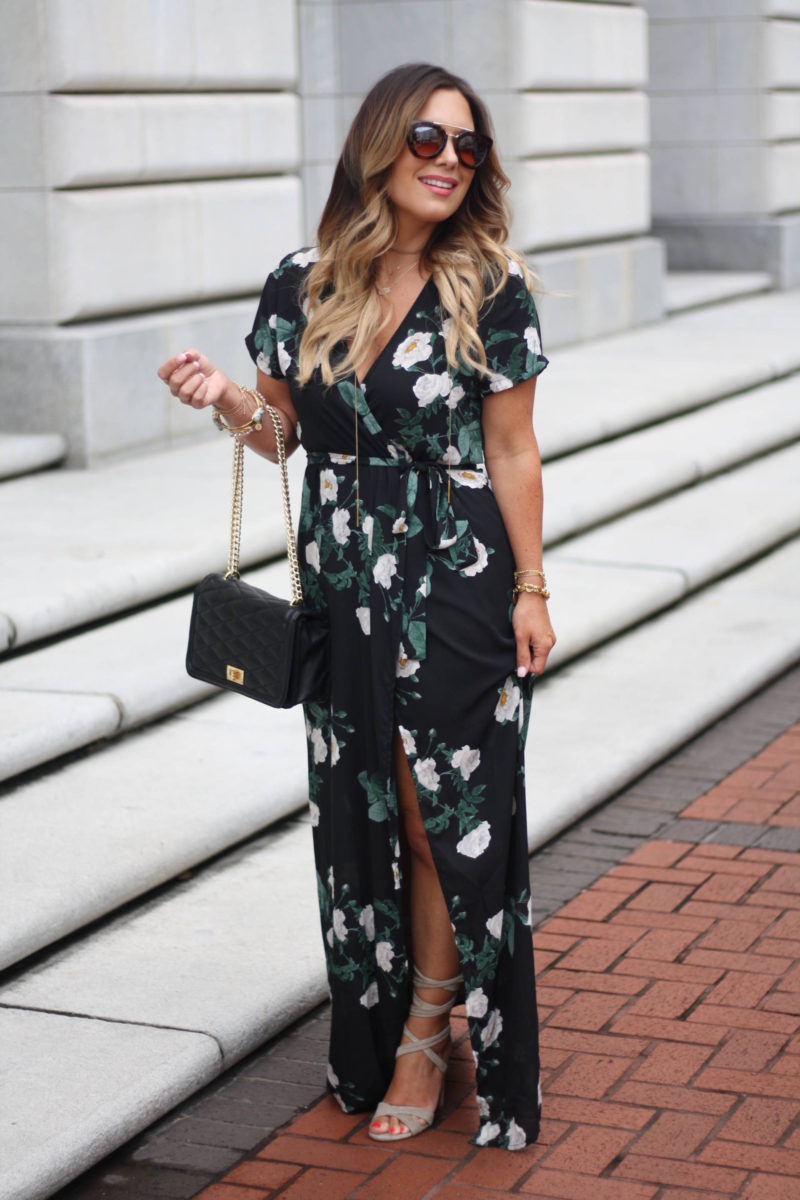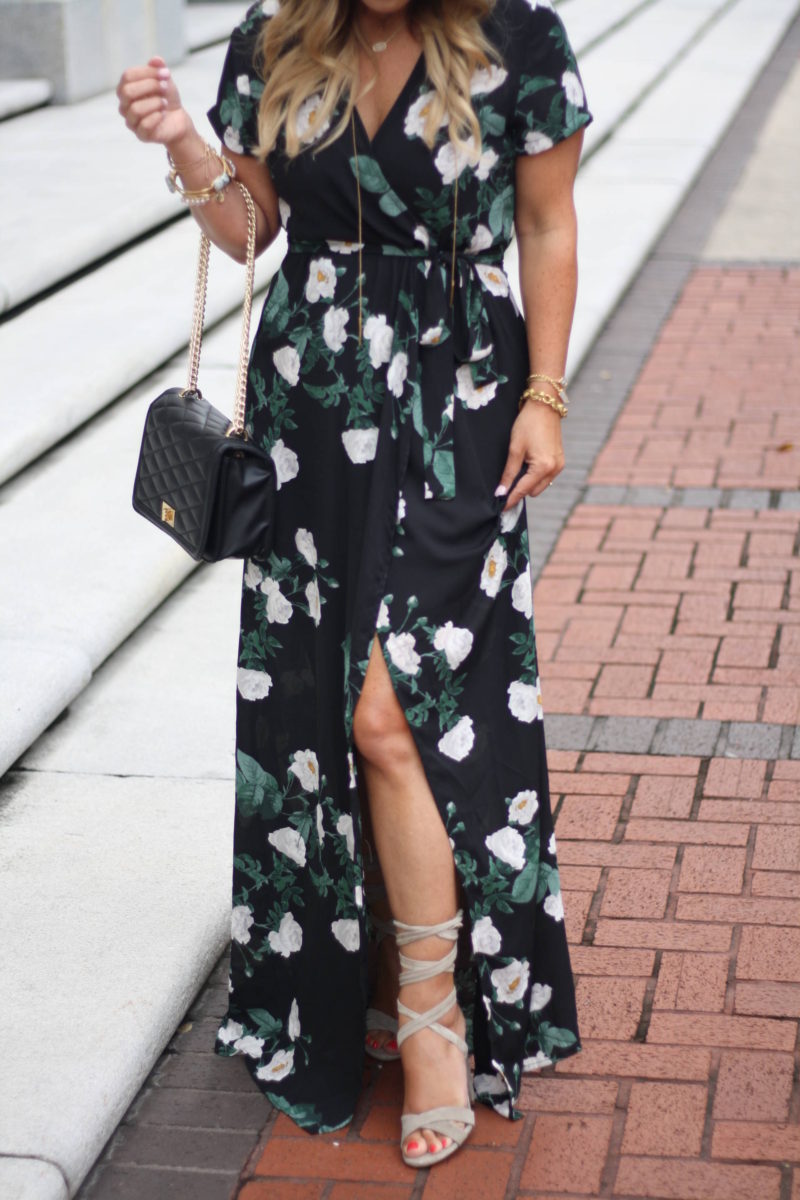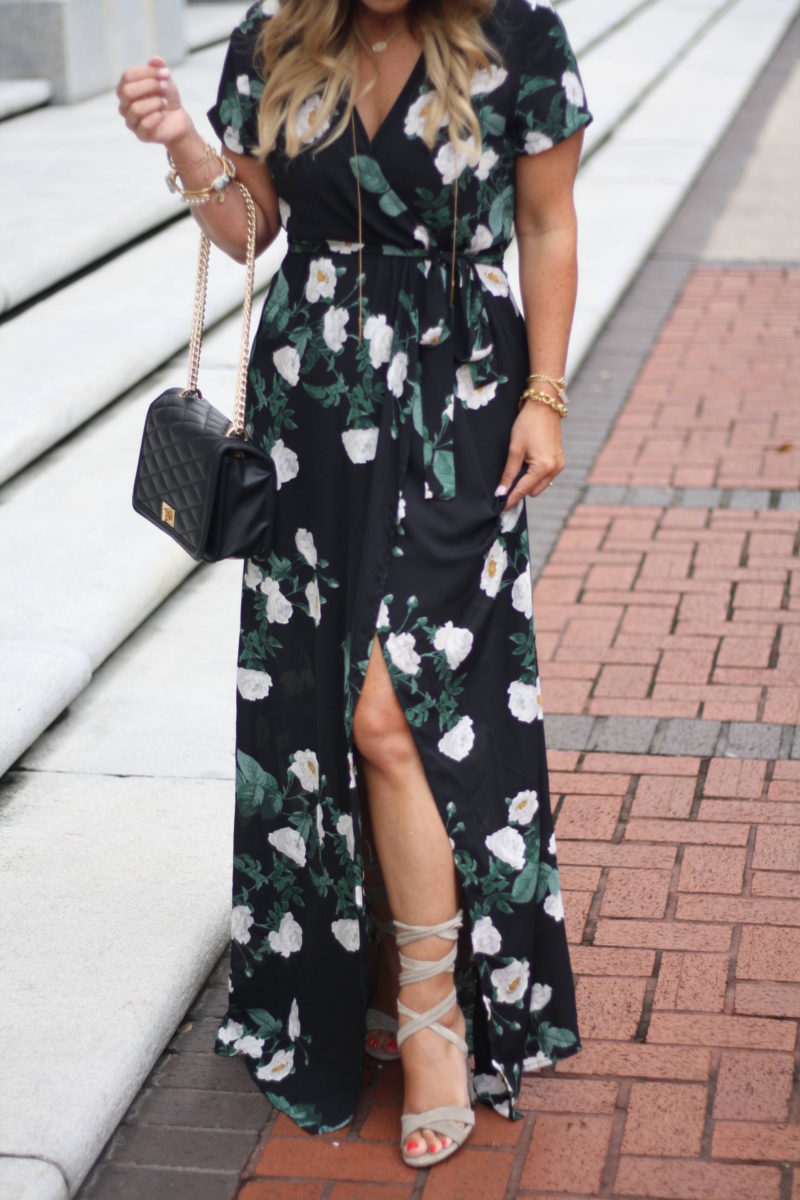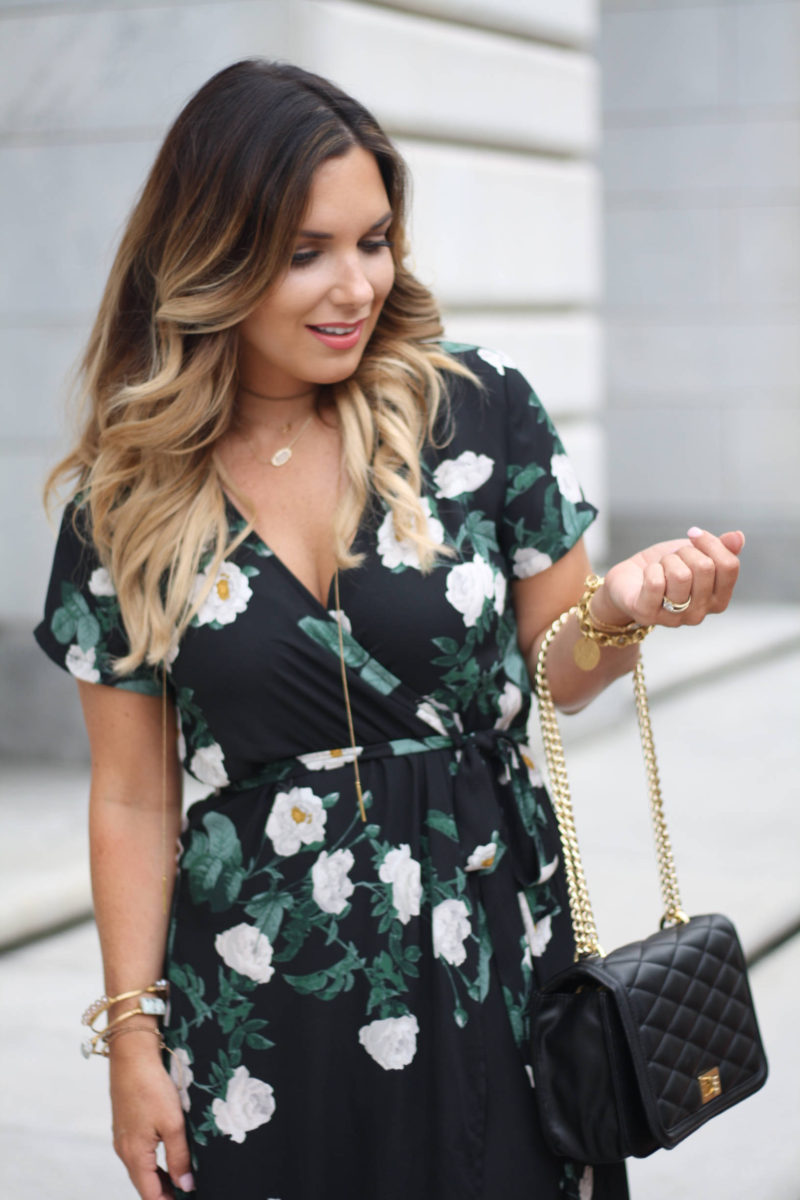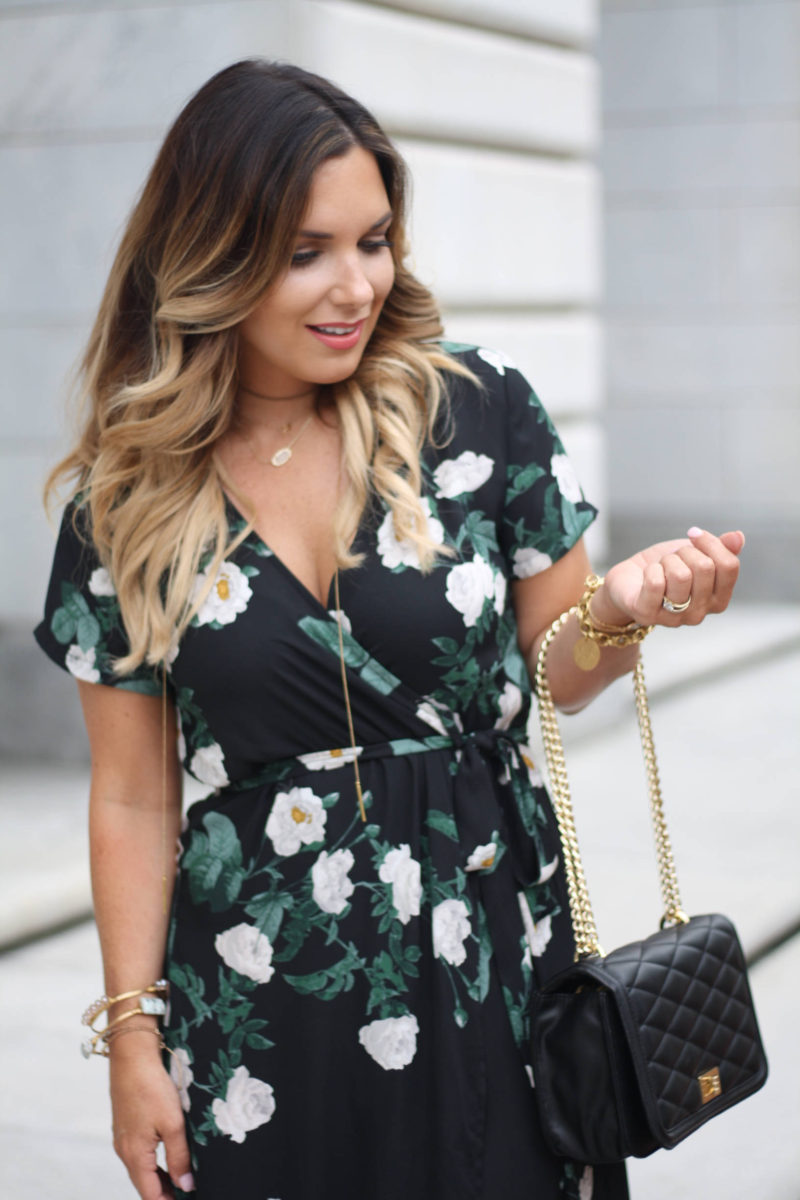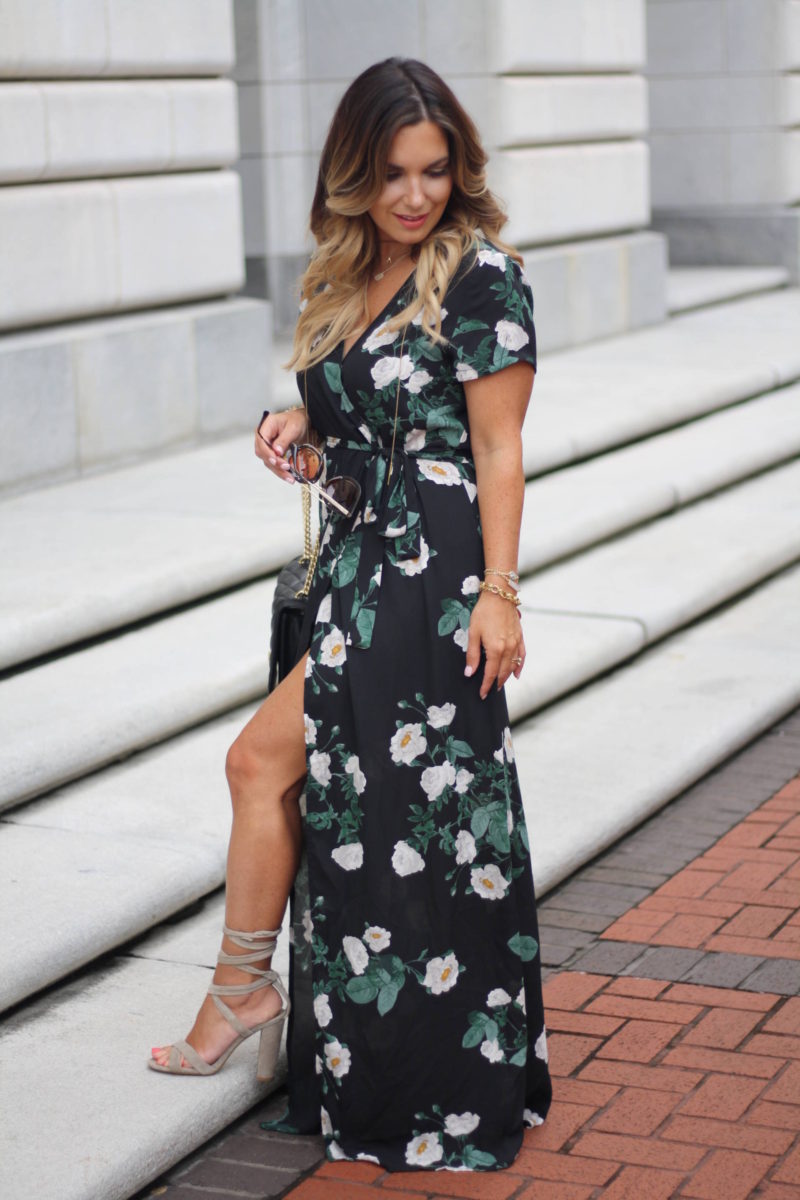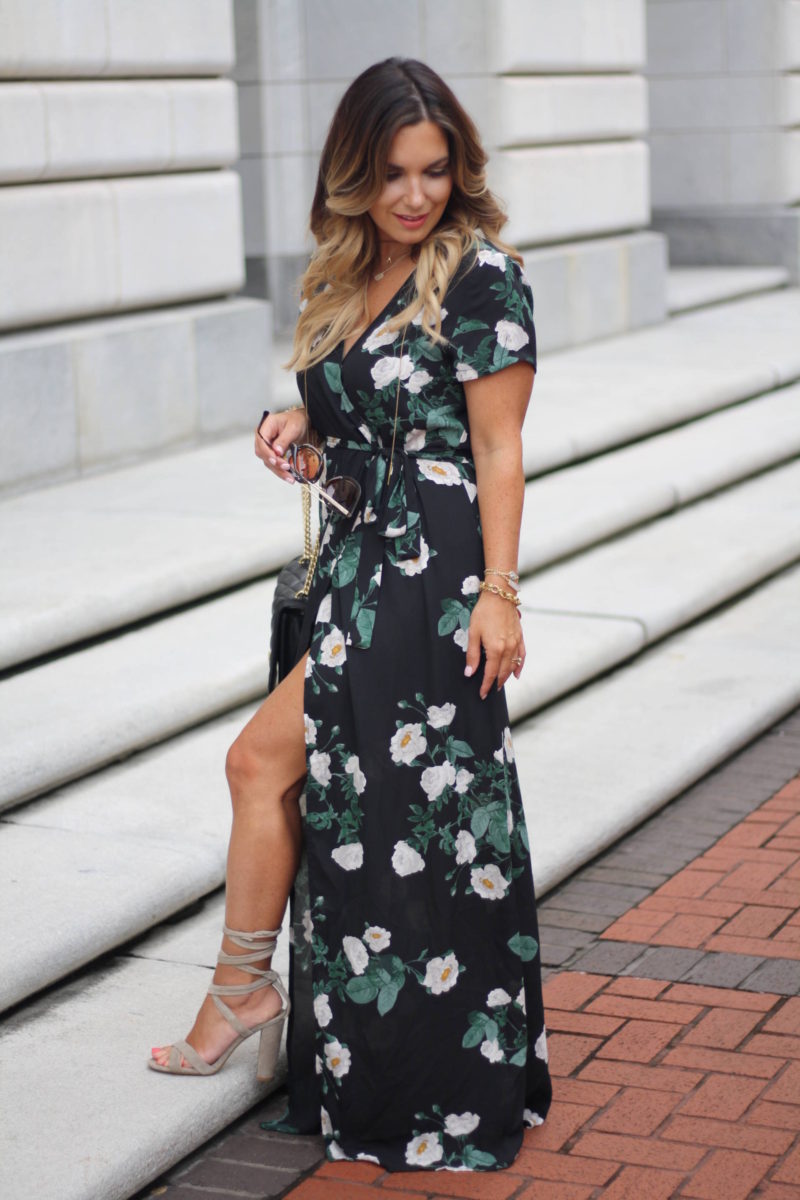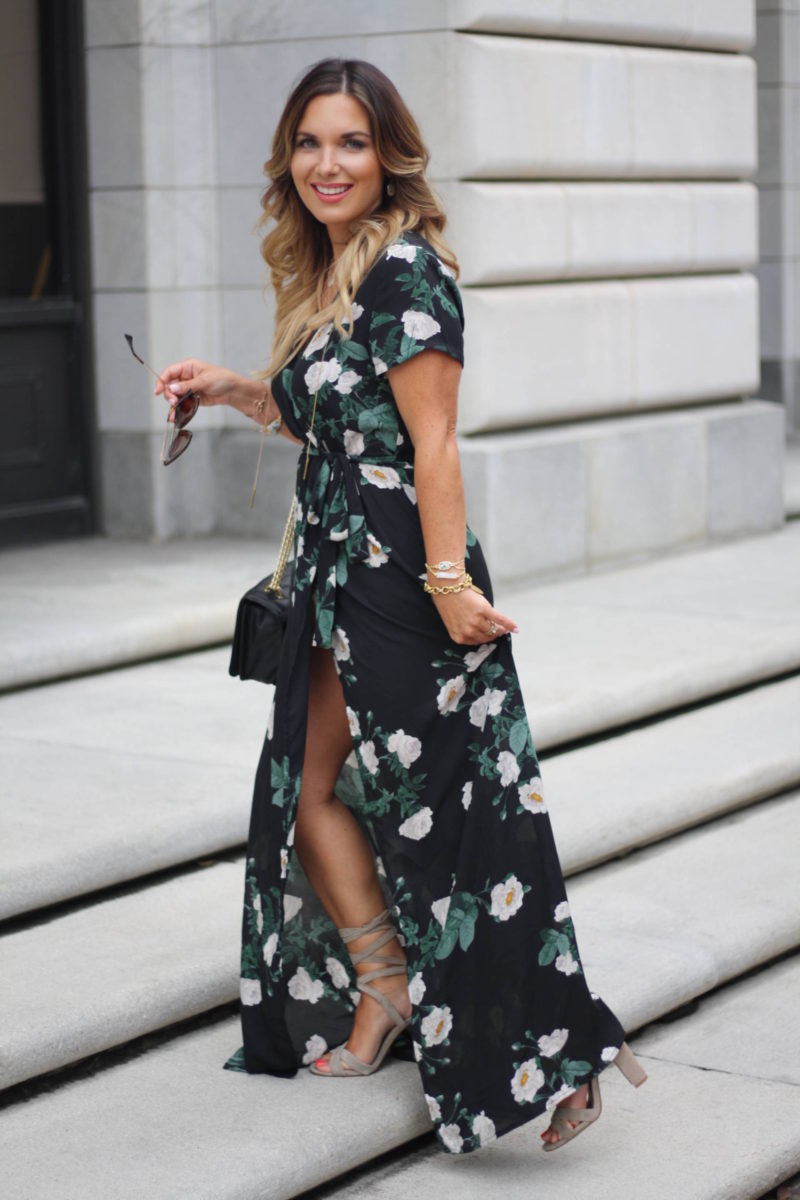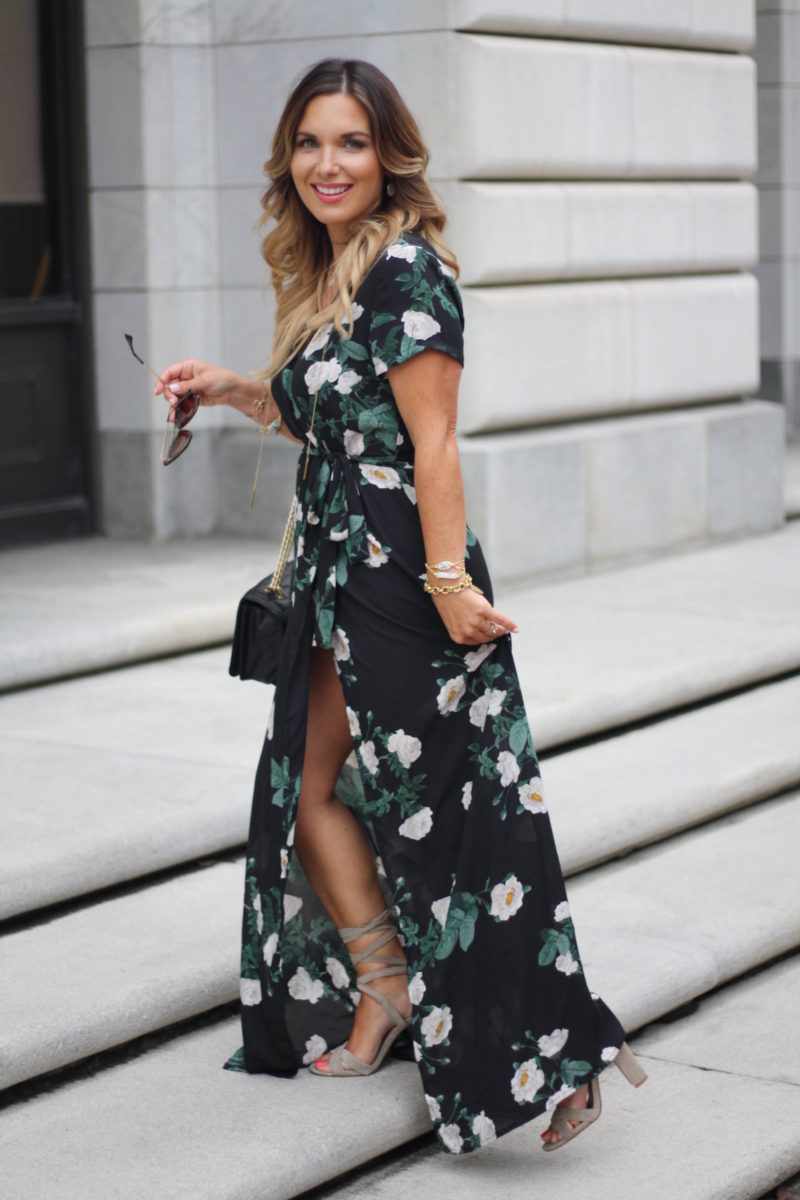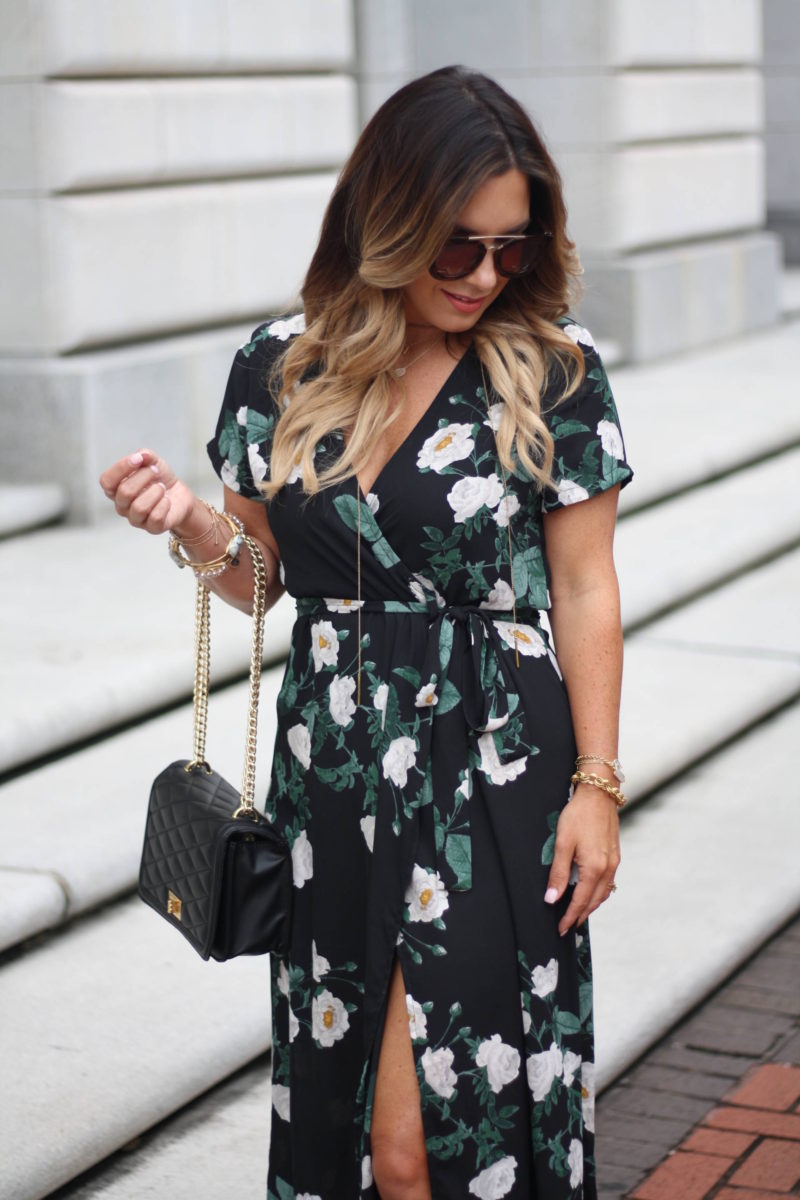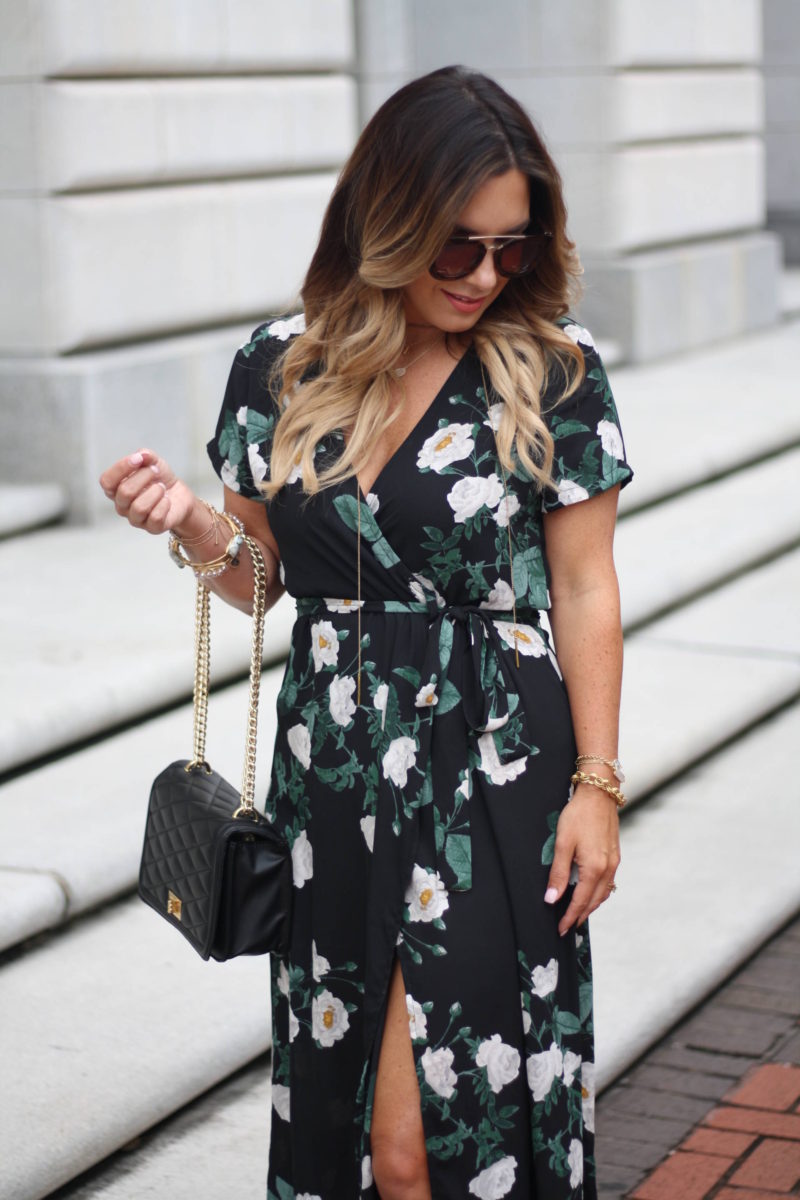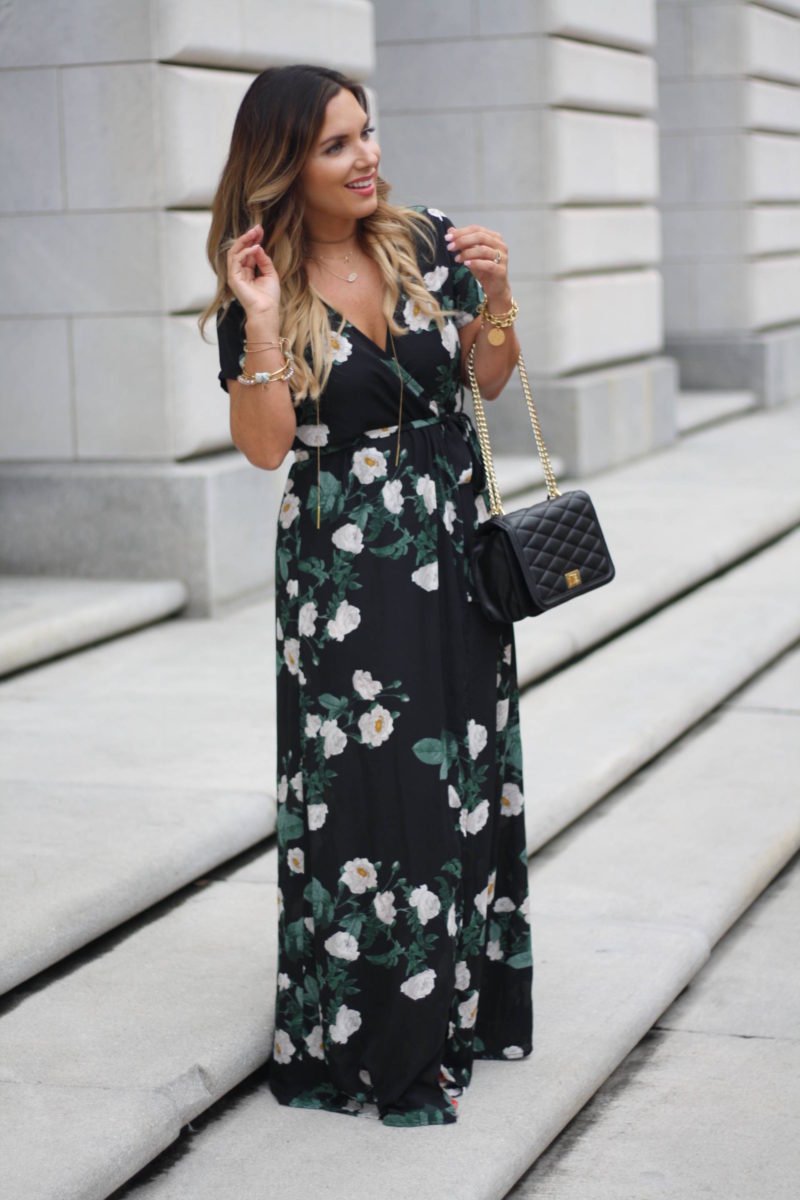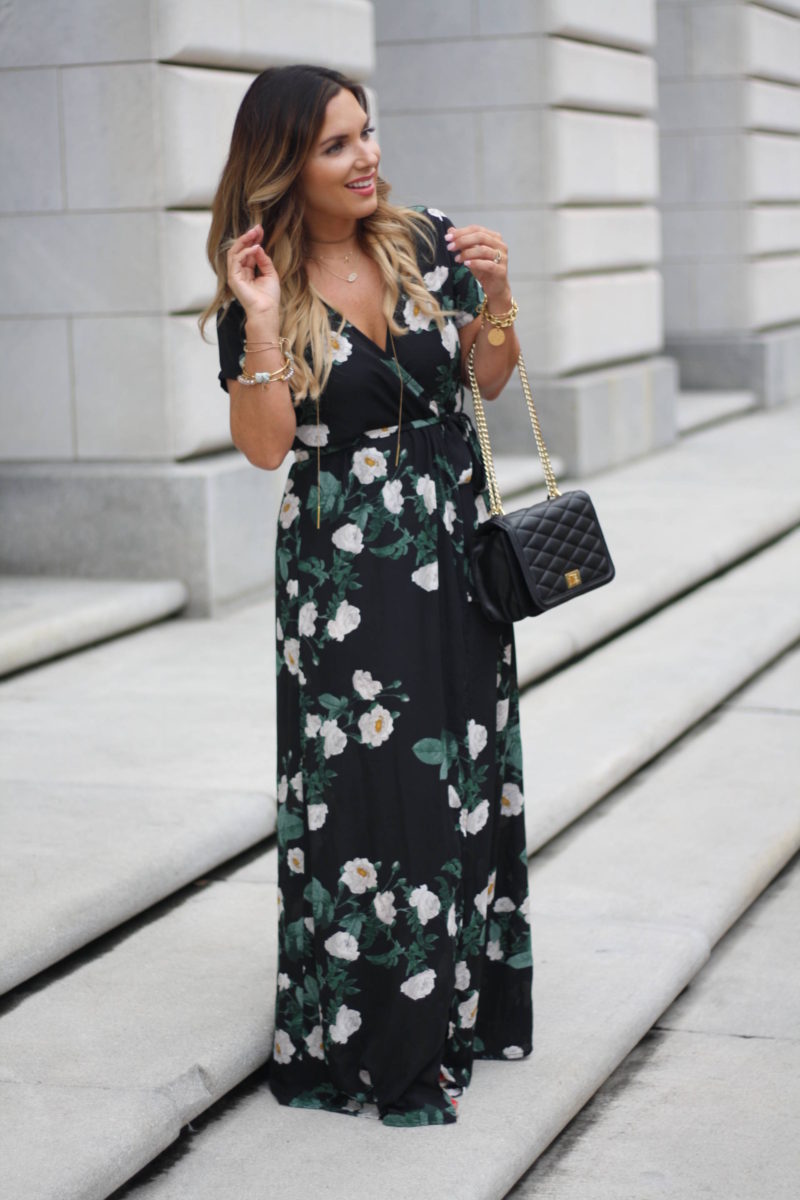 As usual, I'm so thankful that you took time to come visit my blog. I love to share my latest fashion finds, and it was fun to add some 90's talk. What website have you discovered lately that you love?? I'd love to know.