Happy Thursday!!! There is something about handwritten notes and gift wrapped presents that bring me back to my childhood years. It allows us to add a little bit of thought to the the details which I love. So, as you may know by now, gift wrapping is a big deal in our house.
You may ask how one goes about picking out the right patterns and papers. I normally start with a two-three color combo. This year, I went with neutrals with a pop of color: black, white and gold with a touch of red, coral, and pink. All five of my wrapping papers were purchased at Target, and my ribbon was purchased at Hobby Lobby and Michael's.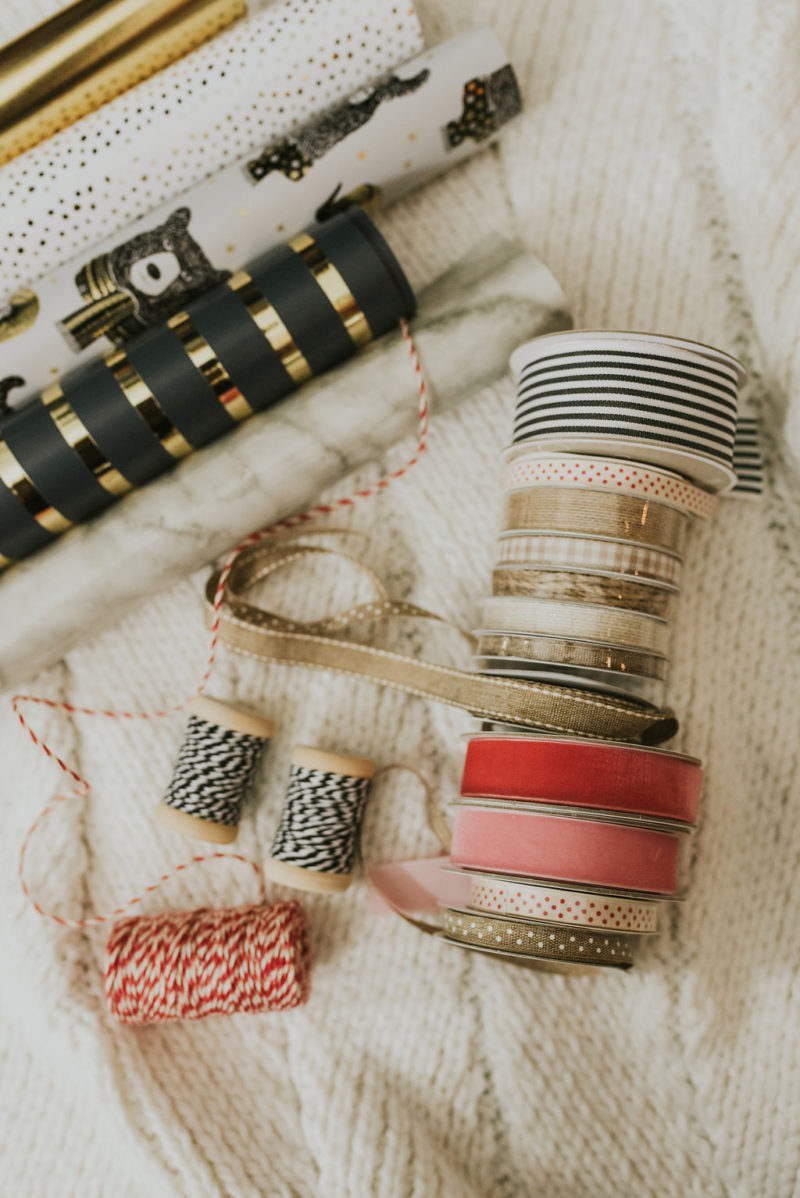 Step 1:
GO TO TARGET. BUY 3-5 ROLLS OF WRAPPING PAPER WITHIN YOUR THEME AND SIMPLE NAME TAGS TOO. I LOVE THE KRAFT PAPER TAGS IF I CAN'T FIND BASIC ONES. AND, GET SOME RIBBON TOO. IT IS CHEAPER AT HOBBY LOBBY. 

Step 2: 
 PURCHASE SOME BOXES FOR ALL OF THE GIFTS THAT ARE NOT ALREADY BOXED.

STEP 3:
LET THE WRAPPING BEGIN. I LOVE TO ADD 2-3 DIFFERENT RIBBON OPTIONS TO EACH GIFT. THEN, I CLIP SOME GREENERY FROM MY GARDEN OR THE TREE. THE FUNKIER THE BETTER IS USUALLY MY MOTTO.  I HAD SOME DRIED EUCALYPTUS FROM TRADER JOE'S SO I ADDED THAT TO A FEW GIFTS TOO. 

That's a wrap. It is seriously so easy and beats any gift bag in a "who's prettier" contest!! What do you prefer doing?? Wrapping paper or gift bags? Let me know in the comments below.