WELL, ONLY 6 MORE DAYS…. 
Like many of you, we have excited little people in our home. While the meaning of Christmas isn't about traditions or about the gifts, it is about celebrating the greatest GIFT OF ALL, JESUS. In this celebration, we have slowly added some Christmas Eve and Christmas Day traditions which my kids totally LOVE. We don't incorporate every single idea that I'm about to share, but I try to make it interesting.
Make Christmas treats or a birthday cake for Jesus
Involving the entire gang in this is so very special. My daughter will be deciding this year what direction that we will go in the kitchen. On Christmas morning, it would be beautiful to sing happy birthday to Jesus as a family.
Along with the cake celebration, adding a few love letters would be the perfect, birthday gift to present to Jesus.  
 Get the Bible and read the real, Christmas story. My husband has done this numerous times, and I love to envision the wonder on that glorious day. 
This is always a hit with the entire family. The classic Christmas movies are always the best too. The Grinch and Elf are a favorite for me. 
Christmas for some people is the loneliest time of the year. We should always be looking to include those who aren't as fortunate as us.
This is one of my favorite traditions. I implemented this when we just had Bella. Now, the kids love to get their annual, Christmas jammies. We went a little simpler this year as you can tell.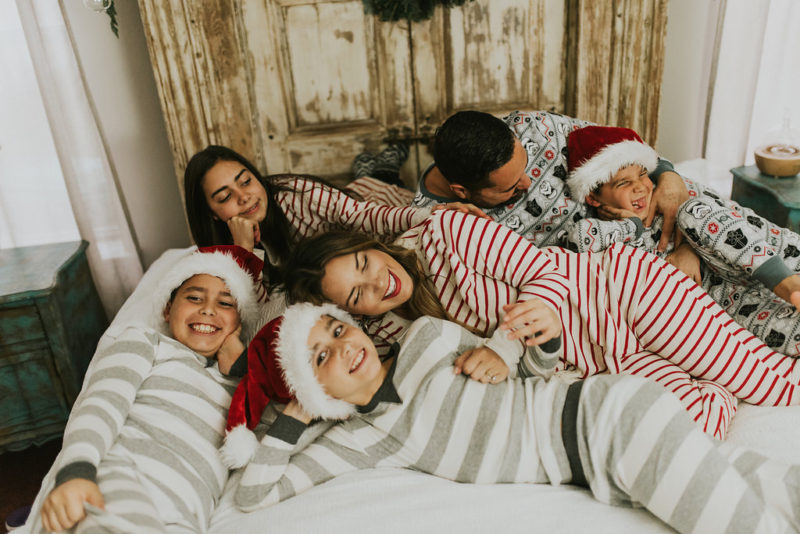 SHARING A FAVORITE "CHRISTMAS TREAT" RECIPE CALLED CHRISTMAS CRACK….
STEP 1:
PURCHASE YOUR 6 INGREDIENTS – Chex, Cheerios, pretzel sticks, M&M's, white chocolate chips, and coconut oil.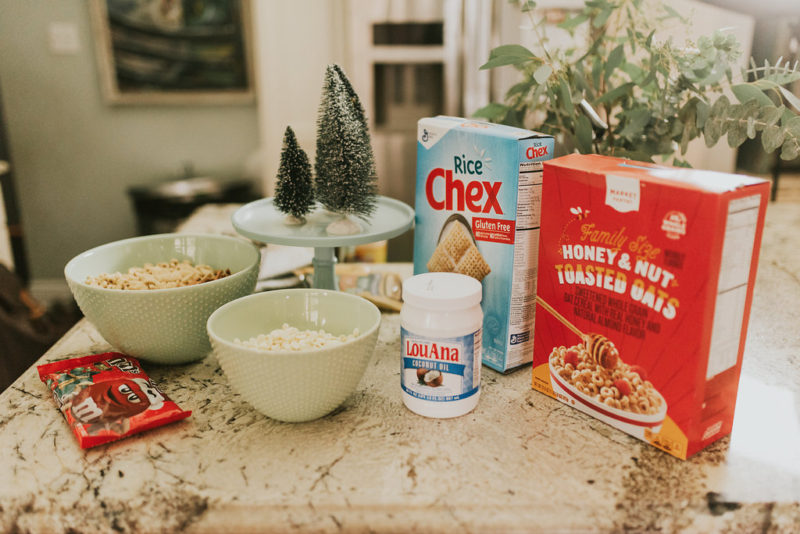 STEP 2:
MIX 4 cups each of Chex, Cheerios and pretzel sticks. Add 11 ounces and M&M's.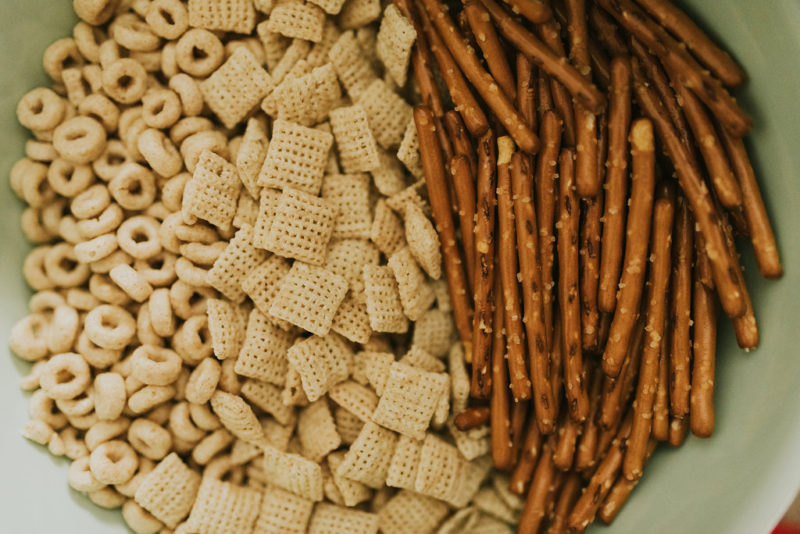 STEP 3:
Then, melt the 24 ounces of white white chocolate chips with the 3 1/2 tsp of solid coconut oil.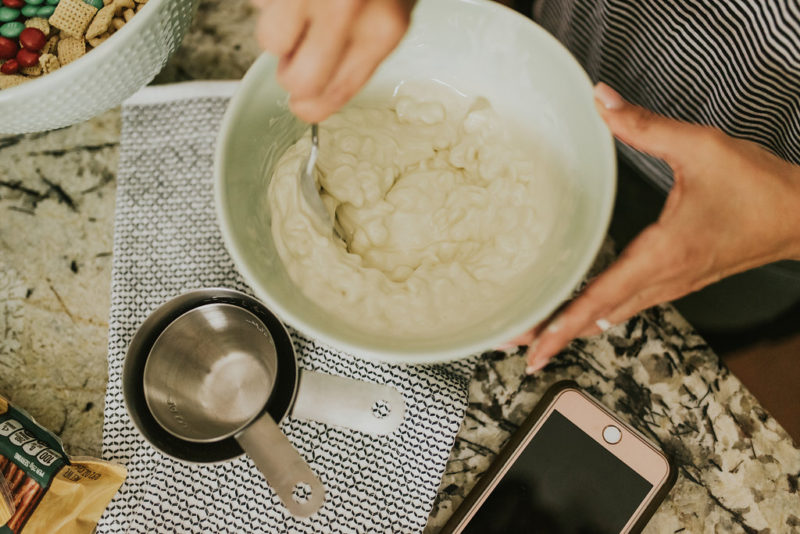 STEP 4:
Pour the white white chocolate chip mixture over the rest of the ingredients.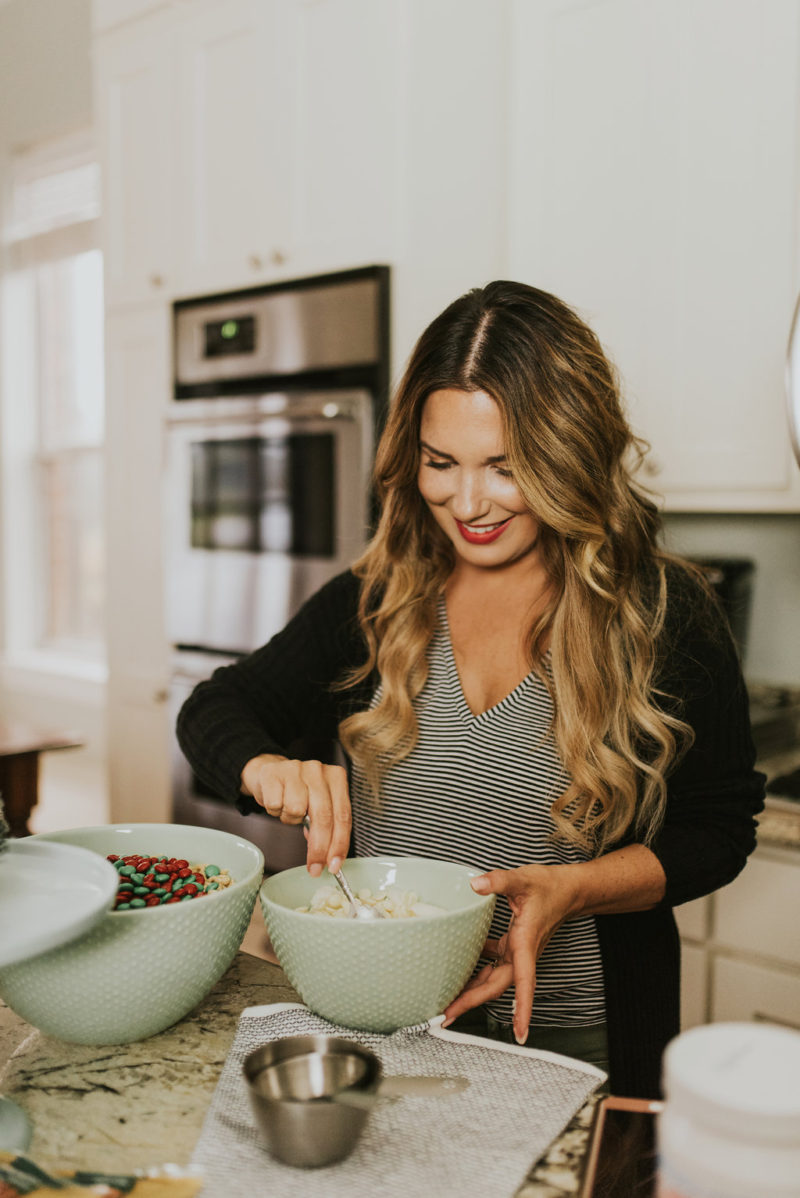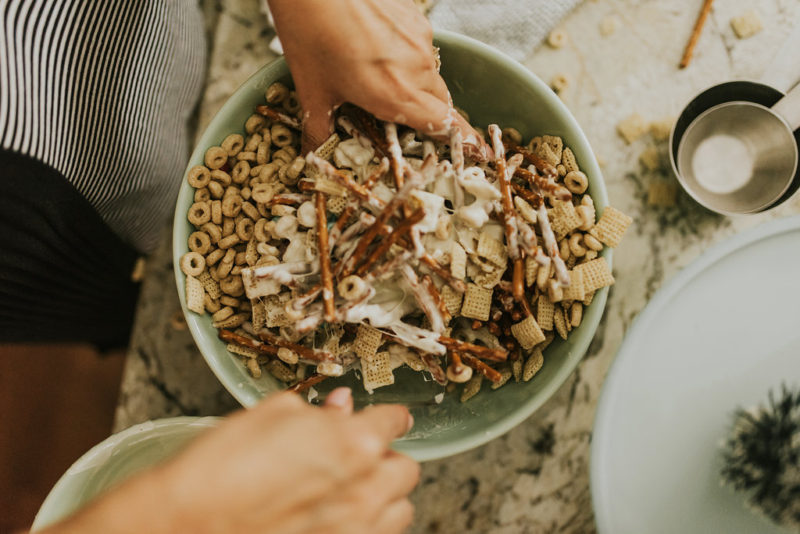 STEP 6:
Lay it out flat on a baking sheet or parchment paper. Press with a spatula. Refrigerate for 20 minutes.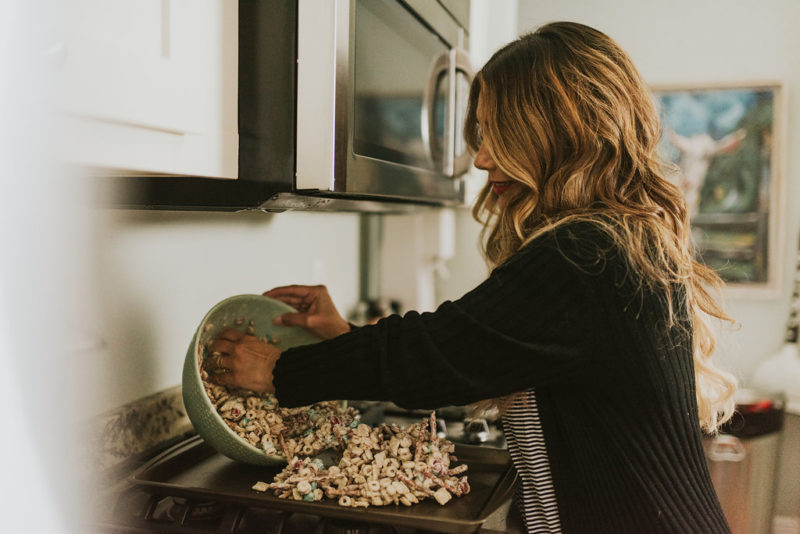 STEP 7:
Bag it up. Pass it out to others as a gift or save it for a Christmas crack snack.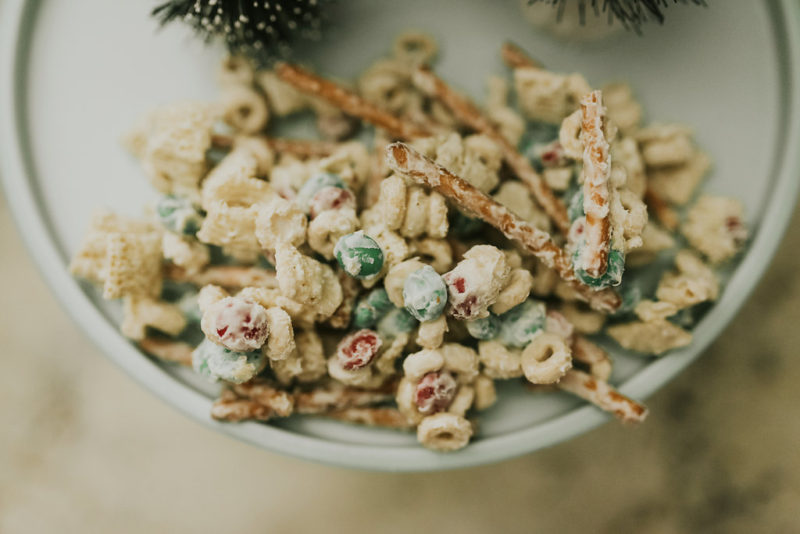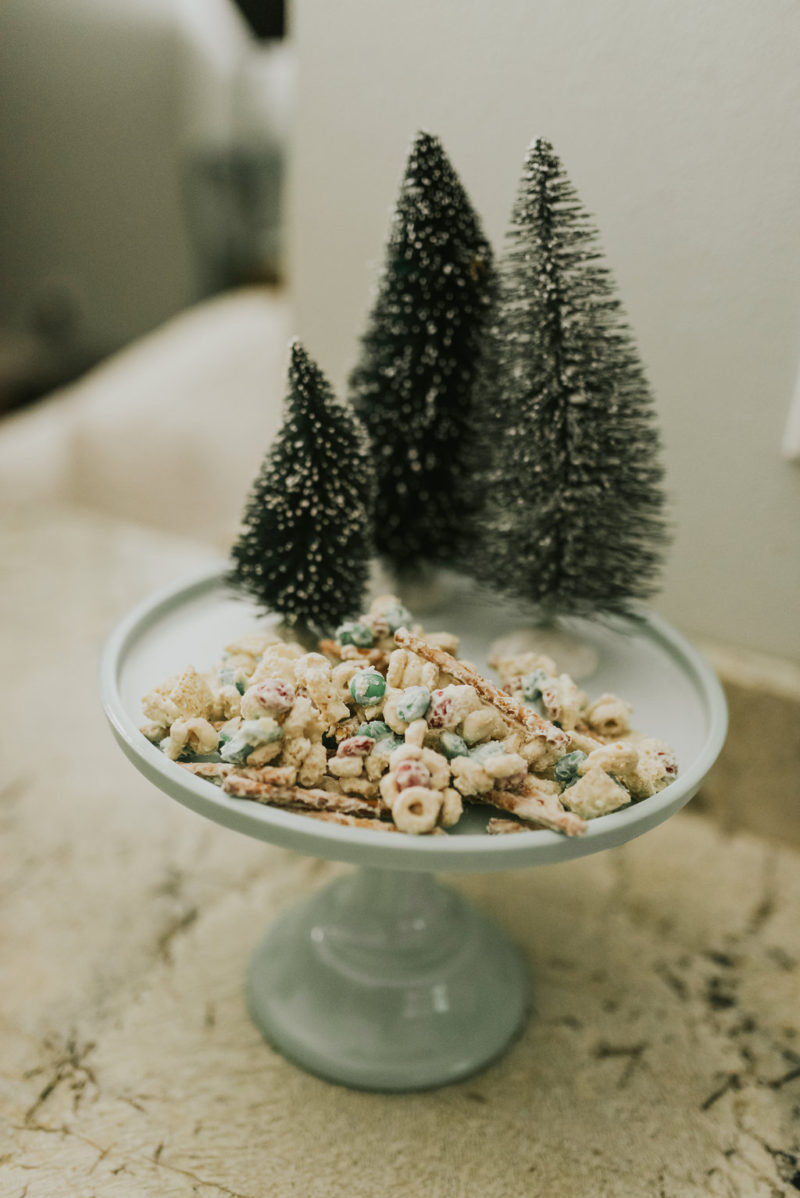 "Maybe Christmas doesn't come from a store. Maybe Christmas perhaps… Means a little bit more." 
– Dr. Seuss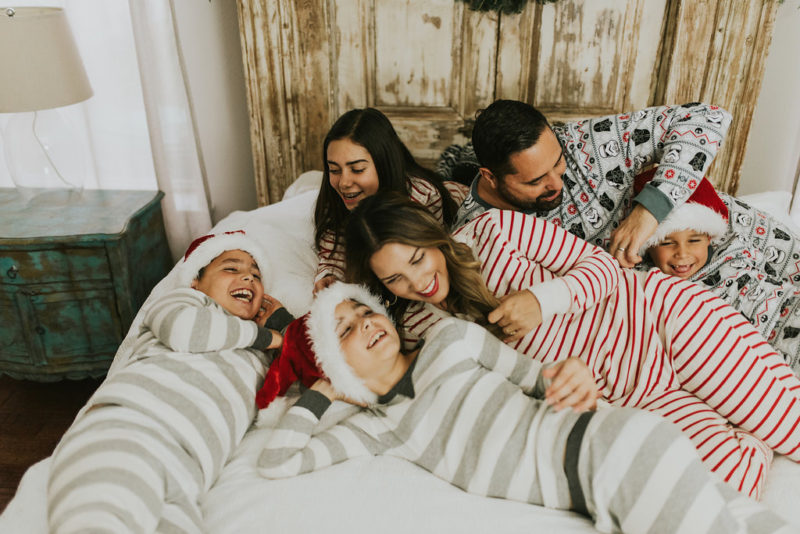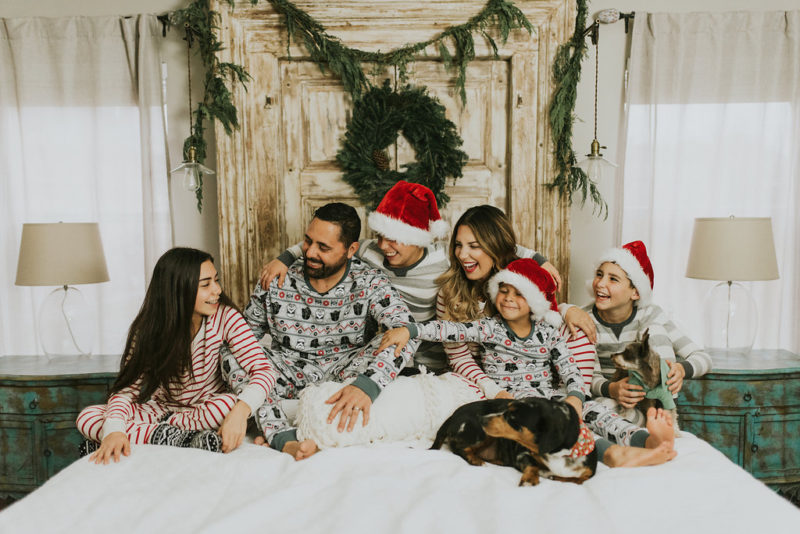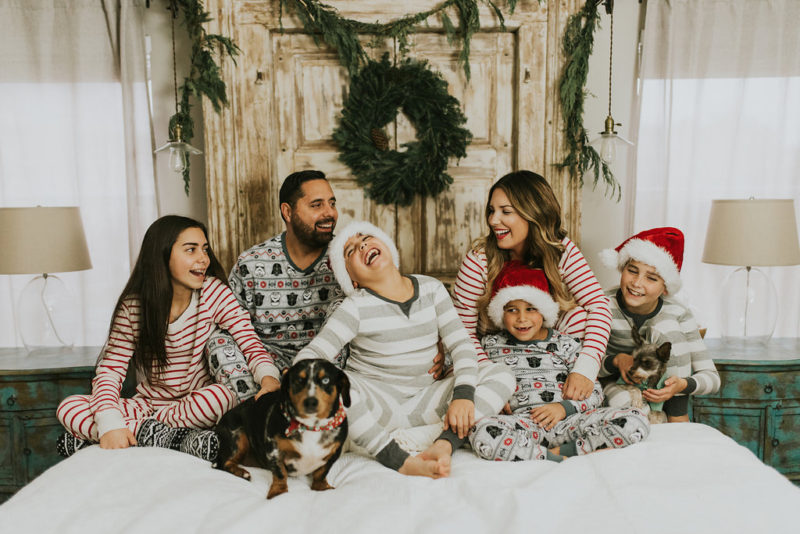 From my little family to yours, we wish you the most wonderful Christmas season. I do hope that we will all remember to slow down and celebrate the real meaning of the season. He is the greatest gift ever given to mankind. Thank you for stopping by my blog. I appreciate each one of you. Hugs!!