---
I know that I'm not alone in saying that a mom's job never ends. I can't complain though because I have a great support system with my husband and family.
As I'm trying to play catch on some blog work, I had a phone call from my husband. He informed me that my youngest son will need to have  surgery on Tuesday. He's our child that broke his arm last week while on a field trip. Ahh, I'm currently in the middle of six partnerships with different brands. All of the drafts are due next week. I haven't had the photoshoot. I'm room mom for my 5th grader, and I have nothing planned for his class next week. And, I have no treats for the kid's classes. WHAT!! I am not prone to stress, but mom life is nonstop. You add a list of other to-do's, and life can get overwhelming. So, how do I face these feelings of "I can't do it all"??
---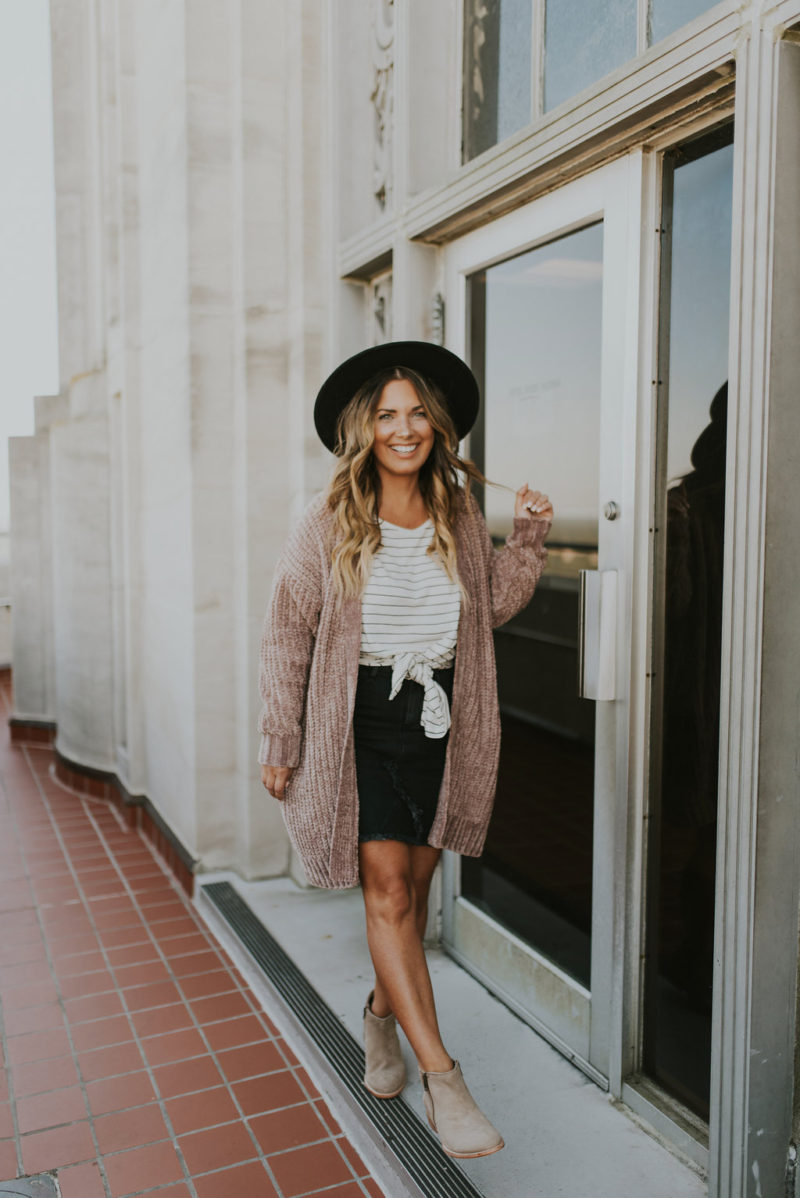 ---
Moms (including myself), 
Stop the nonsense. Breathe. Grace to the face the day. Refocus.
Here are three simple ways that I refocus and that keep me from getting overwhelmed: 
  My heart knows: "I've found the recipe for being happy whether full or hungry, hands full or hands empty. Whatever I have, wherever I am, I can make it through ANYTHING in the ONE who makes me who I am." -Phil 4:14
I am never alone in this balancing act between family, job responsibilities and the extra commitments. I can have peace and superhuman strength in the midst of chaos. Giving HIM more of our attention than the chaotic schedule is part of keeping that great peace.
2.   My mind needs: a planner to write it all down and to help organize the chaos. 
As a free spirit, a planner/daily list is the best way to approach the day and the week. I have to be reminded what is top priority and have to be reminded to say no to the unnecessary things that pop up. Don't sweat the small stuff. 
3.   My body wants: 7-8 hours of sleep every day.  
Being well rested is key to getting things done. I need the energy to complete these daily work tasks and to be intentional with my family. 
---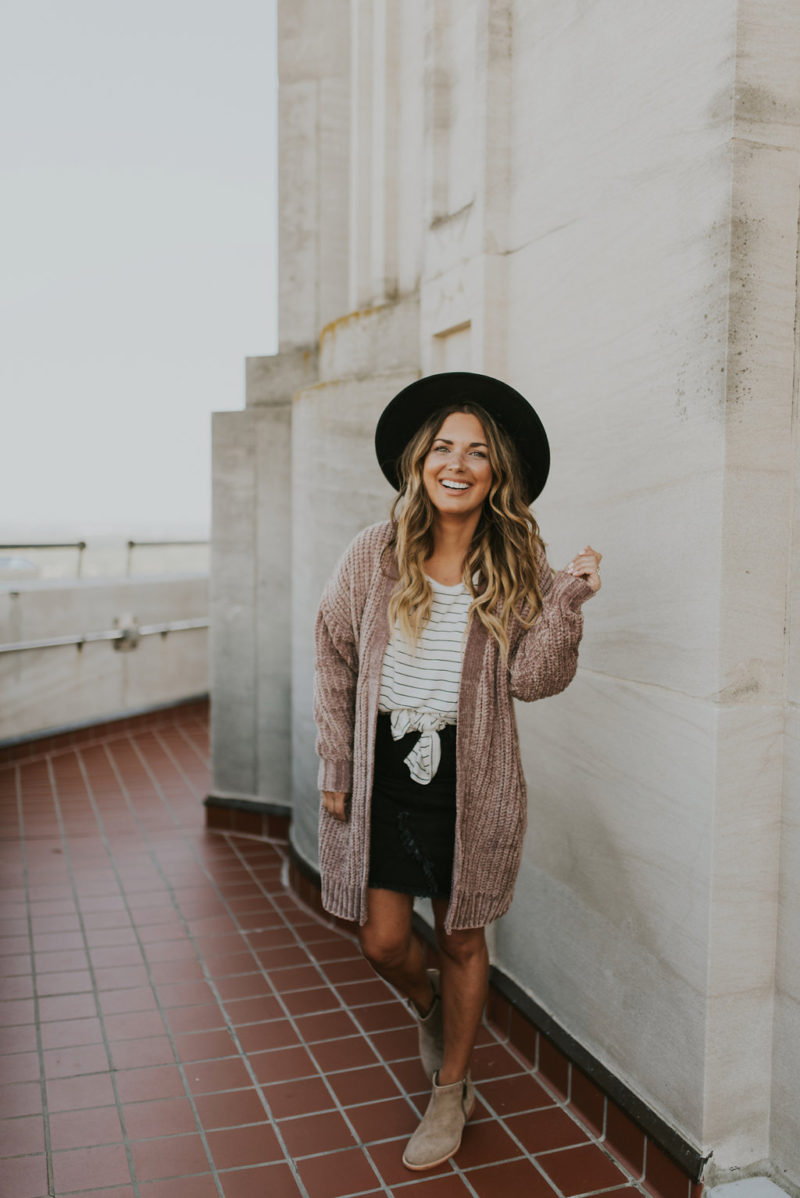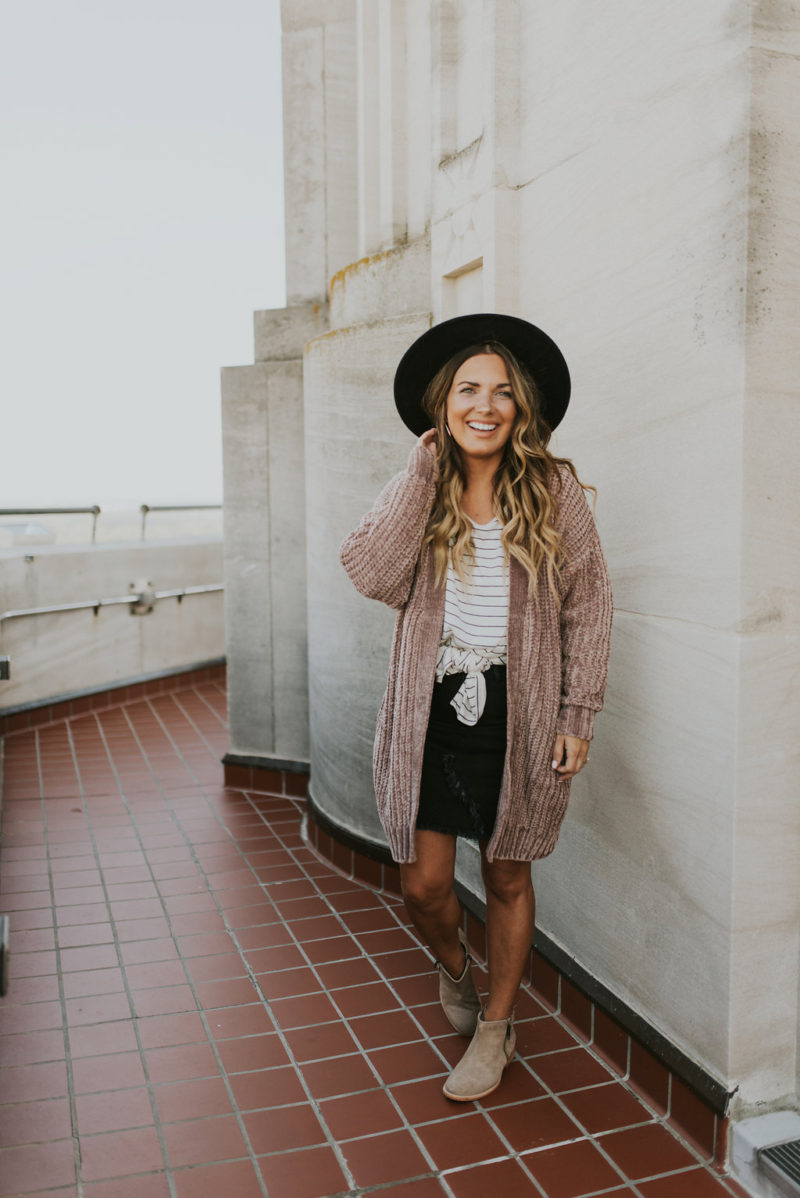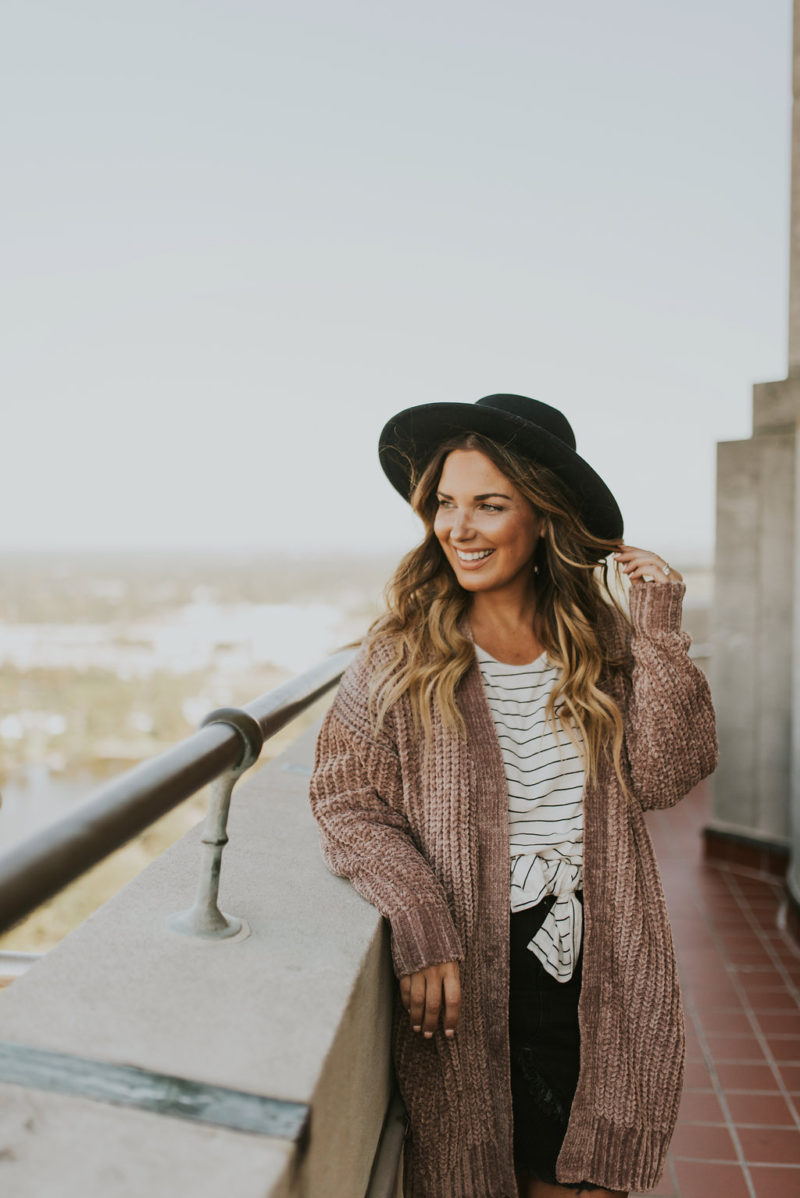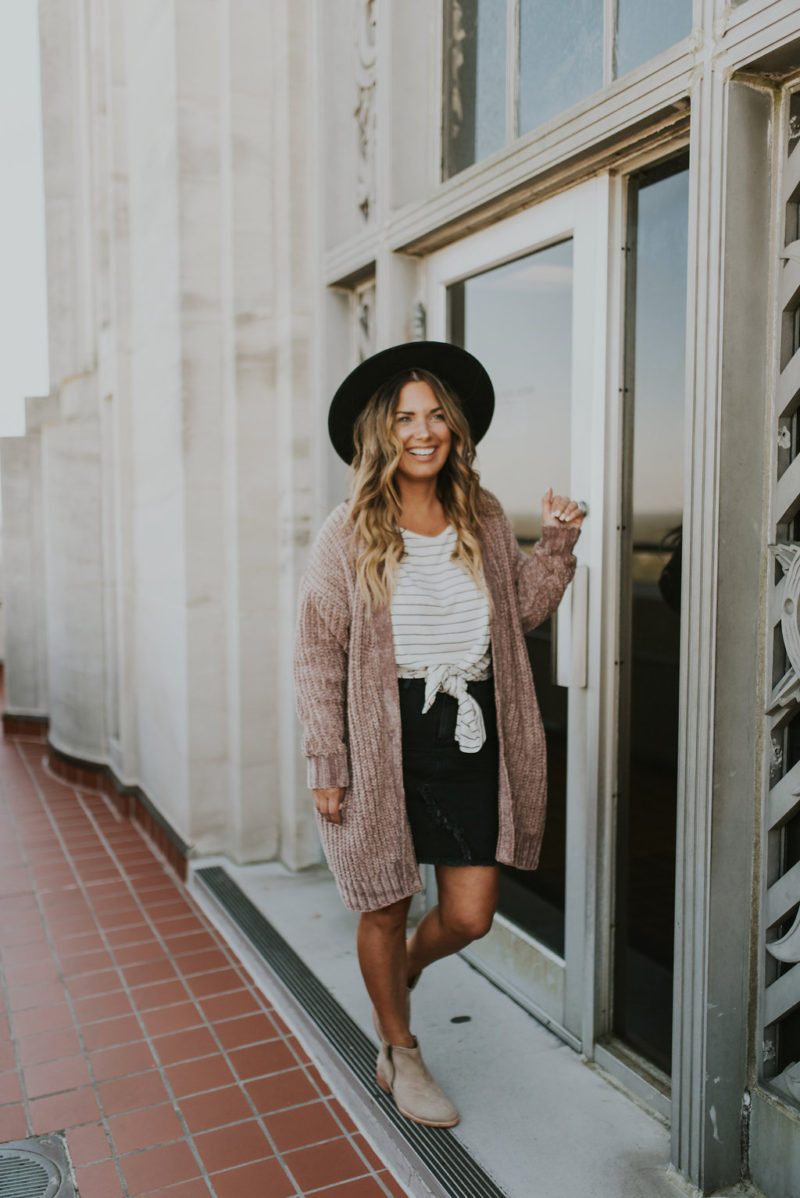 ---
Outfit of the day 
---
Along with the mom pep talk, I wanted to share an easy outfit option for those busy days that we need to look cute but comfortable. This neutral chenille cardigan is like wearing a soft blanket. I am obsessed with the color and the length. I paired it with a basic striped tee and a black denim skirt. This chenille cardigan will be on major repeat throughout the cooler months. Cant wait to pair it with jeans and OTK boots. You can shop the details below.
---

---
Thanks to River Island for sponsoring this post. All thoughts and opinions are my own.