Hey sweet friends!! Hope that you having a wonderful week. Well, for my husband and I, we have just completed 3 days of a detox. We are now prepping for days 4-6. WE CAN DO THIS. I have seriously shocked myself that I have not even licked one piece of candy or touched those delicious carbs that keep staring at me!! Ha!! This is a huge accomplishment. There was a moment of discouragement when I slipped on those skinny jeans yesterday, and they were still snug. I had to quickly remind myself that this cleanse is geared towards removing all the toxins and refocusing so my body can feel and look better. And, hello, who doesn't like to lose a few pounds in the process.
That moment of discouragement was short lived for me. But, it was eye opening because some people live in that defeated world. And, they truly do not know how to shake off those feelings. I just want to encourage you with whatever you are dreaming or making steps to accomplish. YOU GOT THIS. God is in your corner cheering you on. Don't let doubt seep into your mind and put a halt to your drive to keep on going. If it is running a marathon, launching a business, blogging full time, traveling the world, taking art lessons, learning to play the piano or even shedding 20 pounds, you are capable to accomplish that goal, that dream and so much more. Don't settle or give up. Go for it!!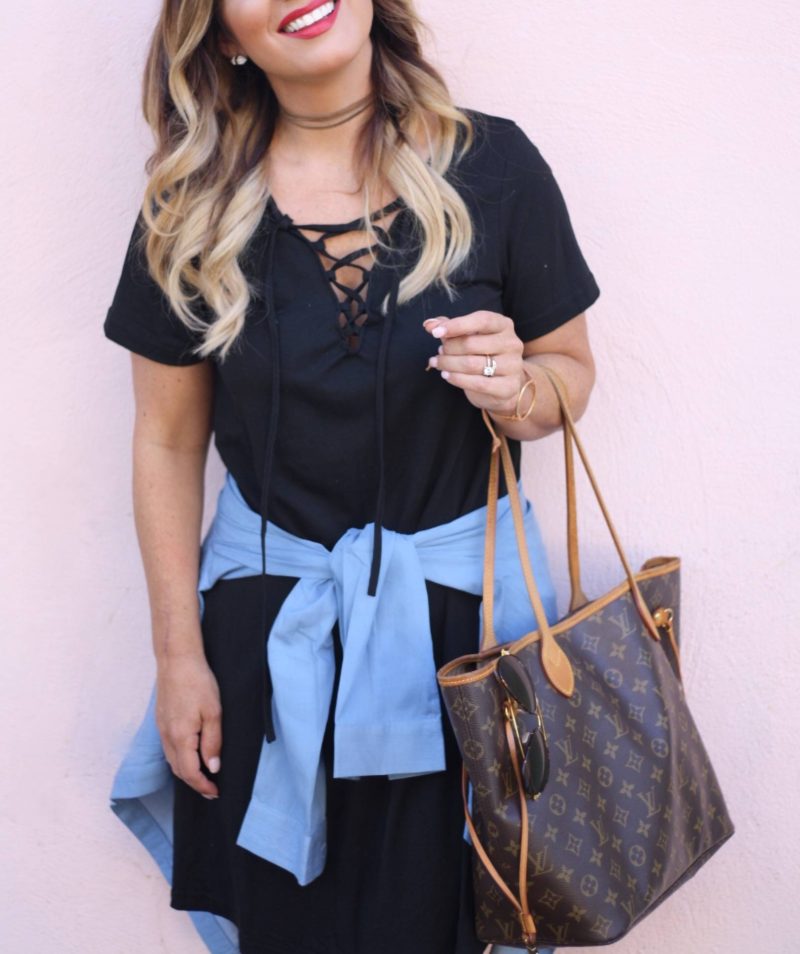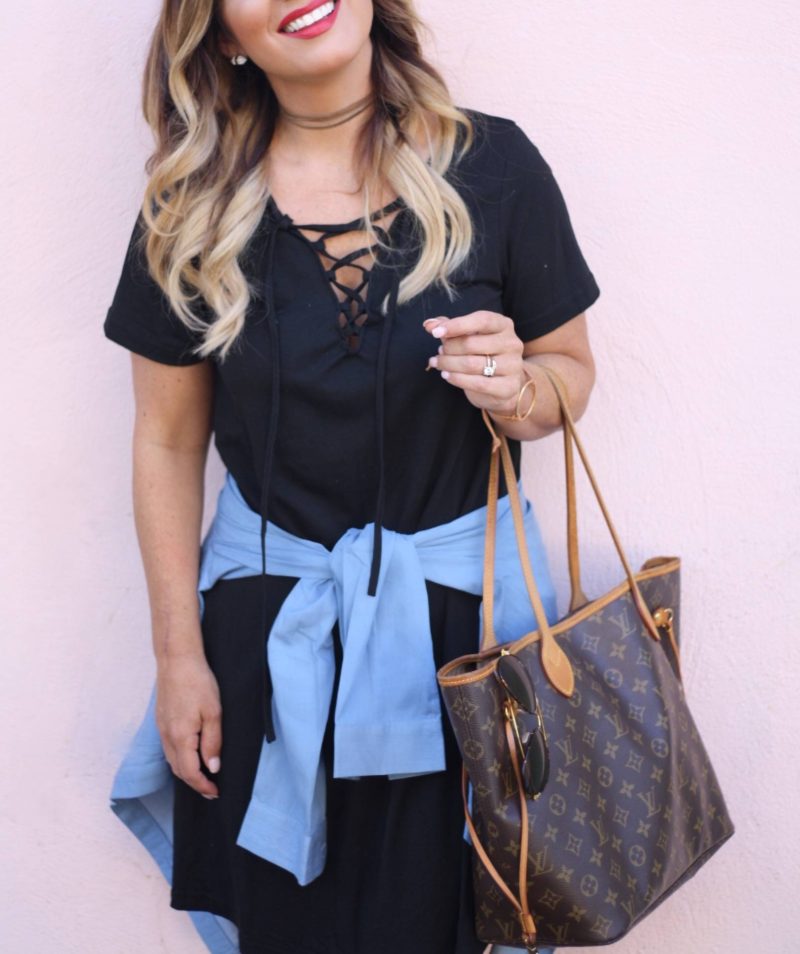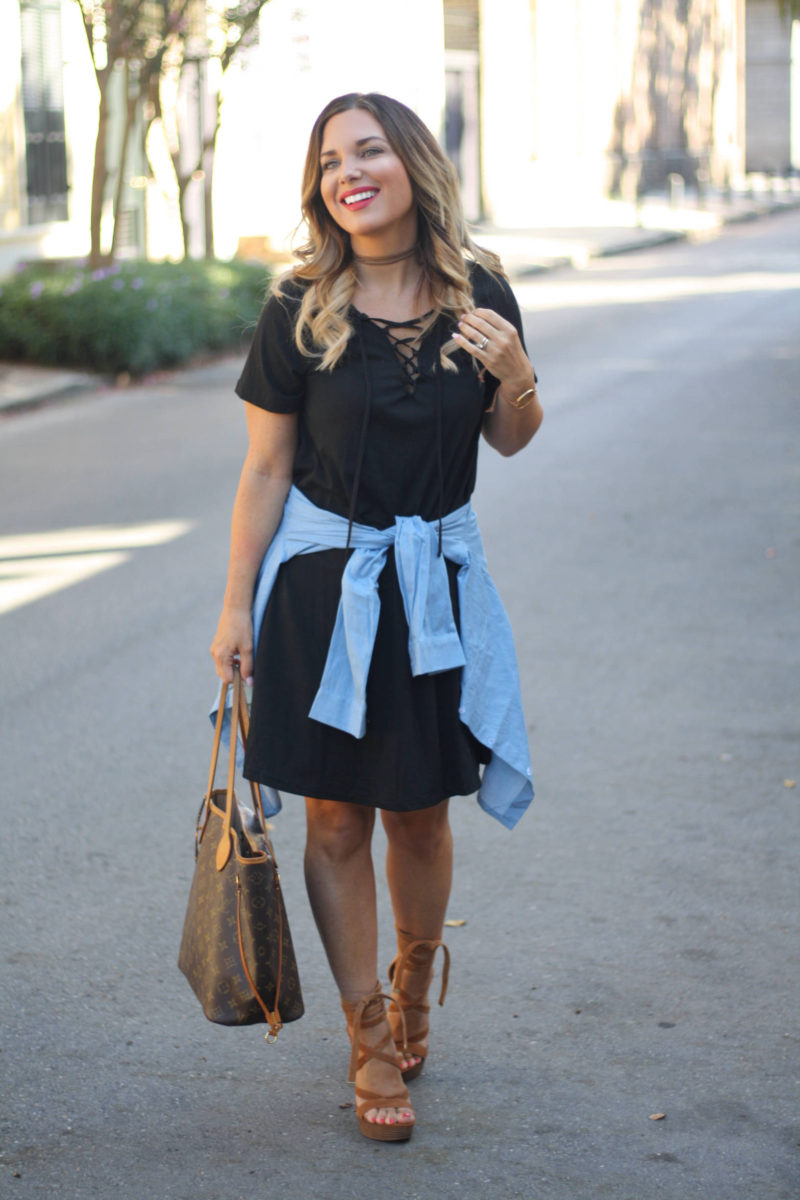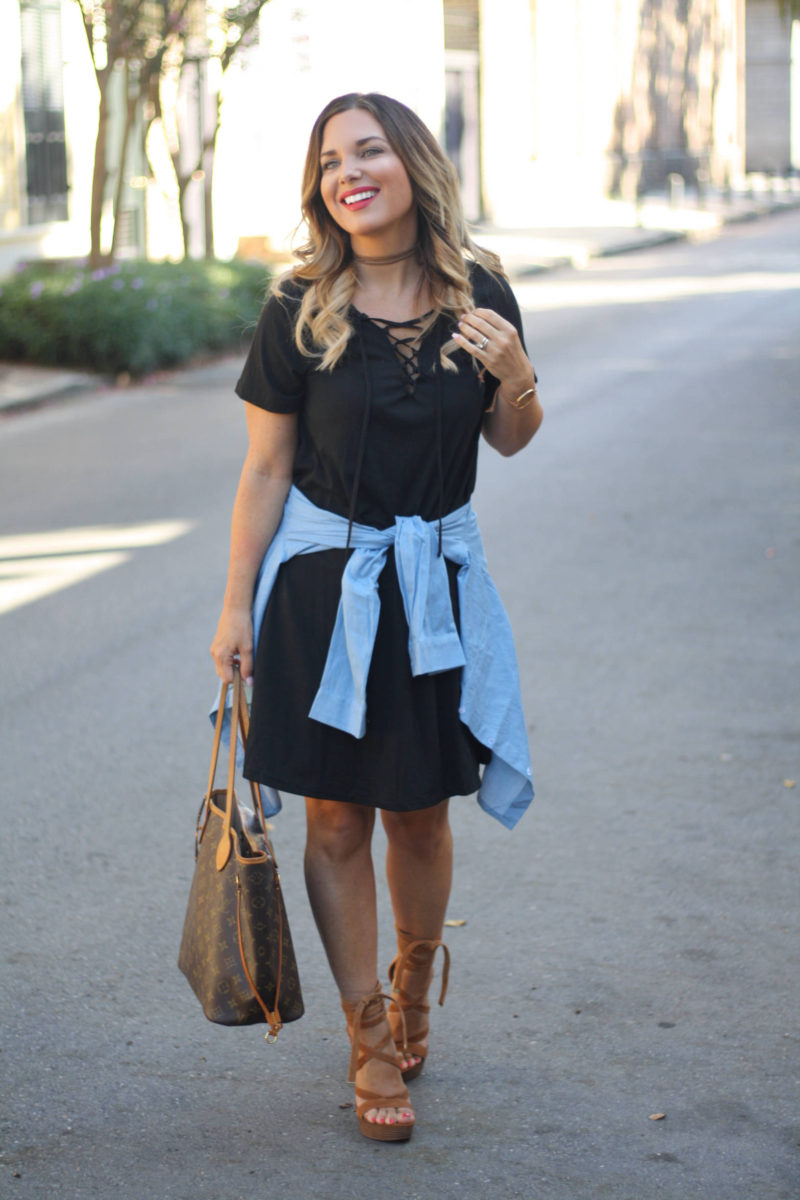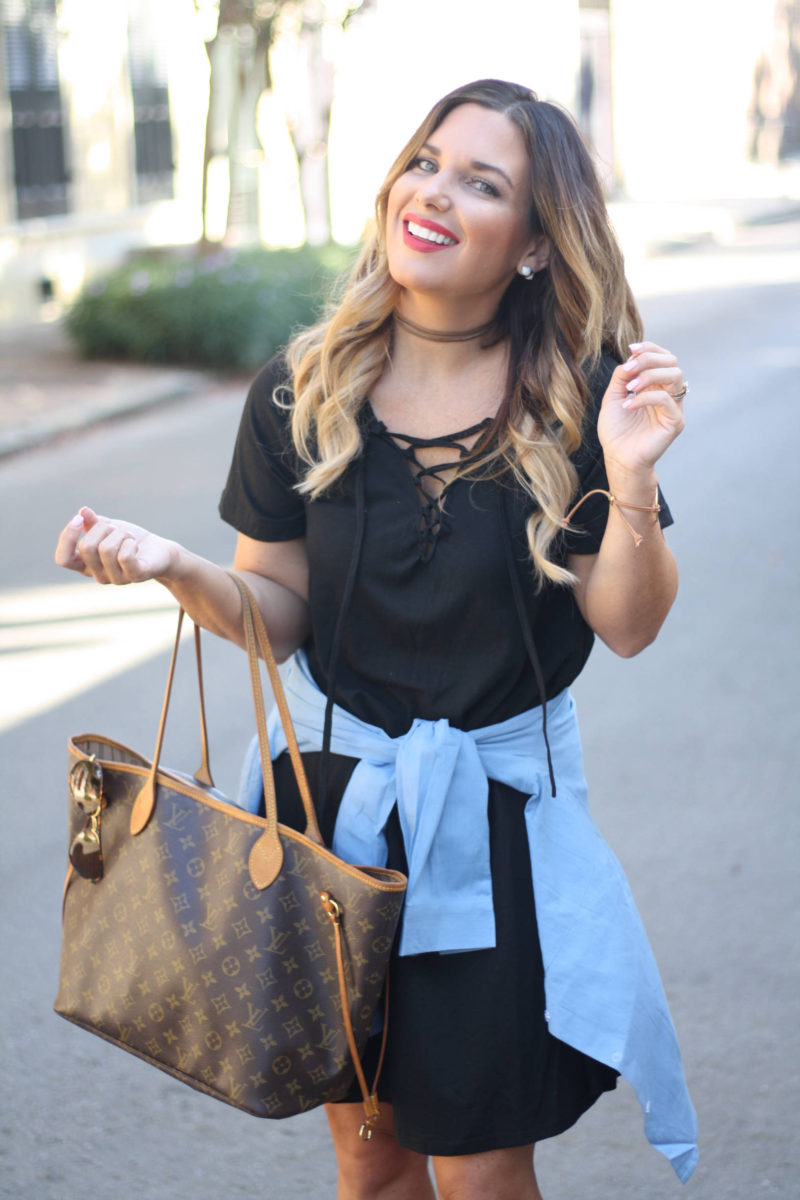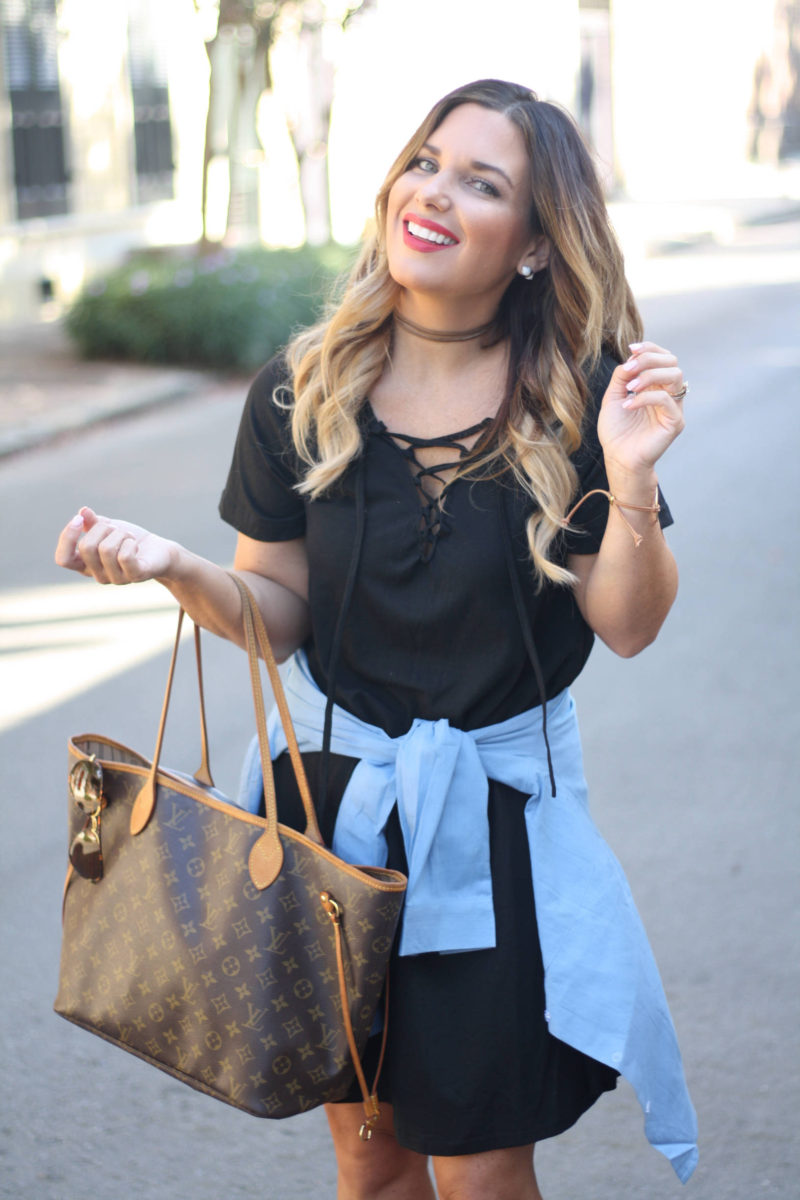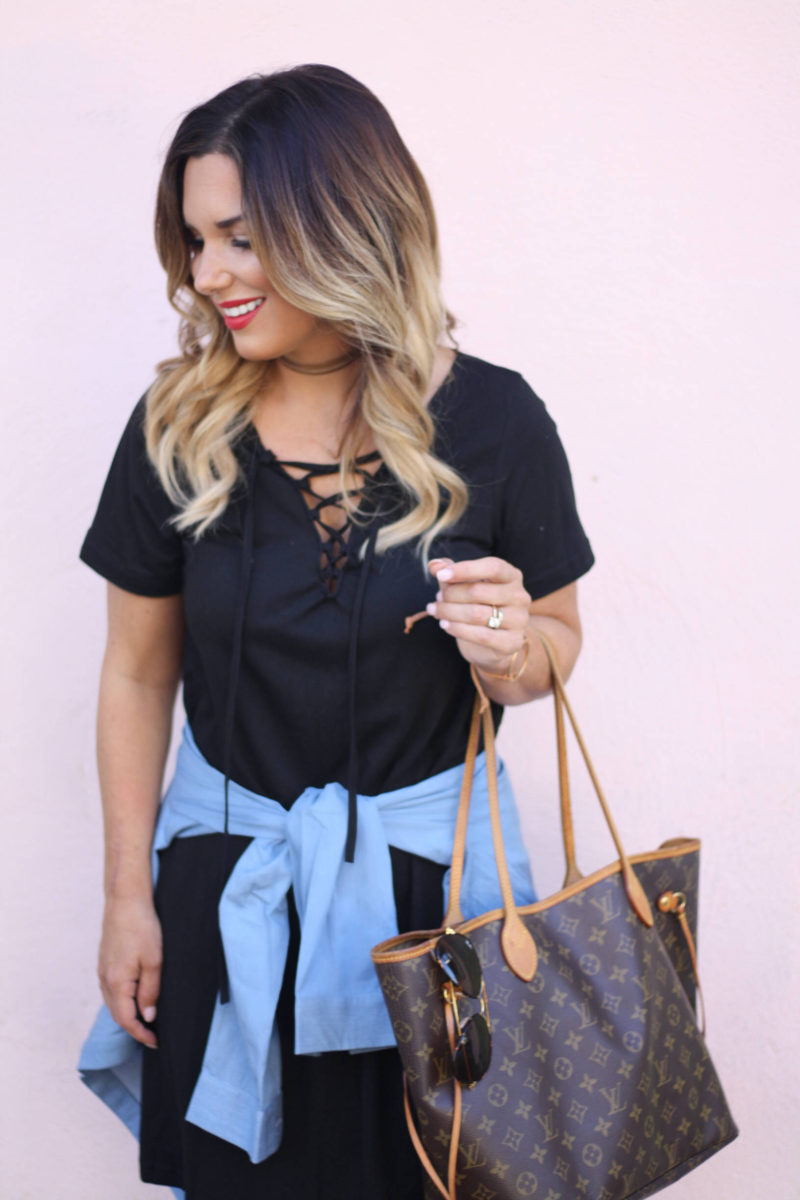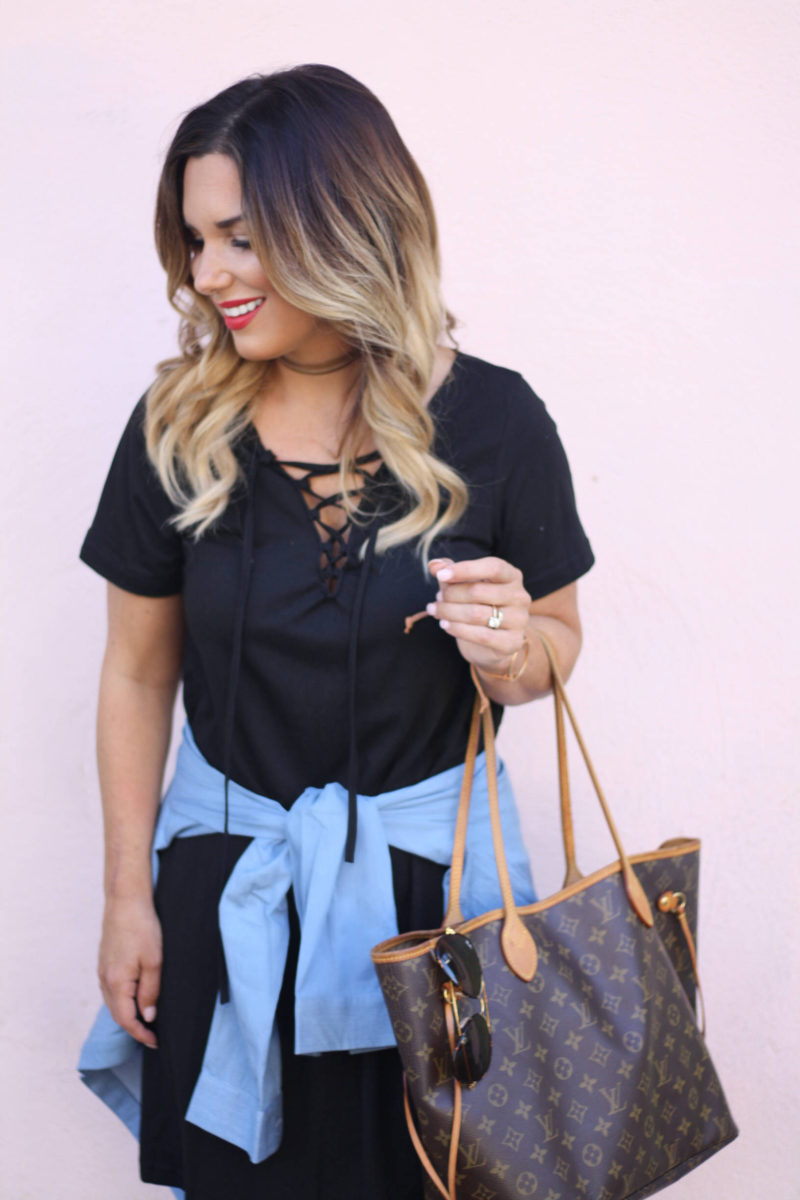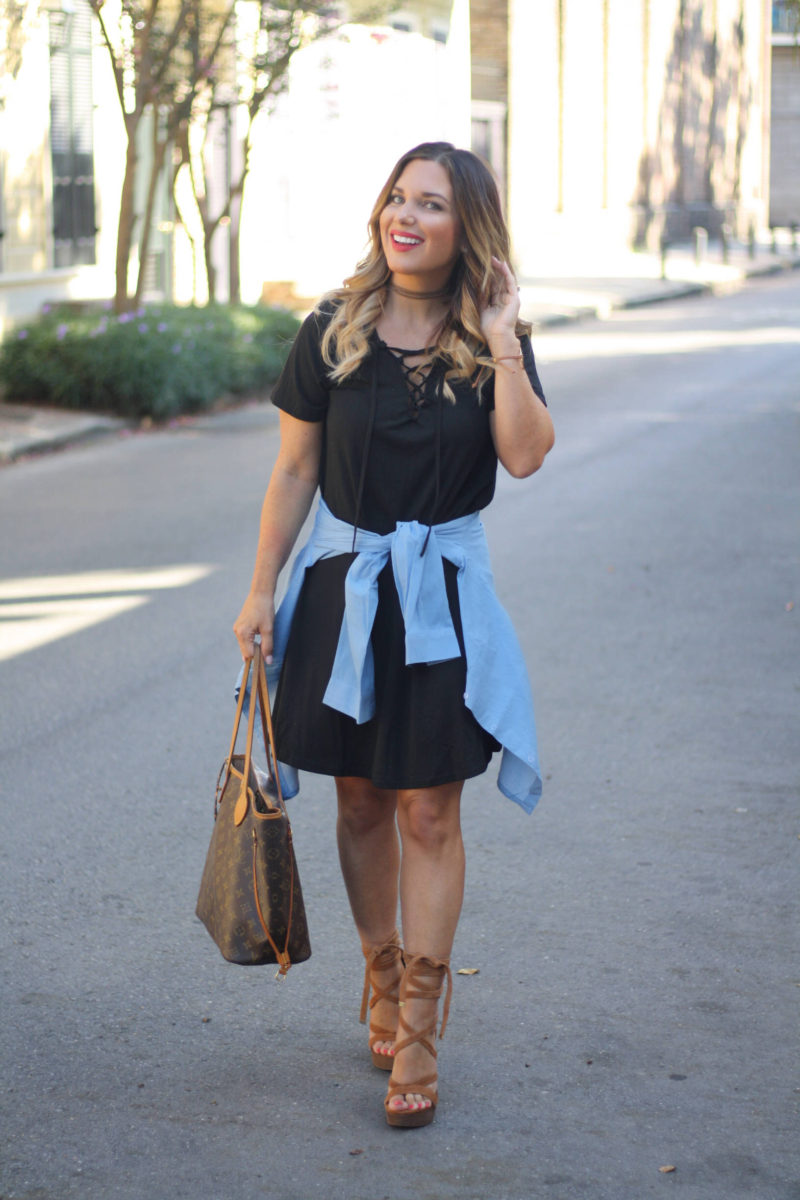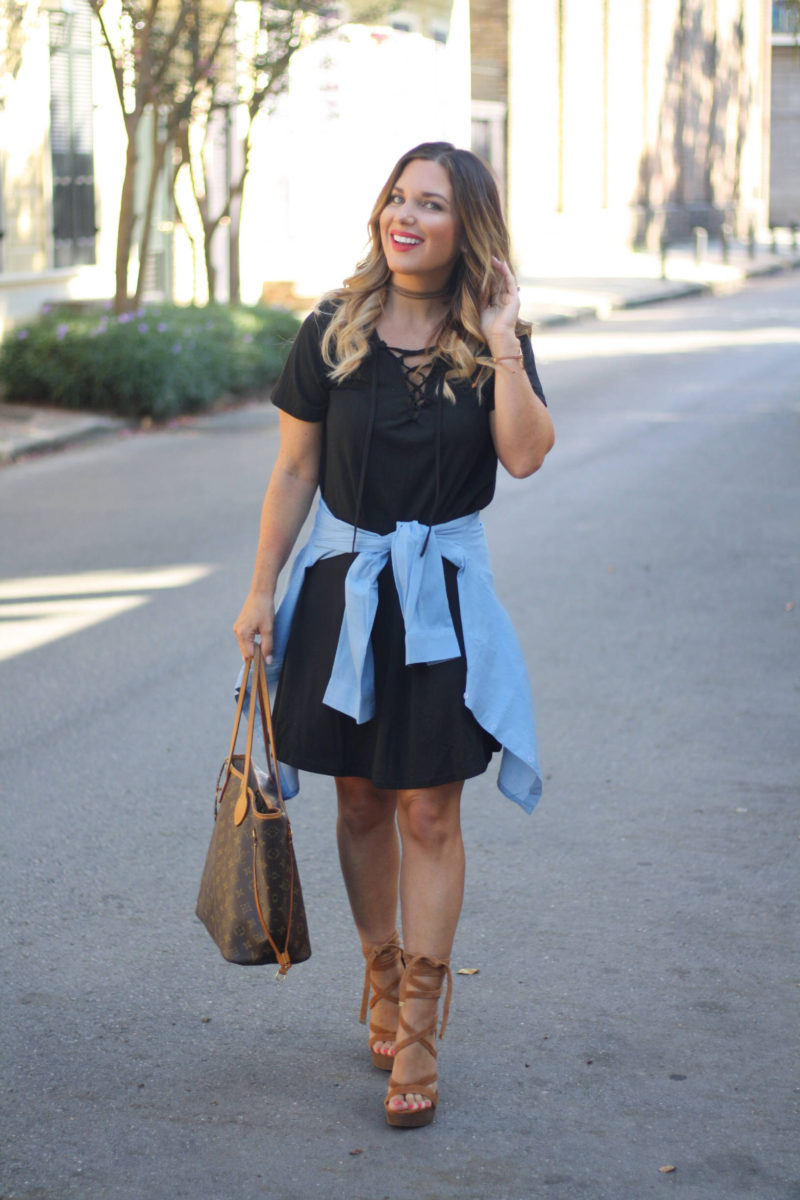 "I hope you know that you are capable and brave and significant even when it feels like you are not."
"Not to spoil the ending for you but………. Everything is going to be okay."

So, let's be real, my favorite Nordstrom purchase this year has definitely been these OTK boots. I will be rocking these bad boys ALOT when that cooler weather arrives. And, I had to style this darlin' lace up dress two ways. It fits TTS, and I'm wearing the size small. For under $12, this will be a perfect transition piece for fall along with this denim top wrapped around my waist. By the way, you can start building your fall wardrobe with the PayPal cash that we are giving away #yesplease!! Details below.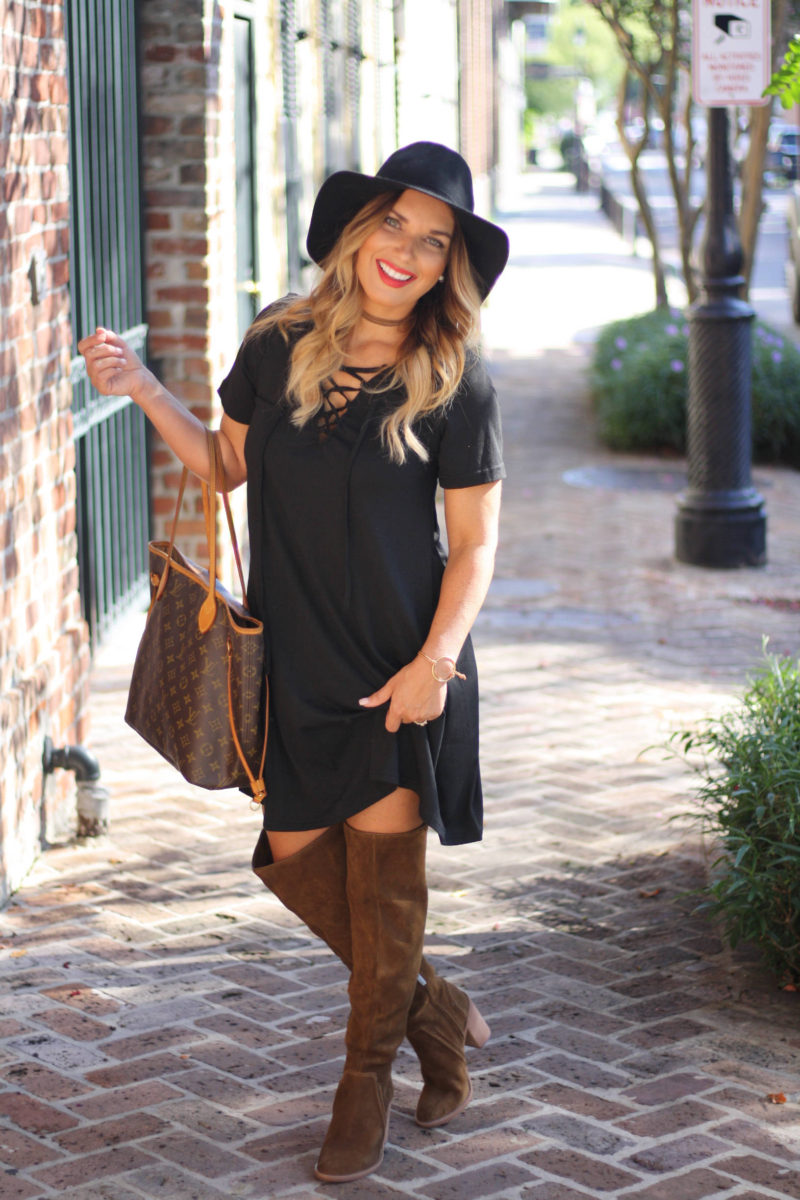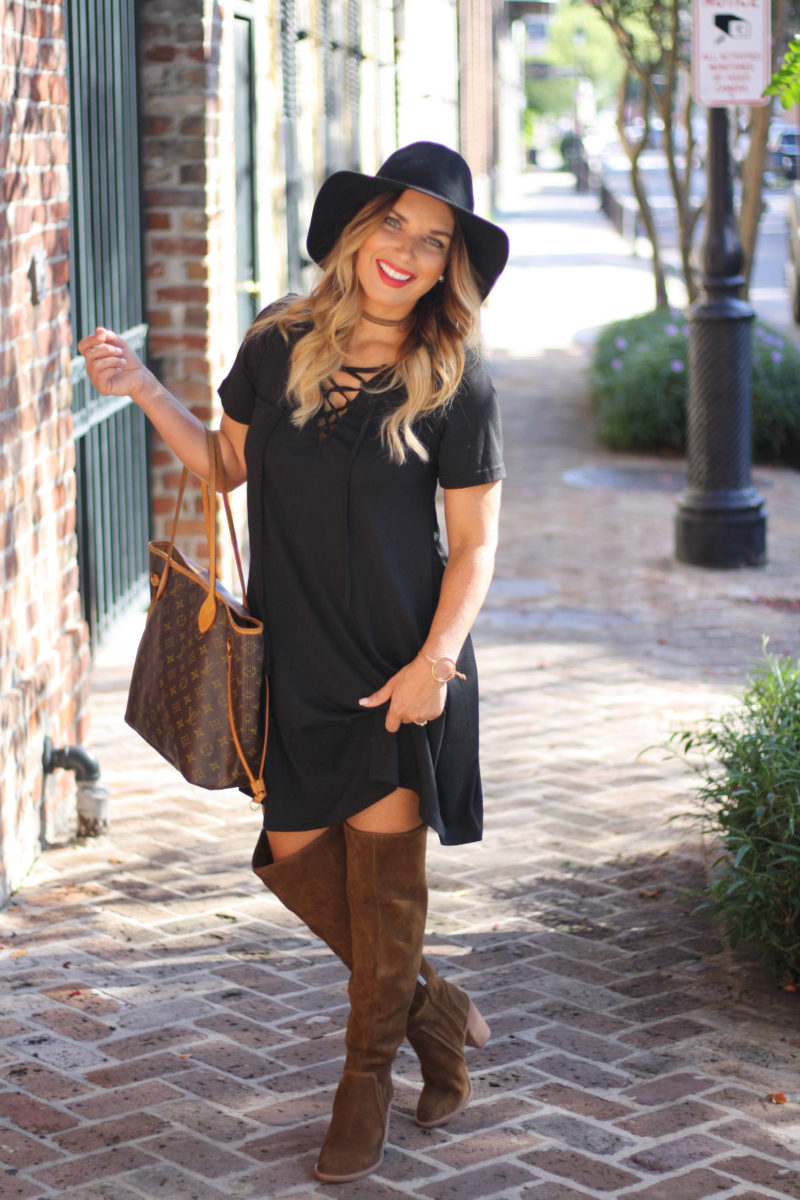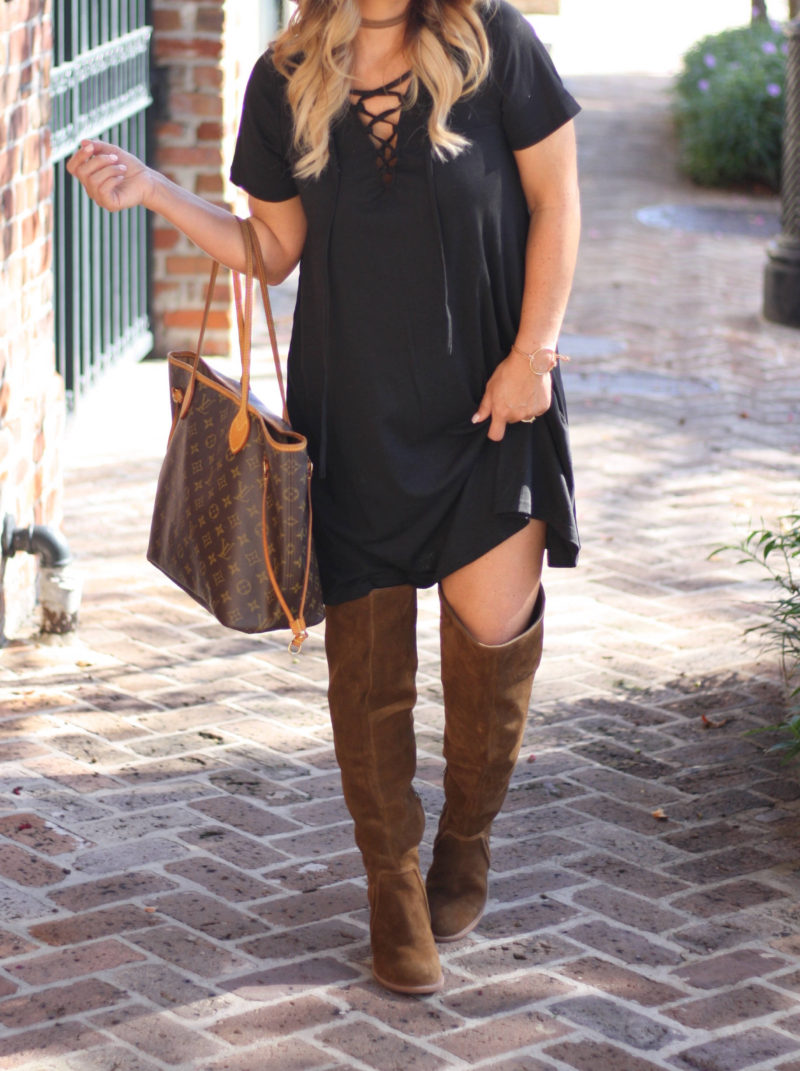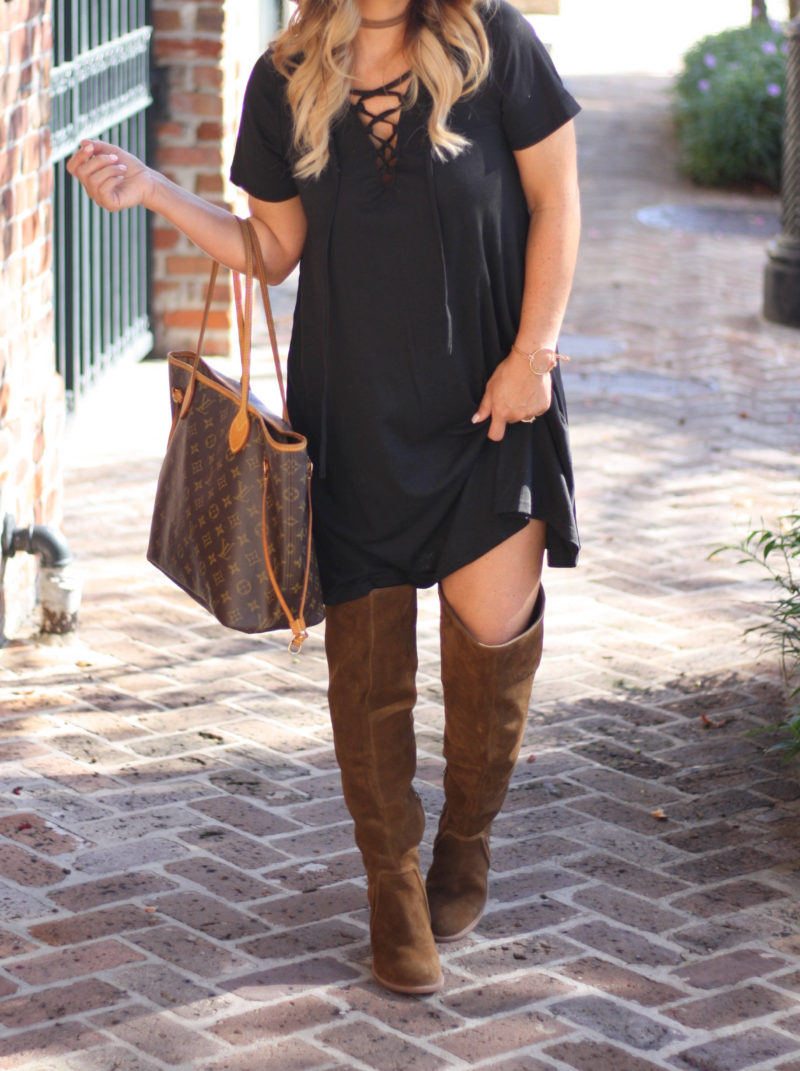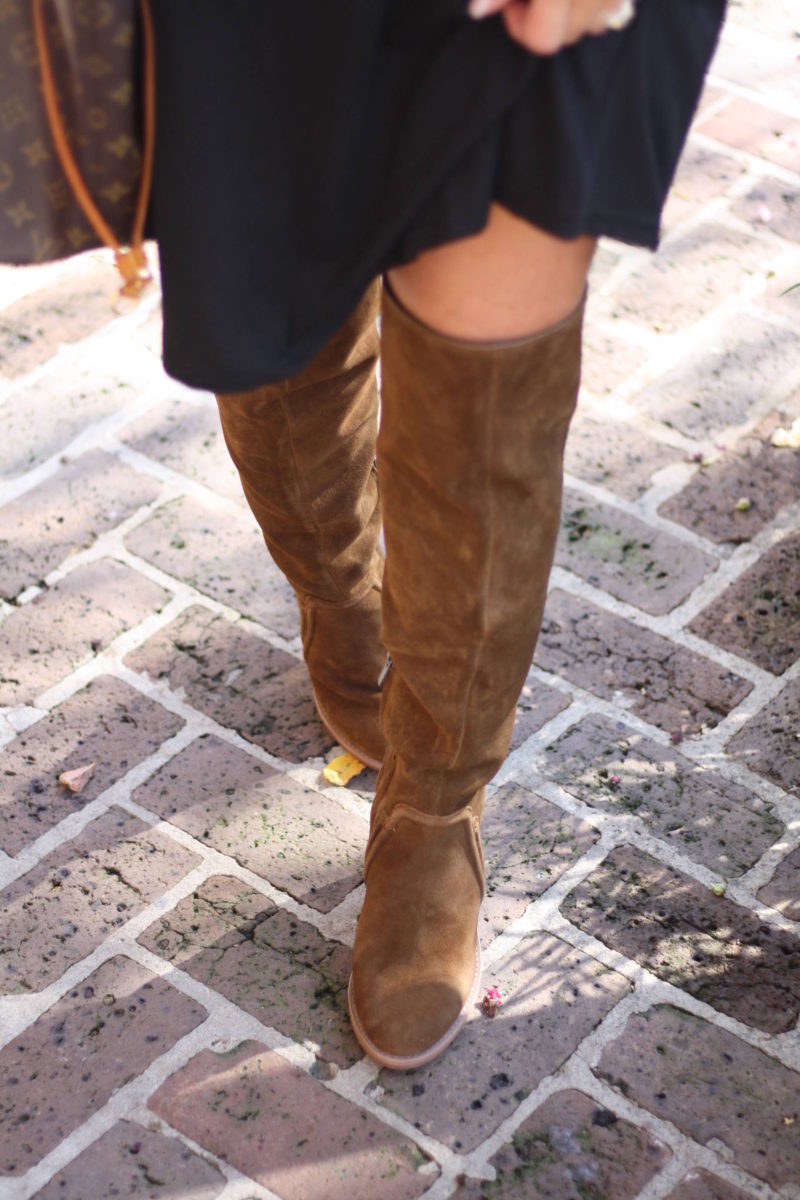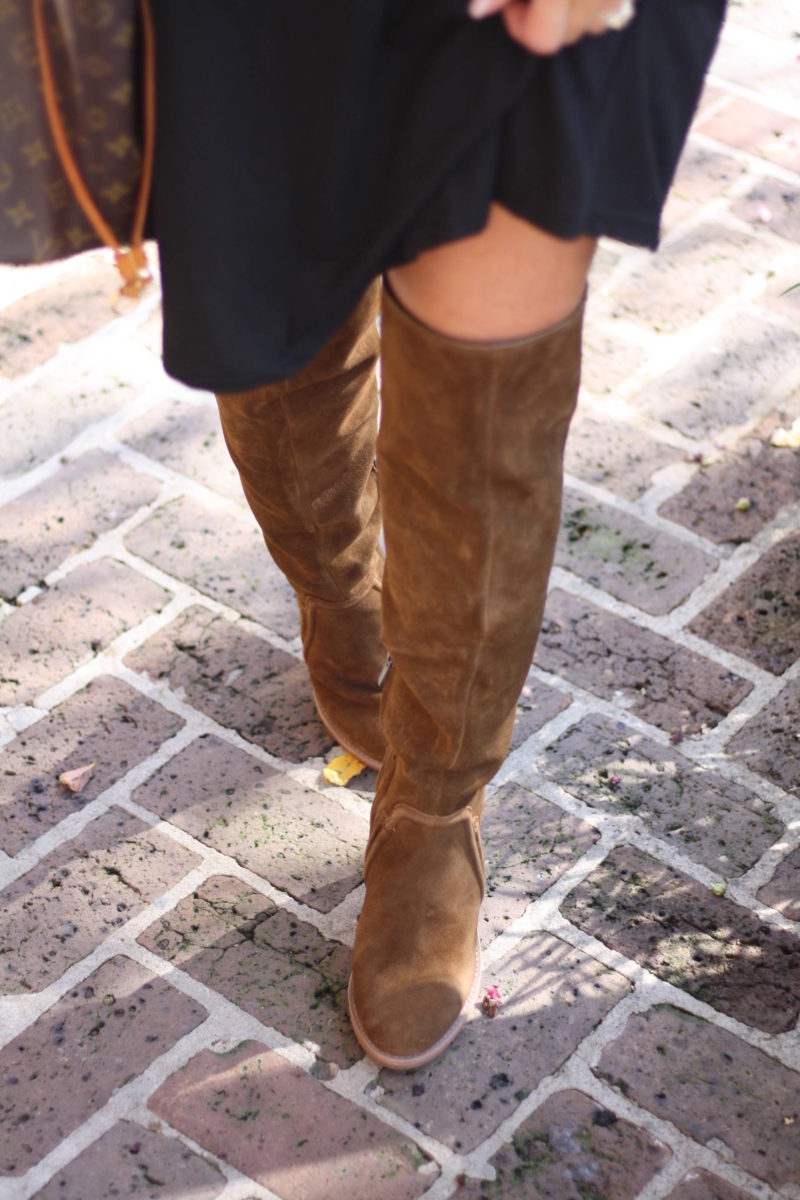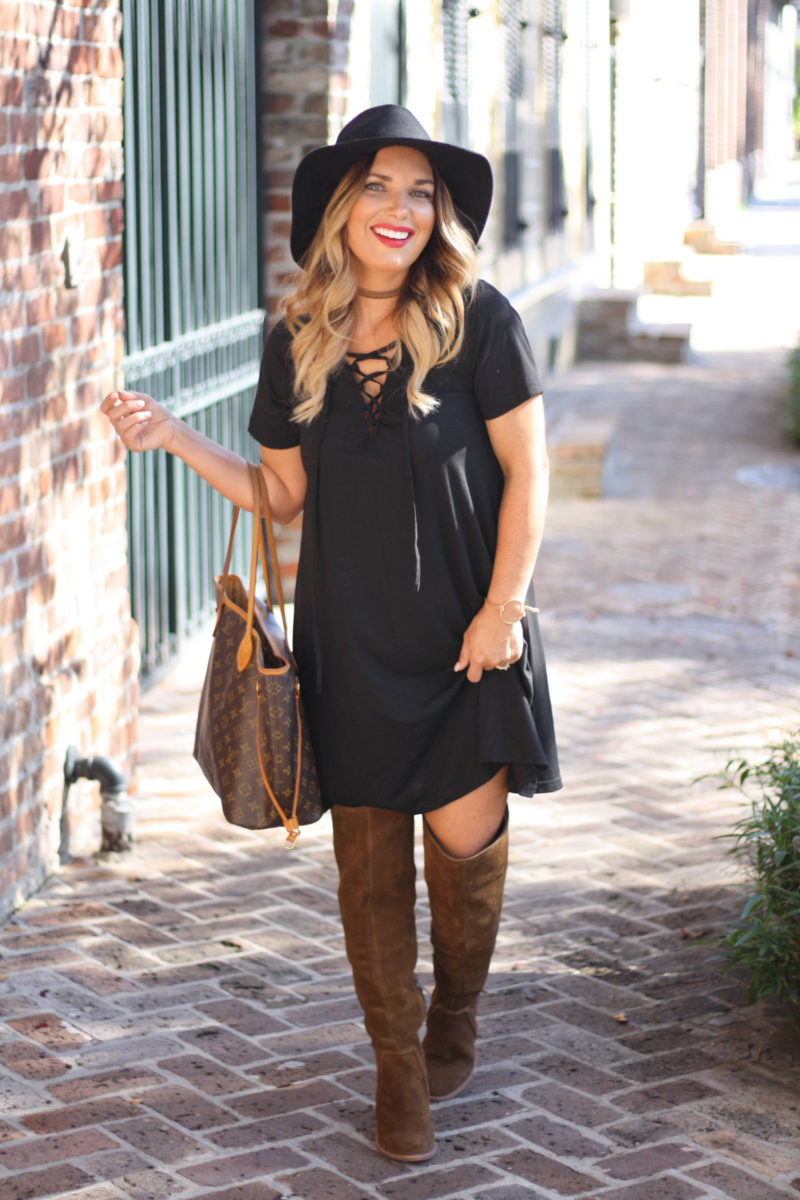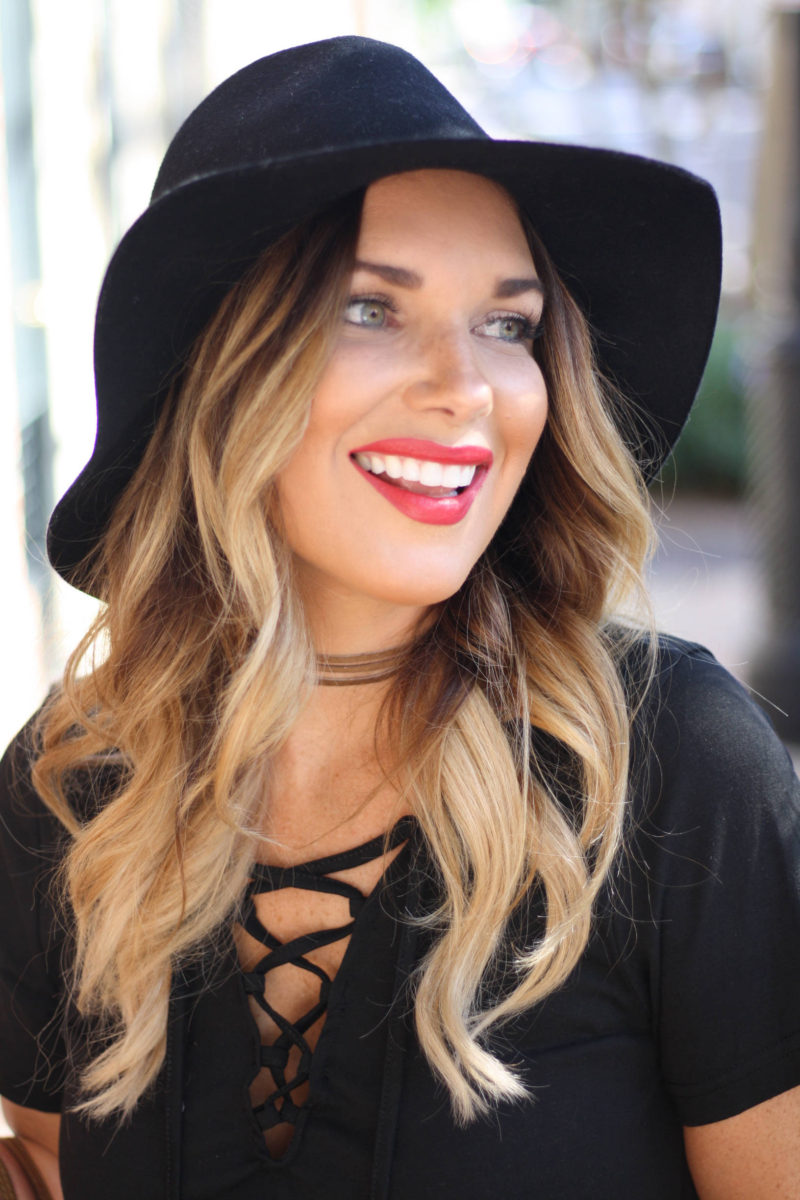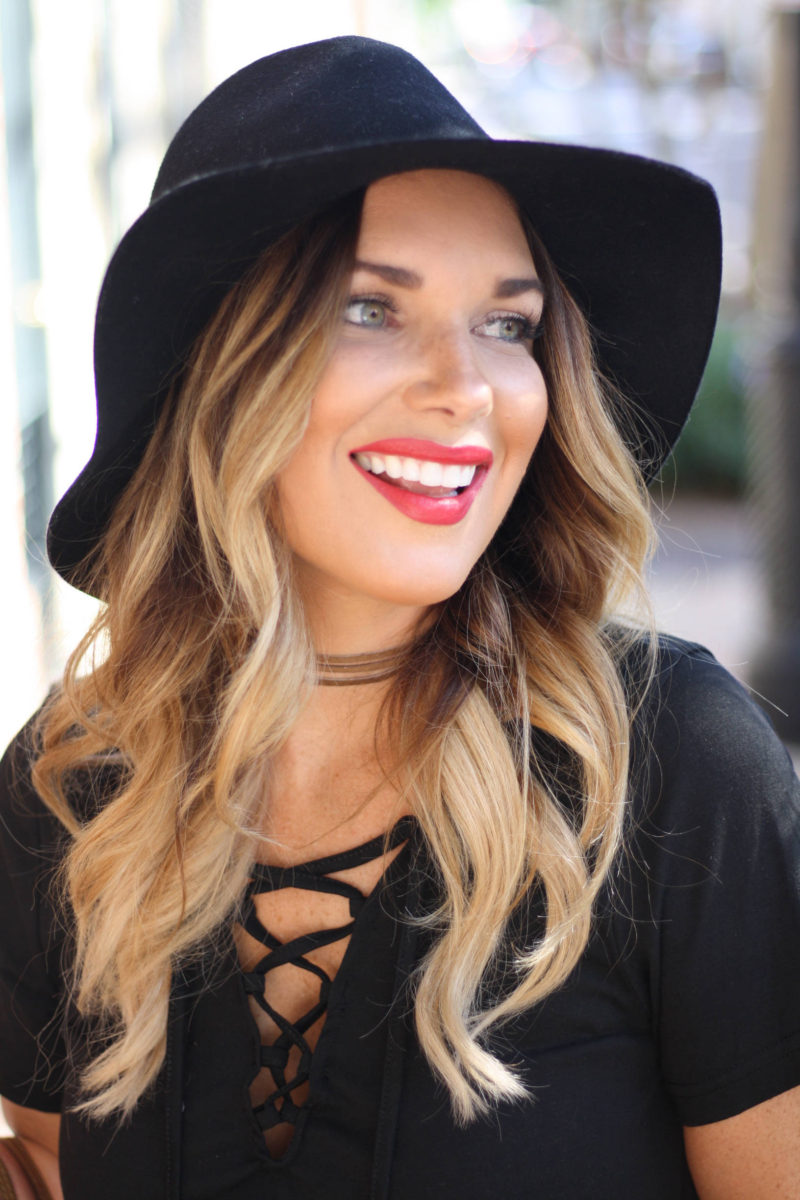 Now…it's time for a fabulous giveaway! I've teamed up with an amazing group of bloggers to give YOU a chance to win: $550 in PayPal Cash! Simply enter below by completing the rafflecopter. You'll receive one entry per completion. This giveaway is open internationally and runs until 9/15. Winner will be announced here. Good Luck! Thanks for stopping by my blog. Have a wonderful weekend!!