As you may all know, I've been on the struggle bus with my skin for years now. It is now decades of breakouts and more breakouts. Thankfully, I had parents who invested money into helping me, and a husband who has never complained about the money spent on keeping my skin healthy. This leads me to sharing about my latest experience with this at home microdermabrasion machine from Trophy Skin. I personally have never had any treatments done on myself so this was something that I was very excited to add to my routine.
.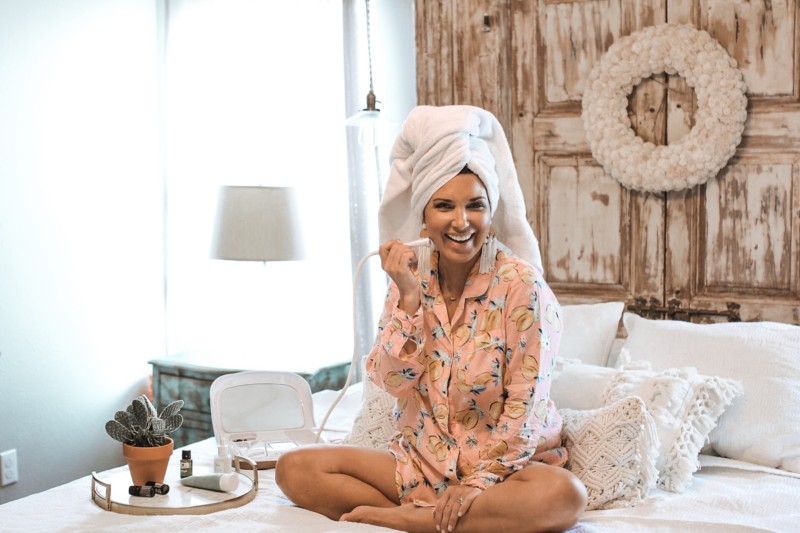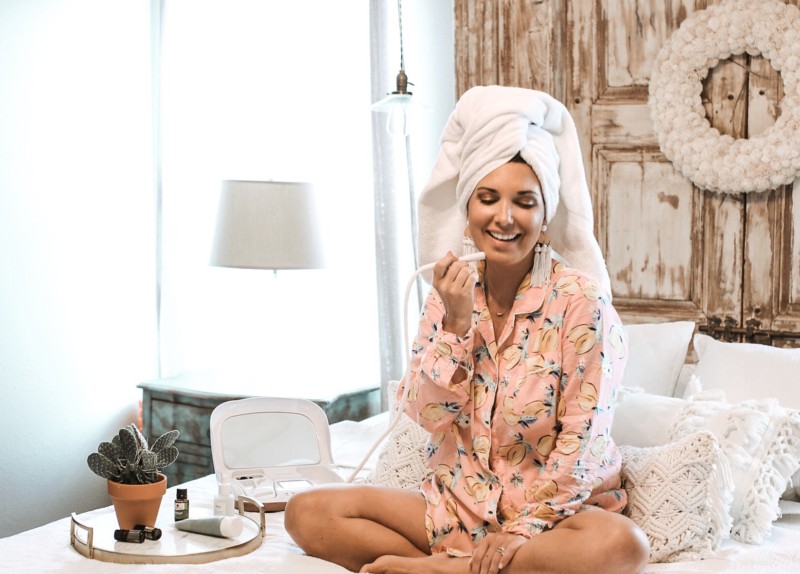 .
---
My results after 4 weeks:
---
.
I've been doing 3 treatments a week for the last month. After the first treatment, I saw immediate change in my skin and especially my neck and mouth area. I wasn't expecting these results so quickly, but now, I don't want to quit. My skin is tighter, and my acne prone areas are clearing up much quicker. The pain is minimal. I had to get accustomed to the power of the suction tool, but it feels like it is doing its job.
.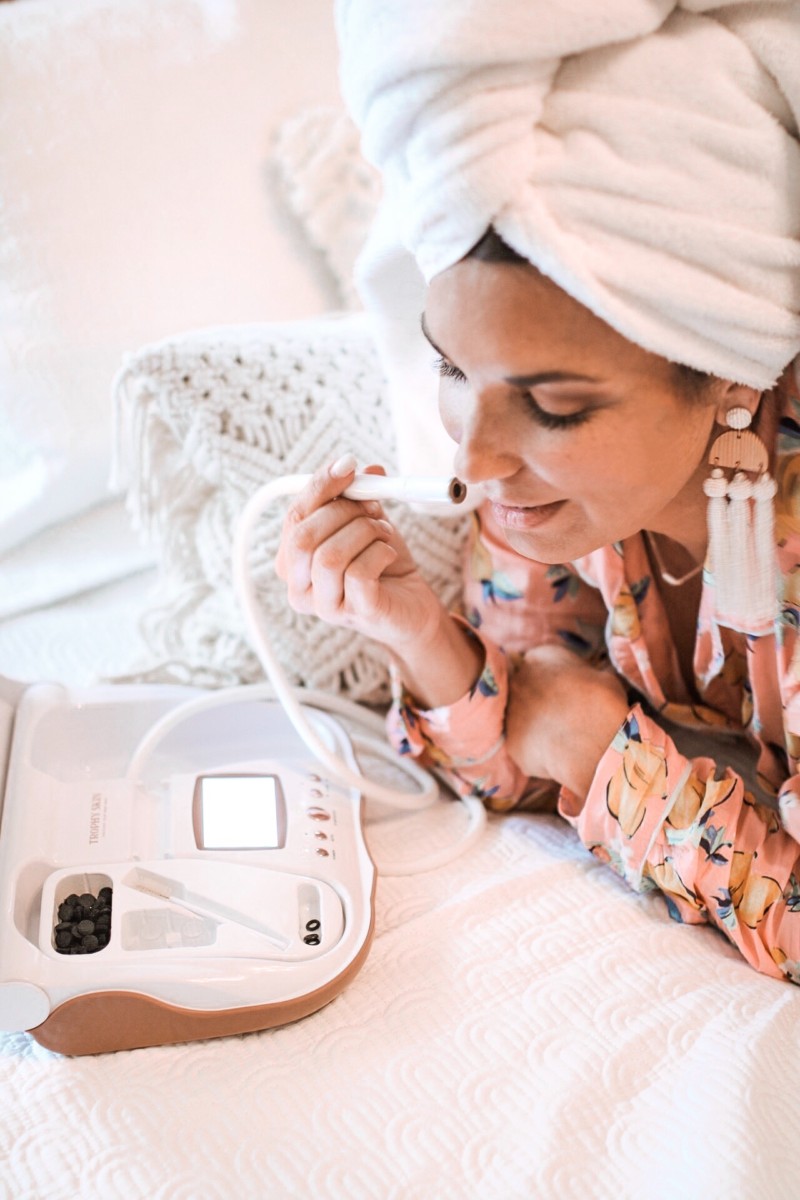 .
So, this dermabrasion machine is very easy to use. It has a suction tool that is connected to the machine, and it does all of the work. You can set the machine on auto and follow the instructions on the screen which is super easy. Or you can do it manually. I prefer to do it manually so I can choose the intensity of the suction. After treating each section on your face, they have a little brush to clean the debris in the wand tool. This helps the tool stay clean so it can do its jobs correctly. And, after I finish the entire treatment, the filter needs to be changed. The filters were provided with the Trophy Skin machine. And, they are very easy to change out.
.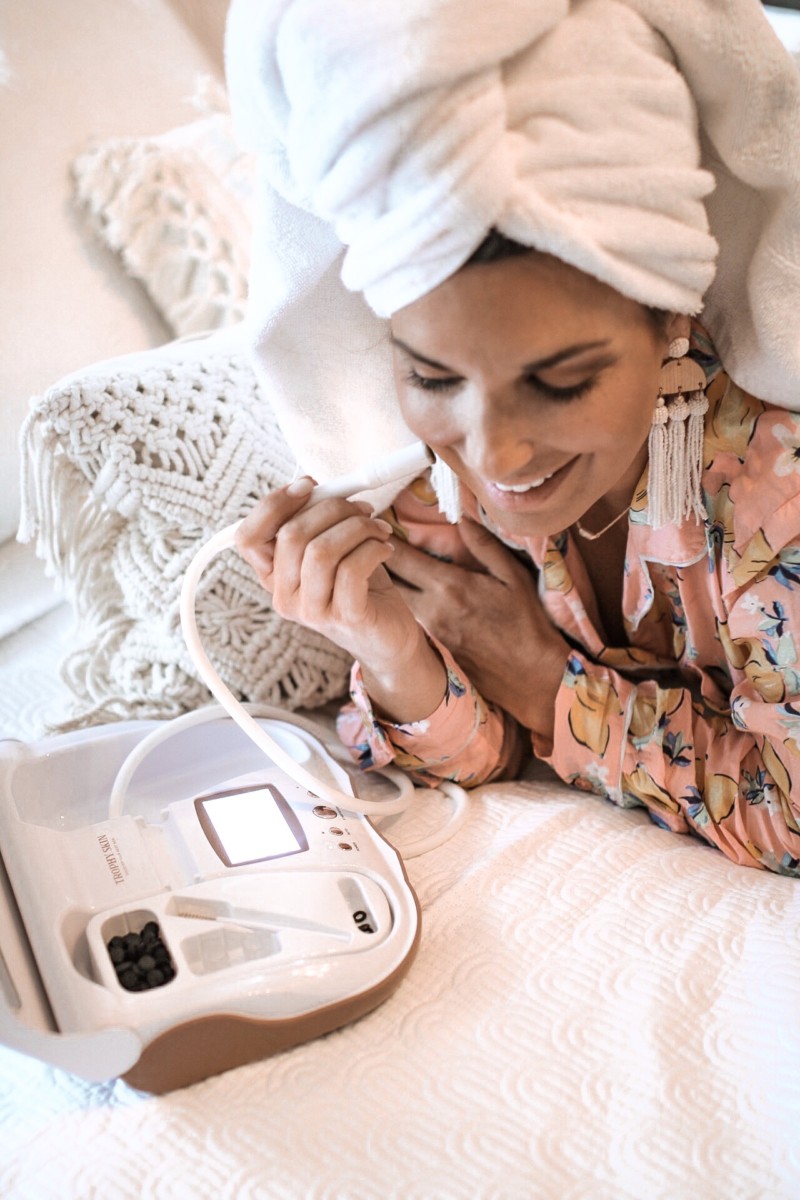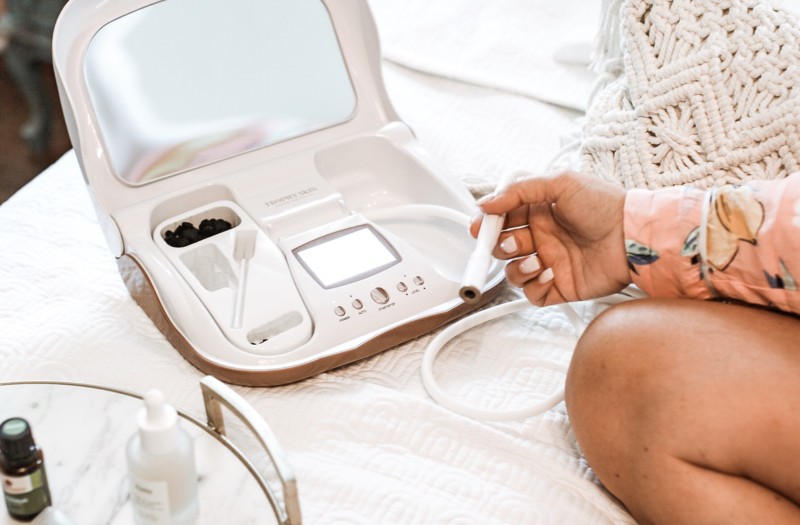 .
What has kept me from going to the spa for this service is honestly the cost. Our budget doesn't allow for treatments every single month so I just never pursued it. With this machine, it is super easy, affordable, and it only takes 5 minutes per treatment. Yes, it only takes 5 minutes!!! And, most spa services treat just the face, but this home system can be used to treat the entire body. I even started treating my chest which has lots of sun damage. The Trophy Skin microdermabrasion tools are safe to use, and results are amazing. By week 3 or 4, my acne has improved so much.
.
And, Trophy Skin have estheticians available via chat, email or phone to answer any of your questions and provide treatment advice. Use this code DASHING15 to get a 15% discount on your Trophy Skin purchase. Visit Trophy Skin.com and subscribe to their newsletter to enter into their monthly product giveaway valued up to $300!!!
.
Thanks to Trophy Skin for sponsoring this post. All thoughts and opinions are 100% my own.
.