---
---
Happy Friday!! I've been MIA. Prepping for NYFW and hosting a bridal shower within the same week has been consuming all of my extra time. While packing for my trip, I started to look through the 2017 Fall trends. I narrowed it down to my 5 favorite trends. It's important to take into consideration which trends are worth purchasing, which ones will be staples for years to come, and which trends are the easiest to incorporate into my everyday wardrobe.
SO, where do I start?? Hmm..
1) Statement booties
2) 70's vibes
3) Oversized jackets
4) Cropped jeans
5) Cherry red
As far as beauty favorites for fall, I am loving the bold lips, bold cheeks and metallic eyes.
---
---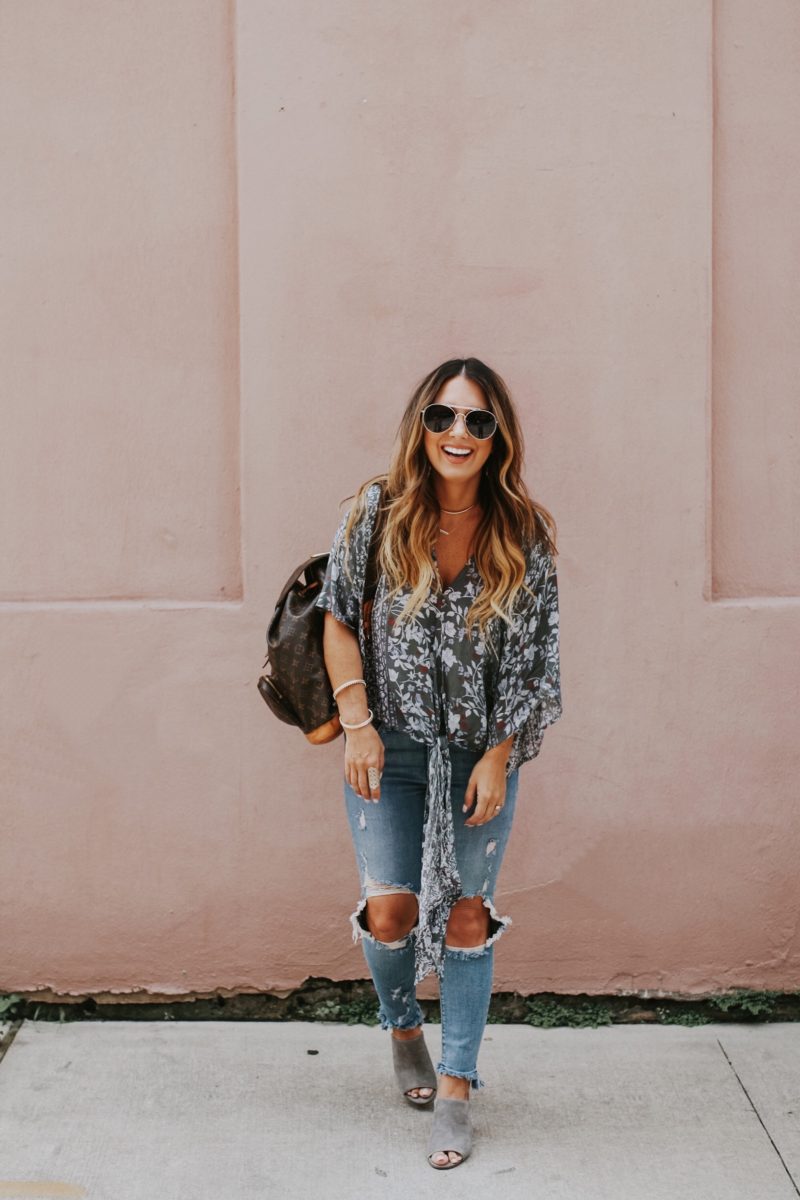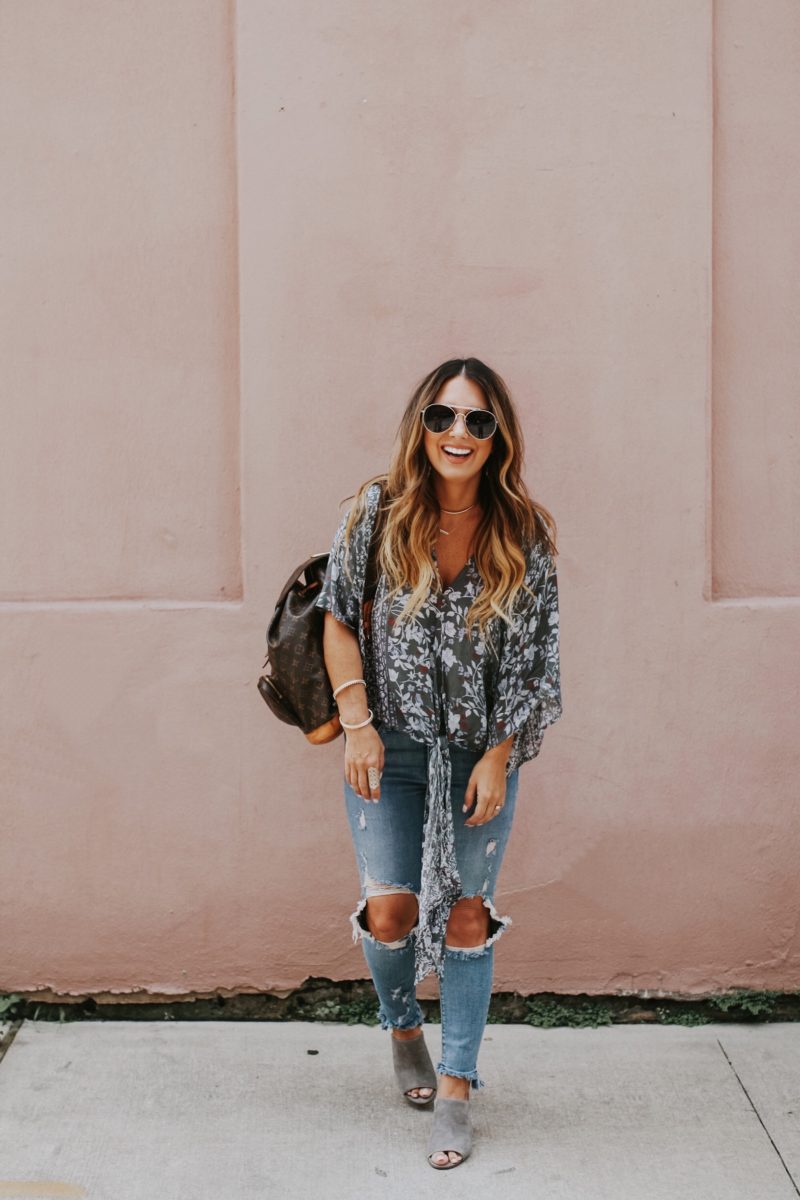 ---
---
So, let's talk about 70's vibes. This has got to be my favorite. I am obsessed with all tops, dresses and rompers that have that hint of the 70's. Florals and flow-y sleeves just get me every time. I found this darlin' top at the Aliya Boutique.  This is the Meadow Kimono Top that is under $40 with my 20% off coupon code: Dashing20. This kind of top would look flattering on every body type. I can throw on my moto jacket and heels to spice it up for a date night. It fits true to size, and the print is just perfect as a transition top into fall. They have so many new arrivals that need to make their way into my closet. Check out their website: HERE.

---
---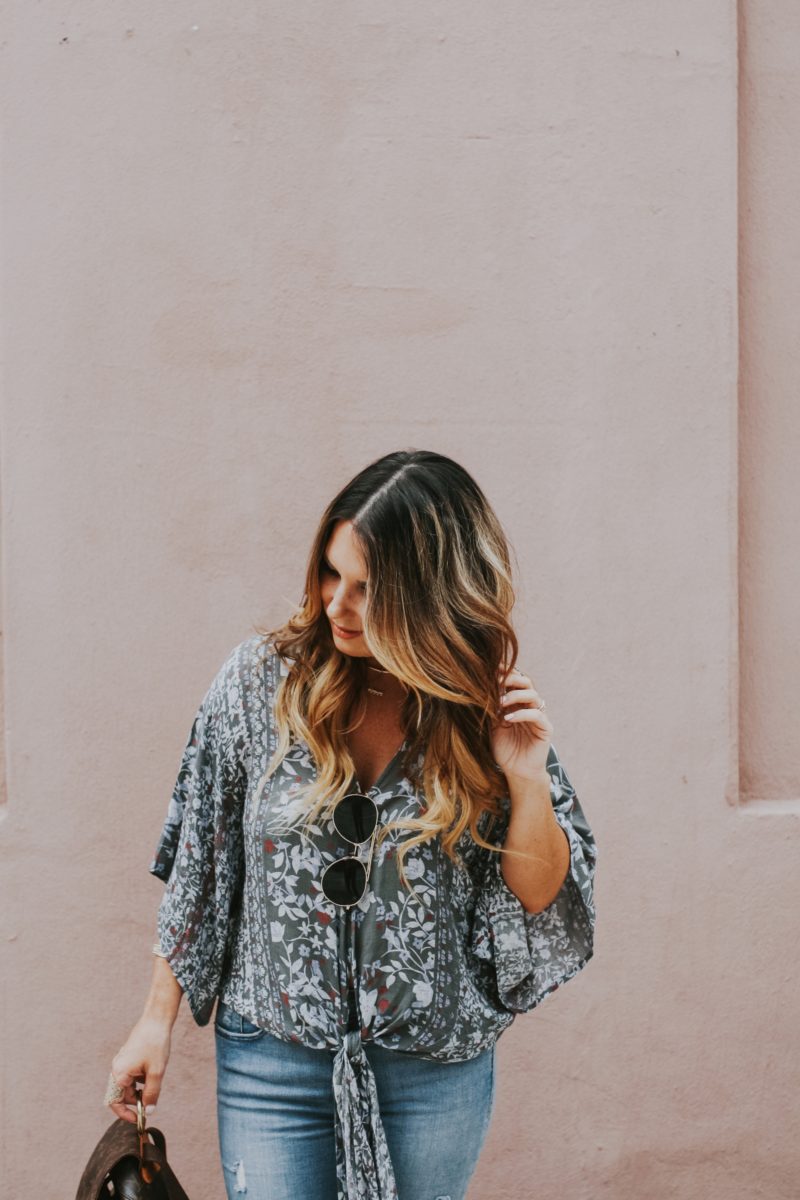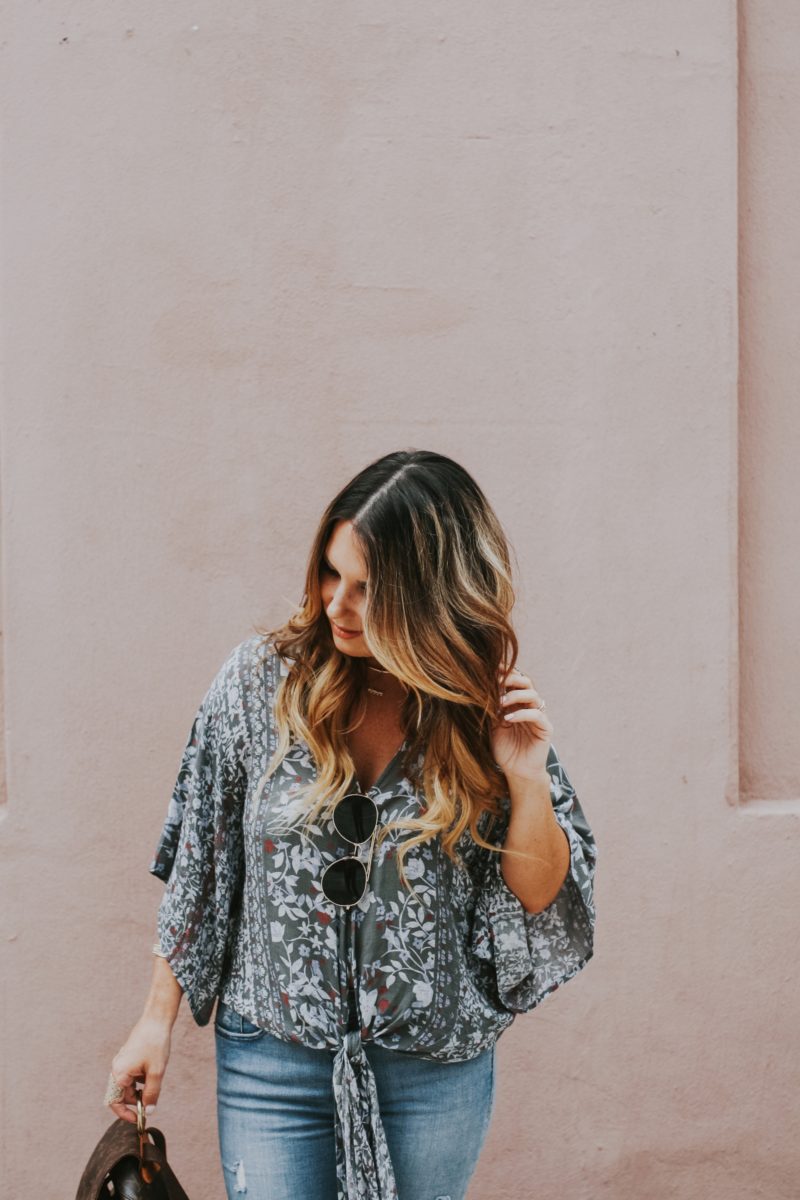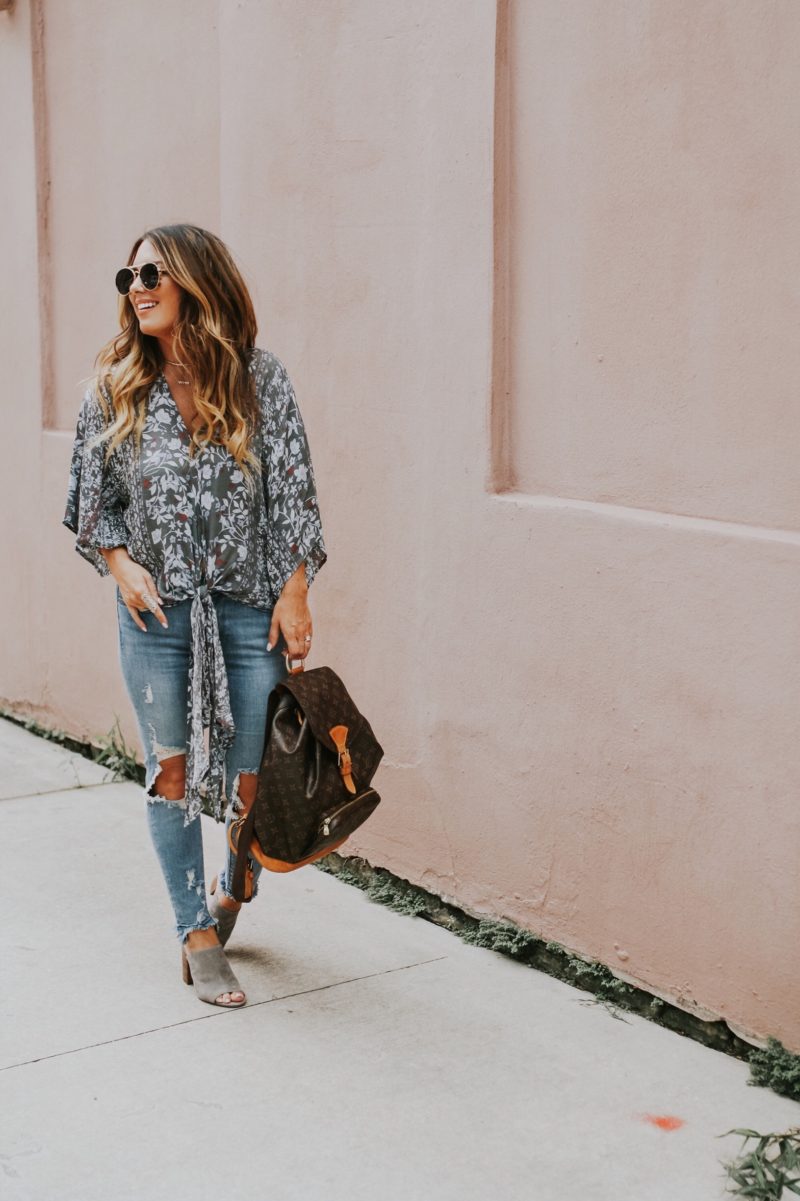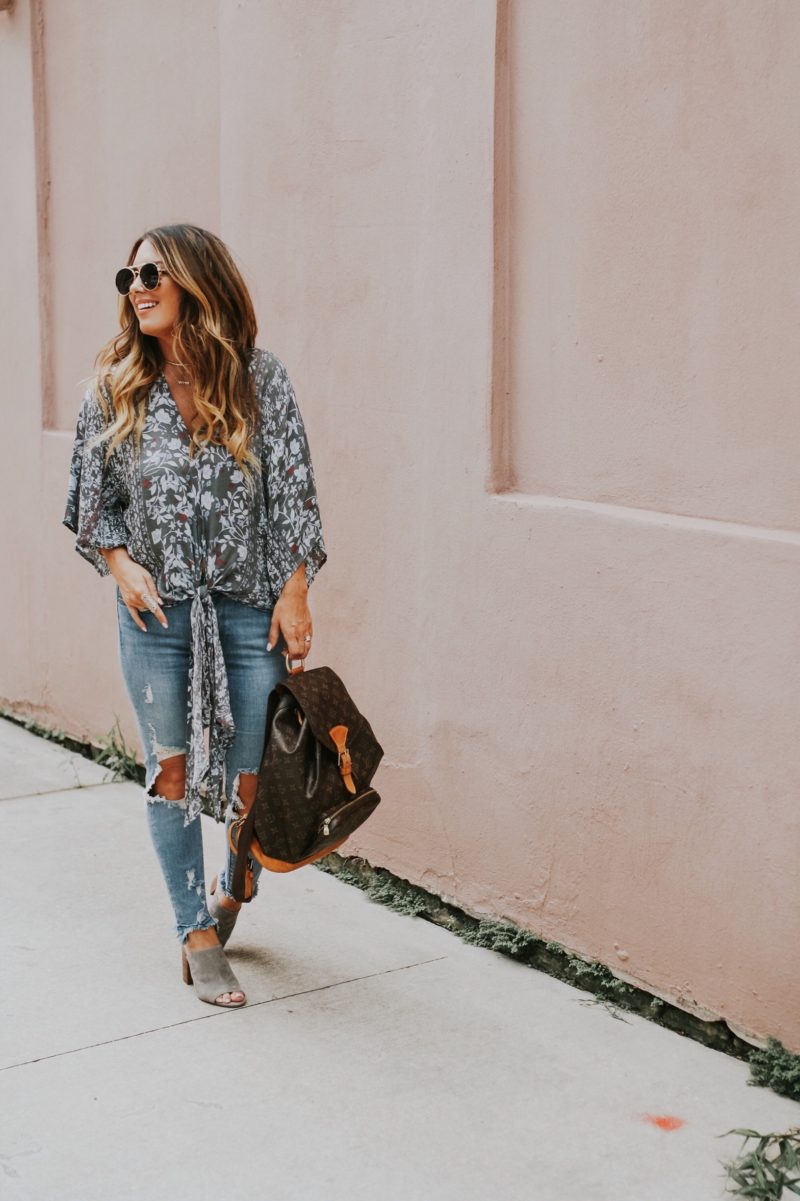 ---
---
I wanted to share  Aliya Boutique with you, but I also have some  favorites from Whole Foods. After spending the day in Nola, why not go to the local, cool store!!!?! Here are a few of my favorites that I do continue to purchase: cupcakes (or cake.. love both), granola and nuts, aromatherapy bars of soaps (like my favorite thing besides yummy candles from Anthro), and succulents.

---
---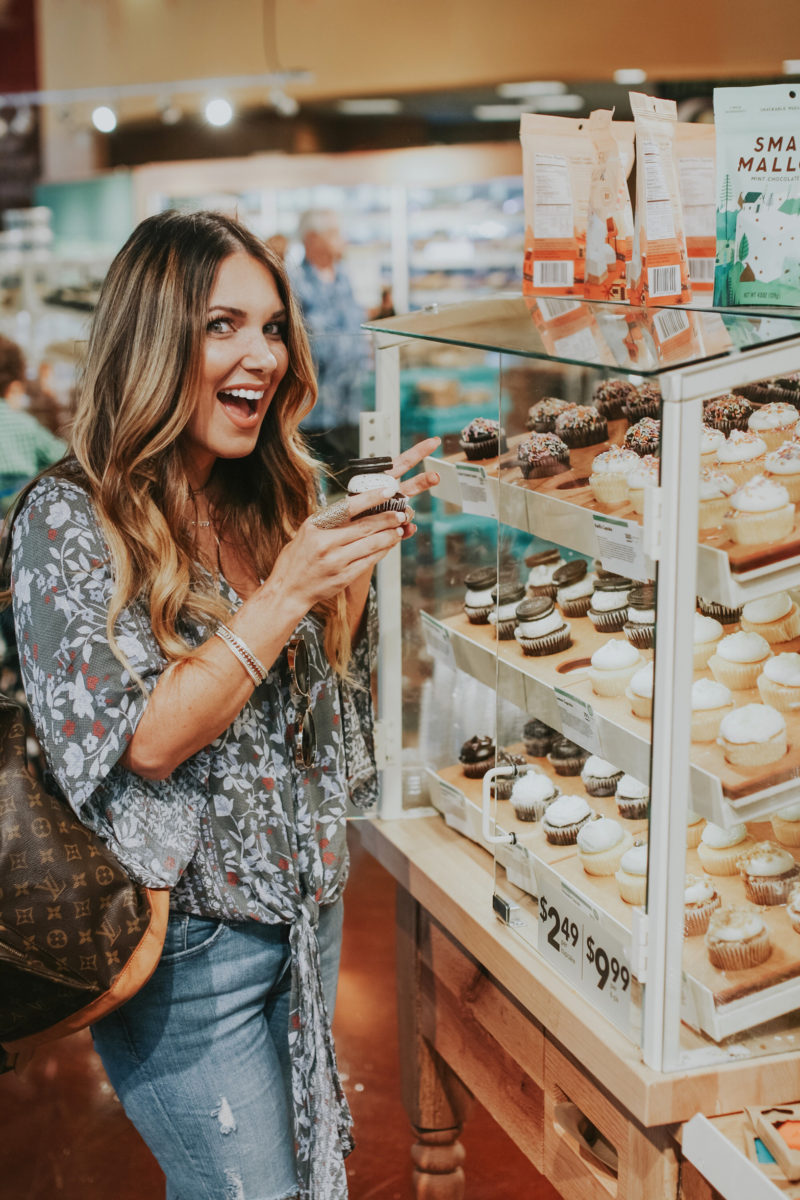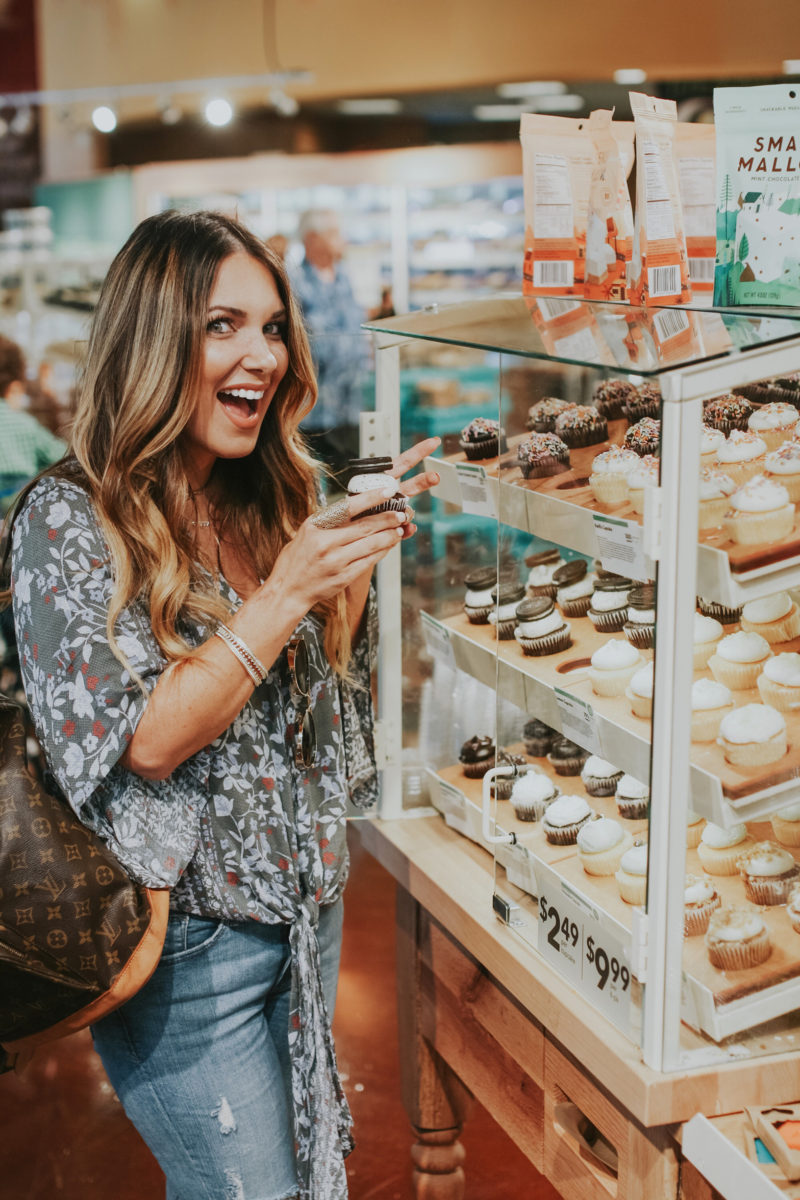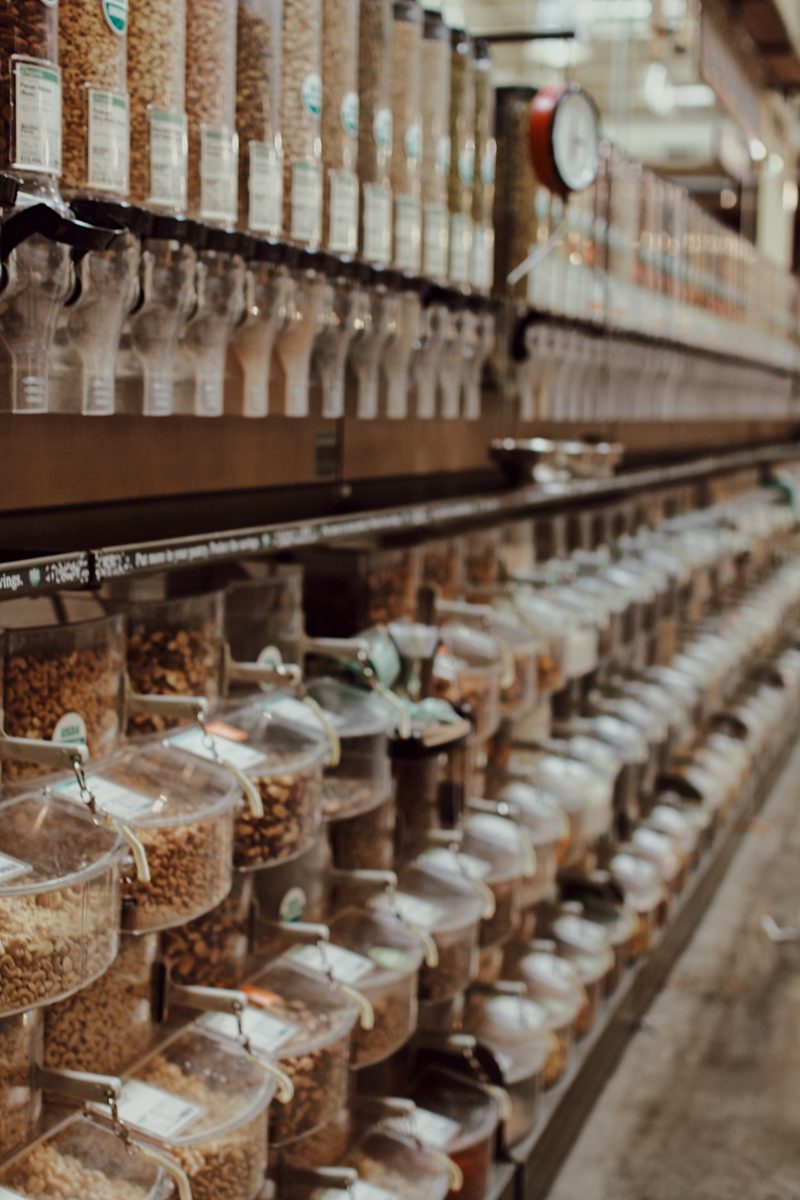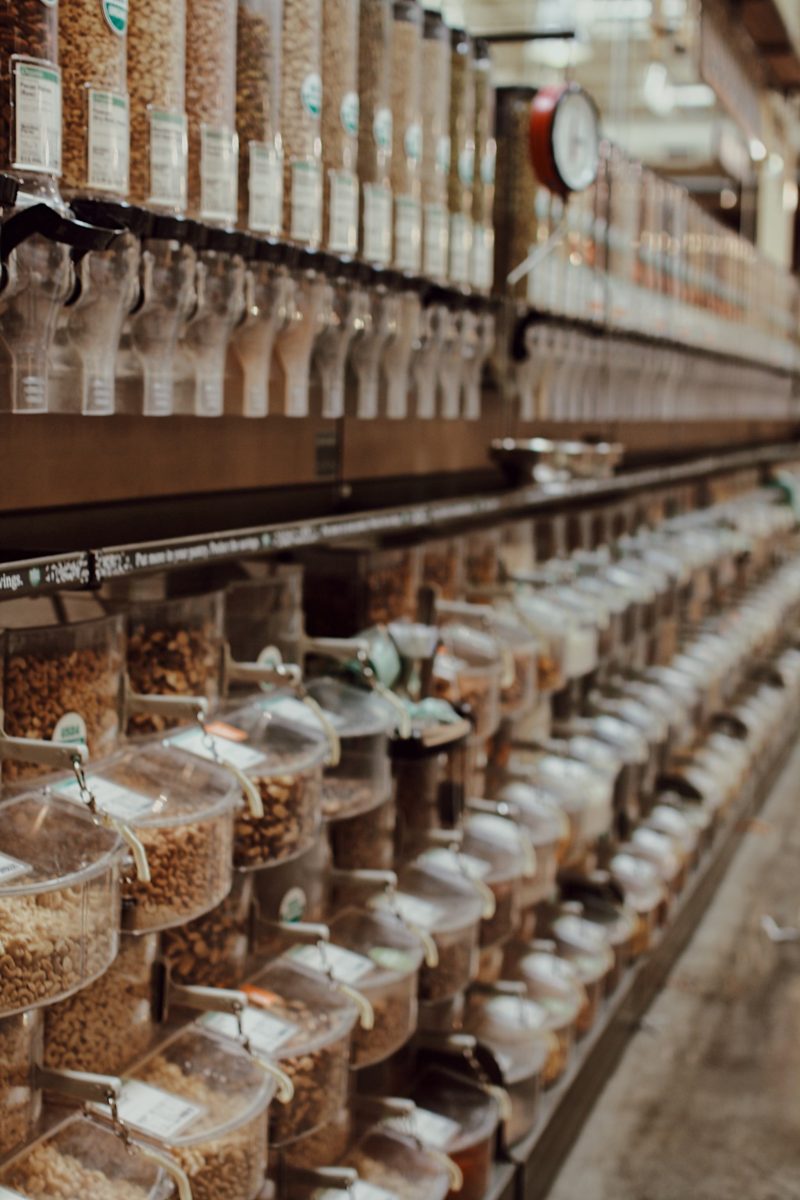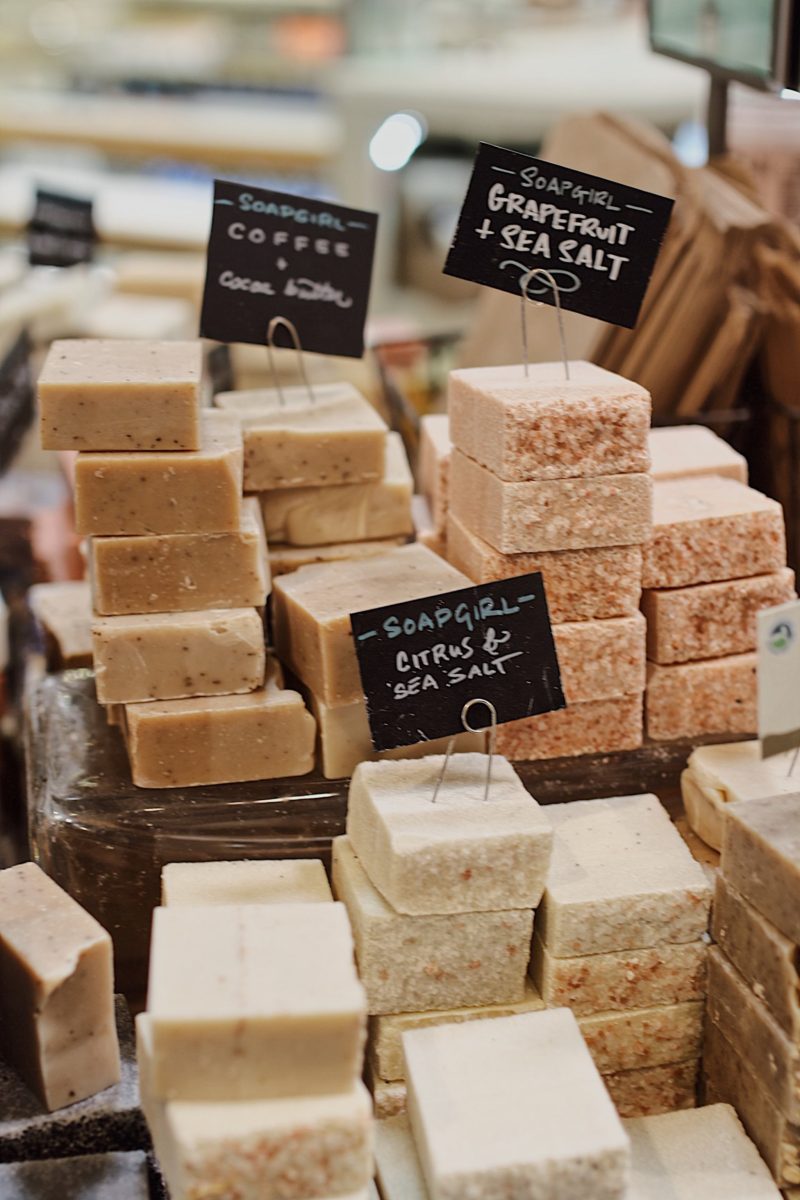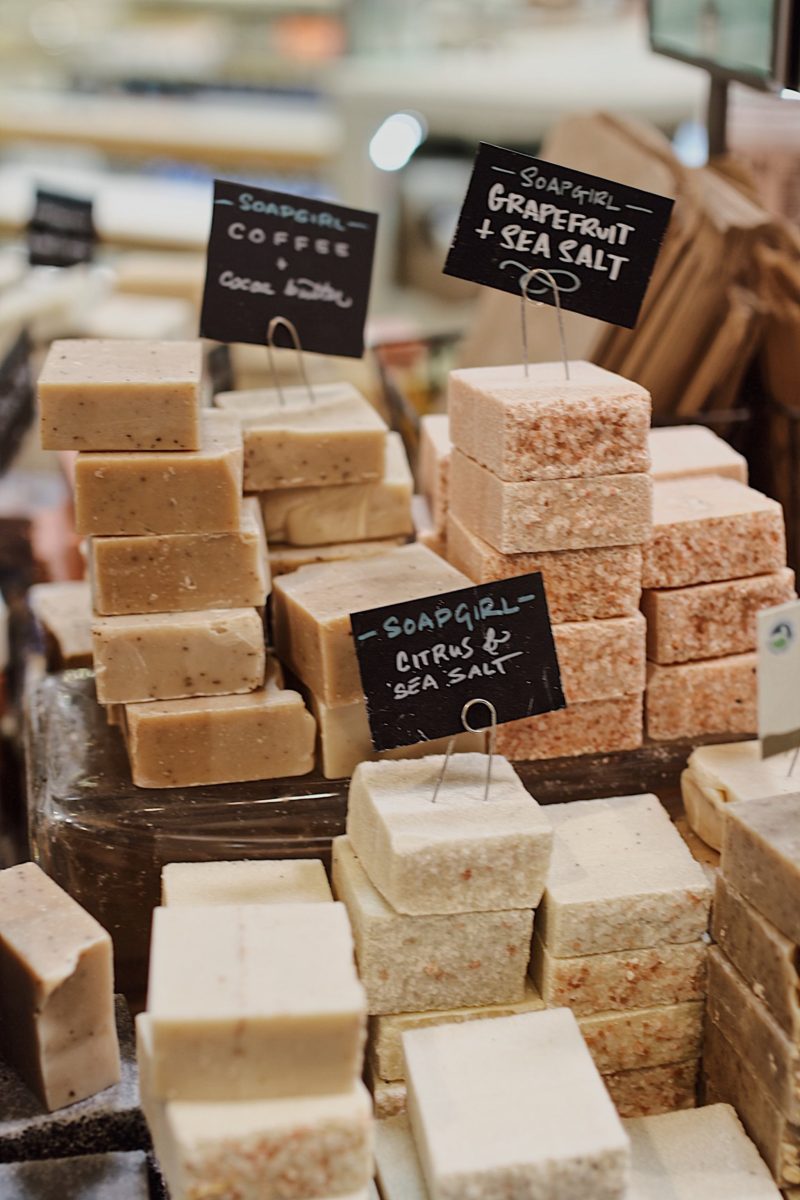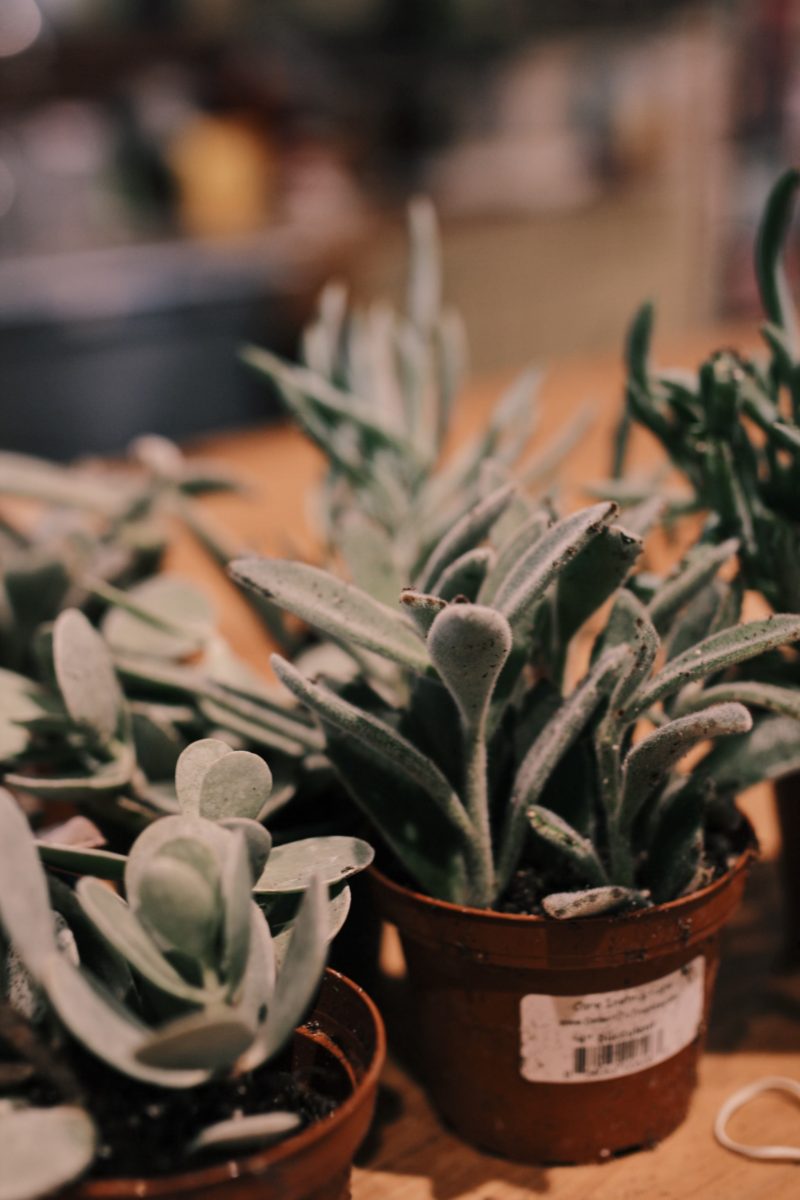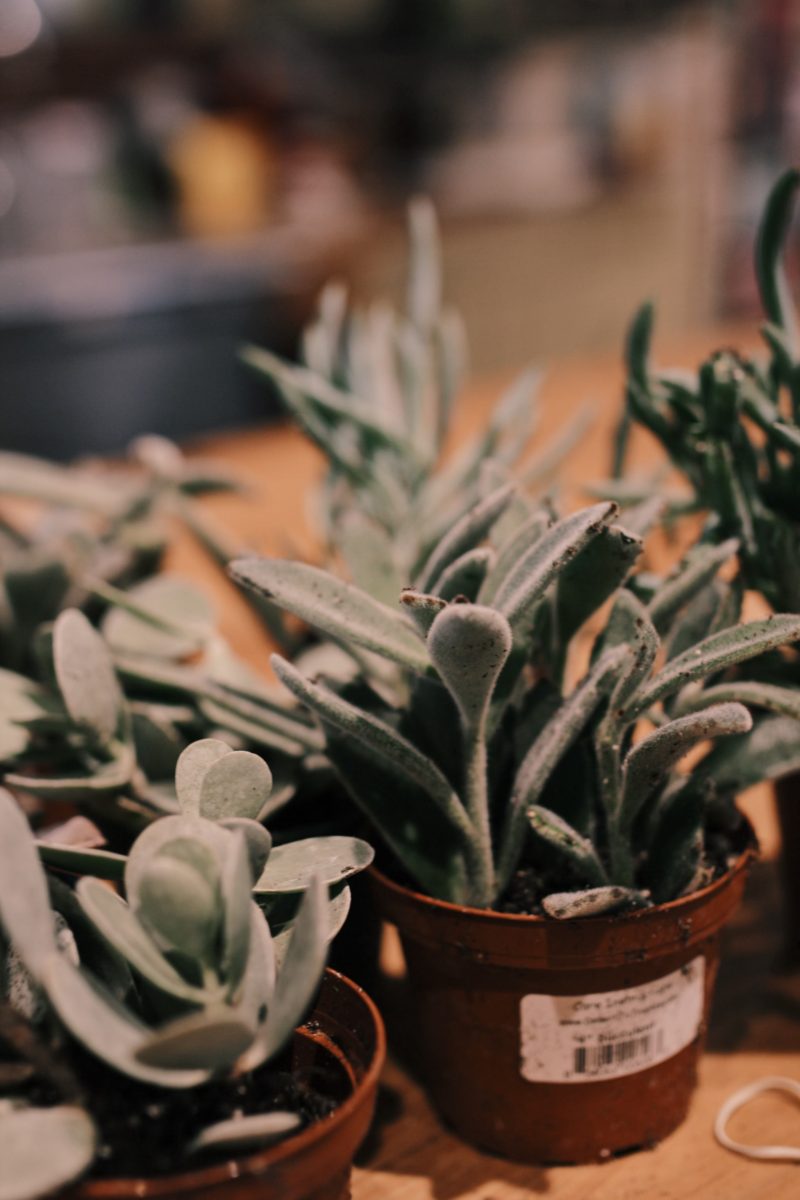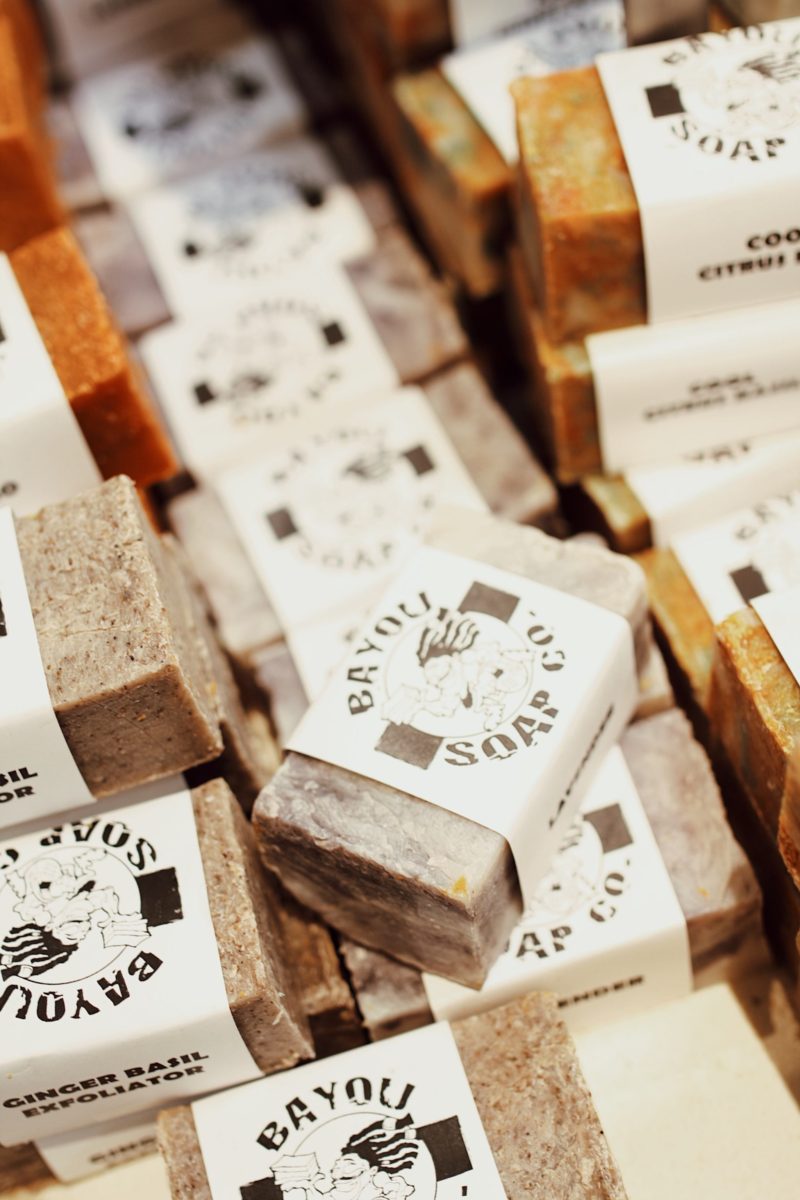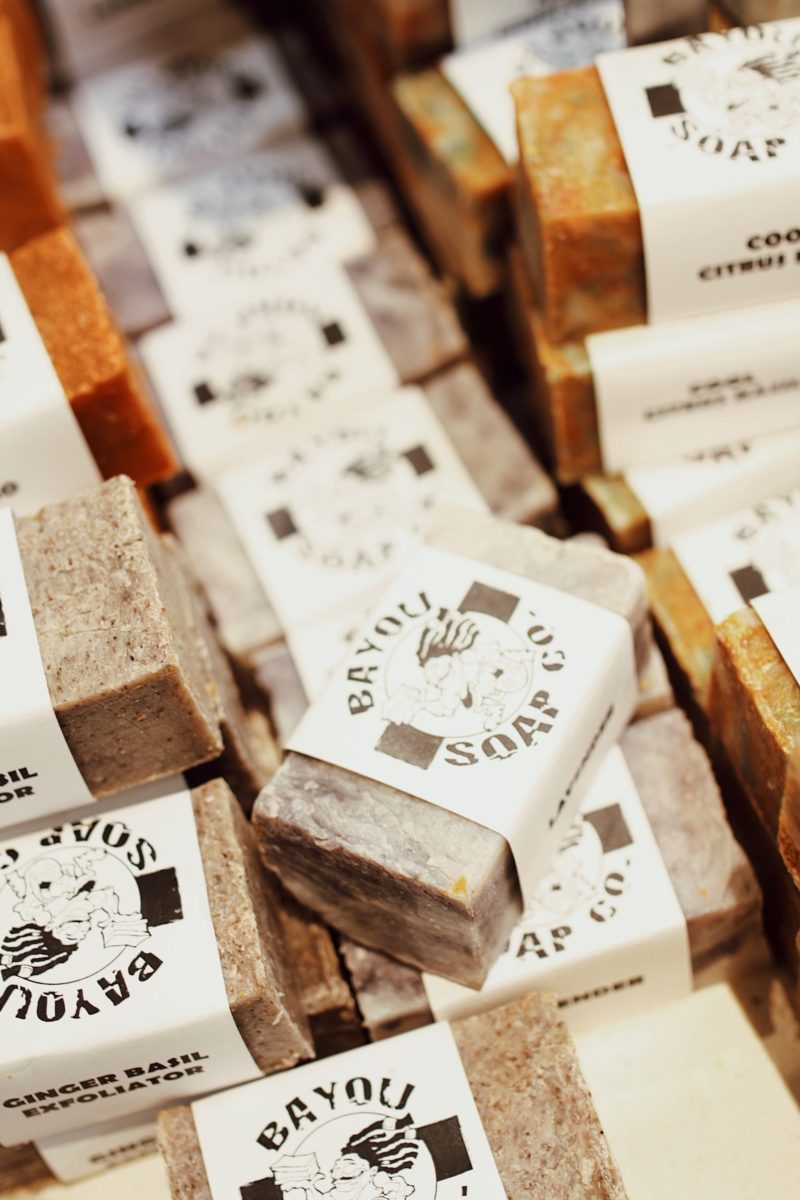 ---
---
shop the post
---
---