Hey my friends. Hope that you are having a wonderful week. I don't know about you, but I have been so busy which means that I need to have a quick morning routine when it comes to getting ready for the day. For my hair, I just need lots of dry shampoo and my wand. And, it is no secret that I am a huge fan of makeup and getting dolled up. So, as far as face routine goes, I like to keep it simple and only use about 6 products. Although, I needed a little help with the eyeshadow part, and the new and exclusive Too Faced shadow palette had me in mind!!
I partnered with Sephora in JcPenney to share my 5 minute Peachy Eye using the Too Faced Just Peachy eye shadow palette along with their Better than Sex Mascara and Shadow Insurance Eye Primer.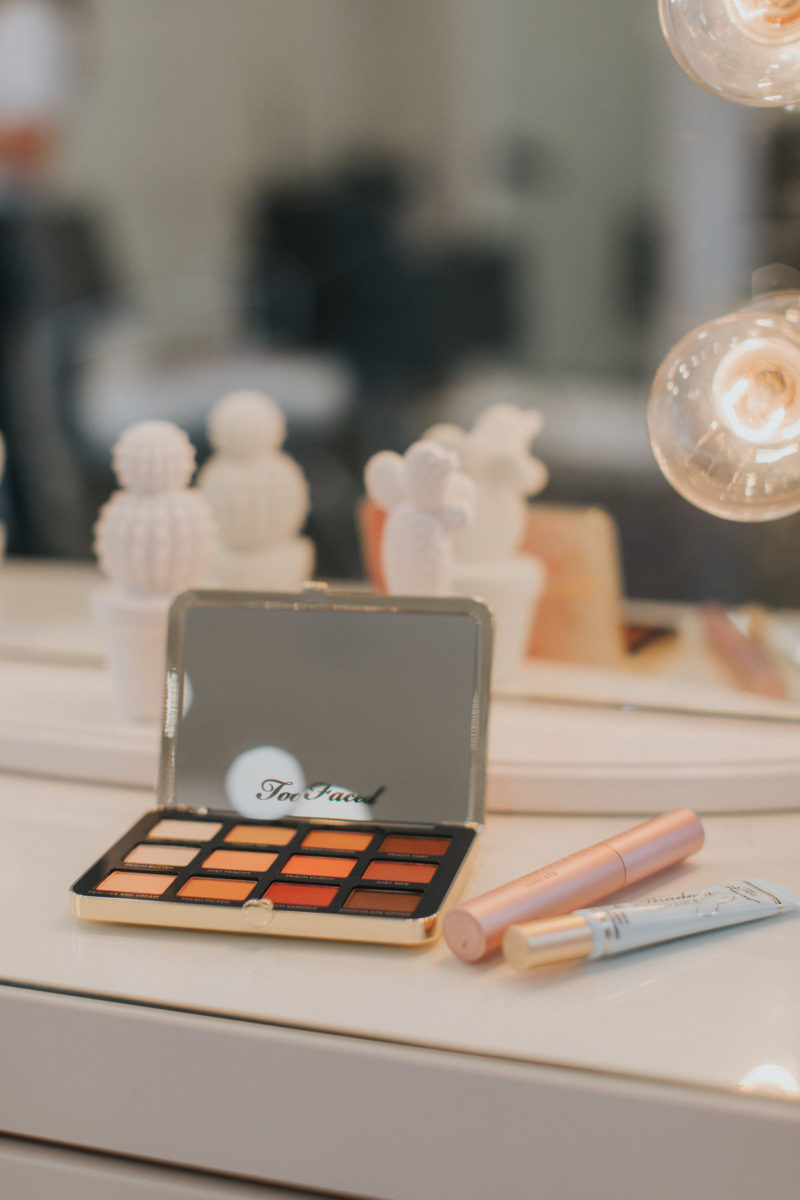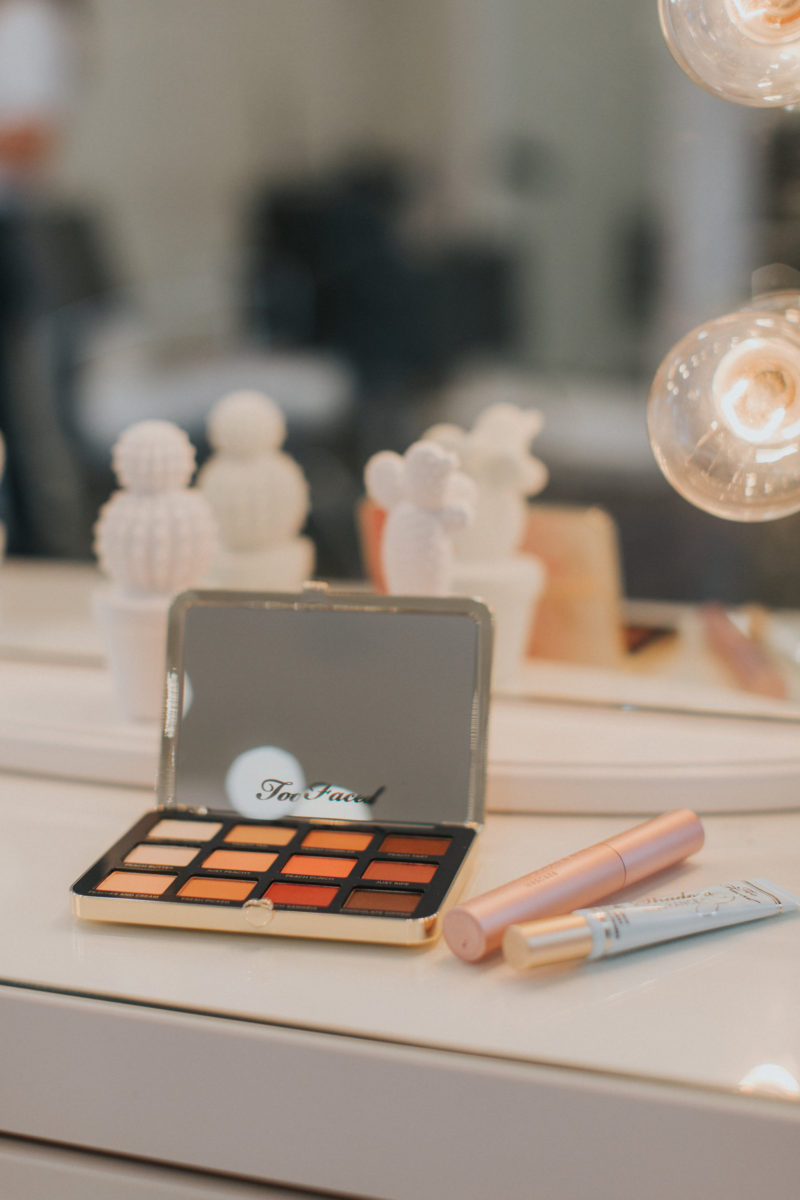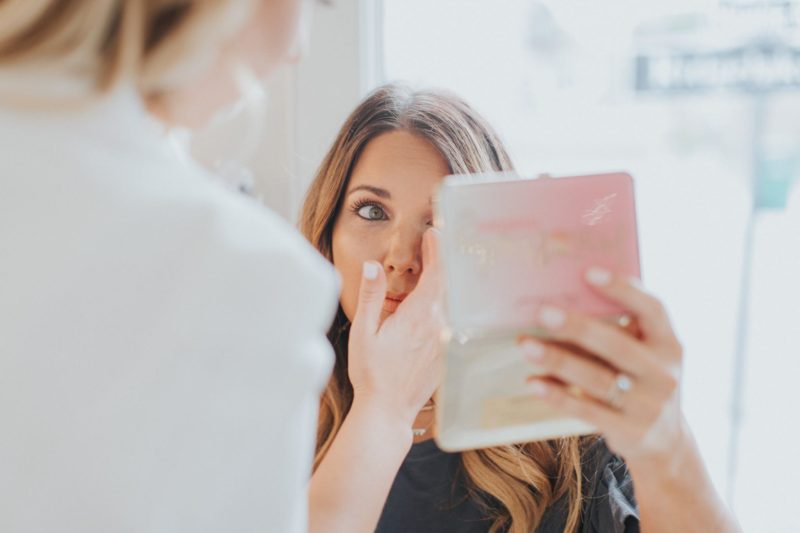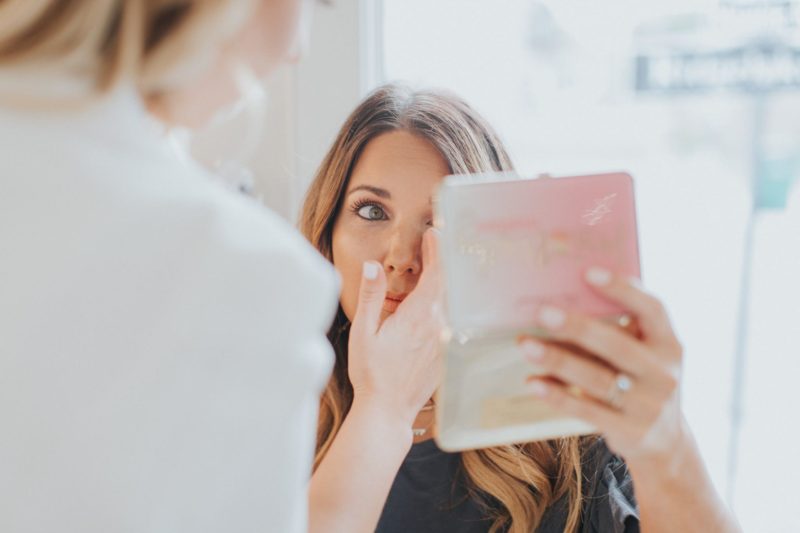 Y'all, this palette is gorgeous! The colors are perfect for the fall. I had my friend, Ashley, help me figure out what colors from the palette would pair well with my skin tone. So, here is my 5 minute peachy eye.
Step 1
Too Faced Shadow Insurance eye primer was applied on both lids.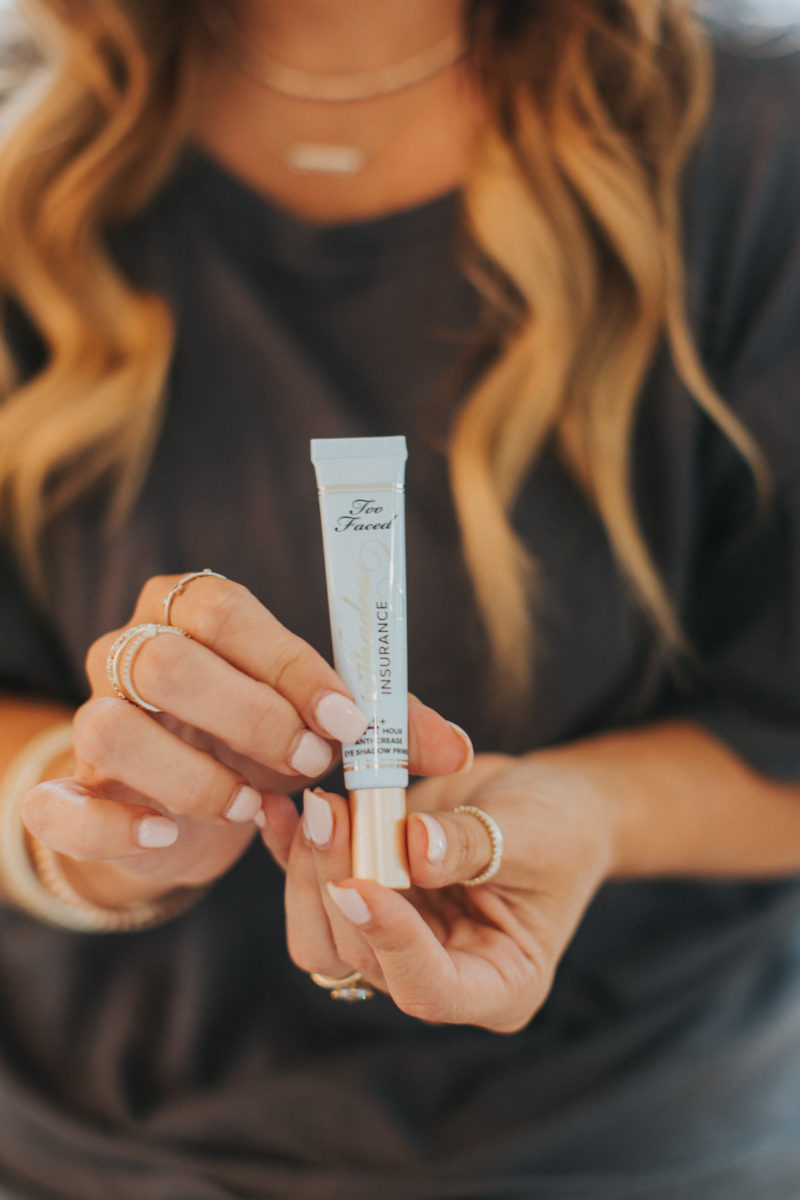 Step 2
In the eyelid crease, the first color that we went with was Fresh Picked.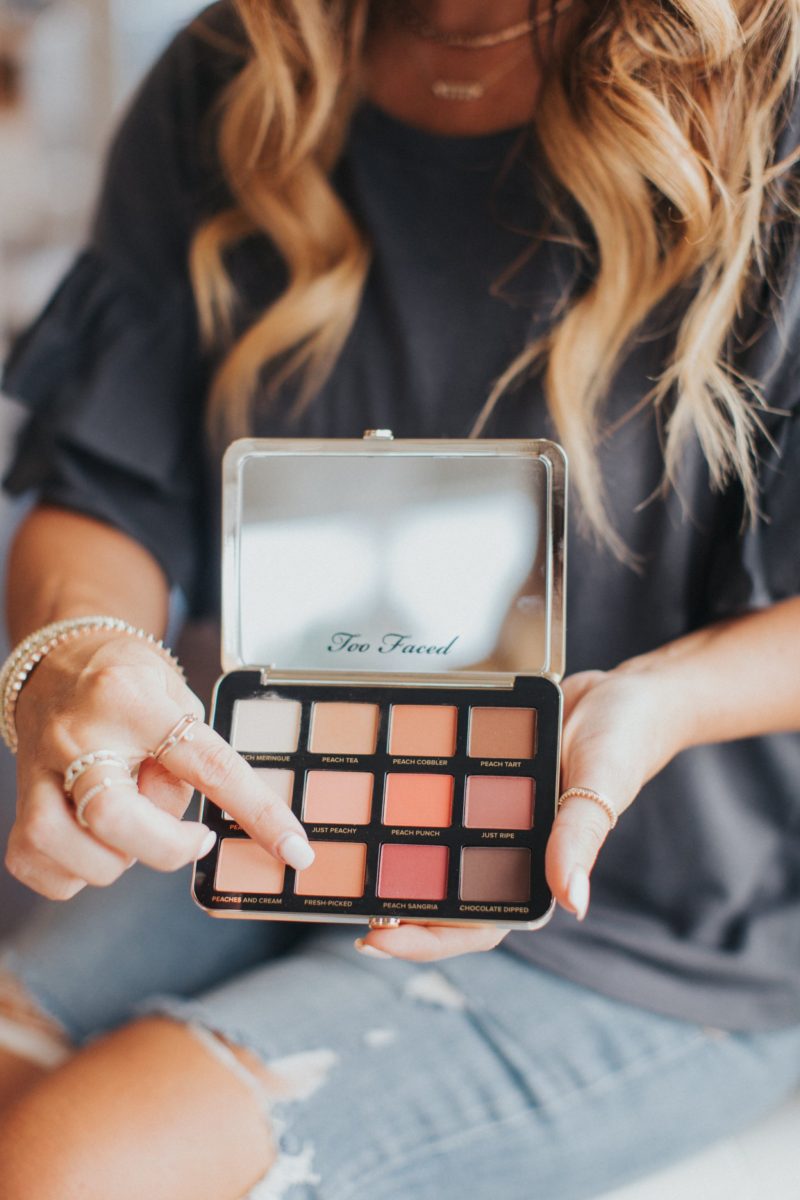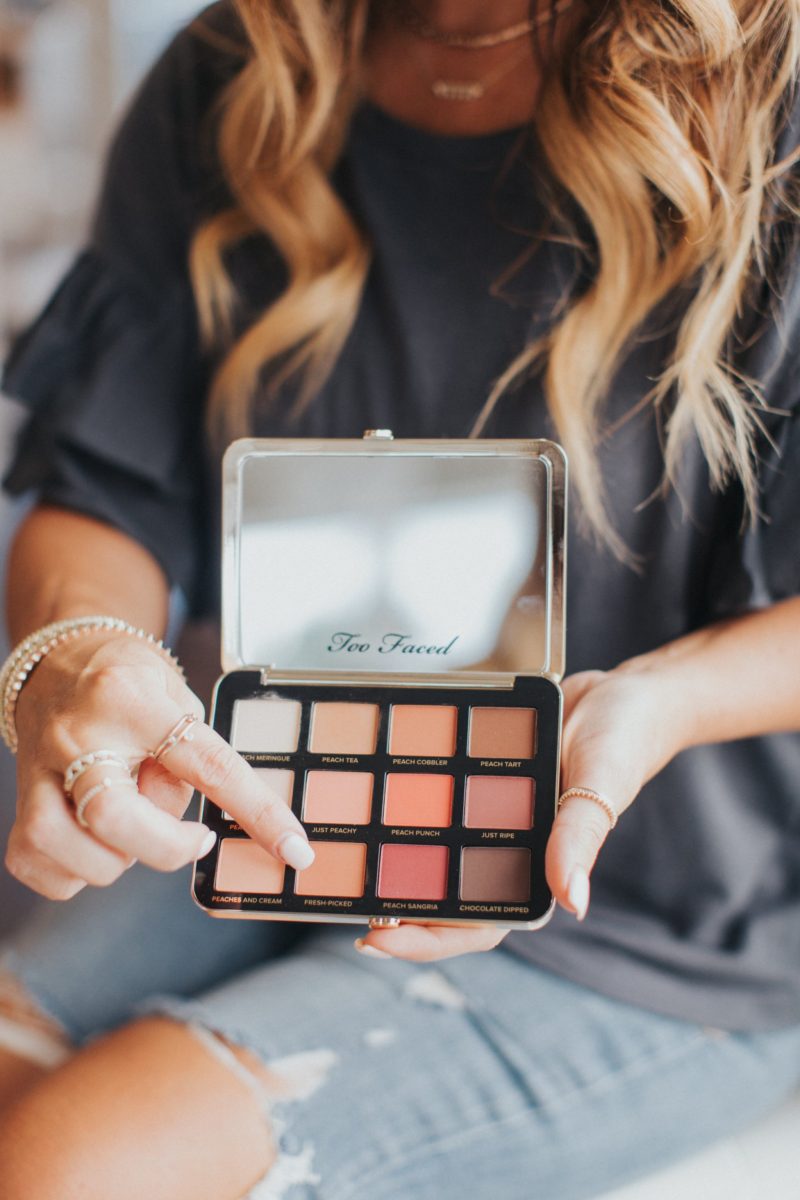 Step 3
The second color that was applied in the crease was Peach Tea.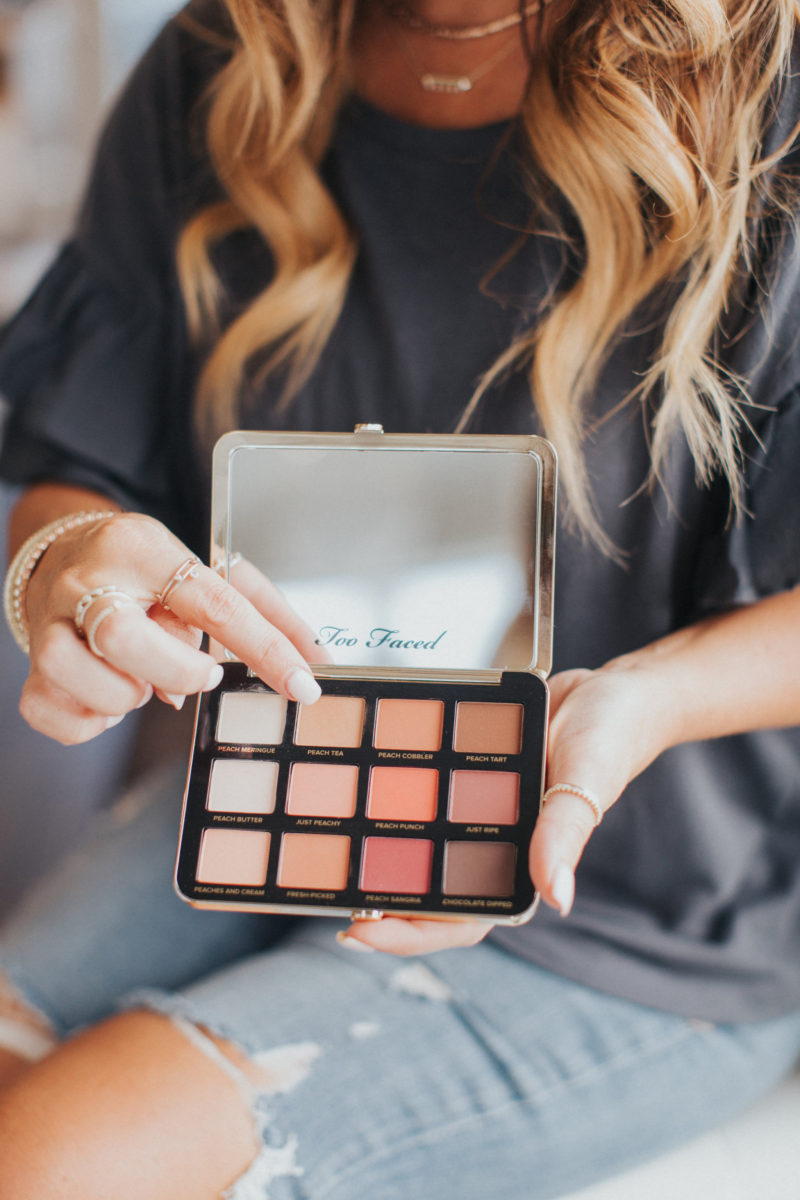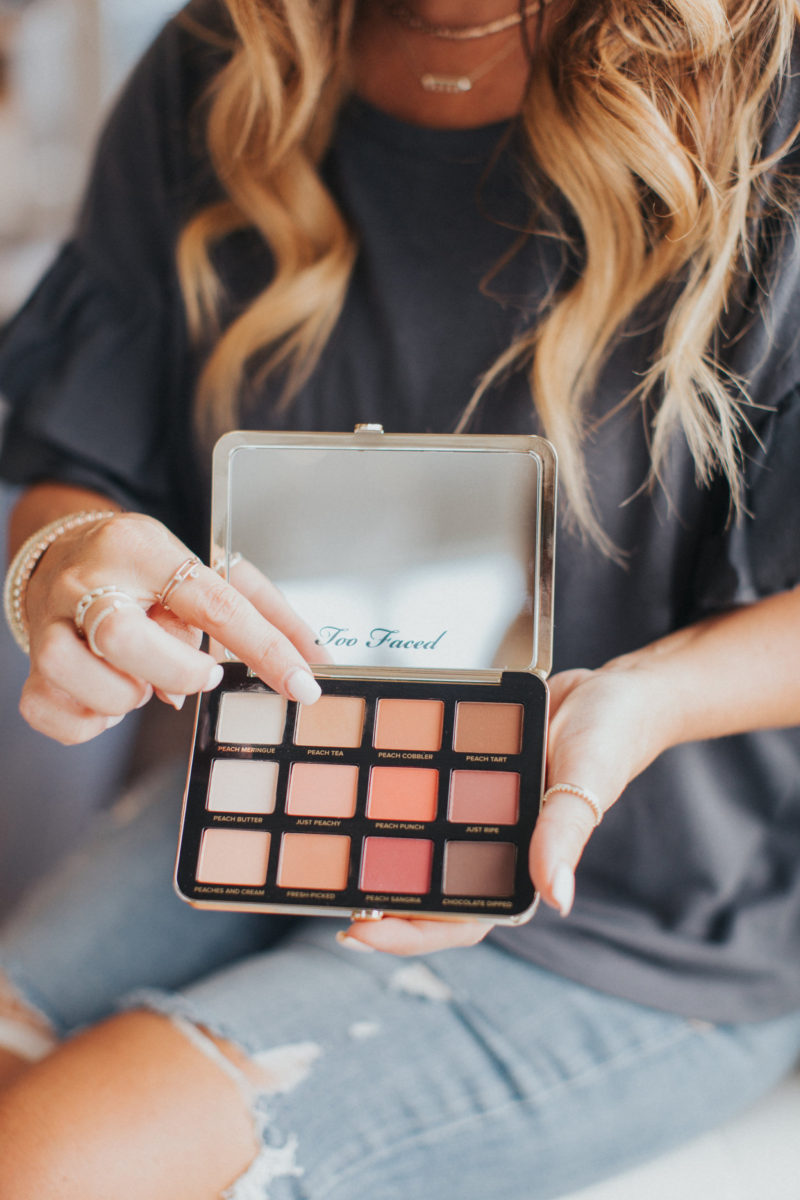 Step 4
On the rest of the lid, we went with Peach Meringue.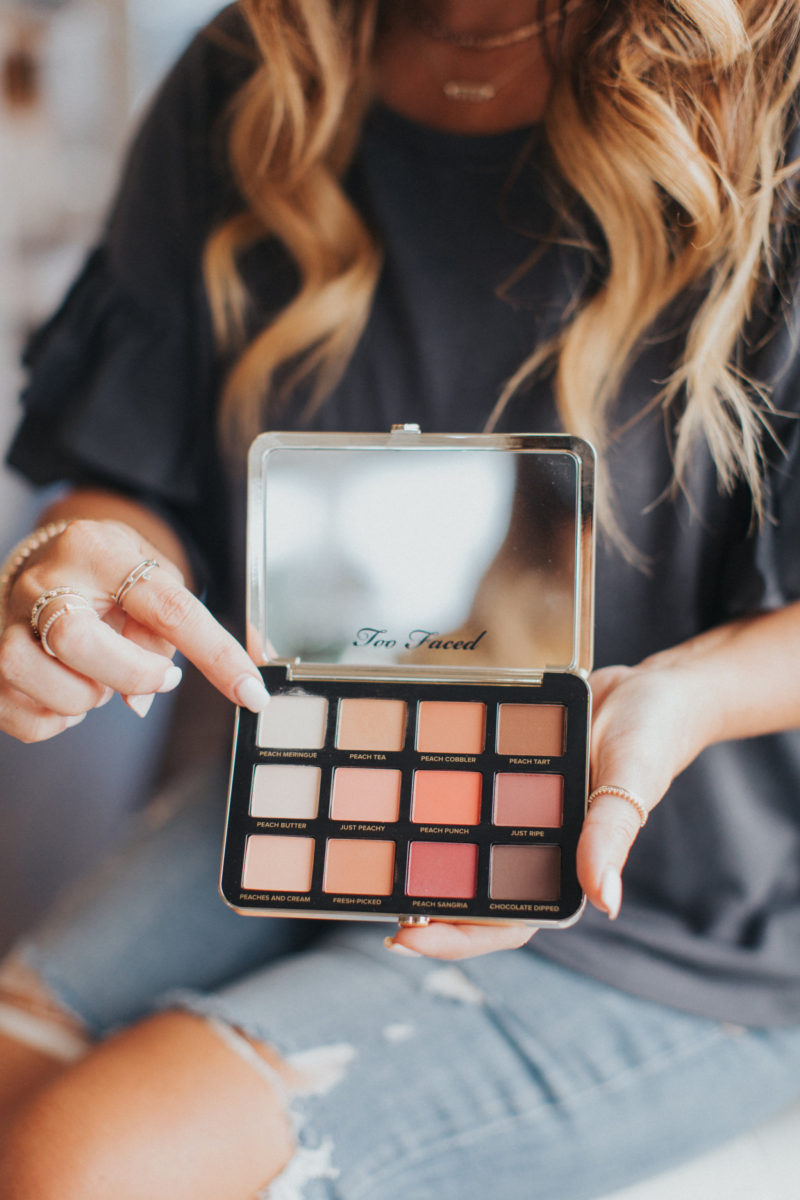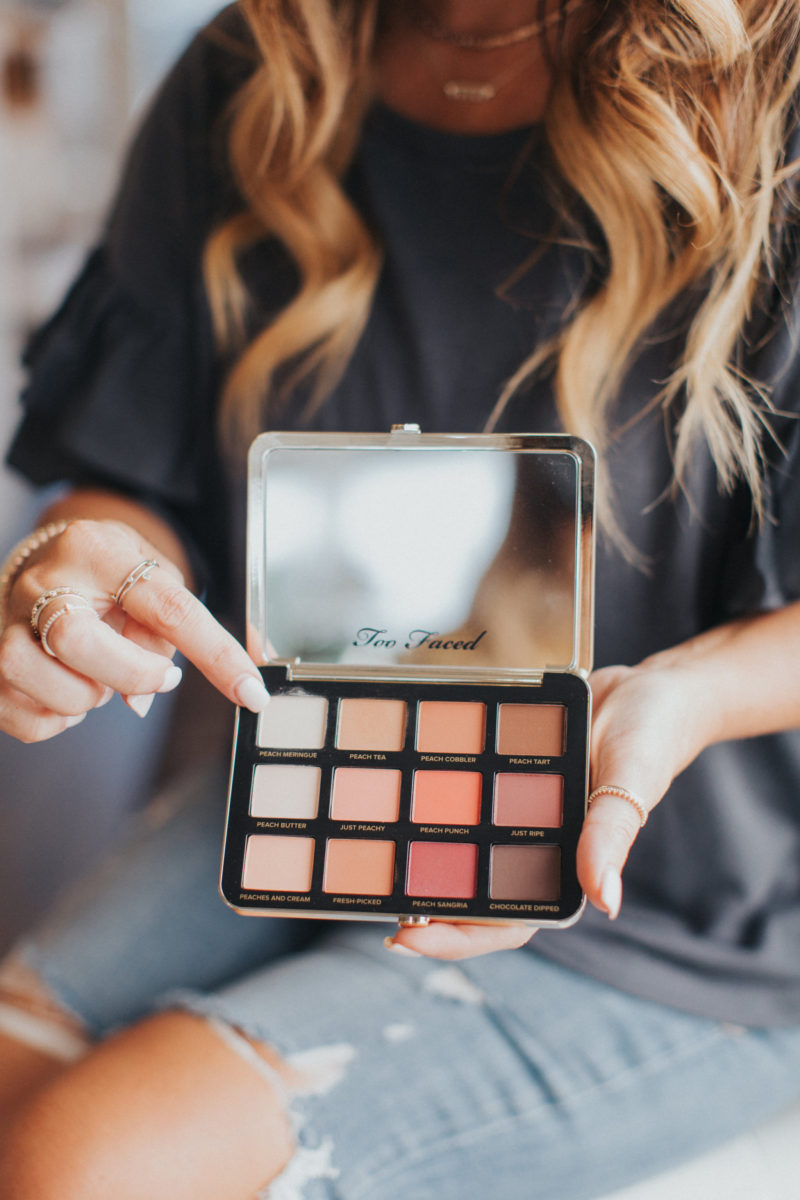 Step 5
Lastly, the Better than Sex mascara was the icing on the cake.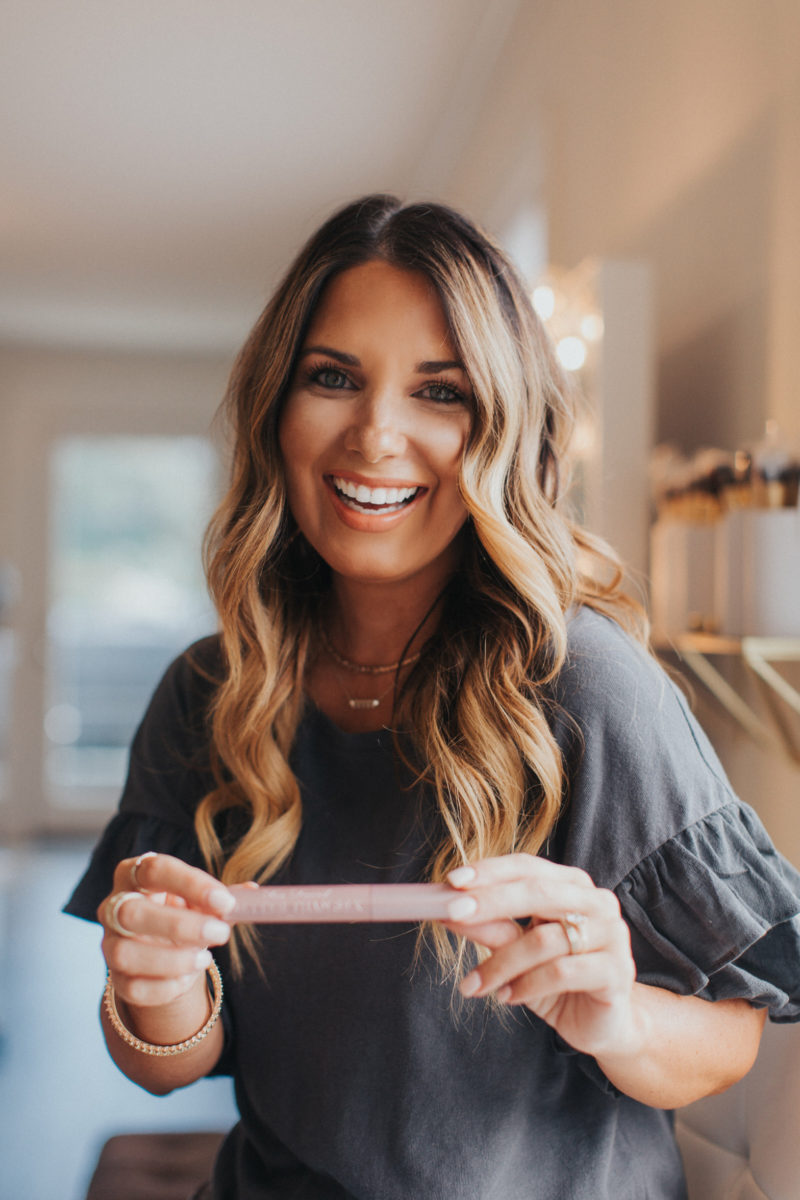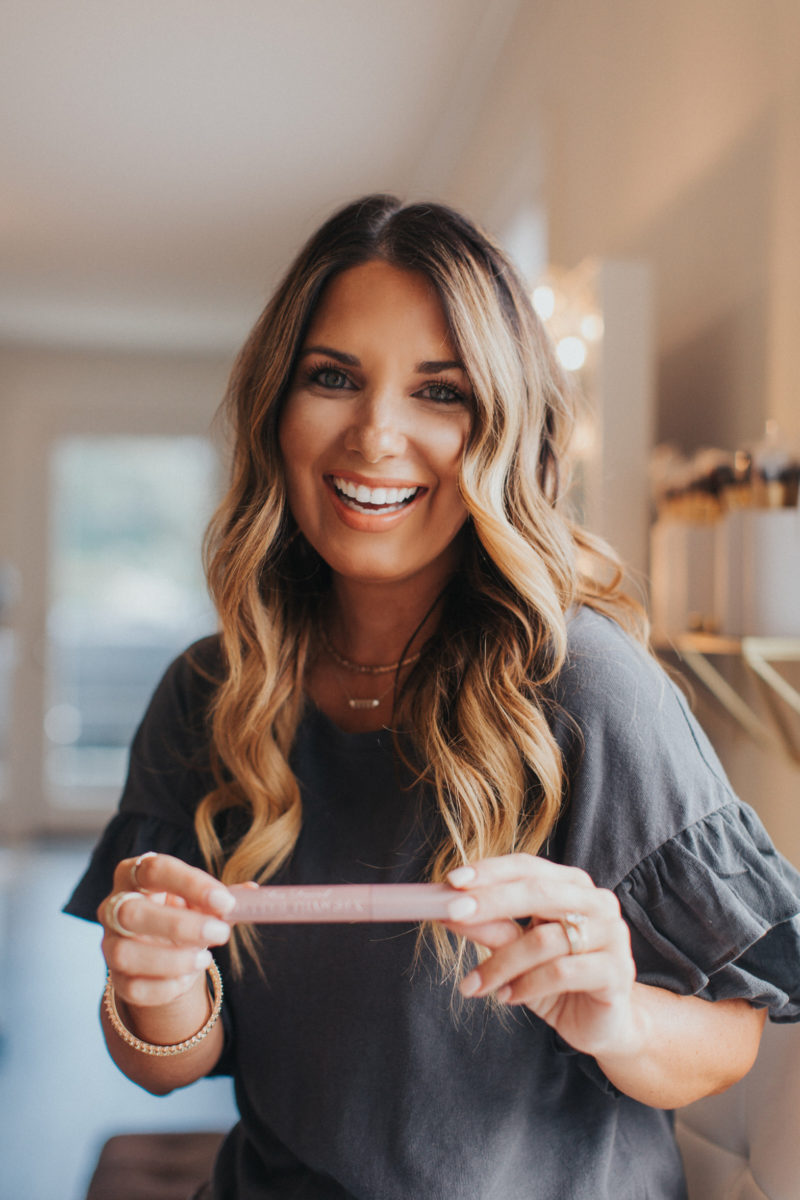 You can shop the Too Faced Peaches & Cream collection exclusively at Sephora and Sephora inside JcPenney.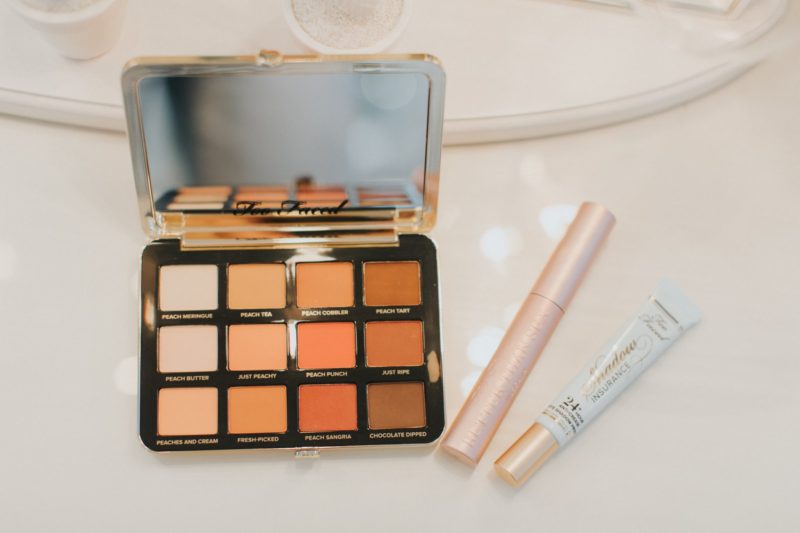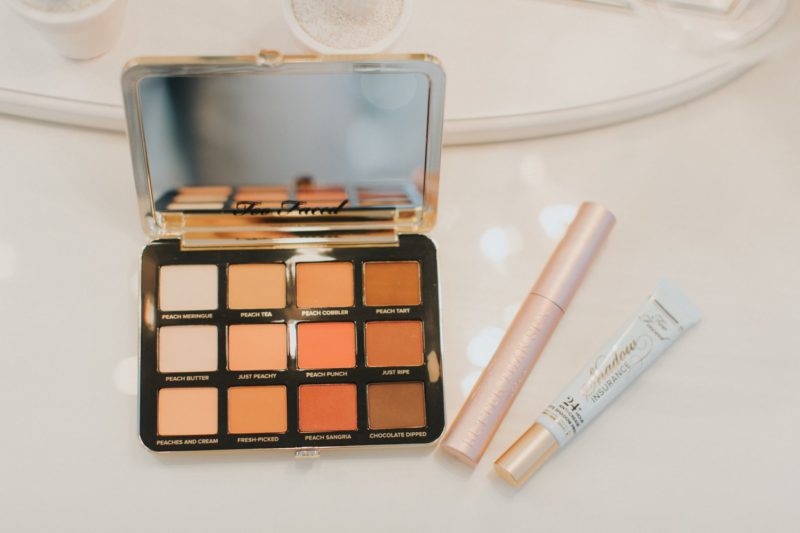 And, SURPRISE, I have a Too Faced Peaches & Cream giveaway on Instagram where you can win all three of these products. You can enter: HERE.
Thanks for stopping by my blog.
Thanks to Sephora and Sephora in JcPenney, brands that I love,  for sponsoring today's post.  As always, all opinions and thoughts are my own.