FINALLY!!!! I'm sharing all of the juicy details about our anniversary trip to Nashville!!! I'm already itching to go back for round two!! The food in other parts of America (and the world) usually don't come close to the goodness that we have in Louisiana. Well, Nashville comes pretty close. We are foodies so we rarely will visit again if the food isn't up to par.
.
So, let me start off with our accommodations. I had my eyes set on staying at 506 Lofts. And, when we were able to book it, I was squealing on the inside with excitement. It is only blocks away from Broadway and from other cool spots like the rooftop bar at the Noelle. We stayed in Loft 202. And, it was drool worthy. The bathroom was even so cute!!!
.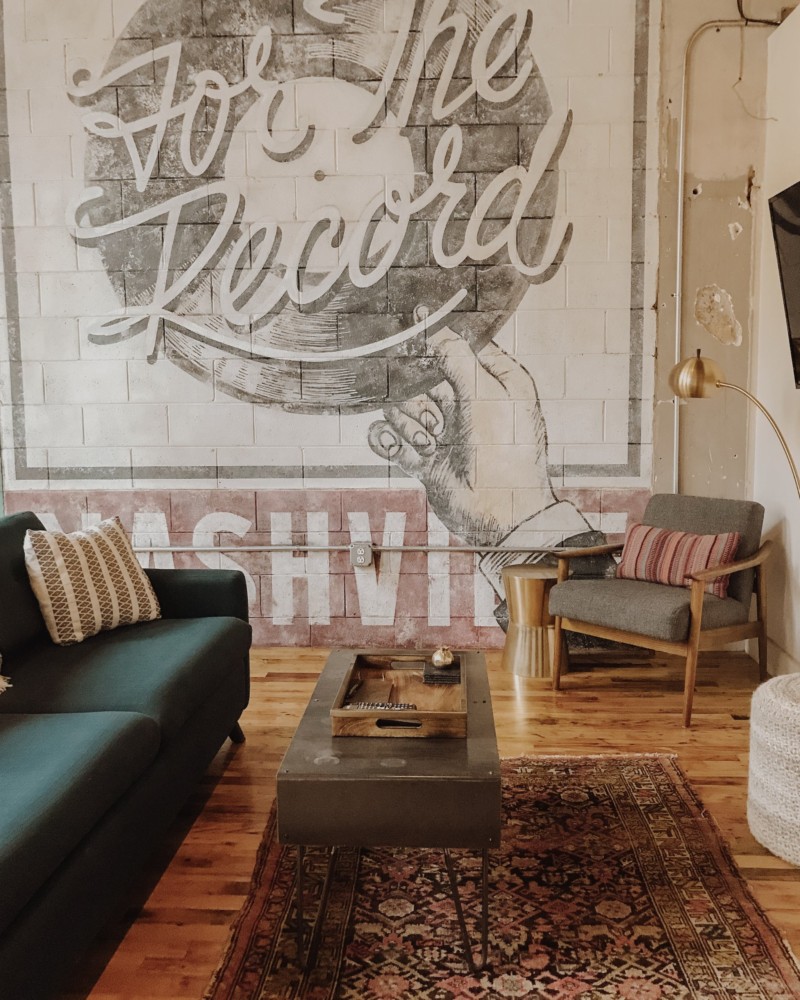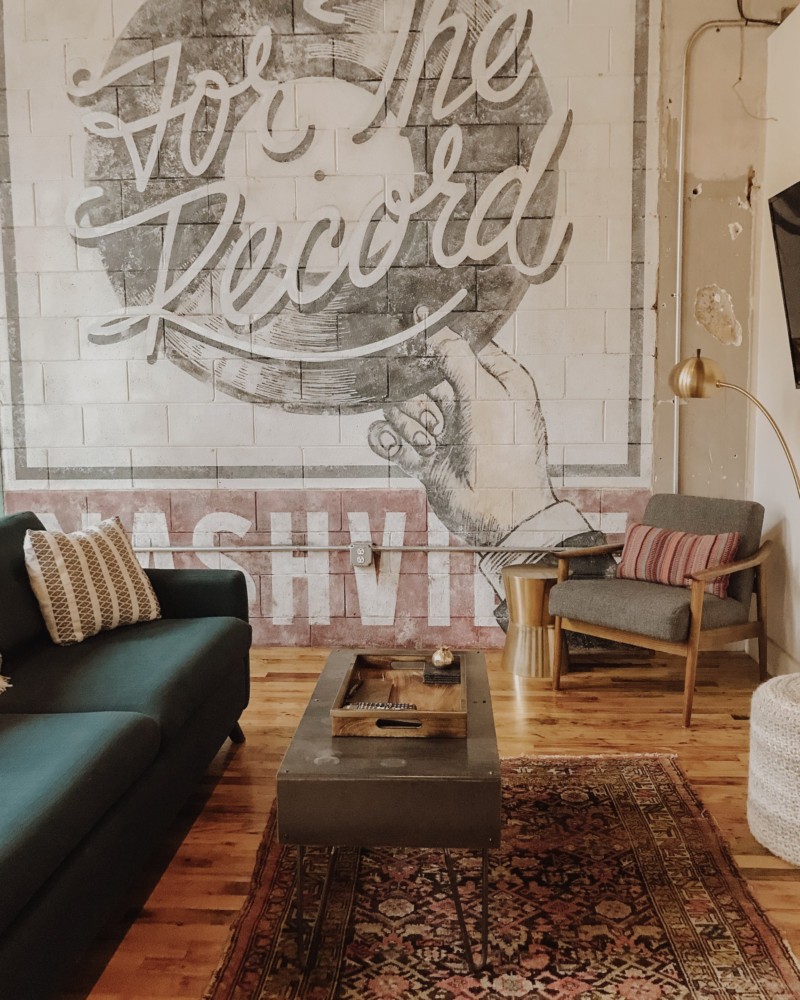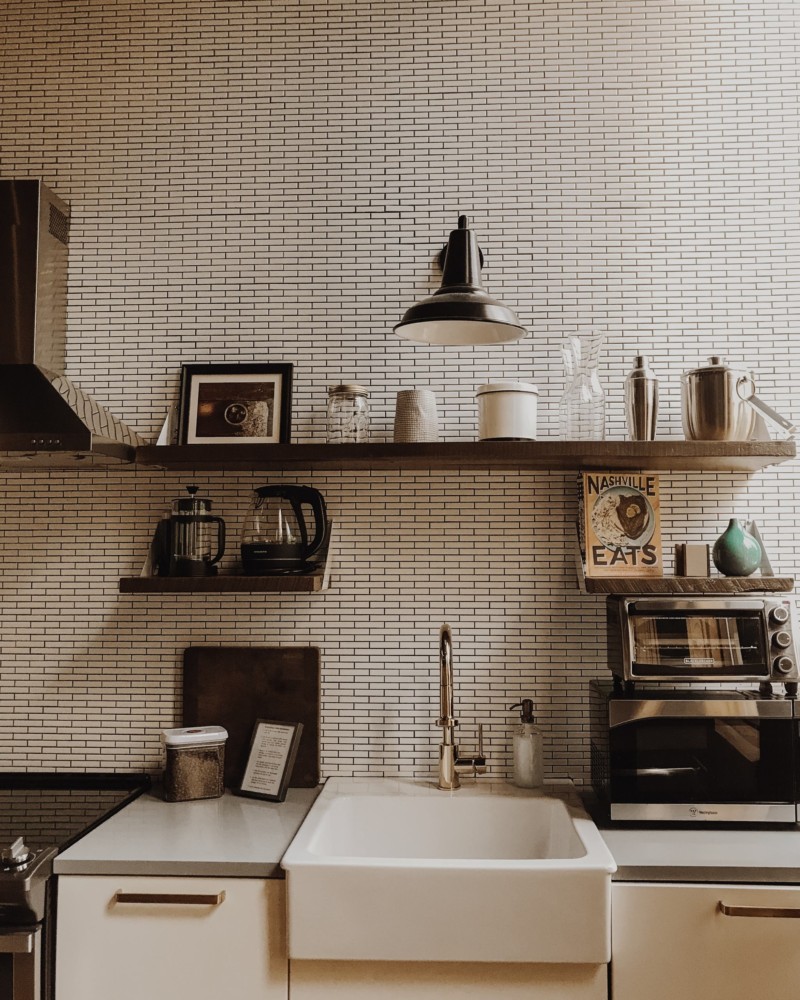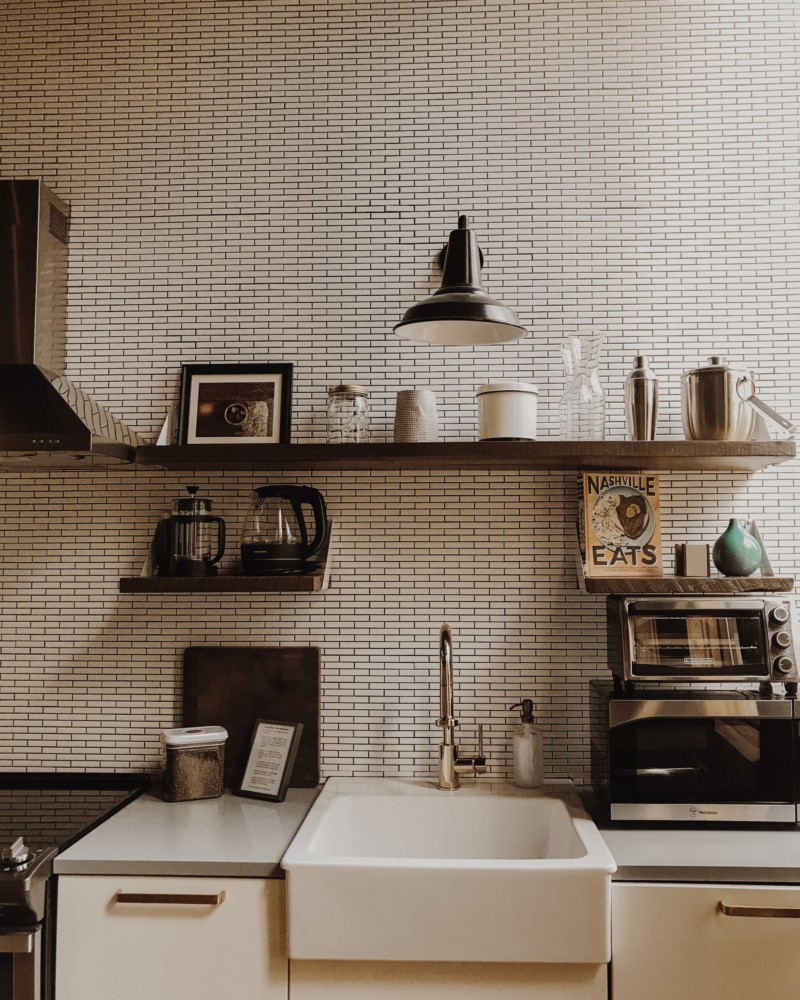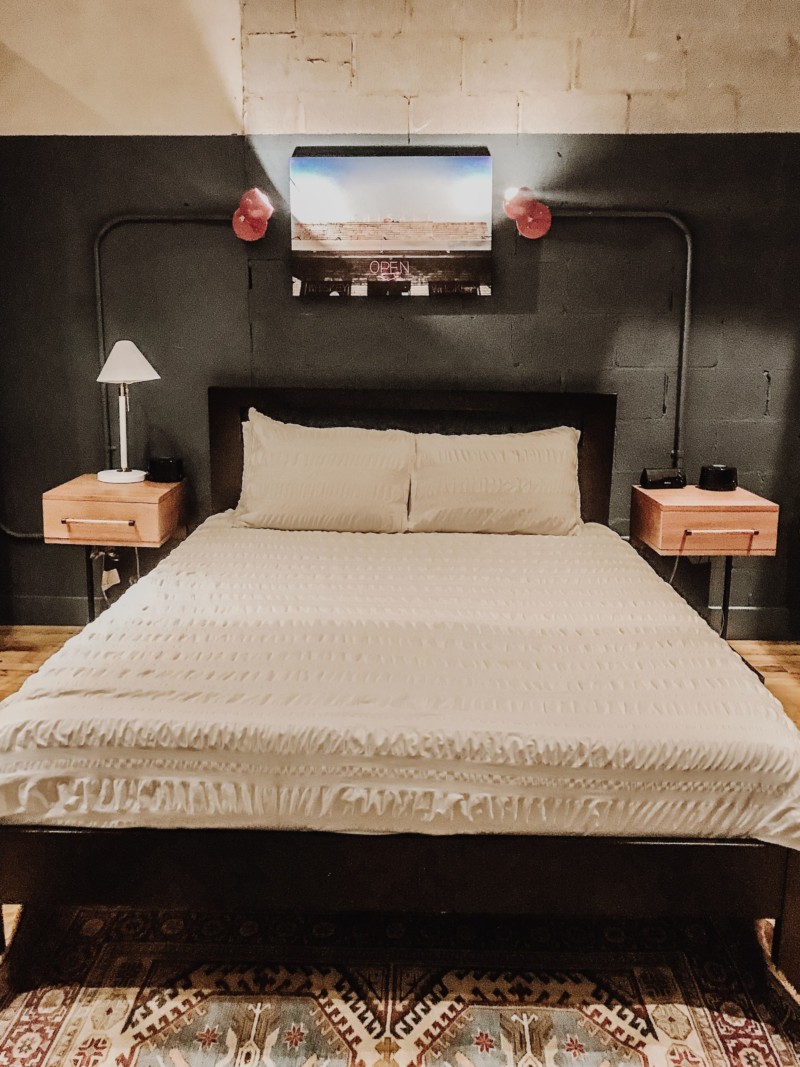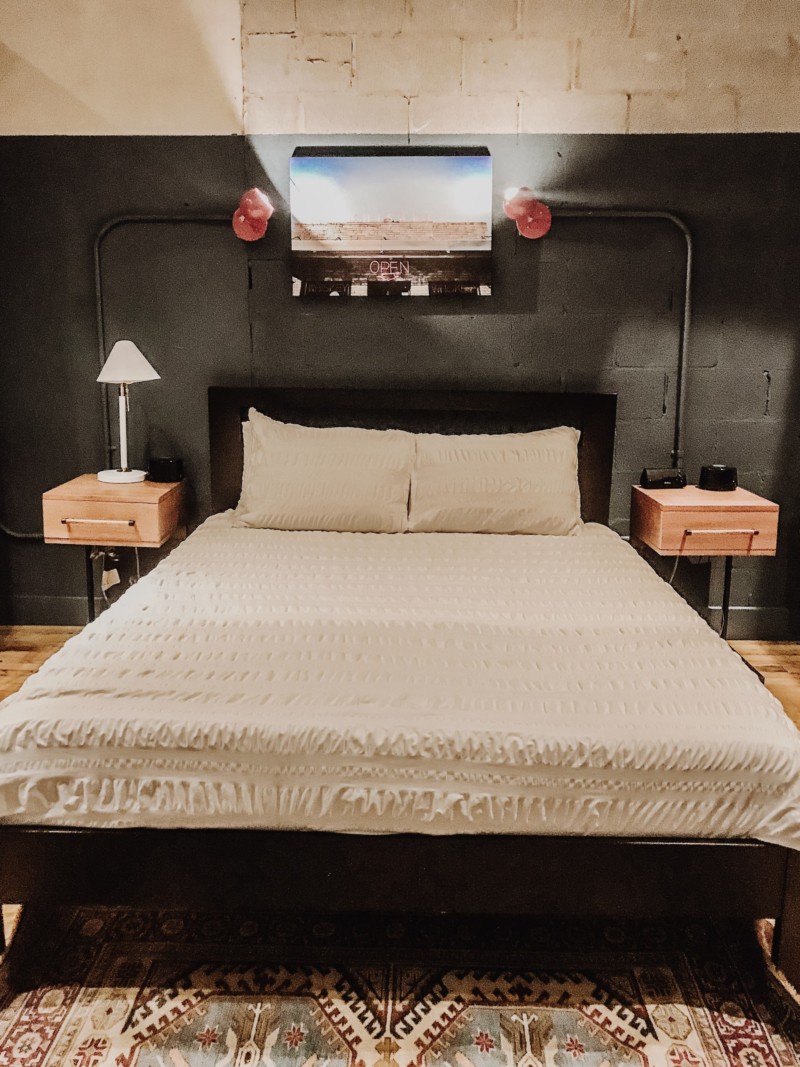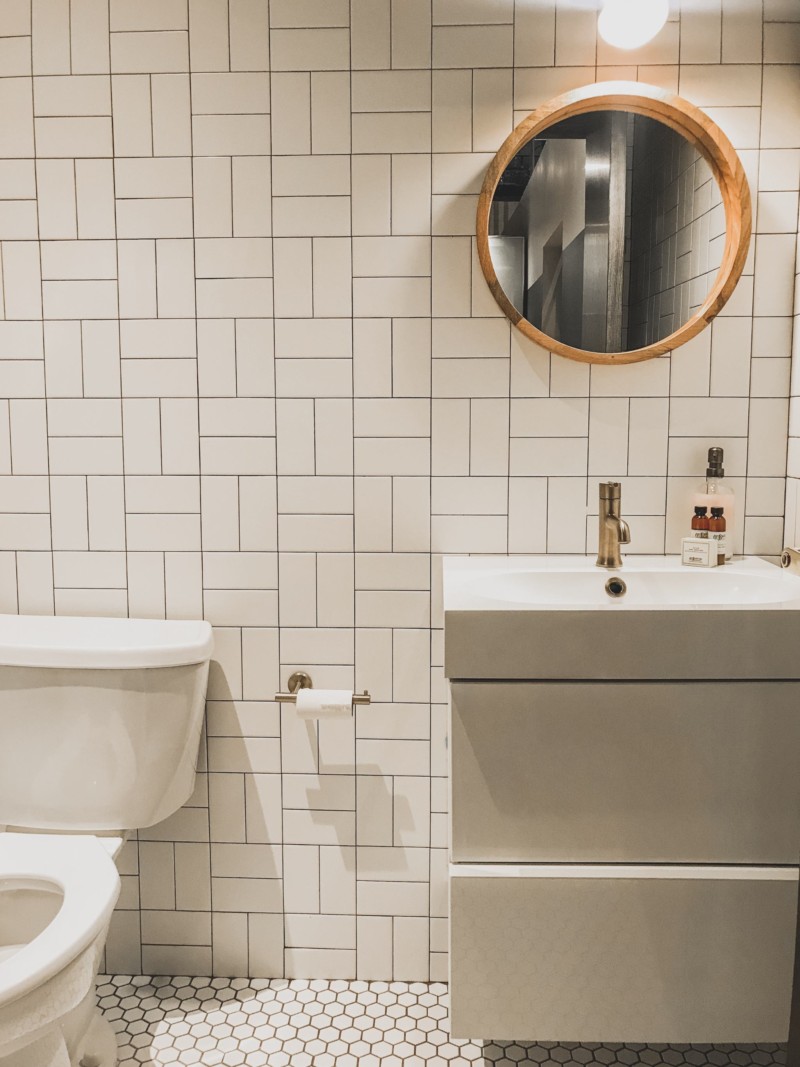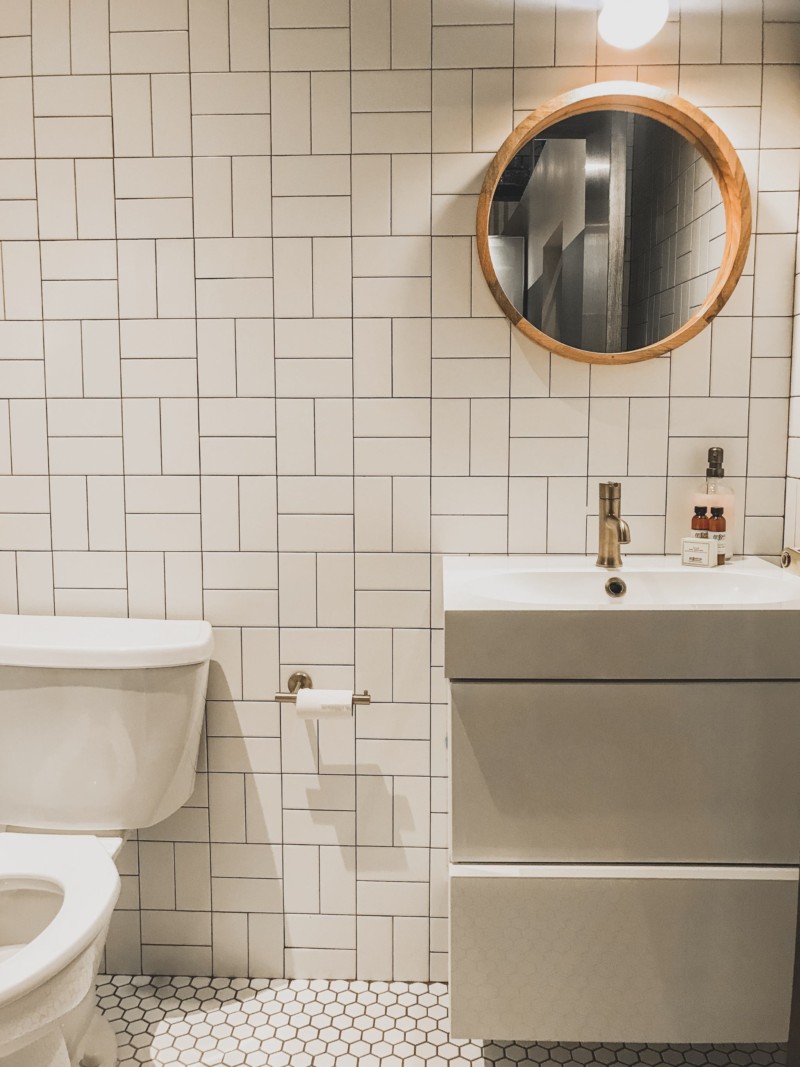 .
---
12 South
---
.
The first area that I wanted to visit was 12 South. Imogene and Willie and the Amelia's Flower Truck were top on the list. Make sure to check the schedule for the flower trucks. They go to different locations throughout the city. This location was my favorite. And, hello, Bartaco was right across the street, and it was our first meal in Nashville. It's one of my favorite places ever. We did mosey on over to The Flipside to see the cuteness and to taste test their loaded tater tots!! EEK, so good!!!! Check out the two pictures below that feature it's decor. We met the owners and loved the place even more after chatting about life and family with them. In this area, they have Draper James, other cute boutiques, and two Nashville murals that we had to take pictures by.
.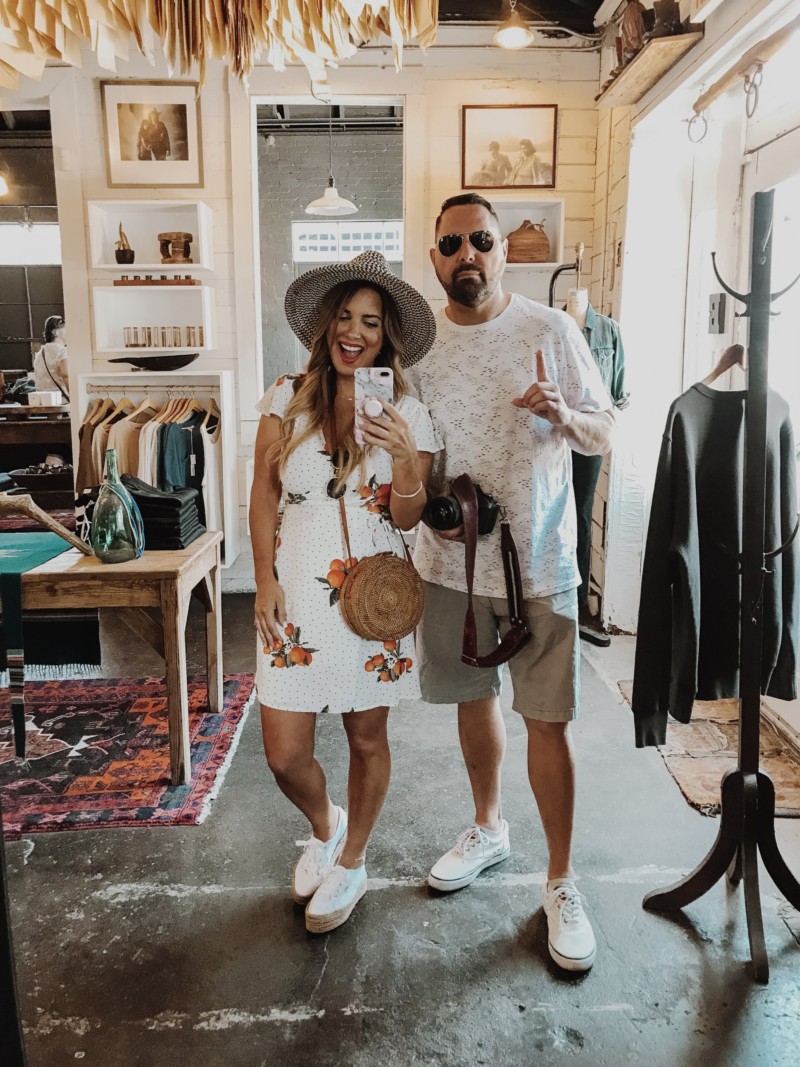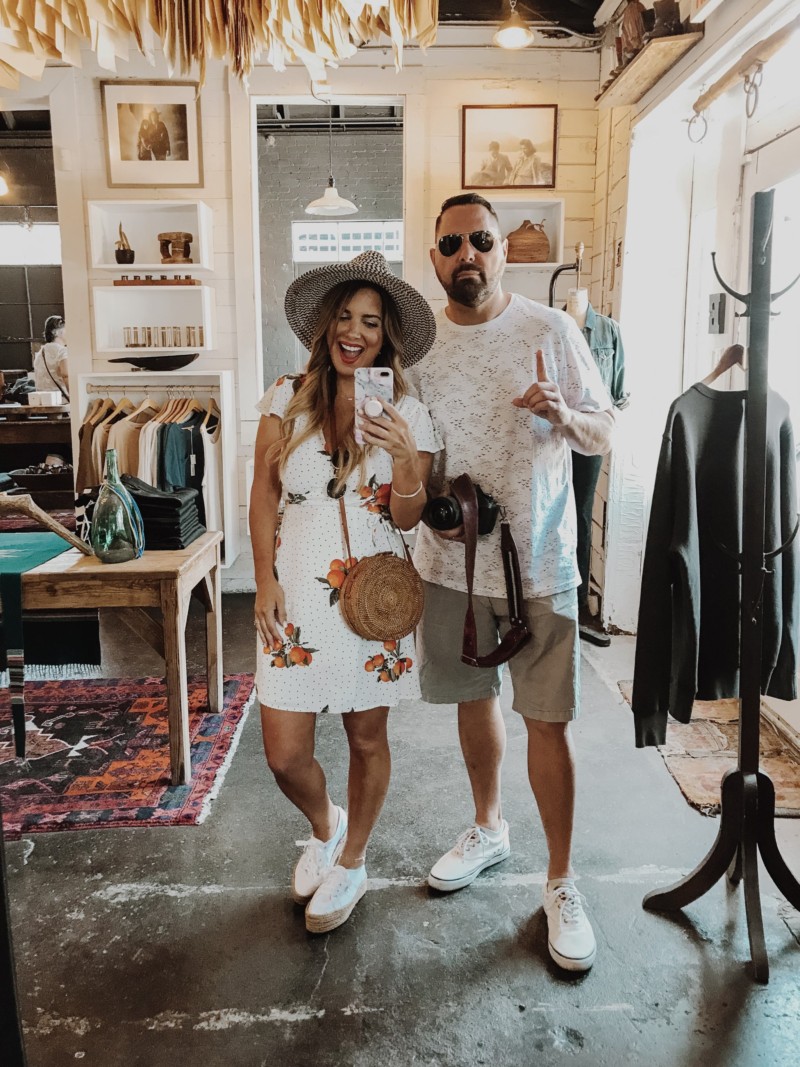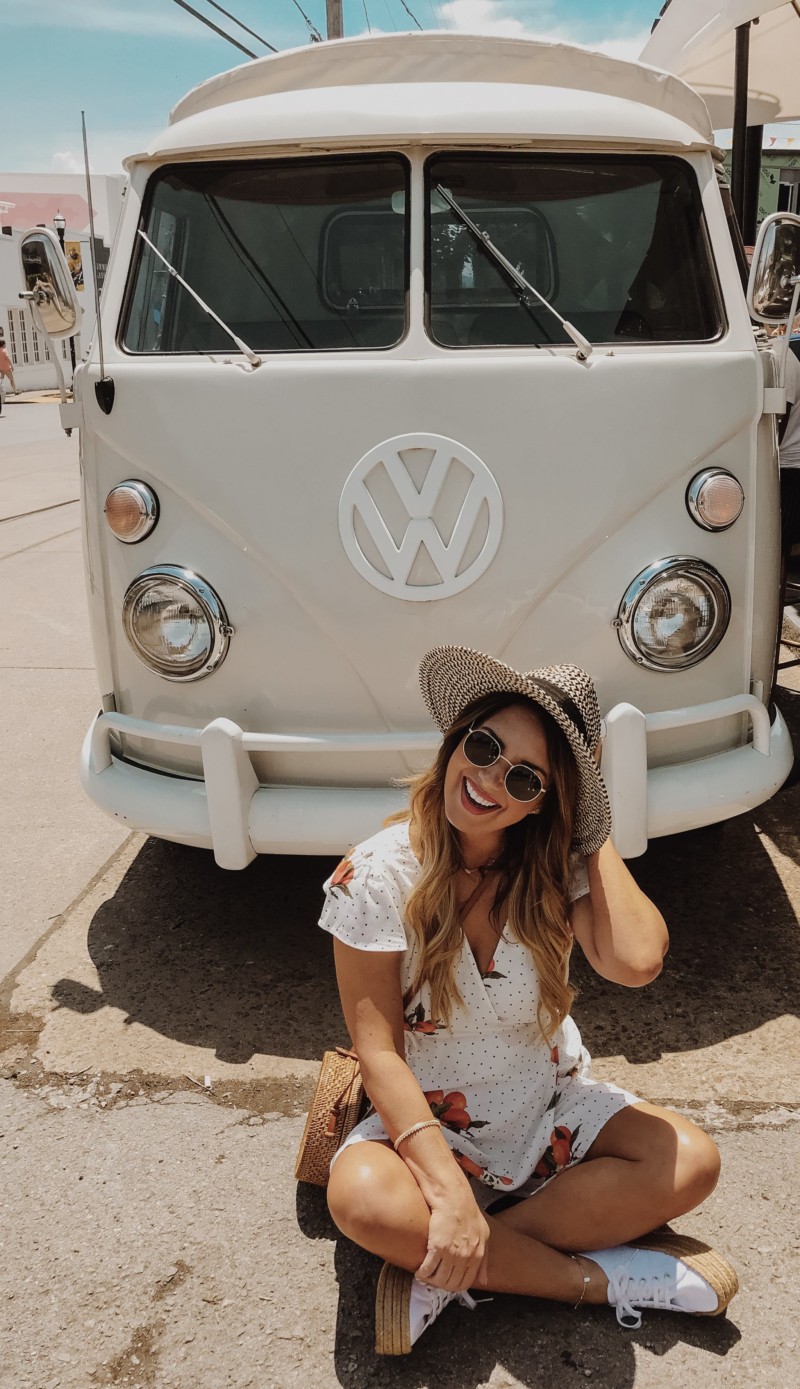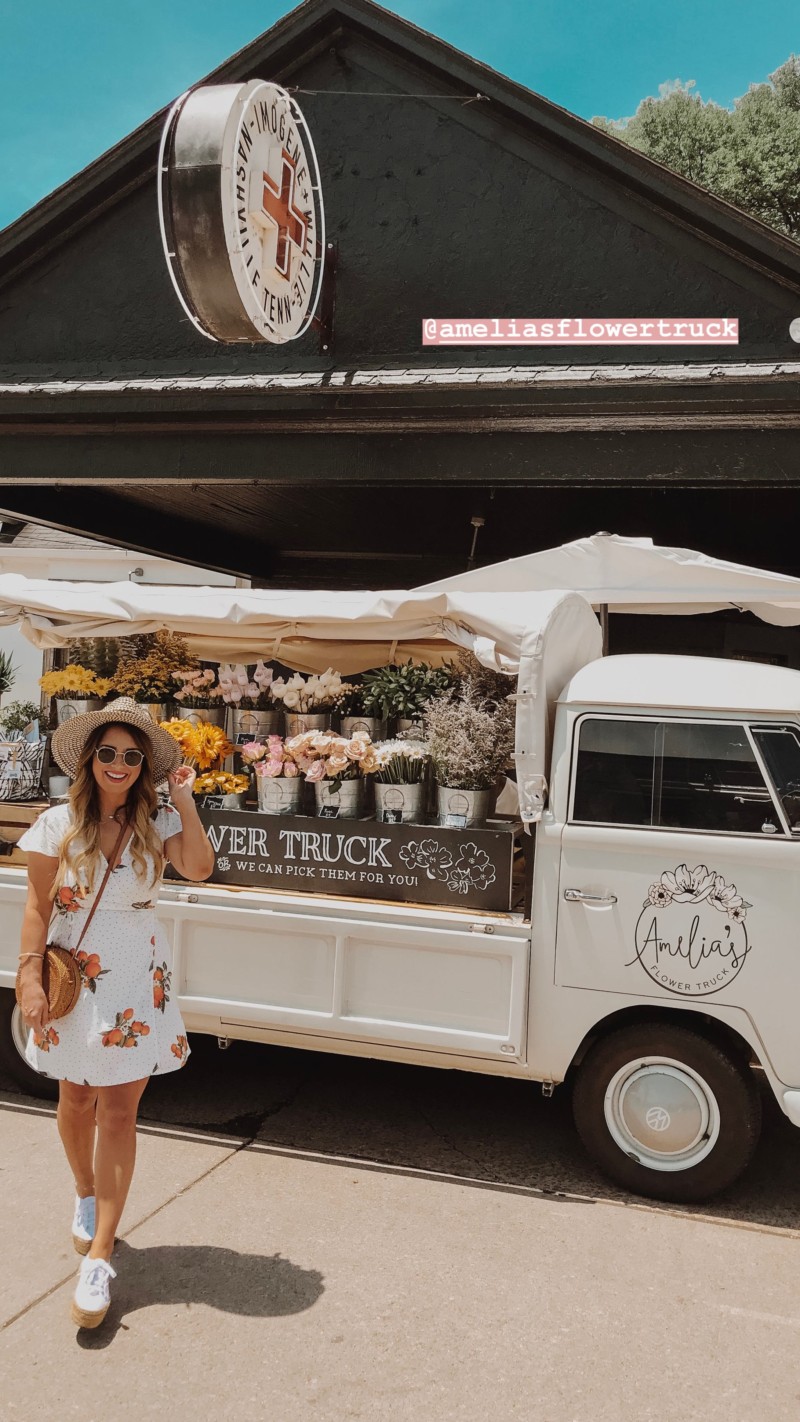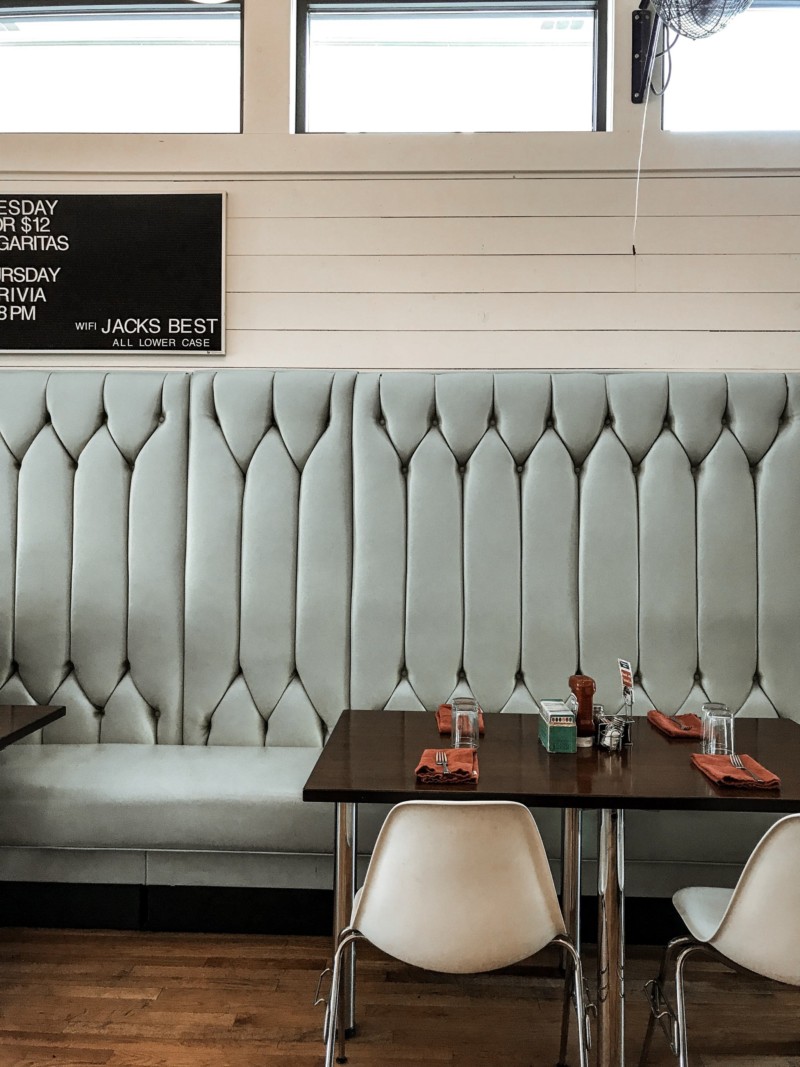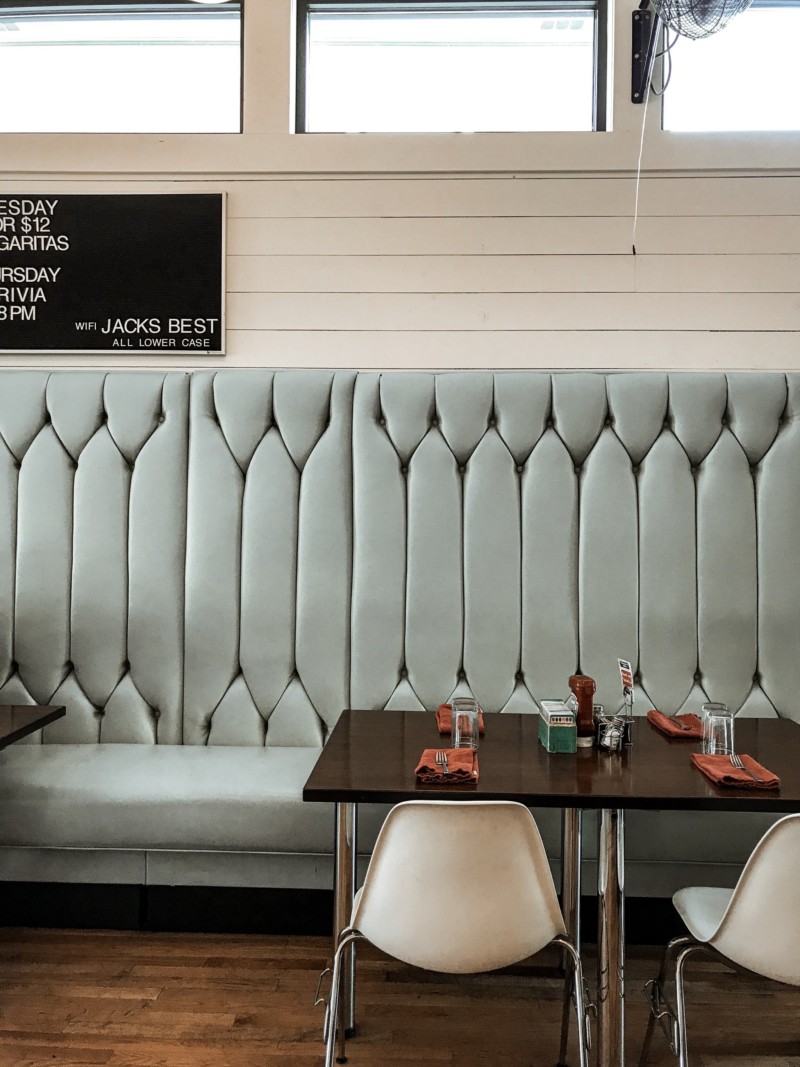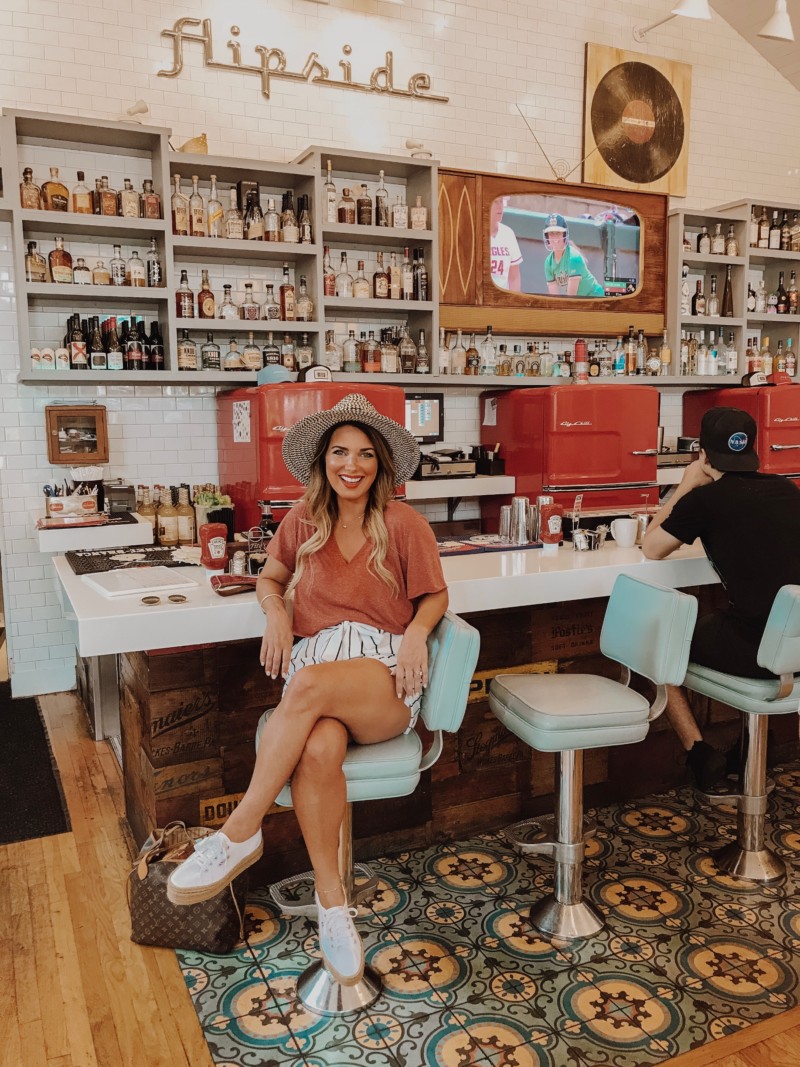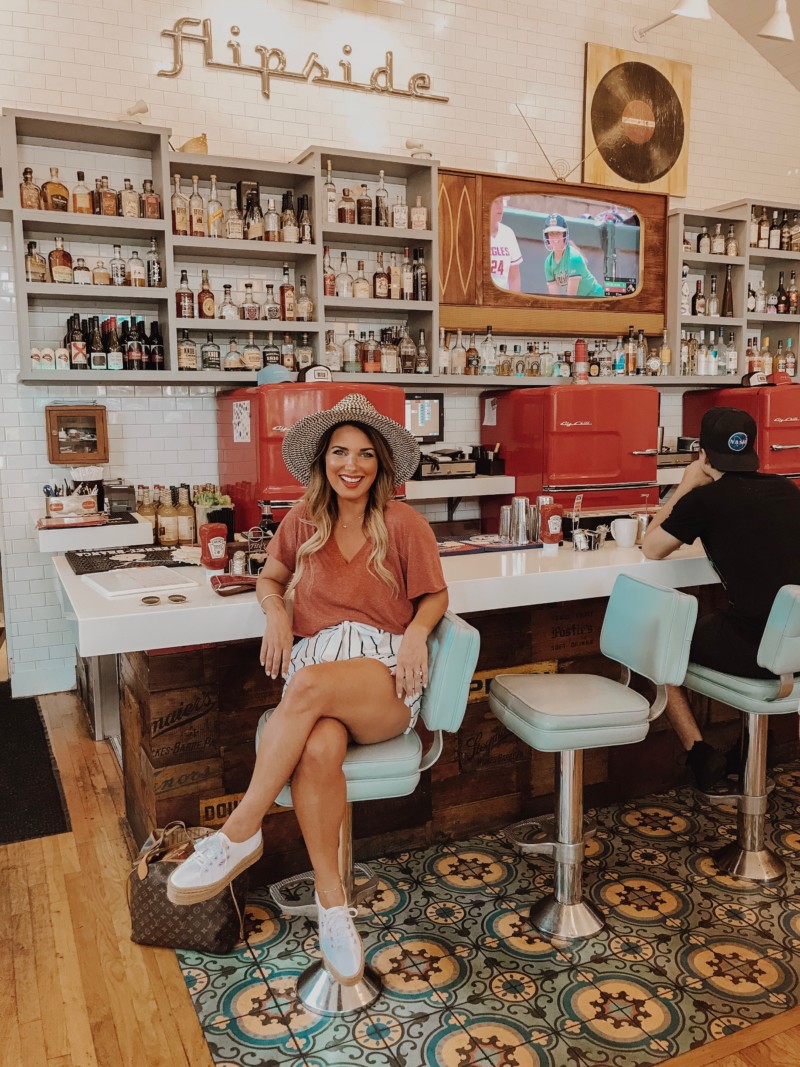 .
And, if I could have the option of eating at Five Daughter's Bakery everyday for breakfast or eating pizza everyday for lunch (I love me some pizza), I would choose Five Daughter's Bakery. It is that GOOD. No joke. After all of the shopping and eating in 12 South, you have the option to rent bikes from Halcyon Bike to burn off some of those calories. It is the cutest bike shop. We also stopped by a famous drum shop, Fork's Drum Closet, which sells drum sets to all of the big time musicians. LOL. Mike even spotted some legendary, country singer. I was clueless!!
.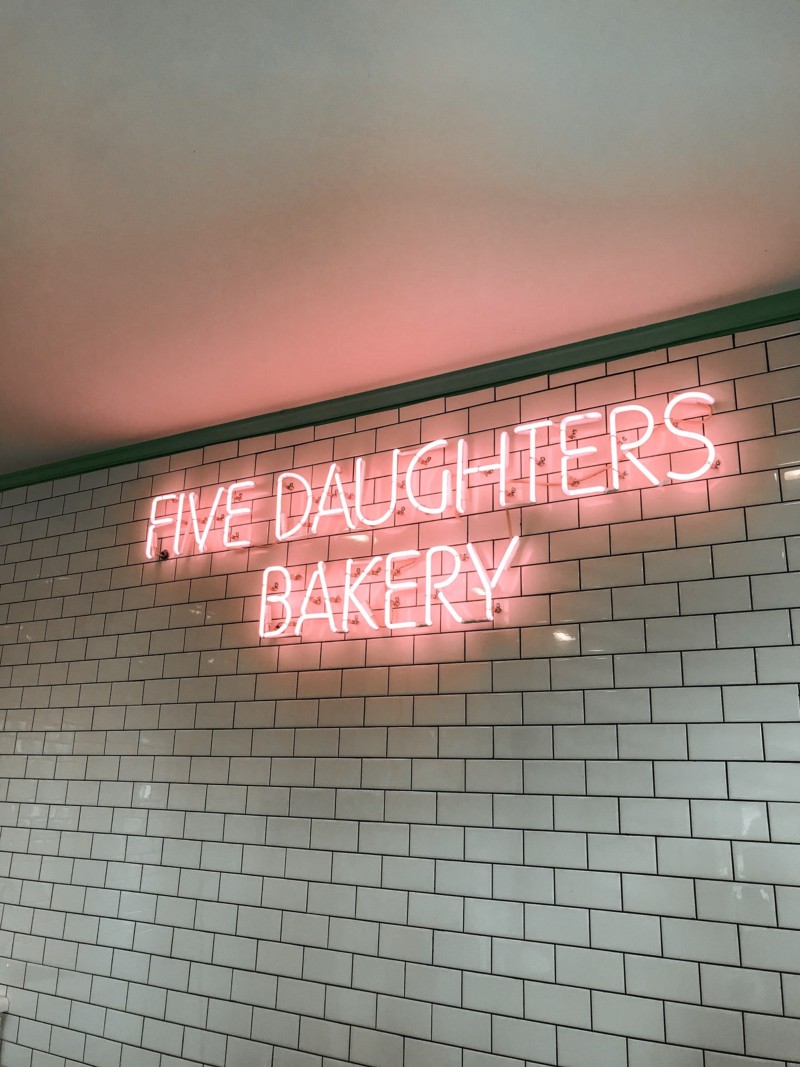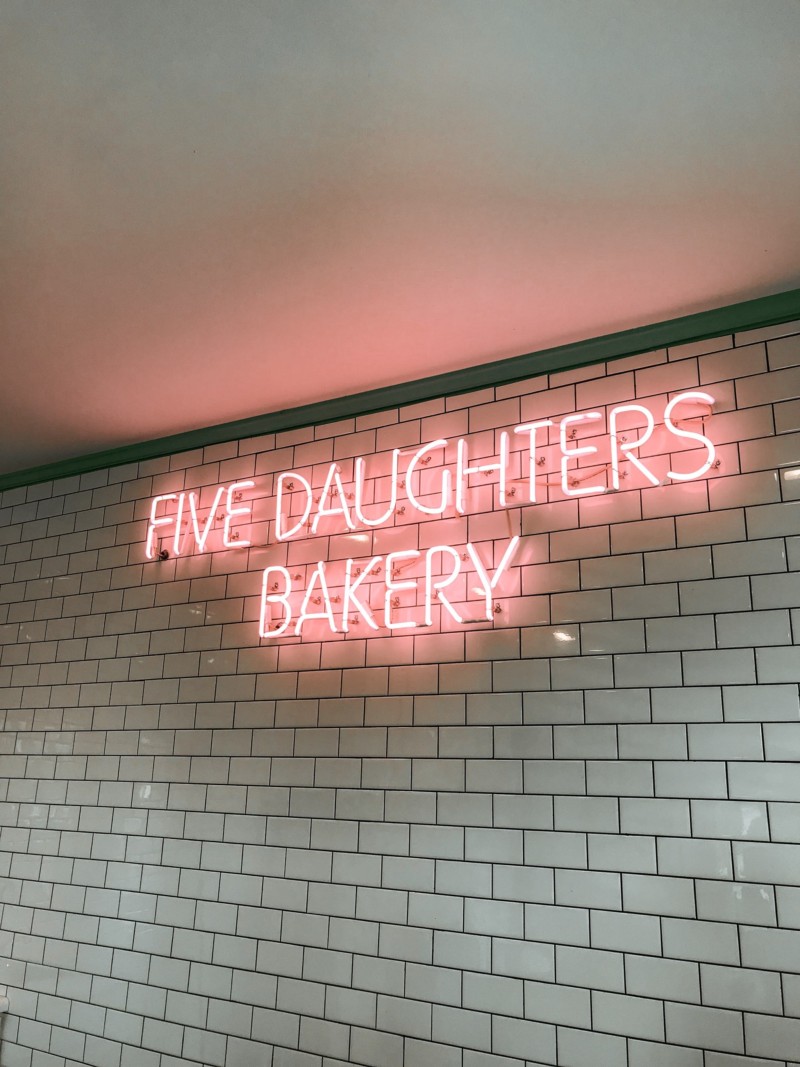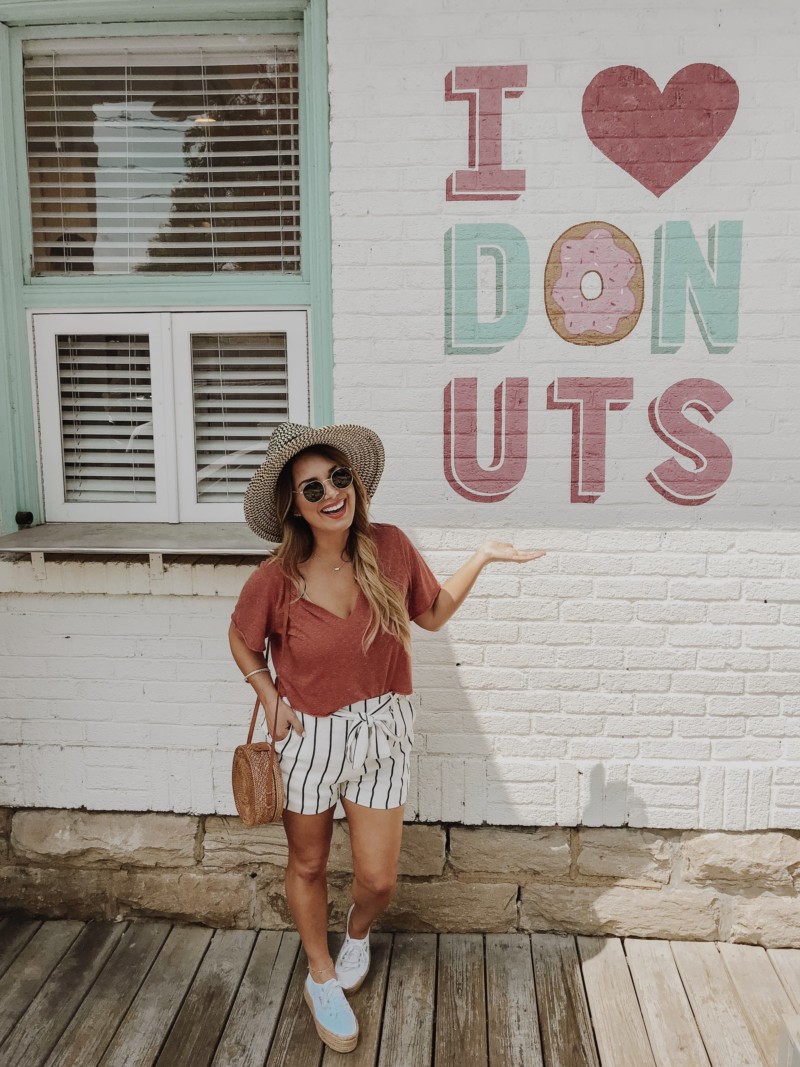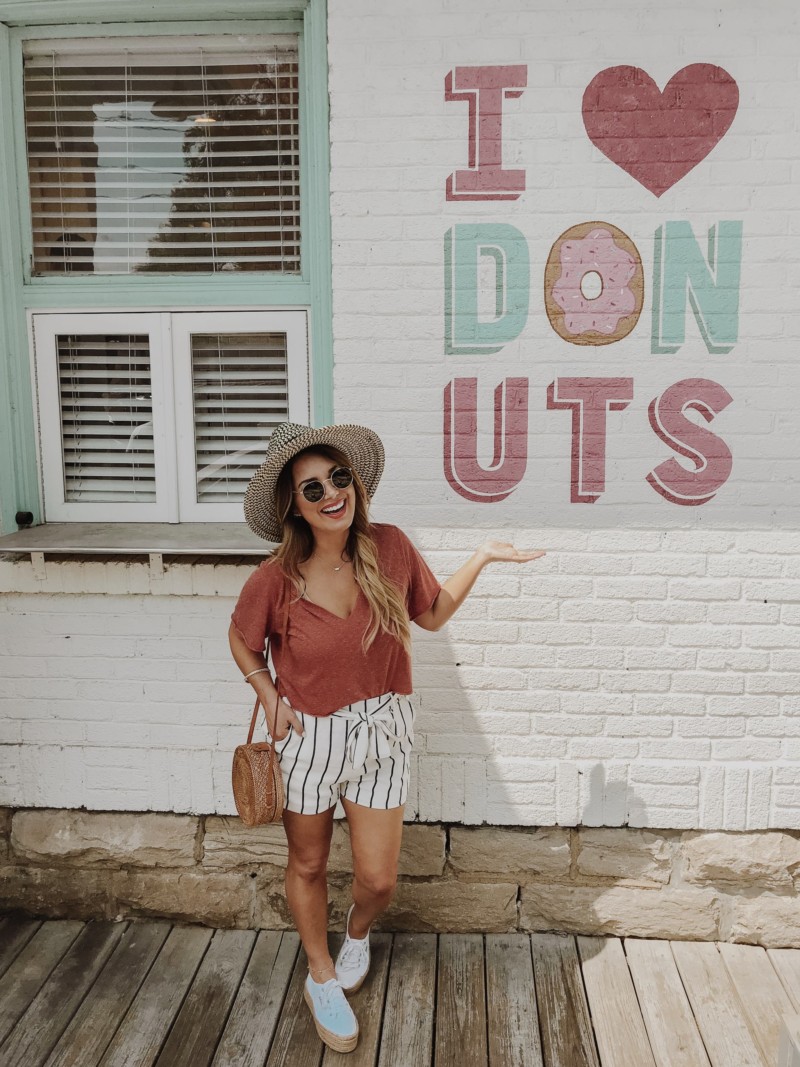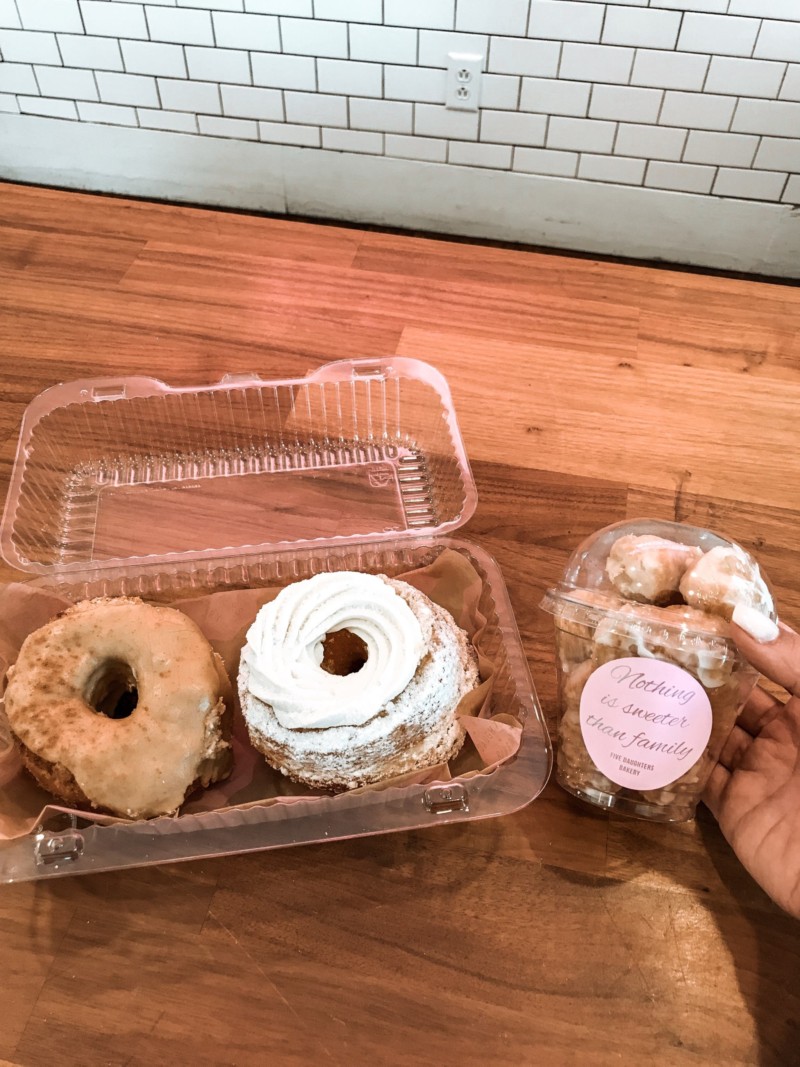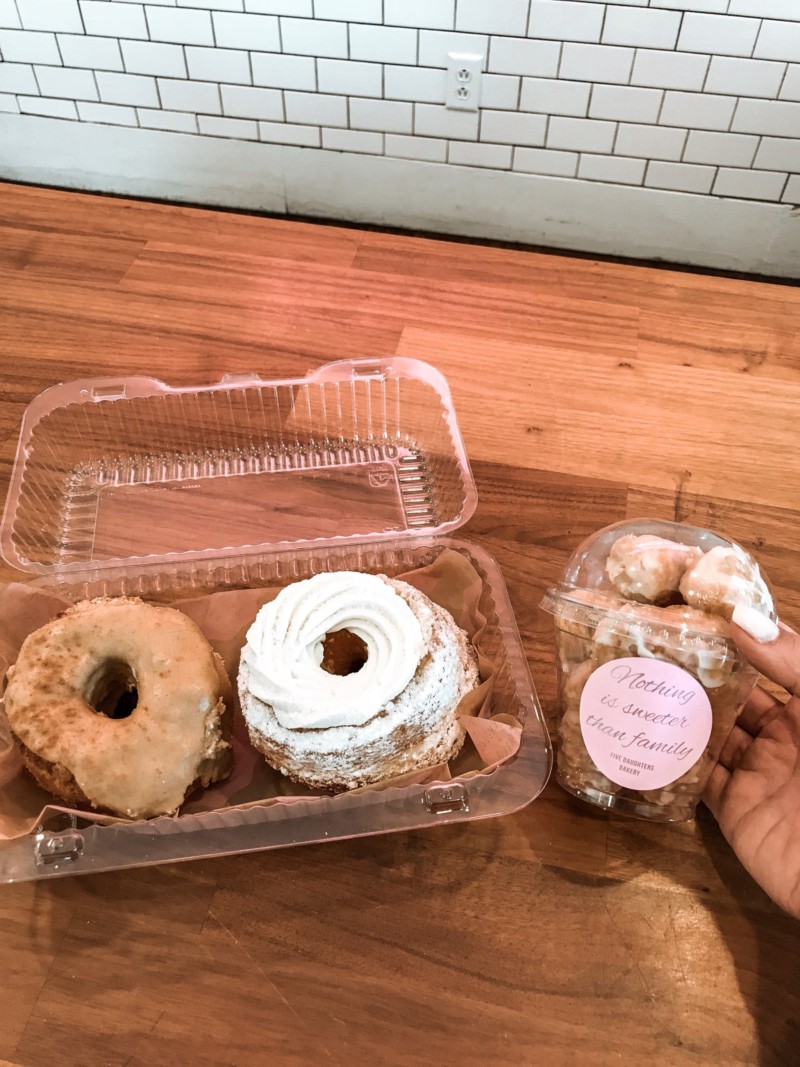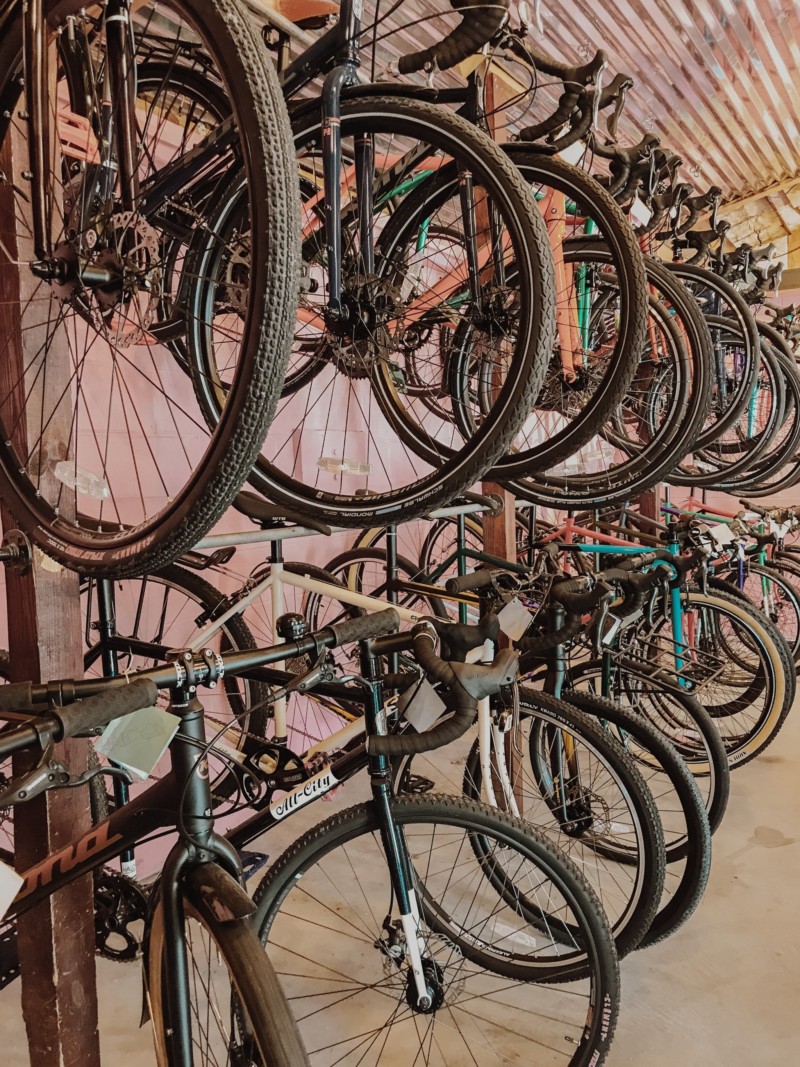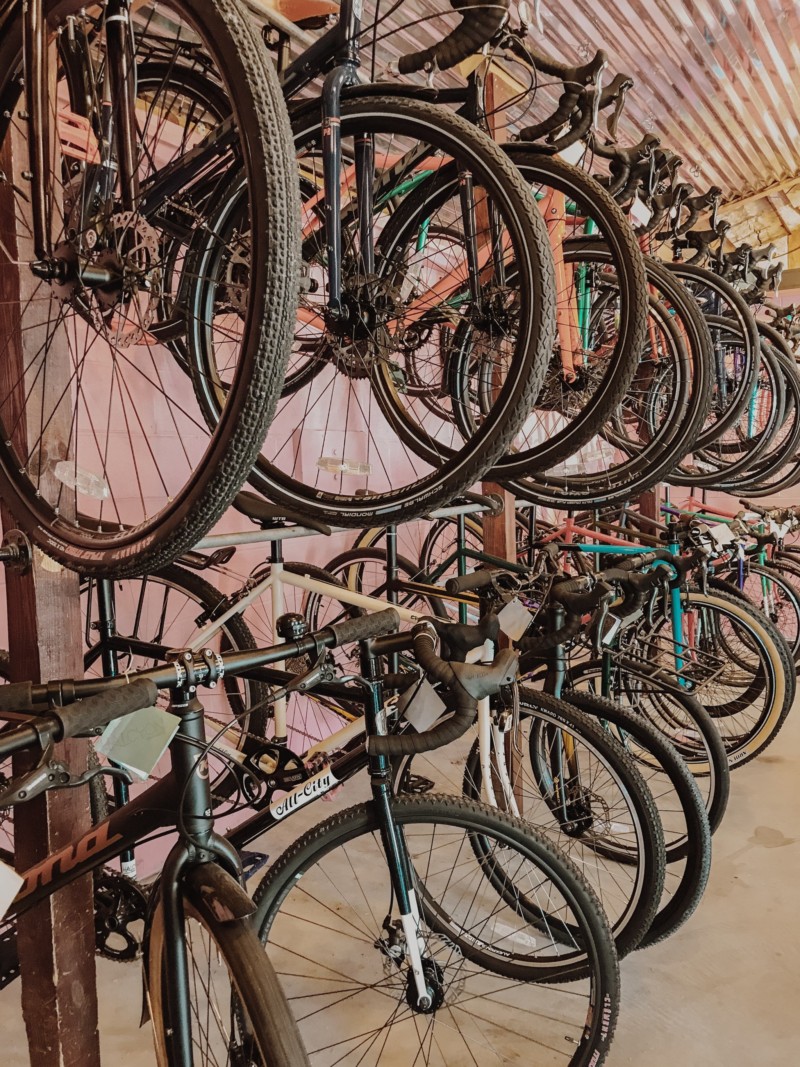 .
---
East Nashville
---
.
This area is more residential. Our Uber driver actually lived close by the shops that we were headed to. They have a few vegan friendly restaurants and a vegan friendly ice cream shop, Koko's Ice Cream, that we had to visit. It was so cute inside, and it was yummy too. My main reason to visit this area was because I had to go to Apple + Oak which is the coolest rug and decor shop everrrr. I wanted everything in the store so I just took pictures of my favorites. The owner was the sweetest too. She actually is about to open a second location soon. Isn't the shop dreamy??!??
.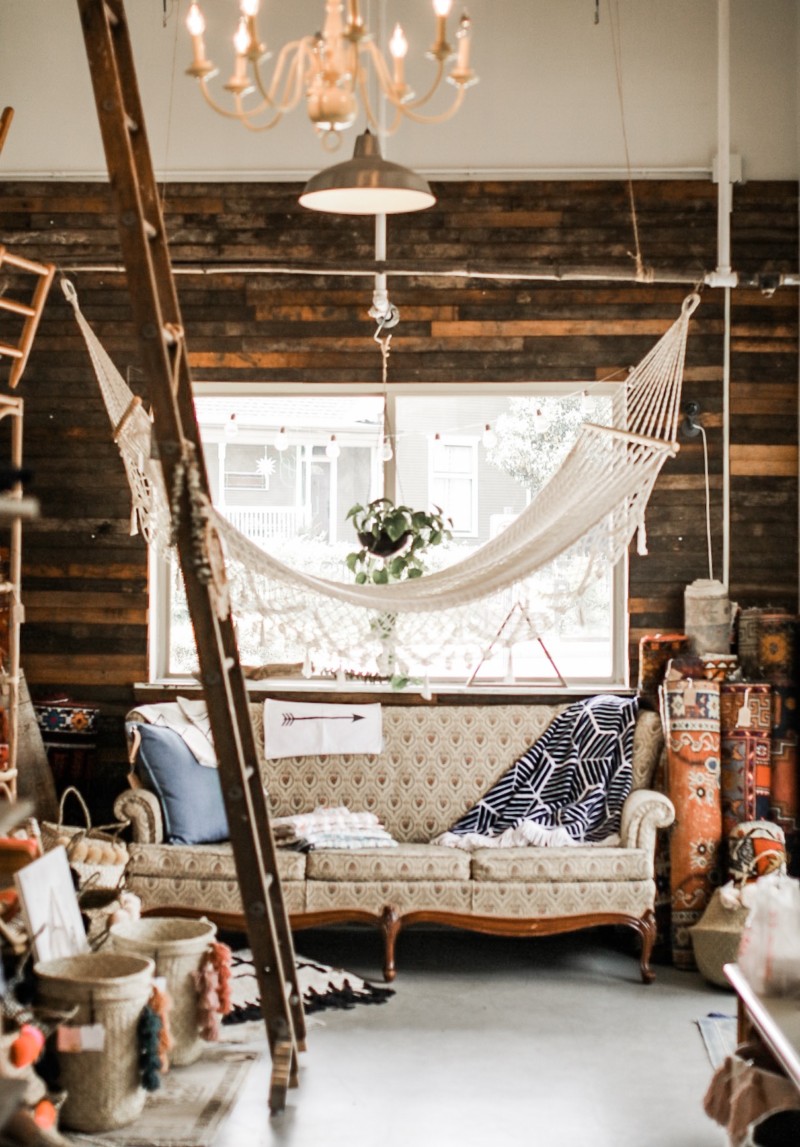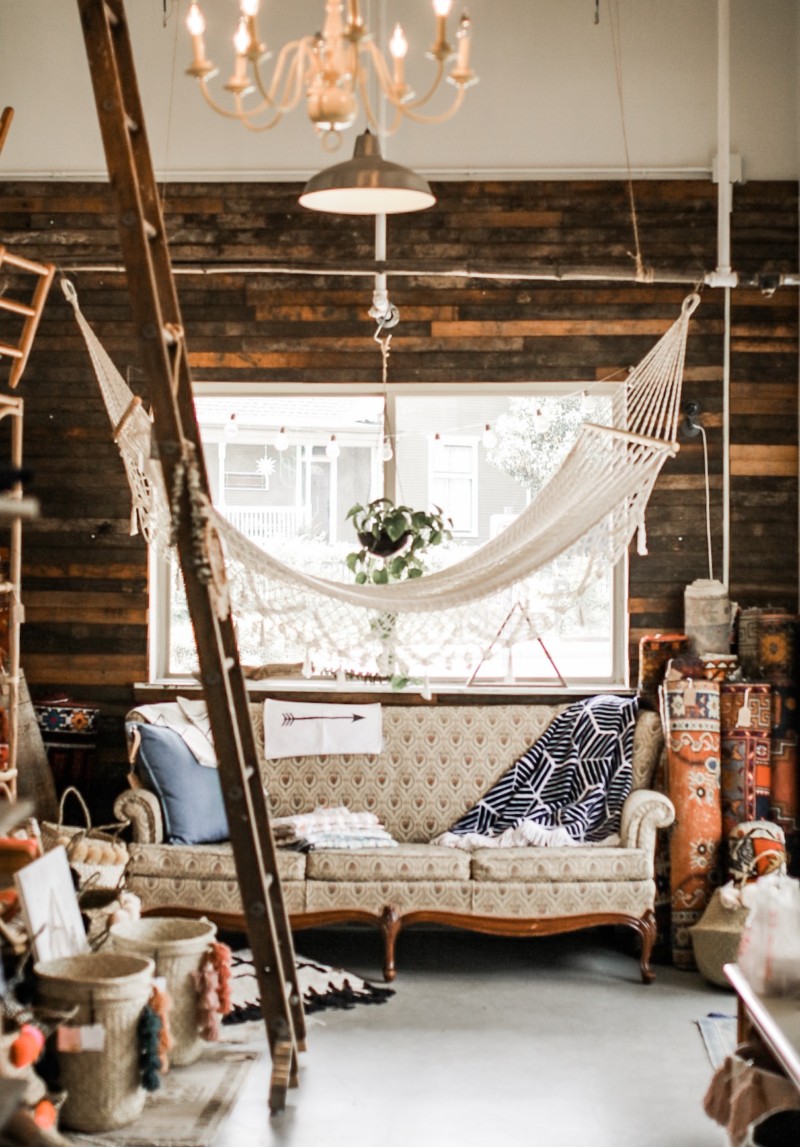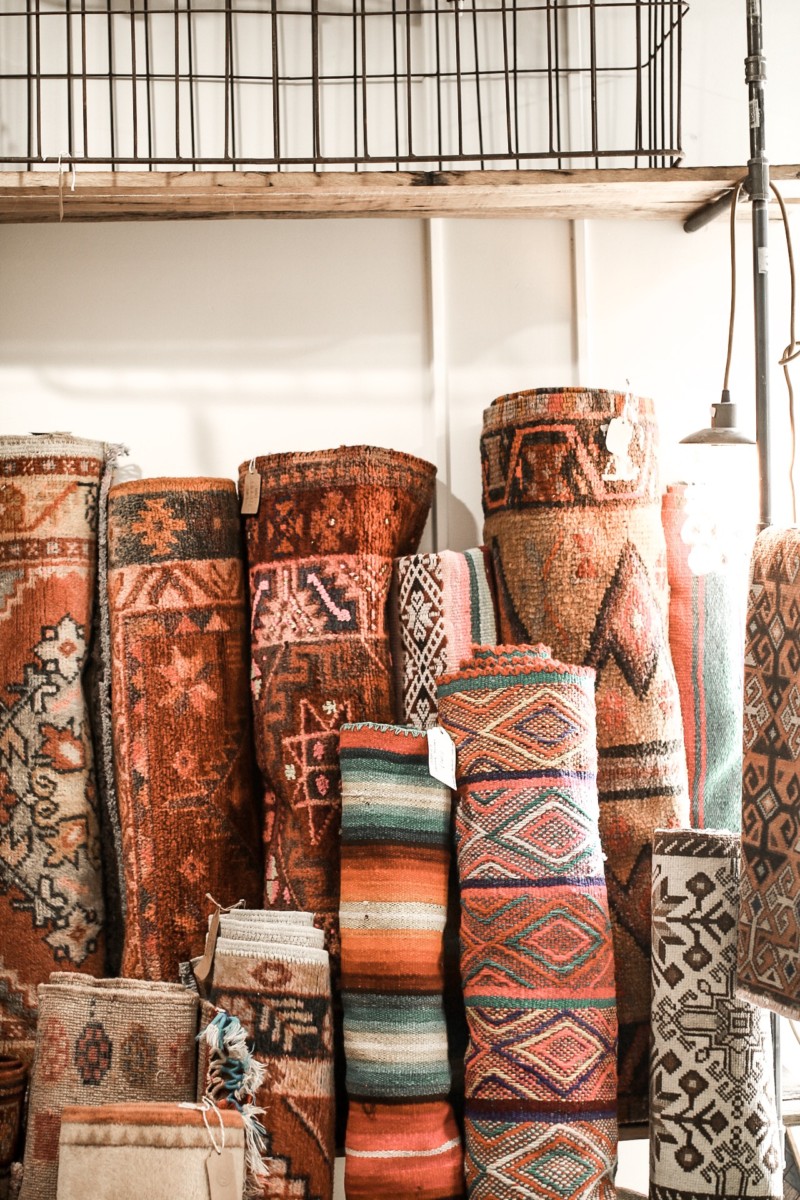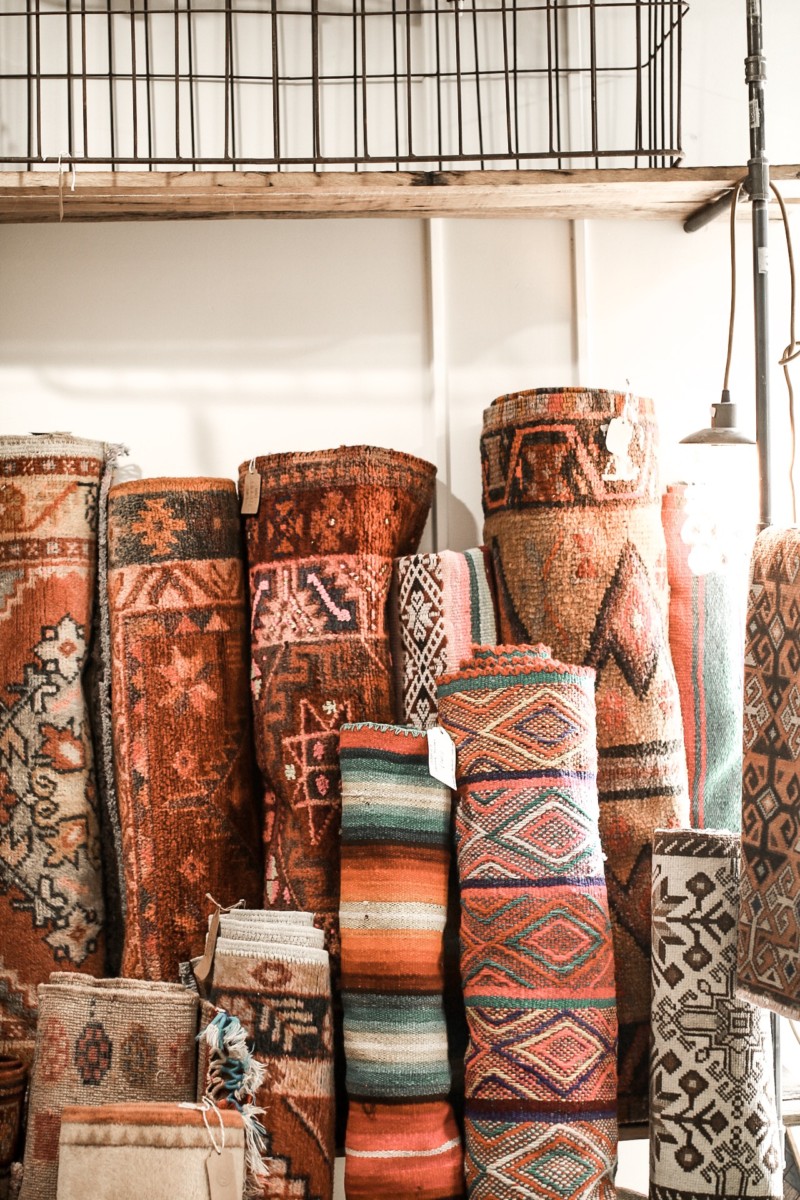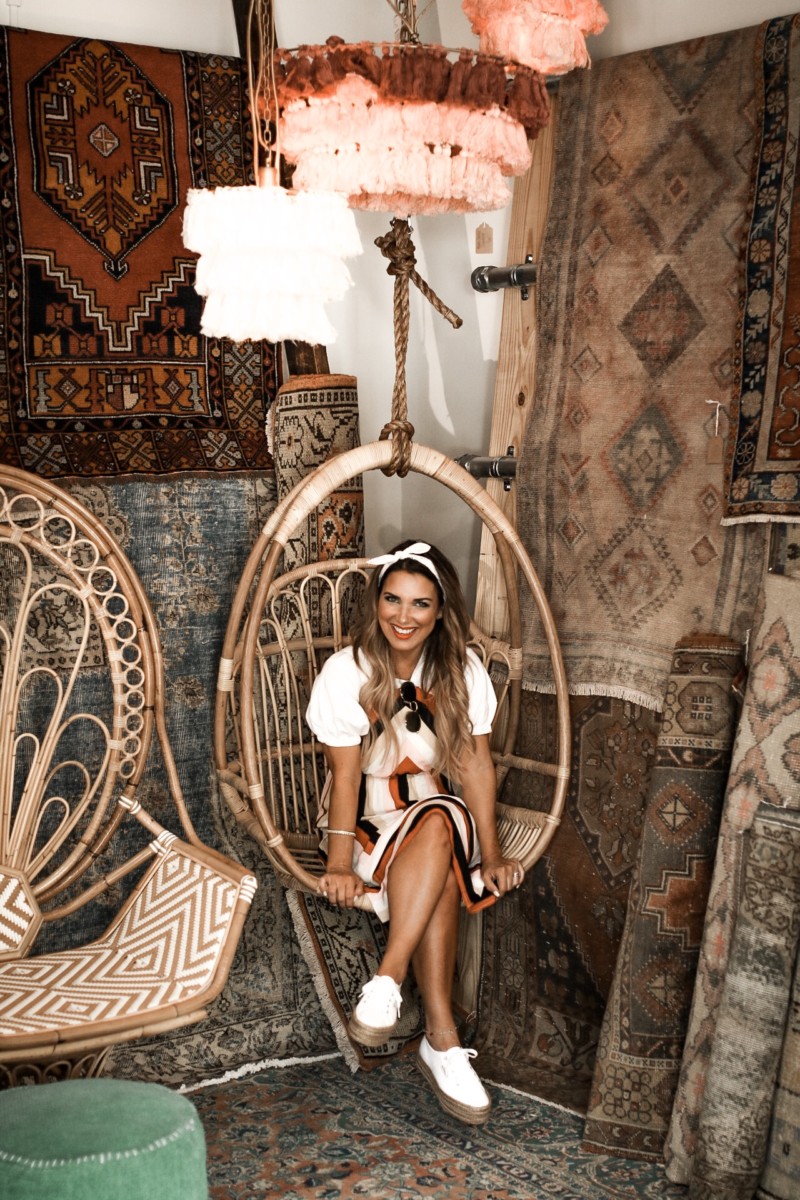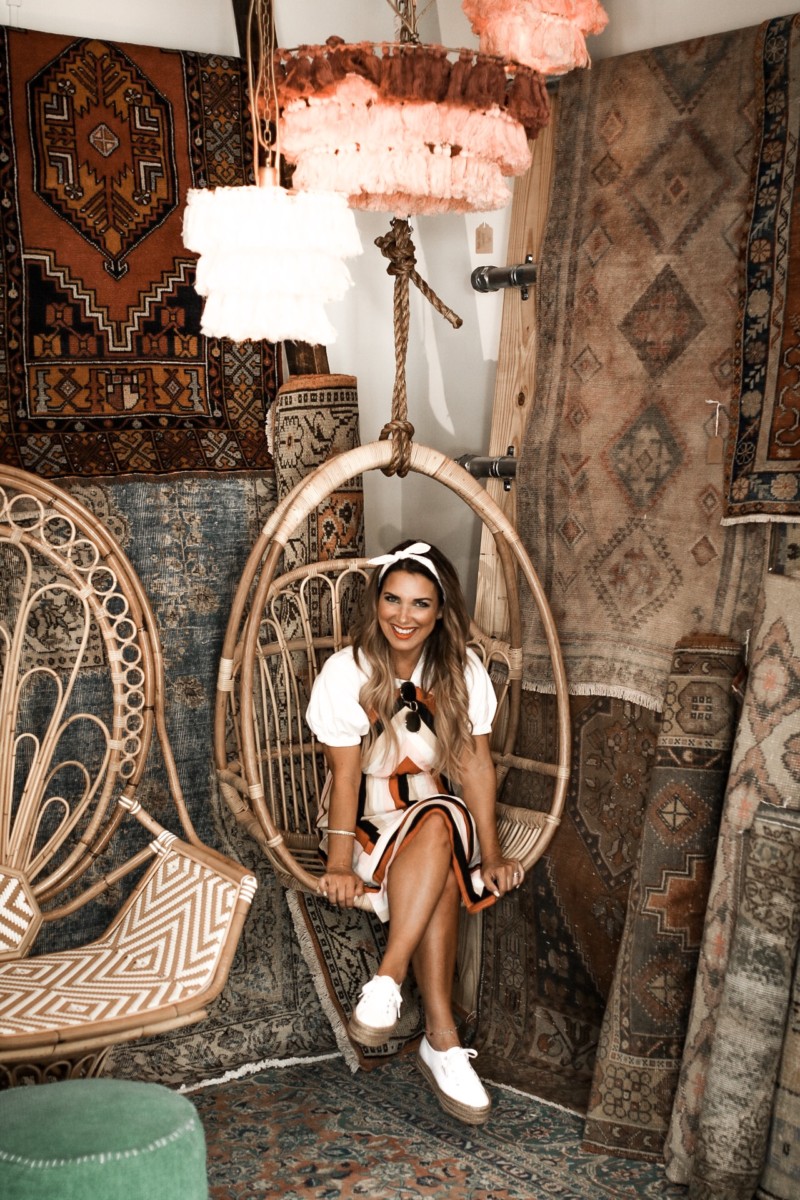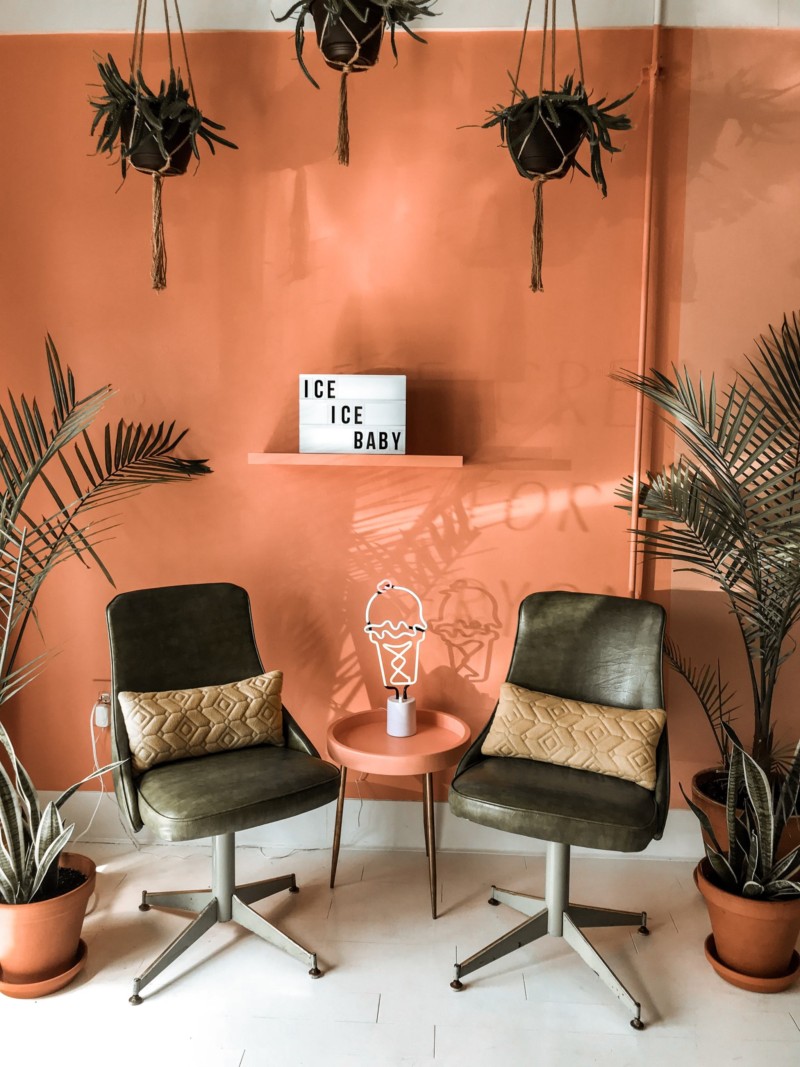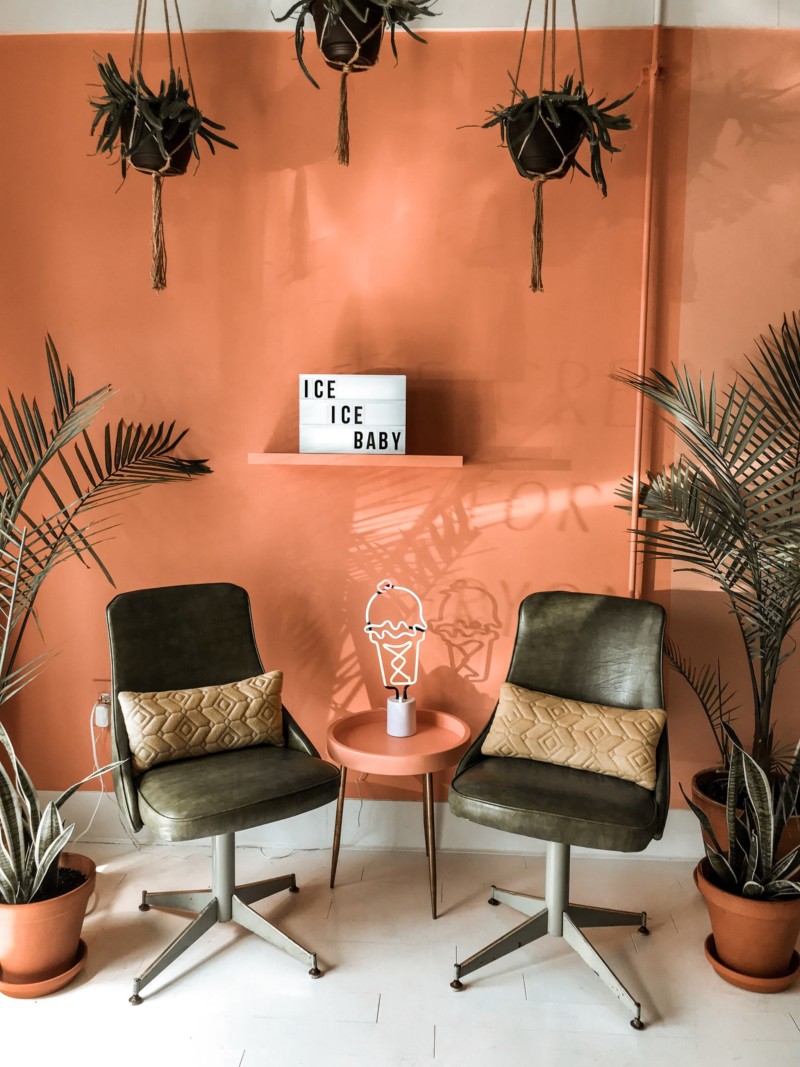 .
---
Hillsboro Village
---
.
This was third on the list. And, it was such a super hip area with mostly boutiques and adorable shops. I am a sucker for cute shops. My favorite was the Hey Rooster General Store. We met the owner who actually attended college in Nola. So cool!! It is a must see when in this area. I bought an outfit at the Posh Boutique, and then , I spilled a bottle of patchouli at another cool shop. OOPS!! I didn't care for any of the food options in this area. It was more of a college town vibe when it came to the food. I'm picky, y'all. LOL!!
.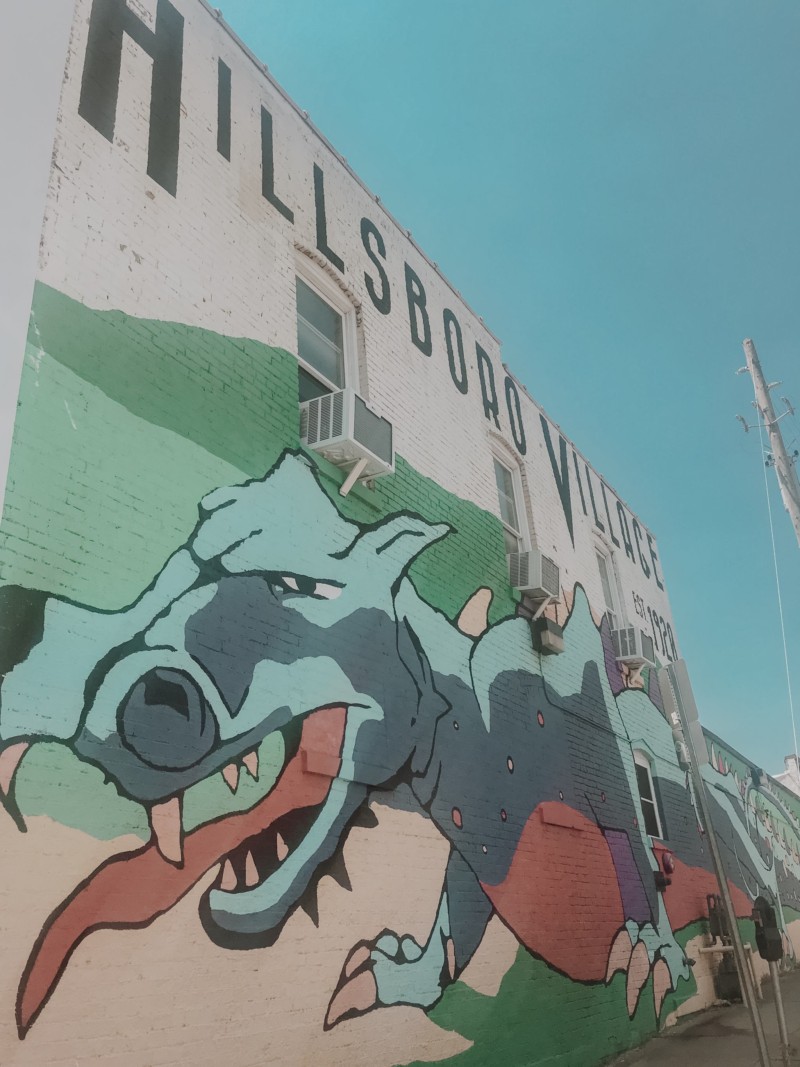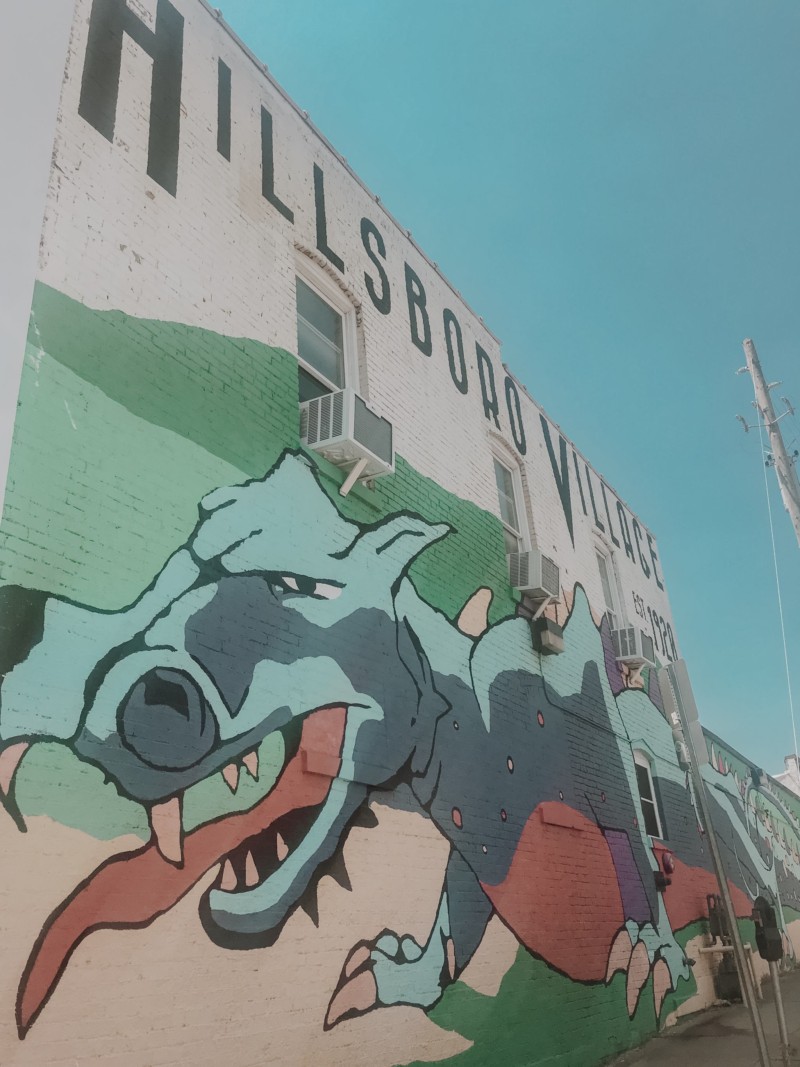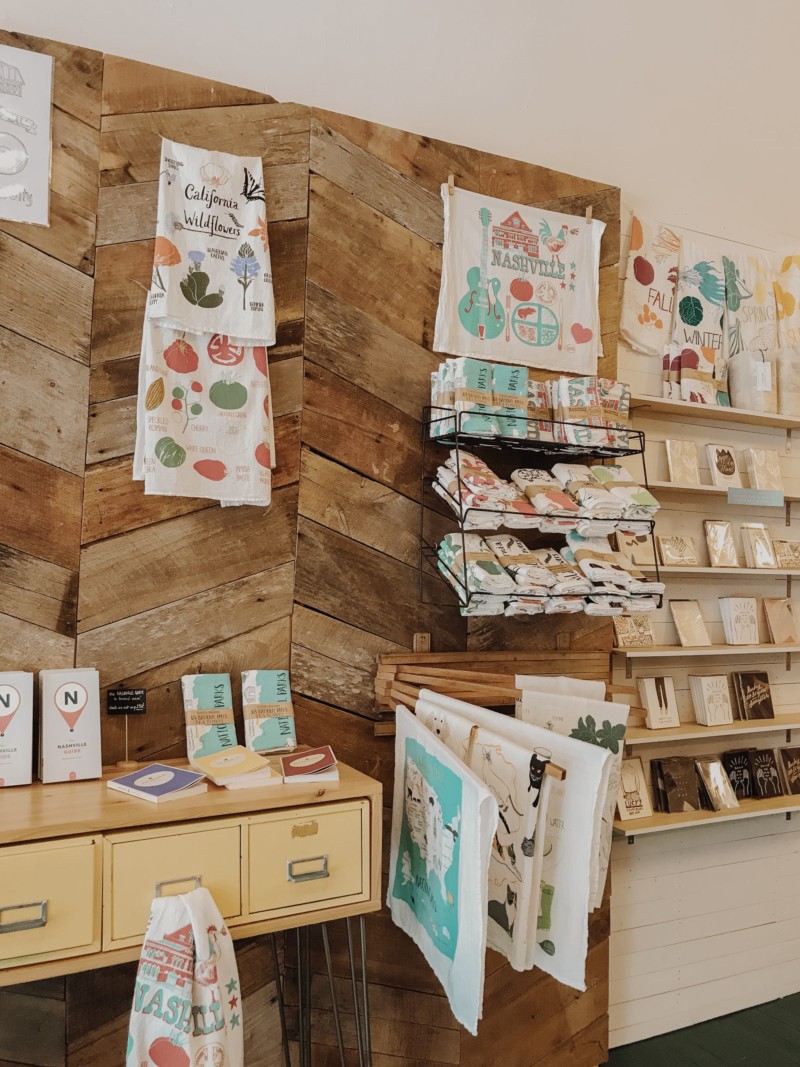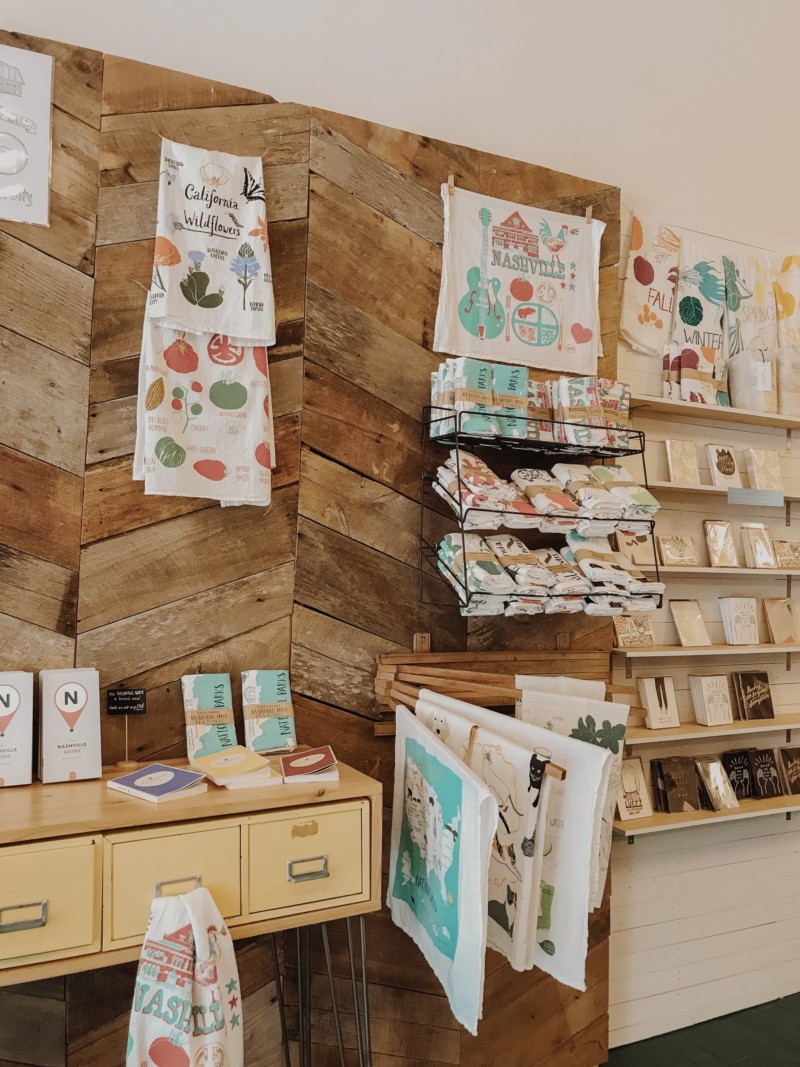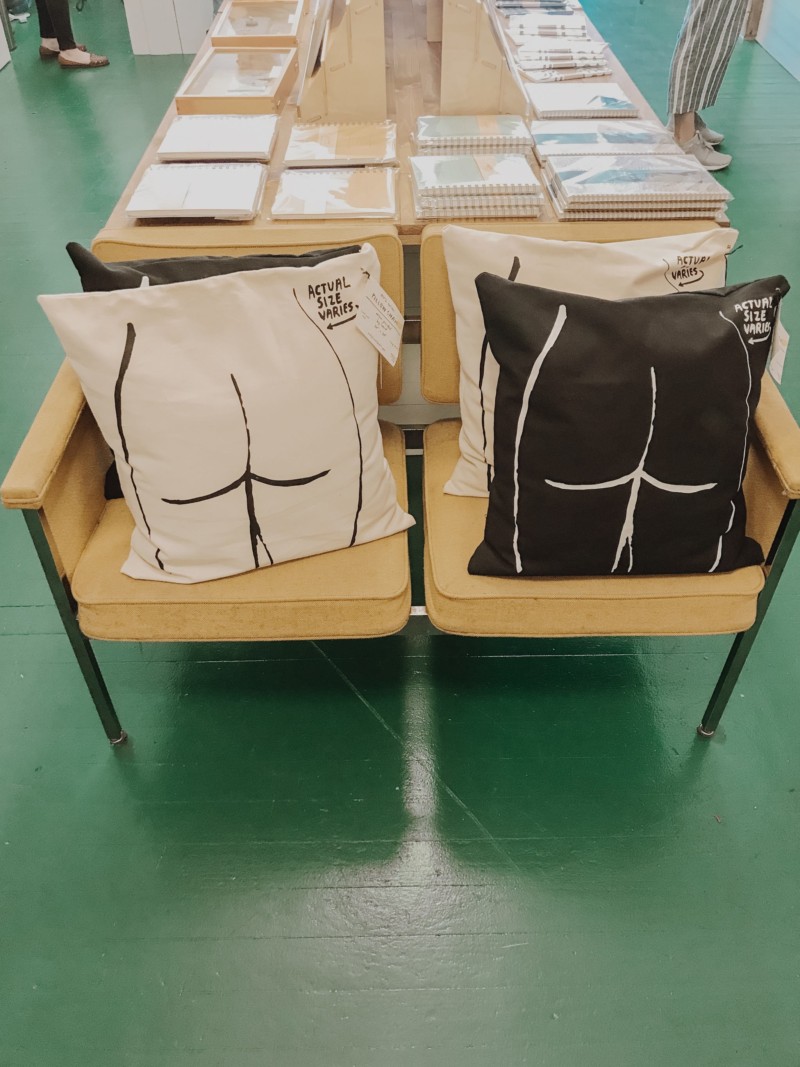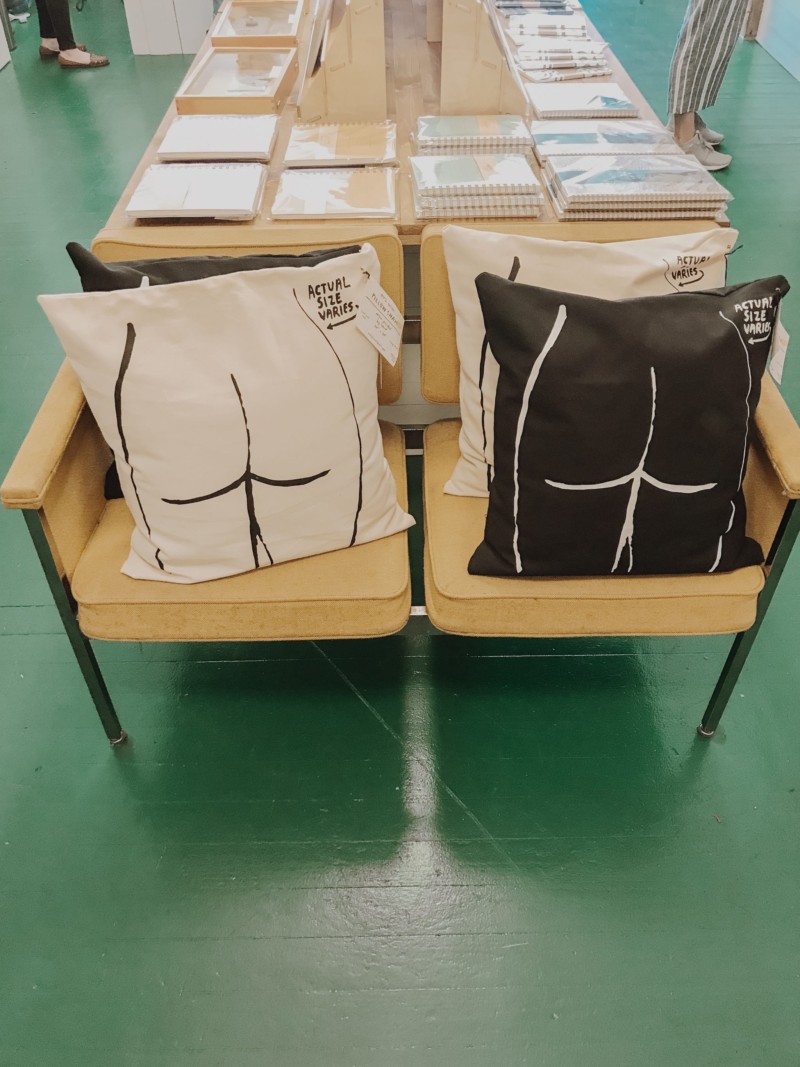 .
---
Pinewood Social
---
.
So, we only came here so I could take this picture. Just being honest. But, when we arrived, I fell in love with all of the industrial decor inside of Pinewood Social, and it was such a hip place to hang out at. It had the cutest details from light fixtures to furniture to fun wall paper. This is a must visit but go on a Sunday. It was packed on Friday.
.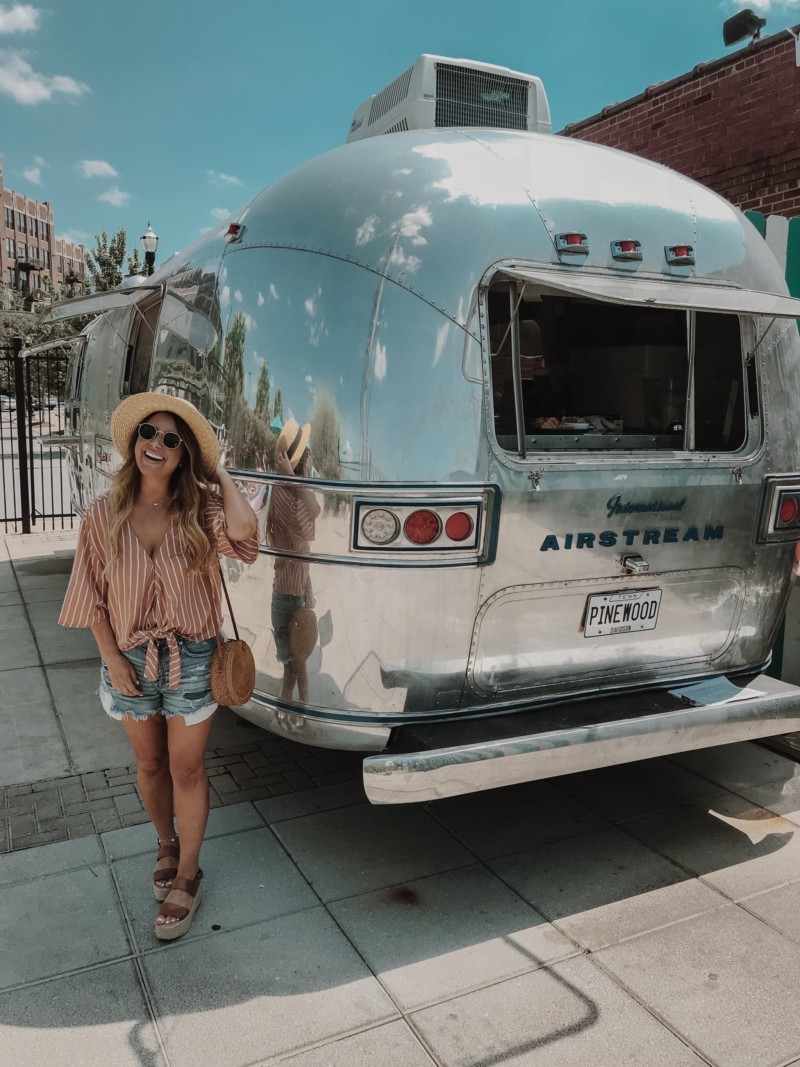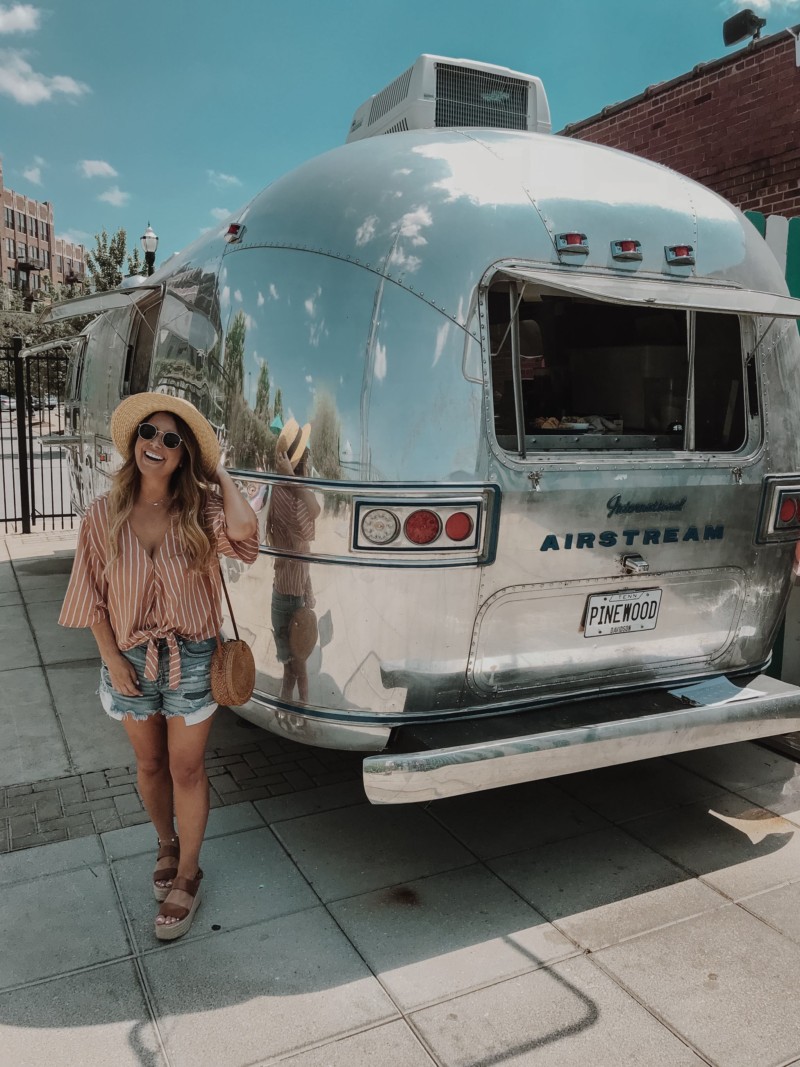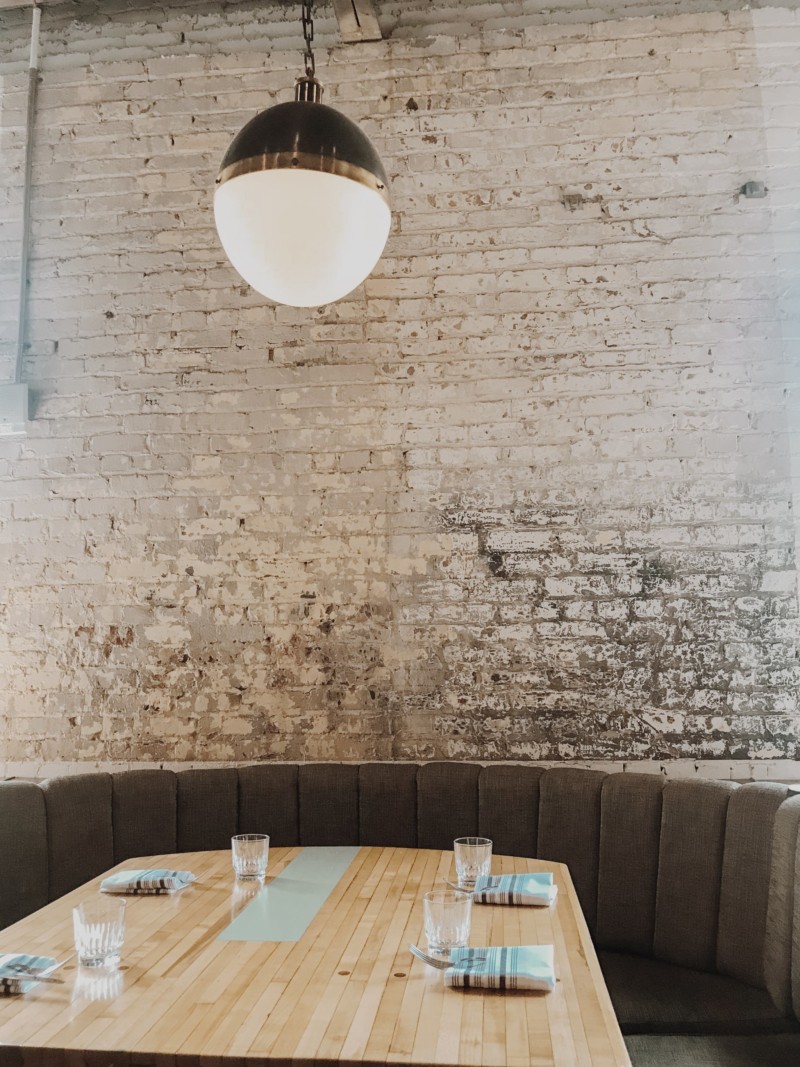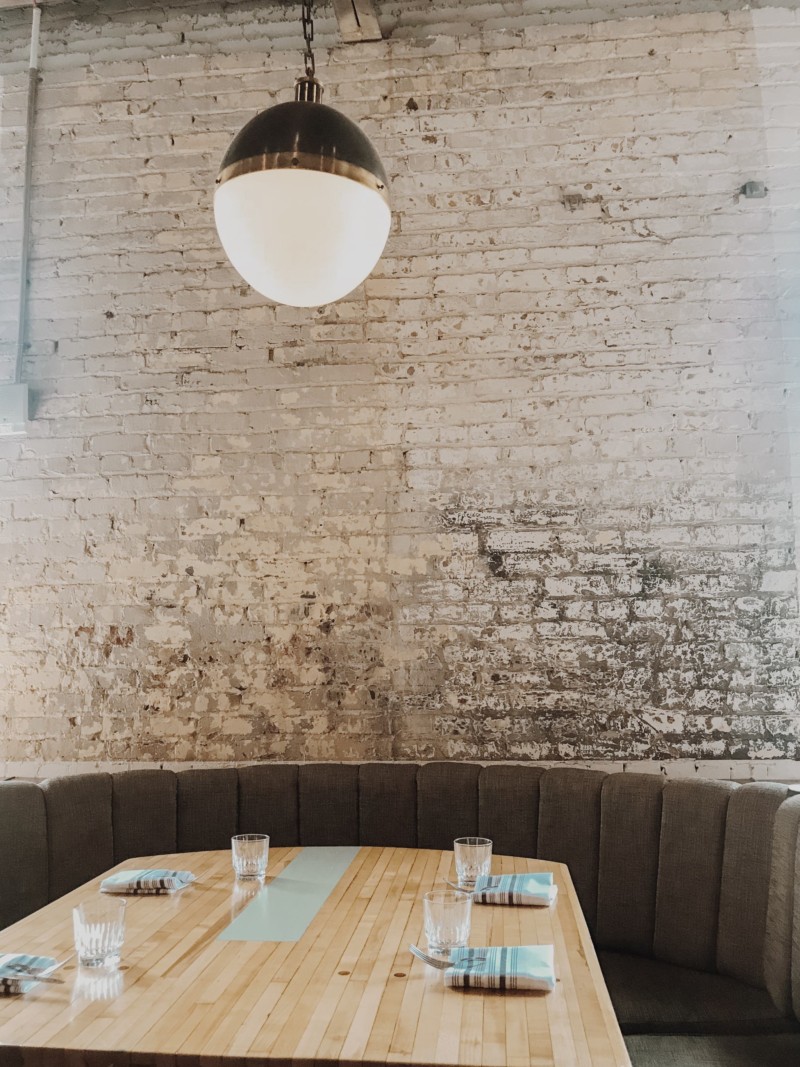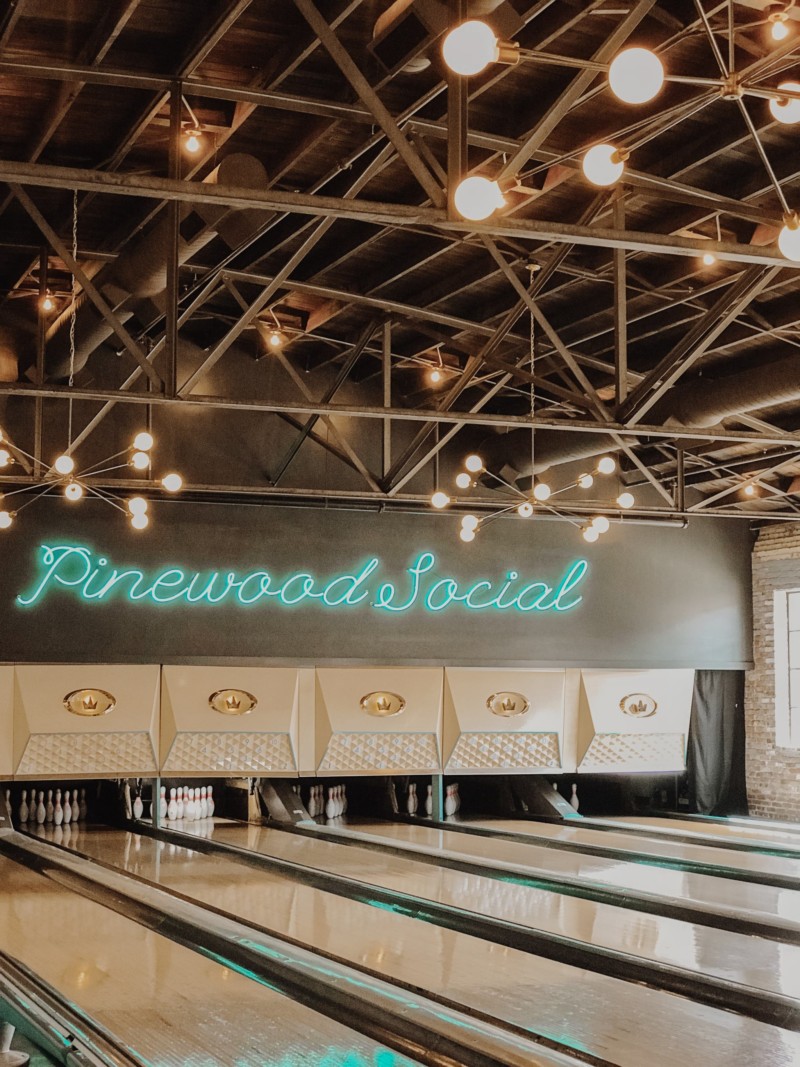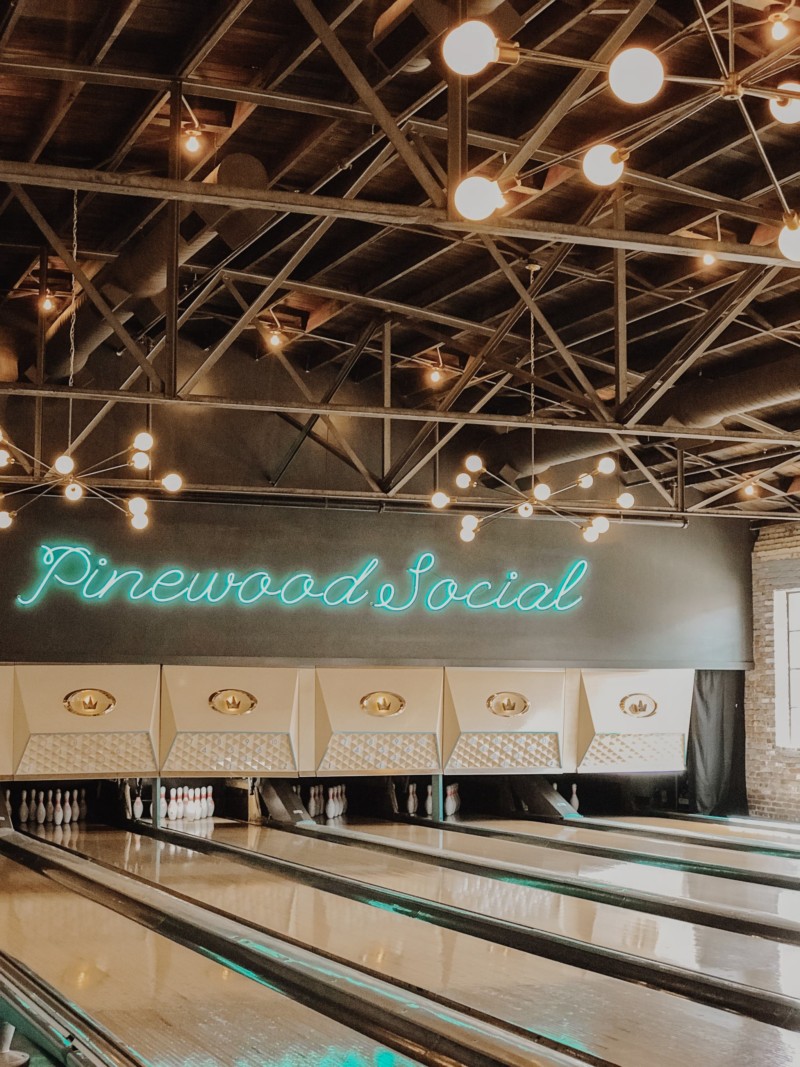 .
---
Other suggestions:
---
'
A must for dinner is Rolf & Daughters. We would eat here every night of we were locals and if we didn't care about getting fat!! They have a sister restaurant that just opened that was really good too. It is called Folk. Mik and Honey in the Gulch was phenomenal for breakfast. We weren't impressed with Biscuit Love. Some other suggestions that we are saving for next time is Mas Tacos, Five Points Pizza, Butcher and Bee, Cafe Roze, Little Octopus, Le Sel, Two Ten Jack, and Eadley's BBQ. And, on Broadway, I am only crazy about Acme Feed and Seed. It's clean, roomy, and I love the live music. They also have a rooftop bar with a great view!!
.
Okay, that's all that I can think of at this moment!! Make sure to save this blog post for reference. Nashville is a fun place to visit, and it is never boring. So much to see and so much to do!!!
.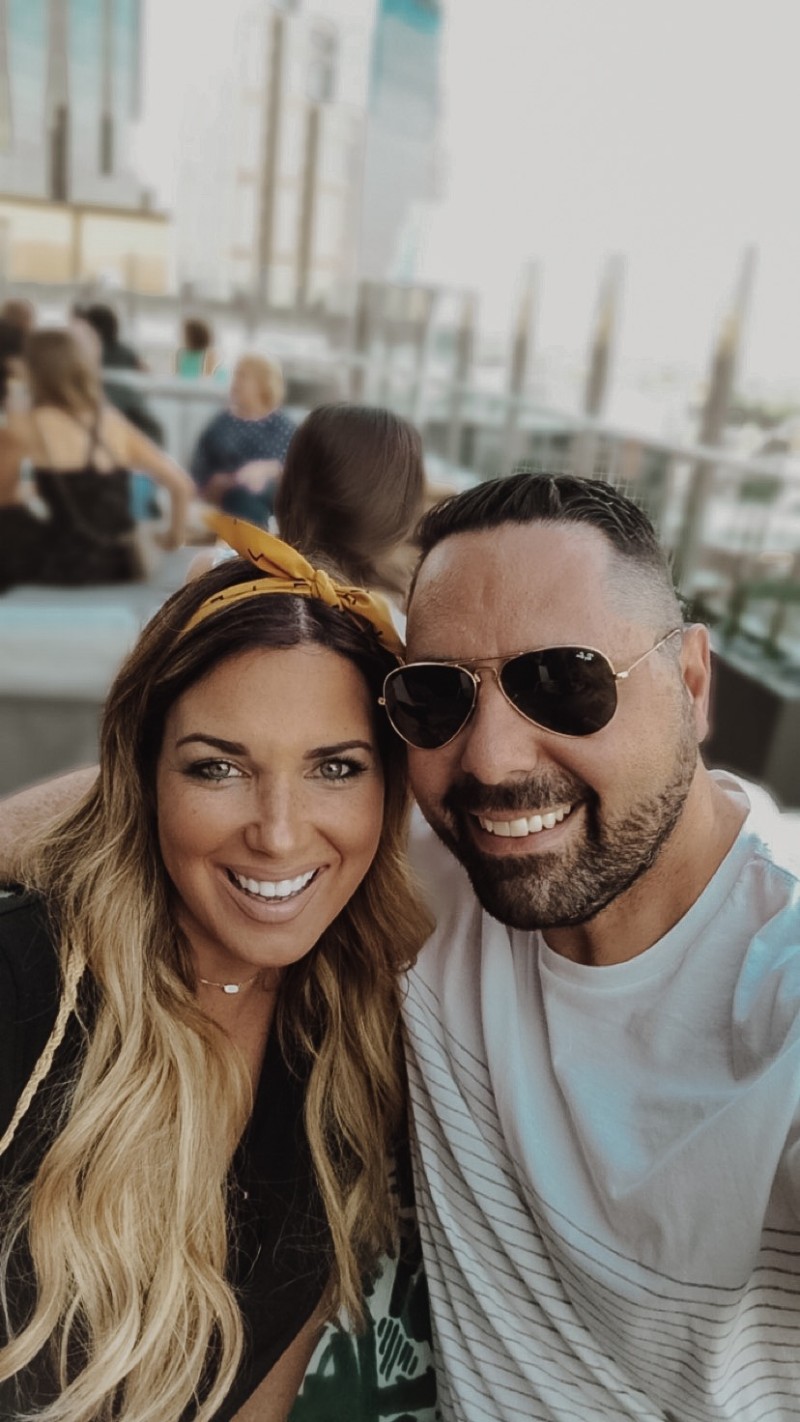 .
Thanks to 506 Lofts for sponsoring our stay while in Nashville. Al thoughts and opinions are 100% my own. 
.