Umm, hello, cozy knit sweater with a party going on in the back. To say that I am obsessed with everything at Express right now is an understatement. They have so many amazing tops and sweaters which includes this  saddle brown sweater . And, as I already told you, my favorite jeans are from there too #shortgirlfavs.
If you haven't found that perfect pair of over the knee boots yet, these Vince Camuto are on major sale ($60 off) and are seriously the best that I have found. They are the exact height and exact quality that I was searching for in this gorgeous color.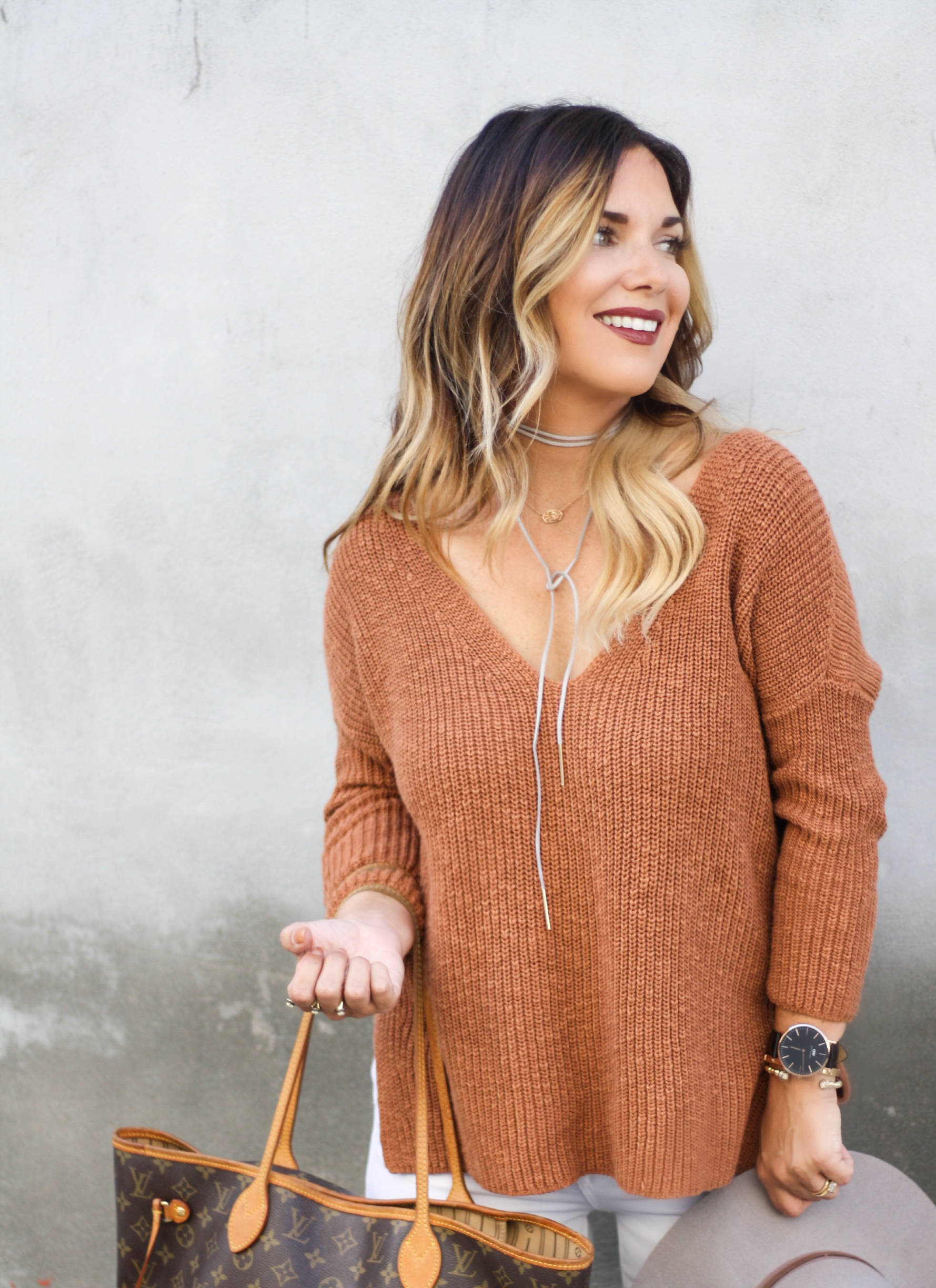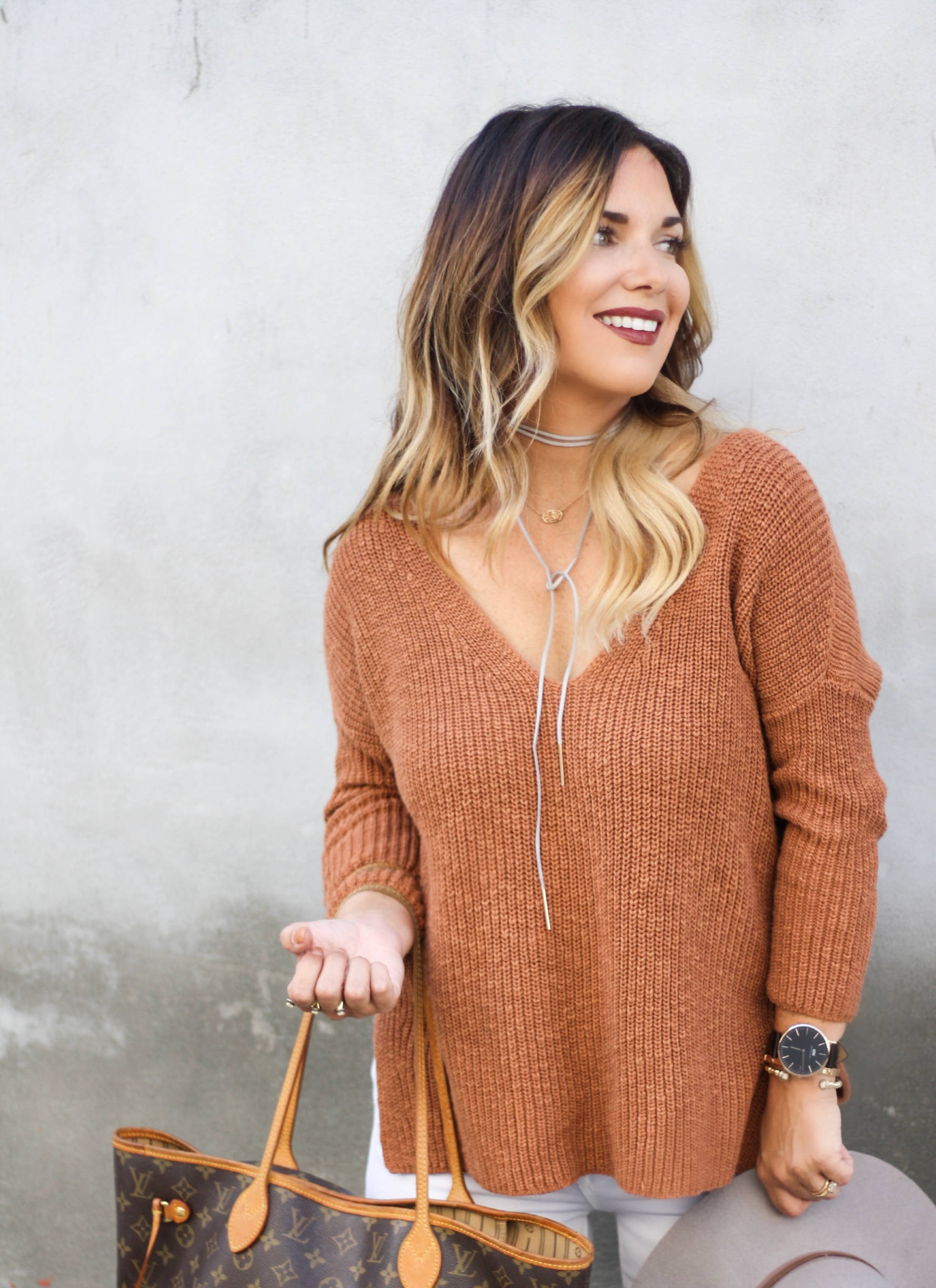 knit sweater // distressed white jeans // over the knee boots // fedora hat
 elisa pendant necklace // ella wrap choker // double ring in gold // dw watch // lv handbag
Who doesn't LOVE having pearly white teeth?!?
Let's just say that I thought that the over the counter whitening strips worked great until I tried this legit whitening kit from Smile Brilliant. Smile Brilliant sent me an entire kit to test which included everything that I needed to get that bright smile, and it also included the impression set so I could get custom fitted trays. I was super excited about my own peronal trays. I bring my kit everywhere with me even to my blog shoots. It only takes 15 minutes a day to get results.
So, I normally have teeth sensitivity when I have tried other teeth whitening products. But, y'all, I (accidentally) fell slept with my trays (on my teeth) and woke up thinking that I would be in pain. My teeth were totally okay and no gum sensitivity #heckyes. They do include desensitizing gel which has made this process even easier and will help if you have super sensitive teeth. My results have been mind blowing. My teeth were at least three shades lighter after only two weeks. I still have enough gel to do another two to three weeks. I'm so pleased with my results and totally recommend trying this teeth whitening system. I already have one friend hooked!! Check out my before and after:
Now, it's GIVEAWAY TIME
I teamed up with Smile Brilliant to give one of my followers this entire teeth whitening kit absolutely FREE. Enter to win by simply submitting your name and email address HERE. You can also use code dashingdarlin for 5% off of your purchase. GOOD LUCK!!

knit sweater//distressed white jeans// over the knee boots// fedora hat //elisa pendant necklace
ella wrap choker // double ring in gold // dw watch // lv handbag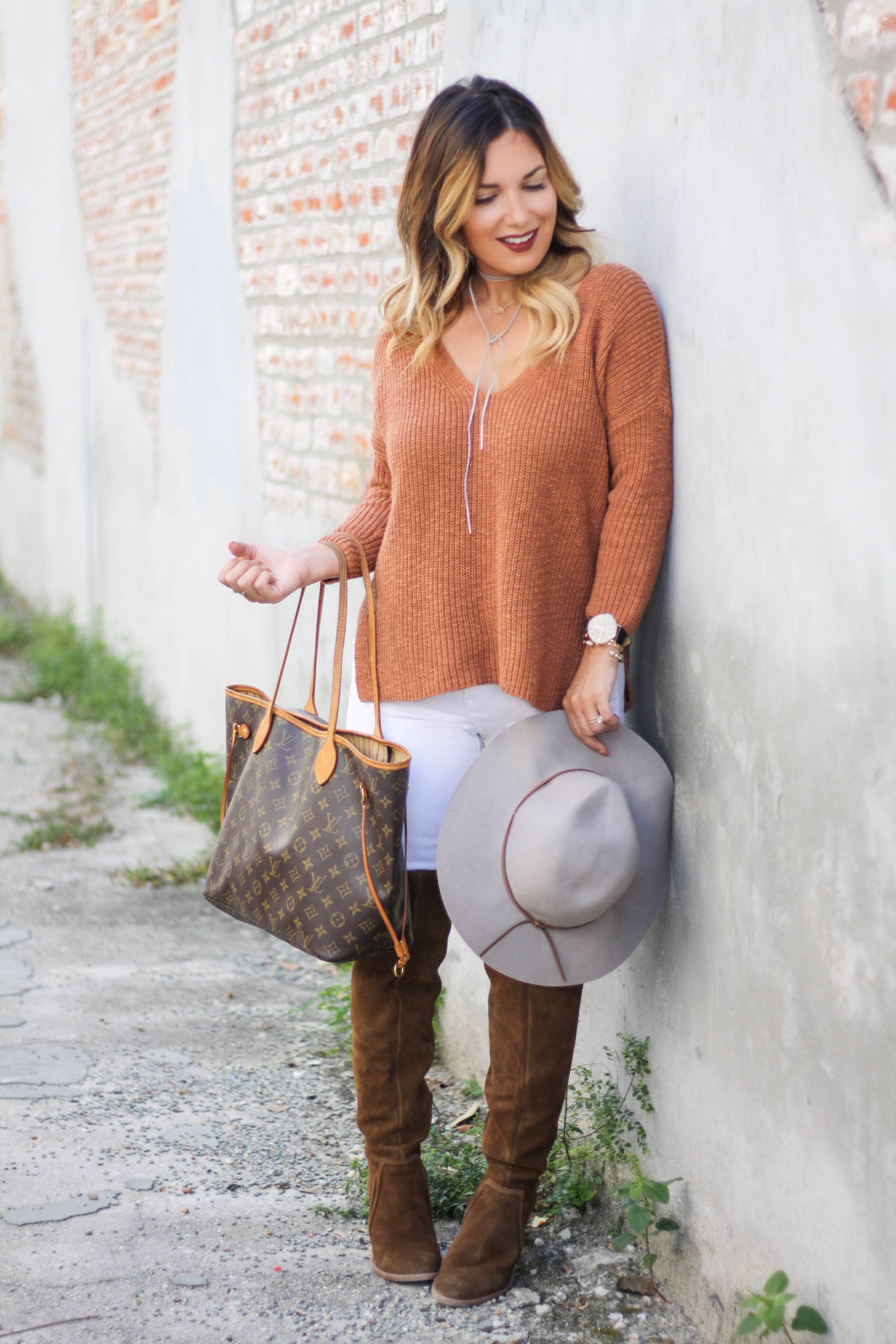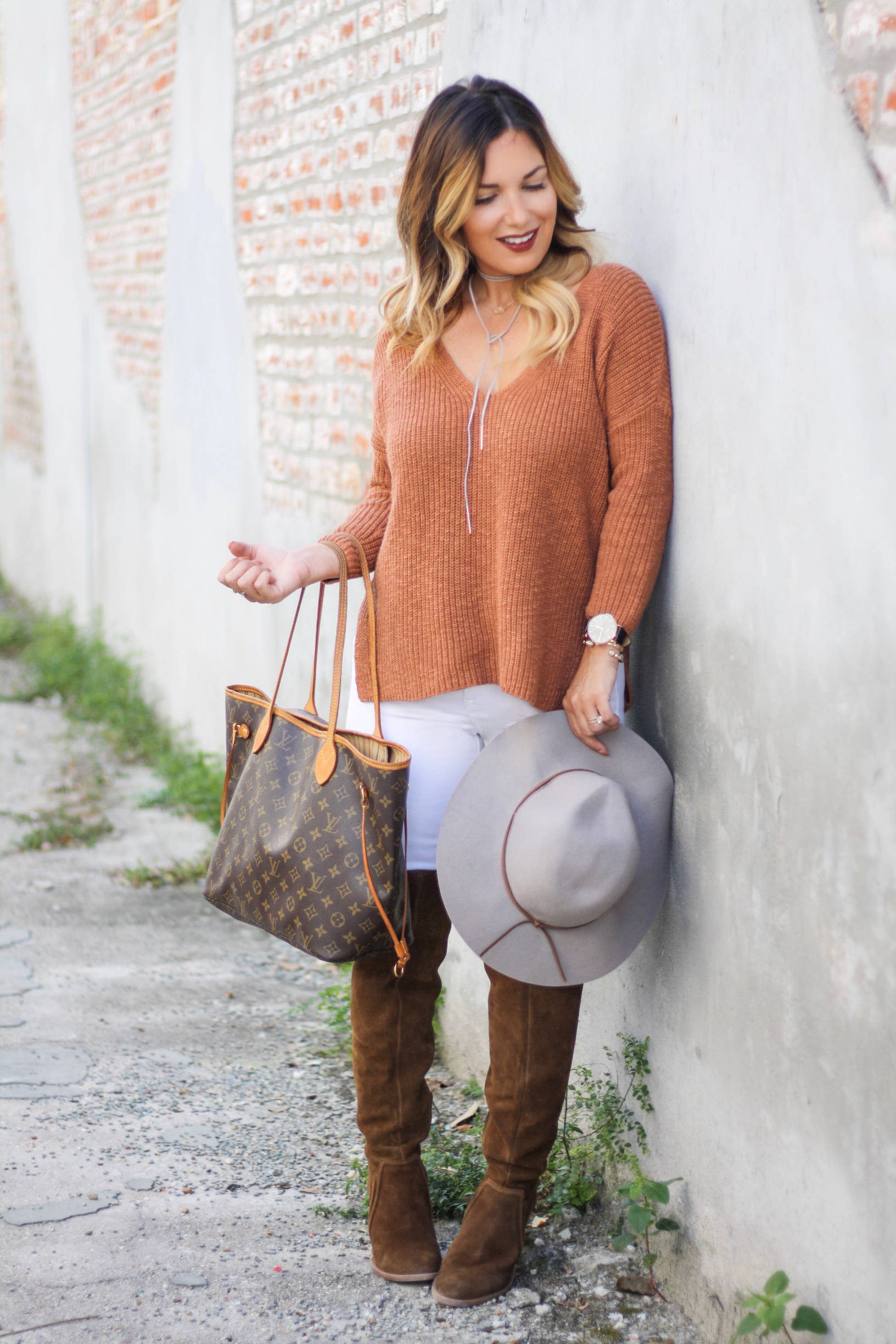 Thanks for taking time to stop by my blog. Hope that you have an amazing week.


Teeth Whitener ">