I am all about spicing up an outfit with some accessories. As a teenager, I wouldn't go anywhere without fingers full of rings, my watch (sometimes two) and some very large, bold earrings. I felt naked without it all. I have learned to appreciate the art of accessorizing. Some people keep it simple with some studs and a sweet necklace which is perfect, and some (like me) do not know how to keep it simple. I love to pile on the bracelets and layer those necklaces.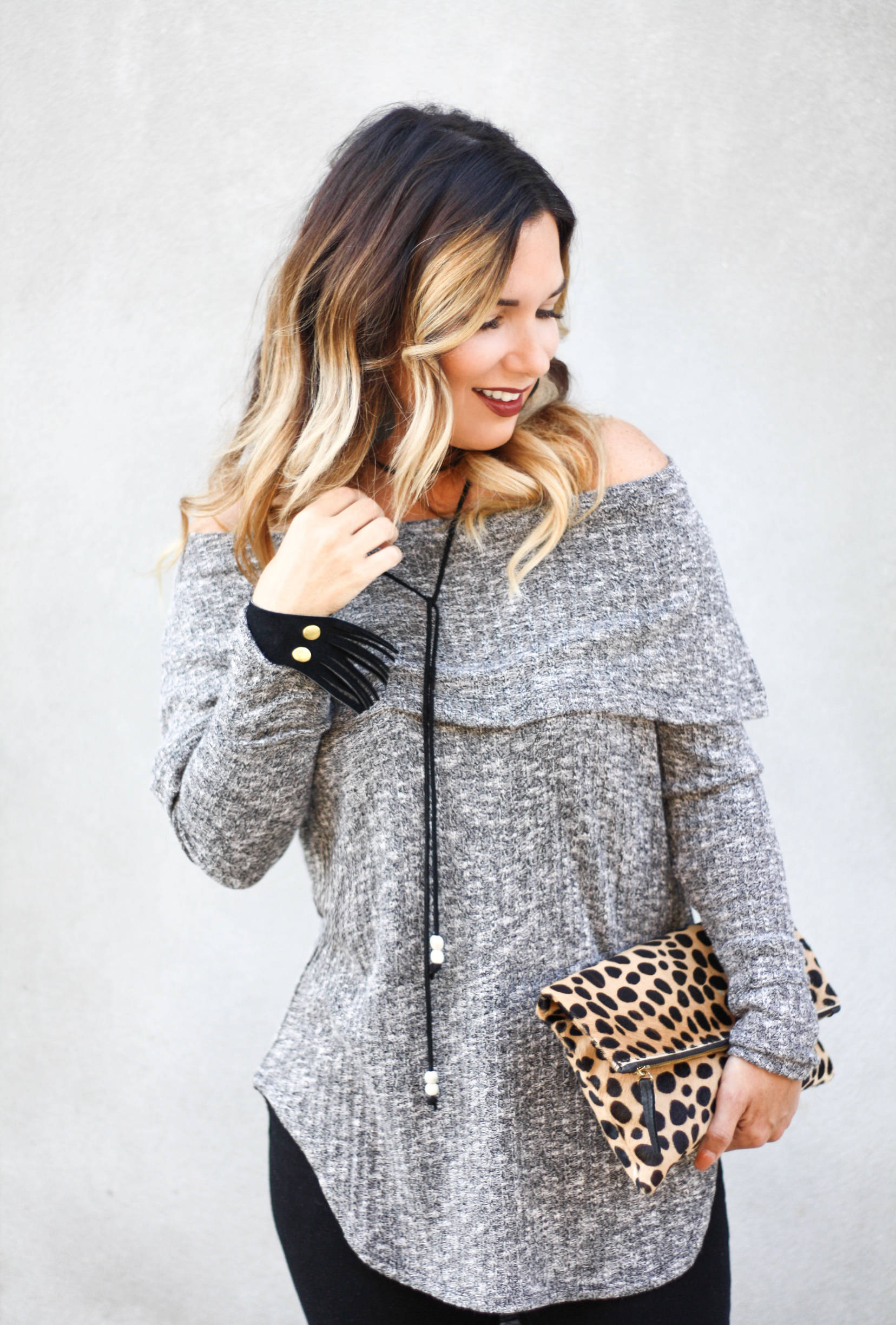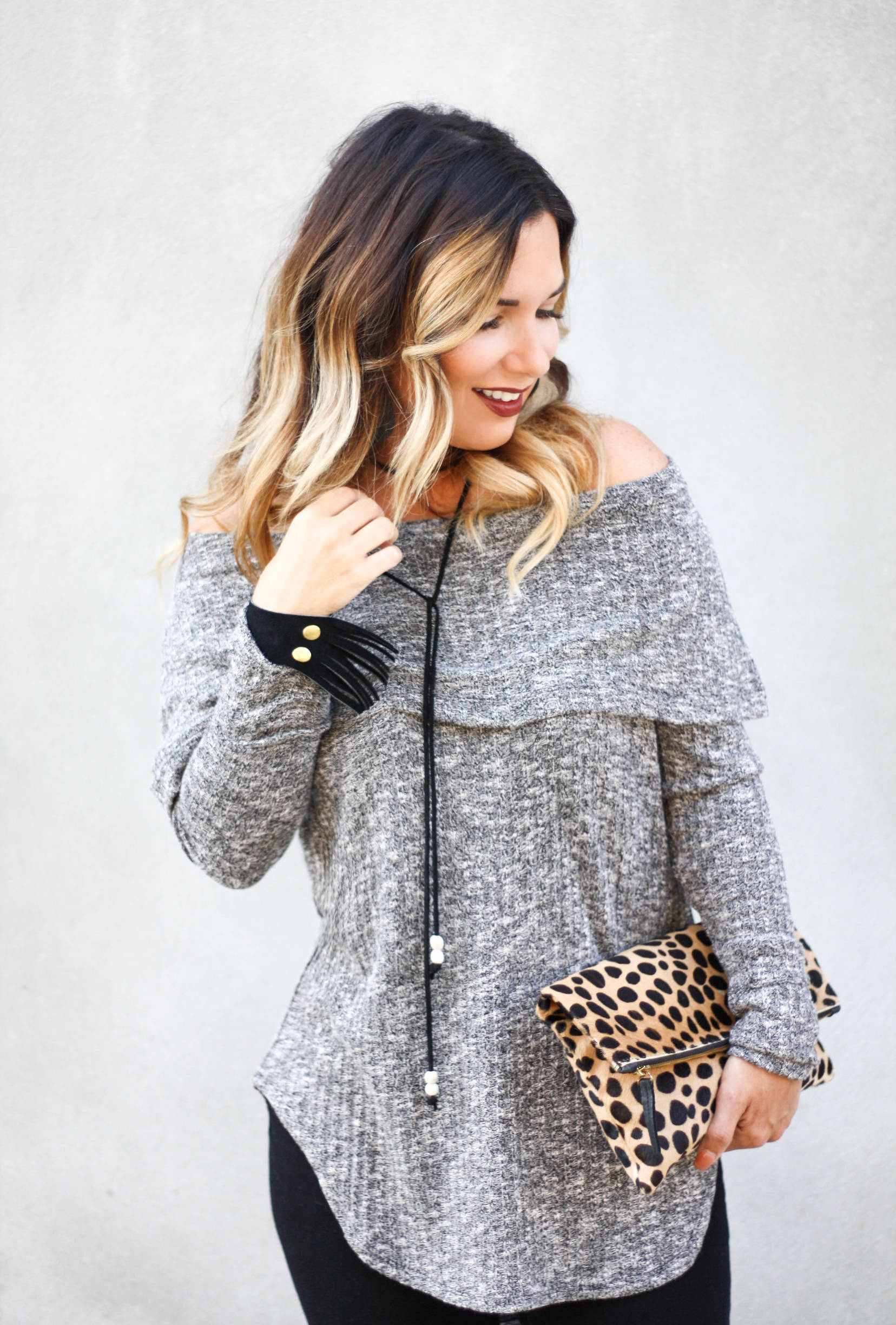 Accessories by Nickel and Suede
Seeing how much that I love accessories, I couldn't wait to rock this suede, fringe cuff and leather, tear drop earrings designed both by Nickel and Suede. From the presentation to the packaging to the quality of these designs, I am so impressed. And, I am very eager to order some of Nickel and Suede's designs as presents for Christmas. Their cuff selection is to die for. I do have to admit that I was a little worried about my ear lobes (they are both slightly ripped due to my love for very large, bold earrings). I was unsure about the weight of these earrings, but the company reassured me that they were super lightweight. Well, they were correct. My ear lobes didn't droop or hurt at all with these earrings. Again, I was so impressed. Check out all of the color options and styles that they provide. You will definitely find a pair that you will love.
Girl Talk
Just like I use to feel naked without all of my accessories, I also have moments where I feel naked spiritually (I forgot my armor/ my God accessories) #comeonsomebody. Let me explain.. Do you have moments as a friend, as a wife, mom, daughter or sister when you are just struggling?? I certainly do.. Getting my thoughts and my emotions under control is a harder task than I would like to admit. To get fixated on the problem, on how I was wronged, on other's faults, or even my own faults is just so much easier #nojoke.
That is why it is so important that I dress myself each morning with the armor / the God accessories listed in Eph 6: His truth, His peace, His faith, His assurance, His virtue, His words so that I can resist the arrows of doubt, anger, discouragement, guilt, fear, comparison, and confusion. These God accessories help me and help you to resist, to smash and to tear down every loose argument, thought, emotion and impulse. It is possible for us to stand confident and to stand firm no matter what is thrown at us. So, the conclusion to this girl talk: don't leave the house naked (spiritually) #forreal!!
We were created for the purpose of giving God's invisible character a glimpse of visibility.