---
shop the post
---

After years of abusing my skin by going to the tanning bed, I finally started to notice the damage in my mid thirties. And, I finally wanted to try my best to reverse some of that damage.
Some may say to just go natural and to not bother being bronzed. But, I feel thinner and think that I look cuter with a slight tan. Girls!!! HAHA!! So, I had to find the right self tanner for my skin. The search began…..
Well, I decided that I wanted to find a reasonably priced option because I would be using it year around. And, going get sprayed at a salon was definitely not going to happen. It may be easier, but it just wasn't the budget friendly option for me.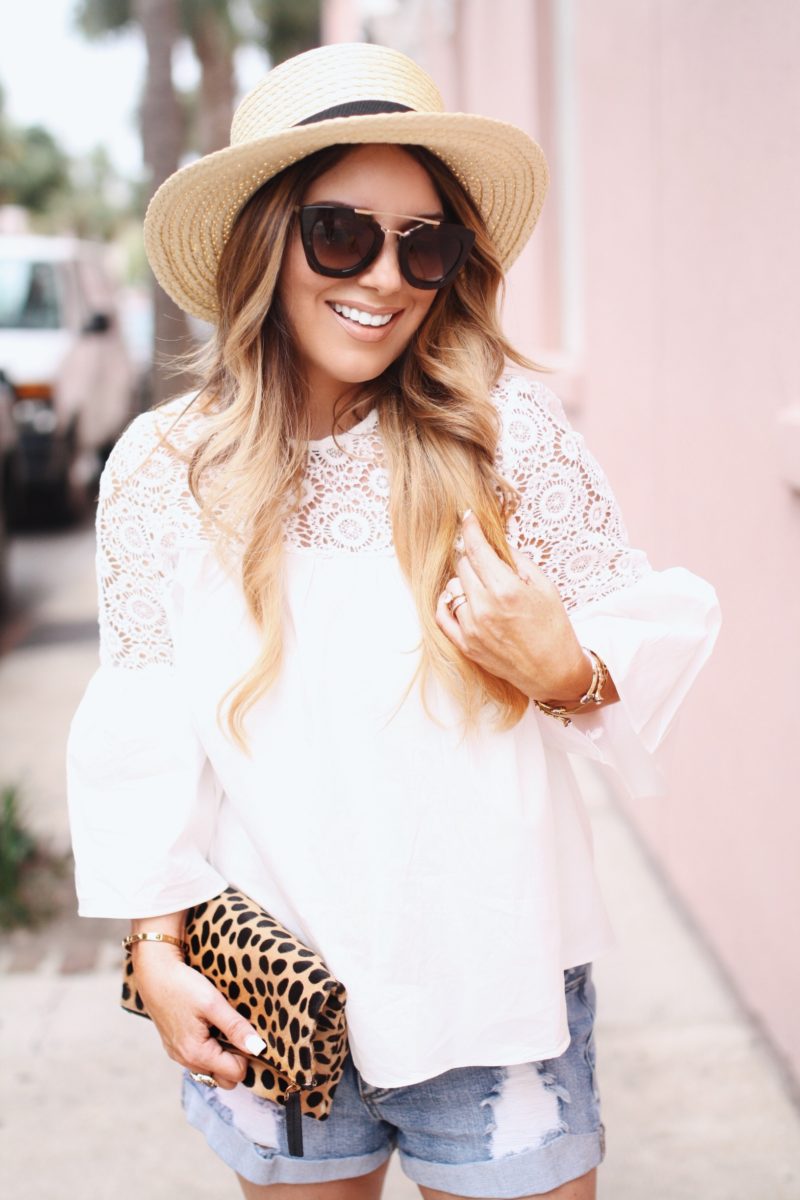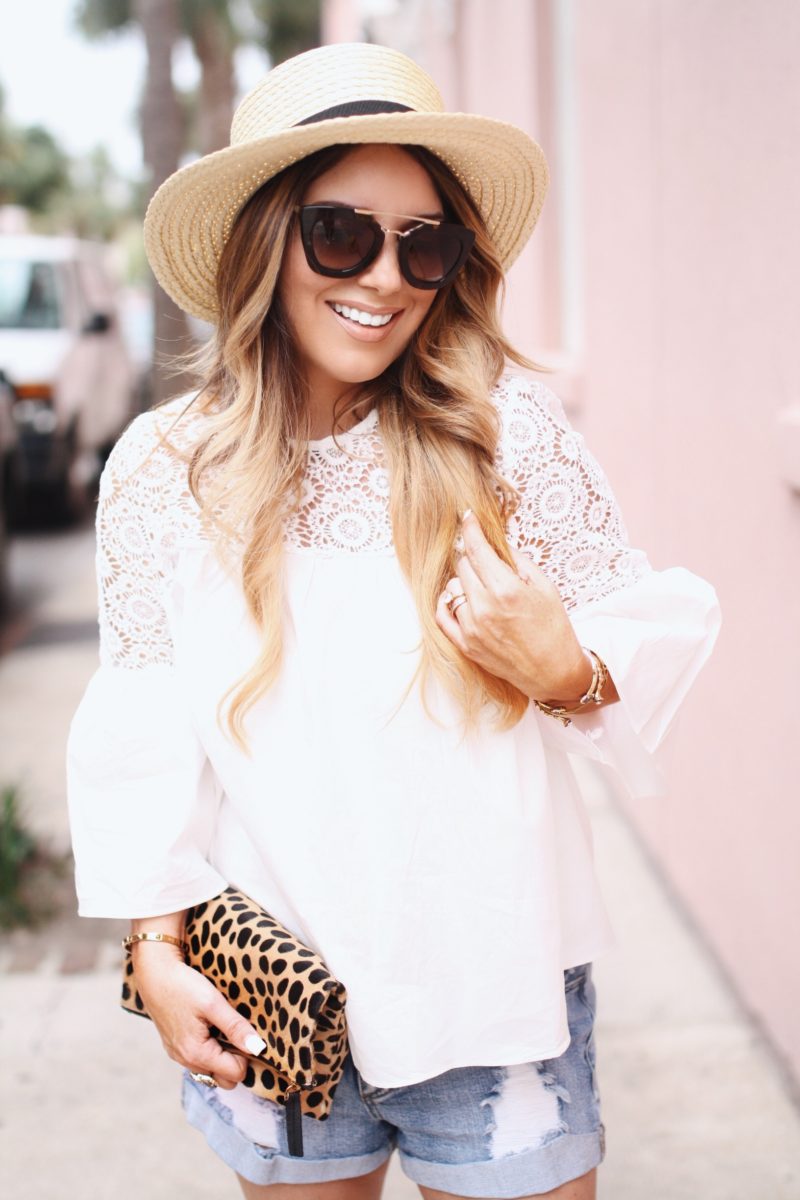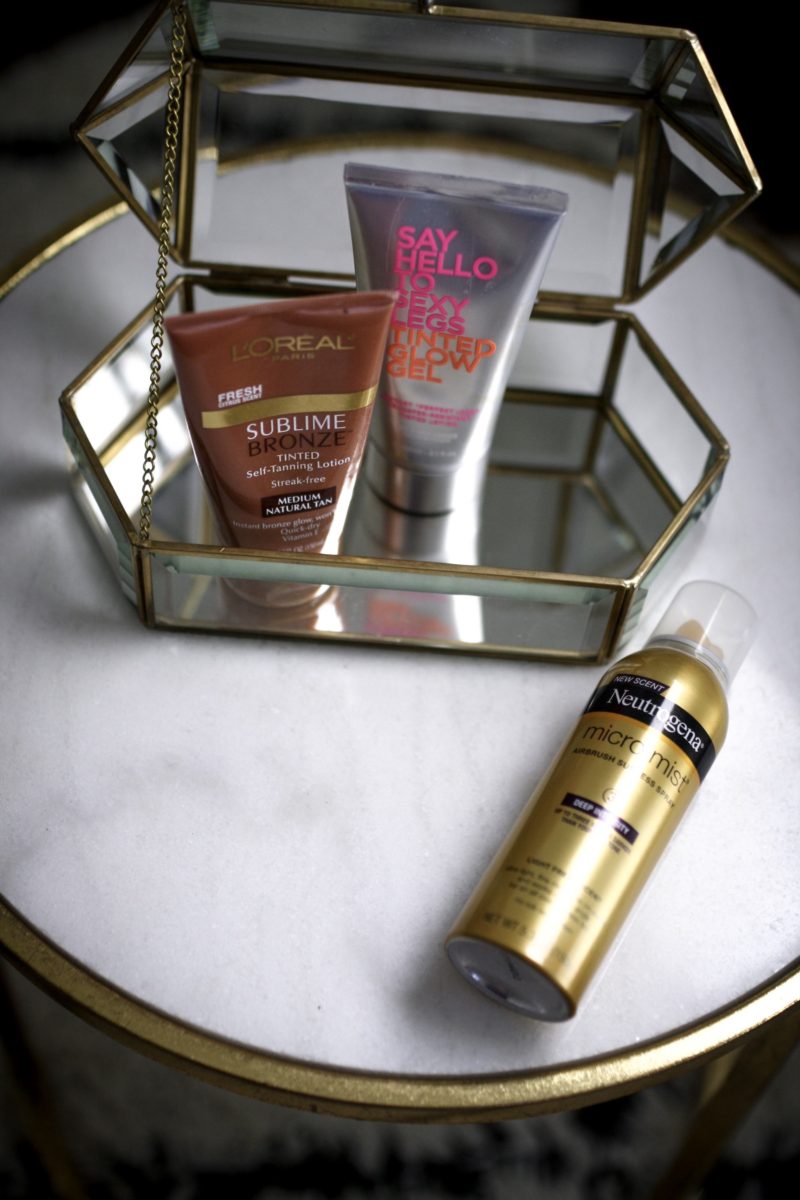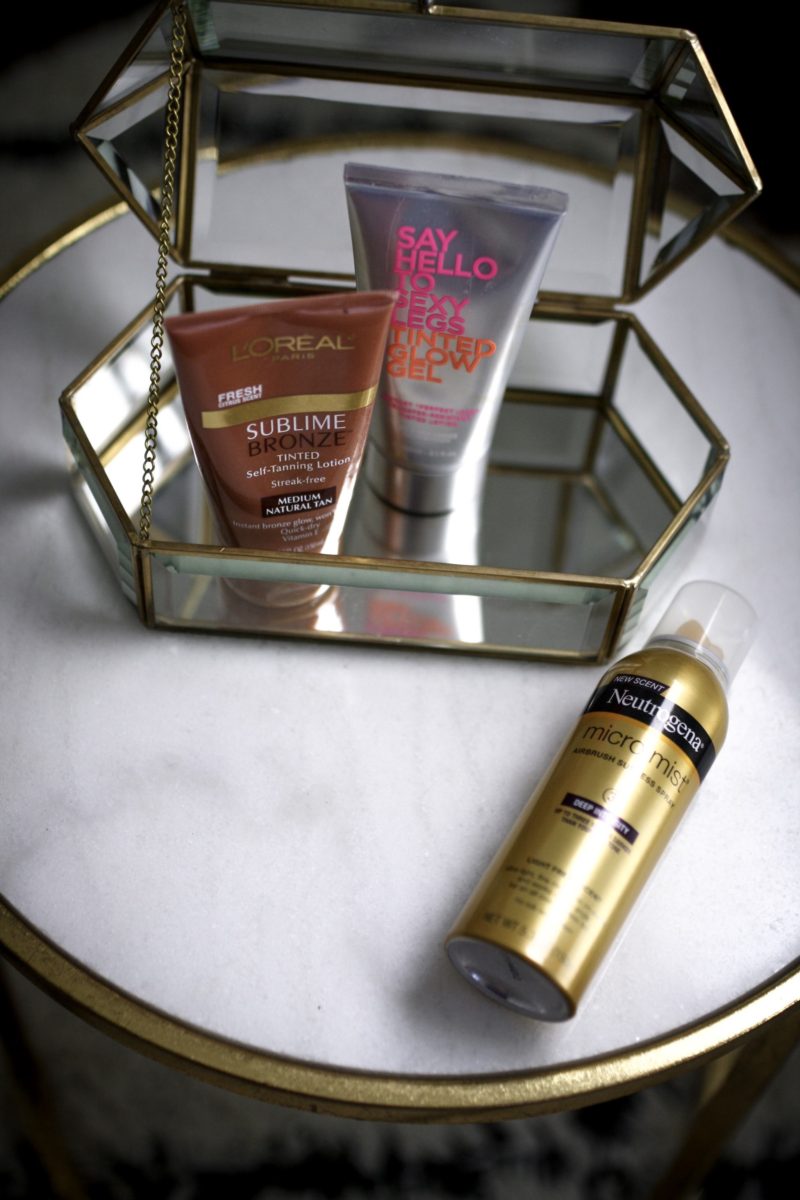 So, let me give you the juicy details:
So, my good and faithful option would have to be the Loreal Sublime Bronze. I have been using this one for over three years. It is a lotion that blends very well and has a shimmer too. I have the medium to dark skin lotion. I don't have streaks if I rub it in good, and if I properly wash my hands. It will last on my skin for at least four days. I usually do two coats to get the color that I like. This is my recommendation for all first timers.
Second one would be a newer one to my collection. It is the Neutrogena Airbrush tanner. It goes on clear which is good and bad. I can't tell where I already sprayed. But, I do love the smell and love the color on my skin. It is very natural. Again, it doesn't streak if I properly wash my hands right after. It is a spray, but I still have to rub in the liquid.
And, I'm saving my current favorite for last. I didn't think that I would love Say Hello to Sexy Legs. But, y'all, it is amazing. I seriously apply it one time, and I'm the color that I would be if I laid out all day. It's a rich bronze and has a little shimmer too. I actually squeezed some of it into a ziploc for our last trip. It was perfect and last the entire weekend. I would highly recommend this exact self tanner for those who already have olive skin. I am obsessed with it.
---
shop the post
---

Hope this helps someone who desires to look a little sunkissed but doesn't want to damage the skin. Also, this white lace top is a must have for summer. I wore it all day in Charleston, and I didn't want to take it off. It's so cute and comfortable.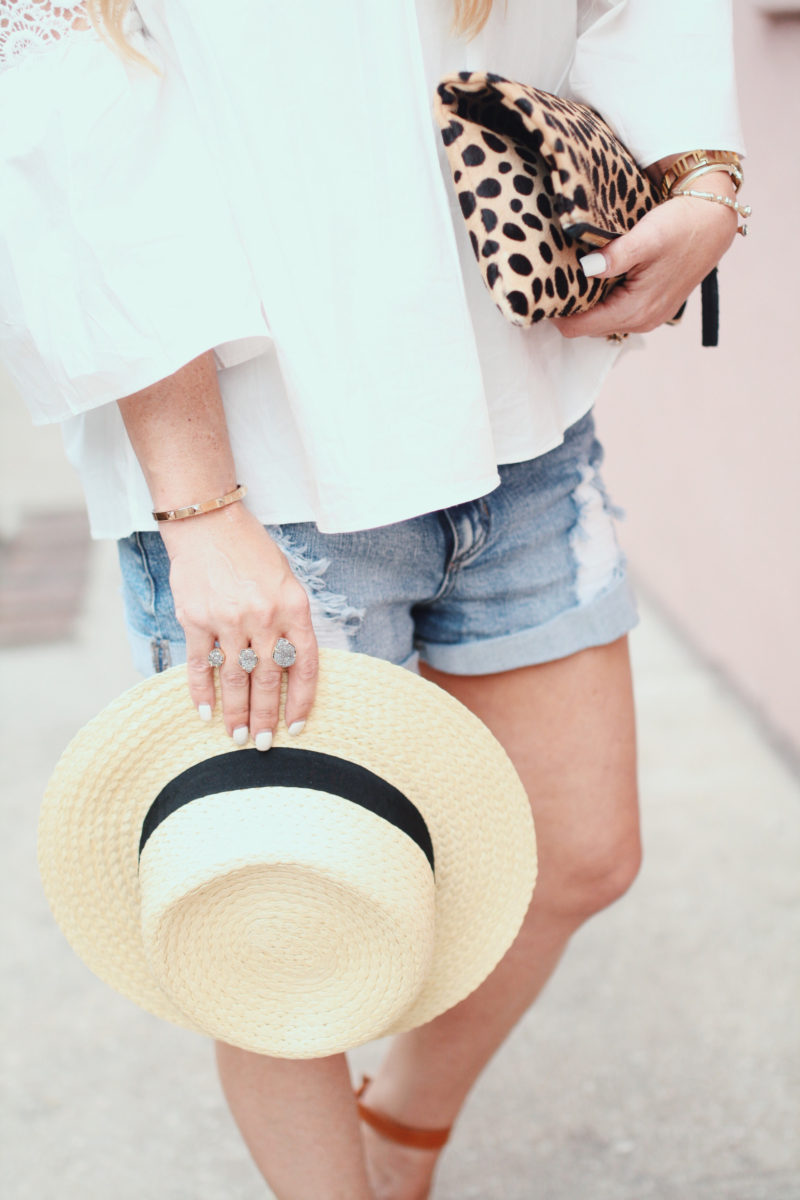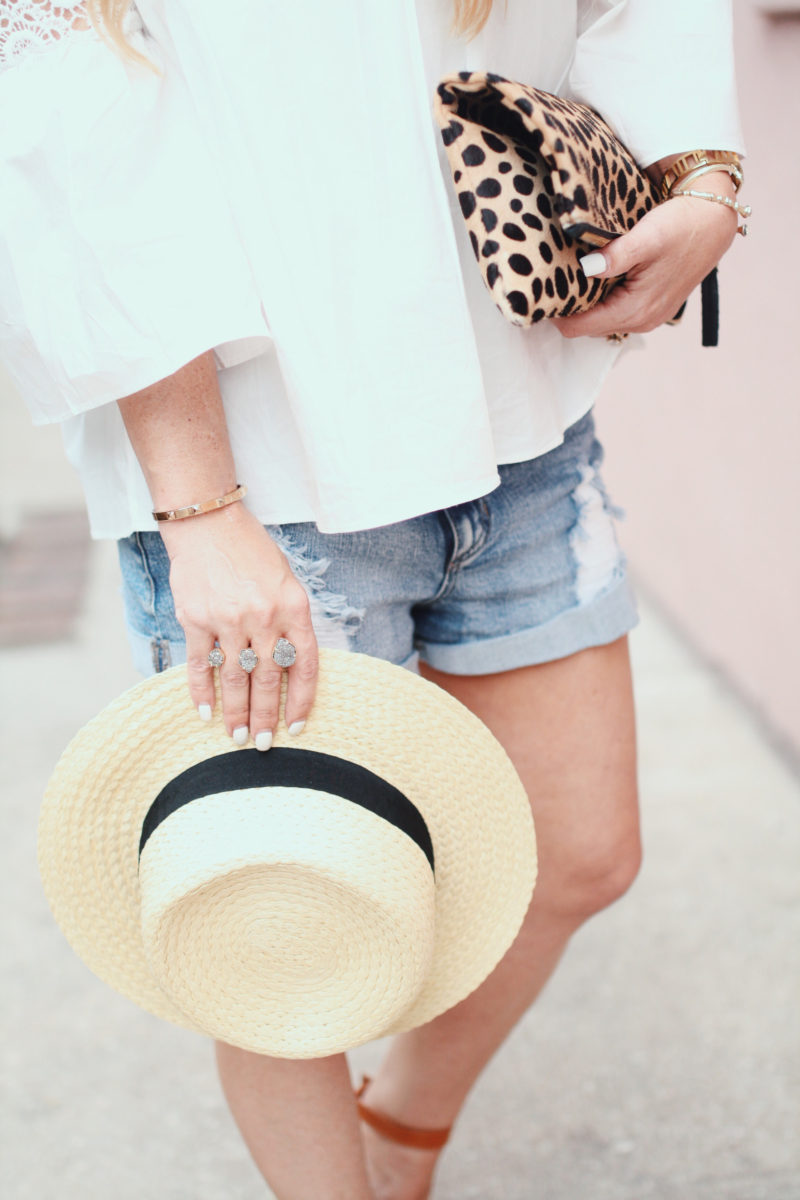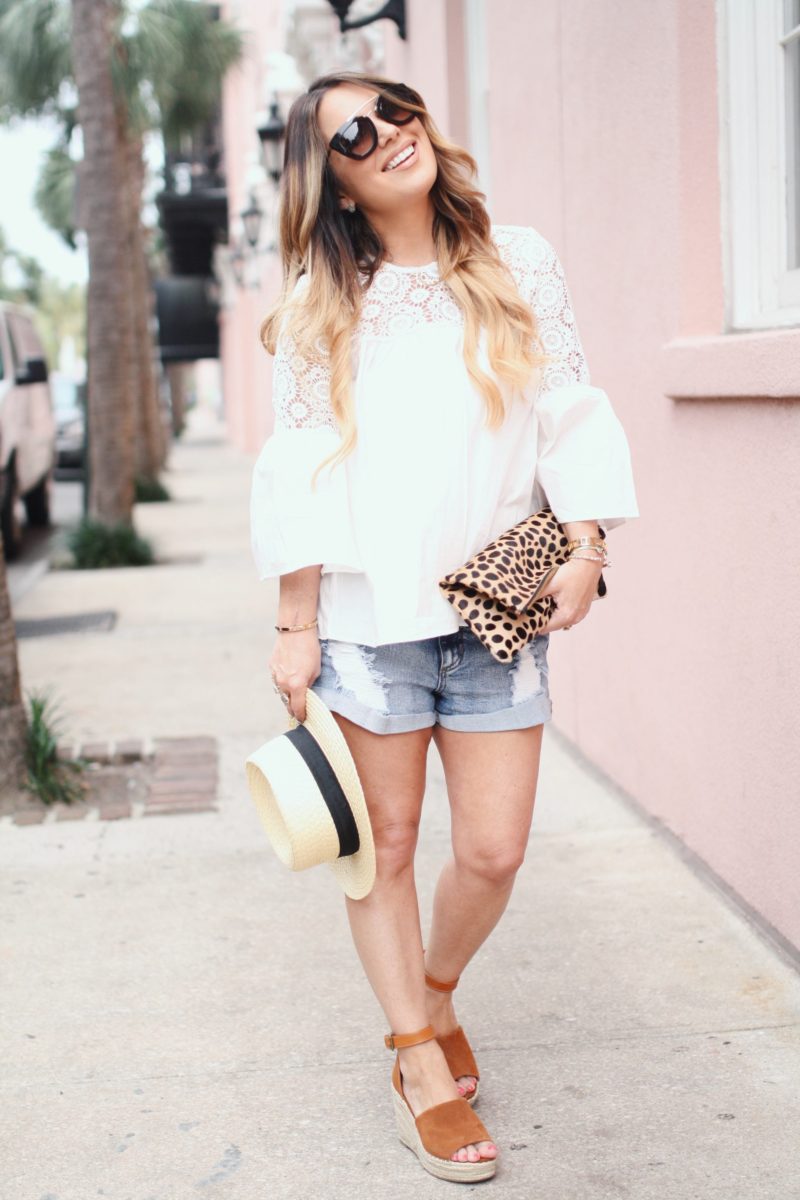 ---
shop the post
---

Thanks for stopping by my blog. Hope that you have a fabulous week.