WELL, HELLO TO ALL OF THE MOMS AND TO THE FUTURE MOMS. I am so excited to link up with some fellow mom bloggers for some mom talk (their blogs are linked below). One of my most asked questions would have to be "how do I do it.. how am I a stylish mom of four active kids?"!! Well, before kids, I never thought about comfort, versatility or prices because I didn't have to. I would spend an hour on my hair and another thirty minutes on my makeup. Once I became a mother, heels, fitted tops, uncomfortable dresses, and excess time to primp was no longer a part of my daily routine. During those first few weeks with a newborn, I was lucky if I even changed out of my pj's and brushed my teeth. As time went on, I desired to find my style as a mom, but I wanted comfort yet still cute. And, the good news is that it is possible even after four kids.
We can still look fashionable and put together after kids without spending too much time and without spending too much money.
"Dressing well is a form of good manners." ~Tom Ford
Each one of us have different body types, and they change even more after numerous babies. And, that is okay. My butt sure doesn't look like it did in my 20's and before Bella. And, that is okay. You don't have to go on some strict diet to feel confident. In my opinion, it's all about feeling pretty and comfortable in your own skin. You do you, but I encourage you to find what makes you feel confident. I'll just share some tips that I learned after birthing four bambinos.
.
.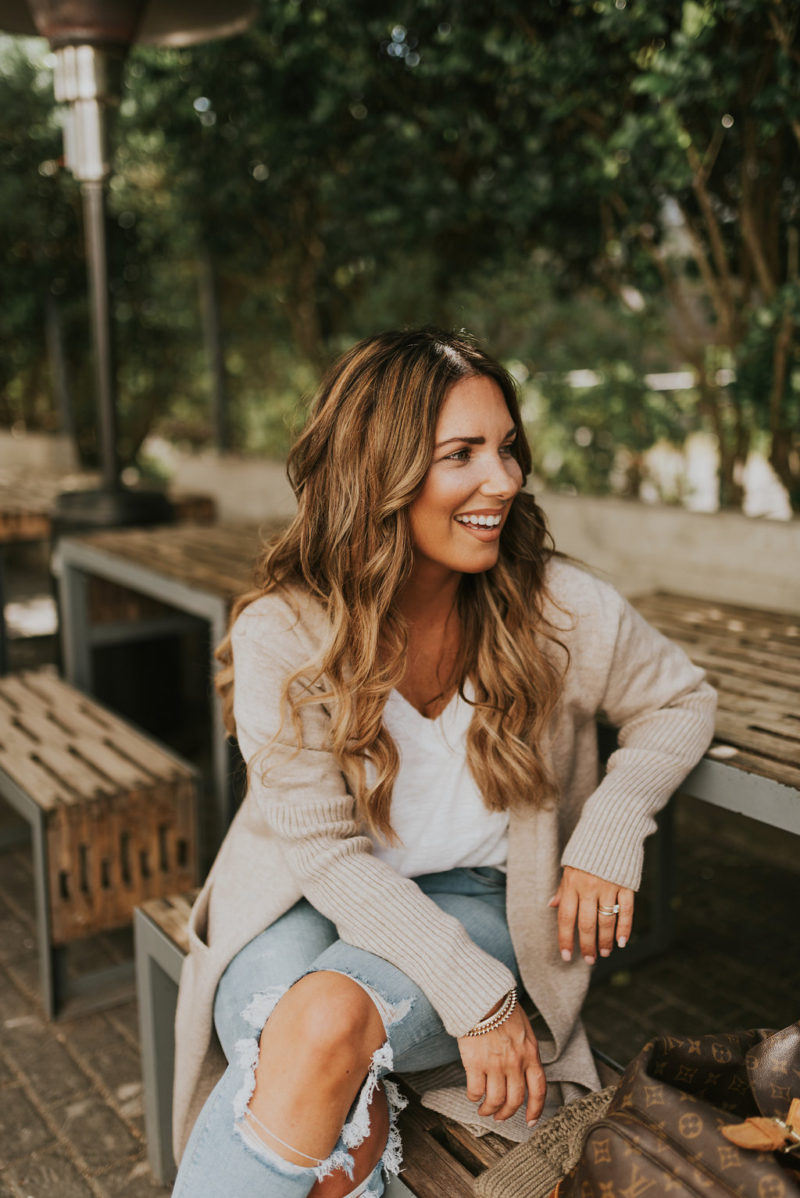 .
I personally know that I don't have the perfect body. My thighs and stomach remind me daily. LOL!! I promise that I am not body hating. I have just learned to dress according to my body type and comfort. Jeans, Zella leggings, loose dresses and oversized tops are so my jam. I only like to invest in clothing that I will get lots of wear out of each season. Comfort and cuteness are my priority.
fashion tips that I discovered along the way…
.

.

.
.
One or two neutral cardigans is a very smart purchase. I have worn this one nonstop these past couple of months. It's lightweight yet cozy.

.

.
.
.
.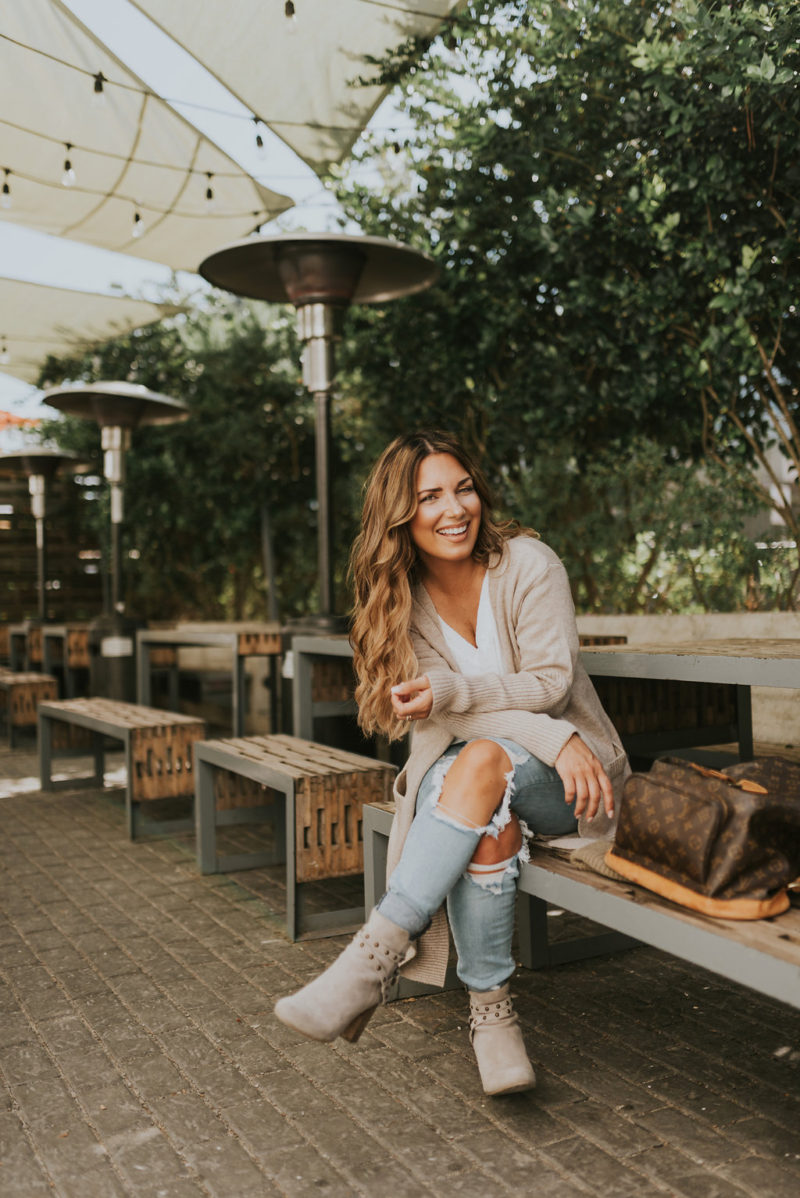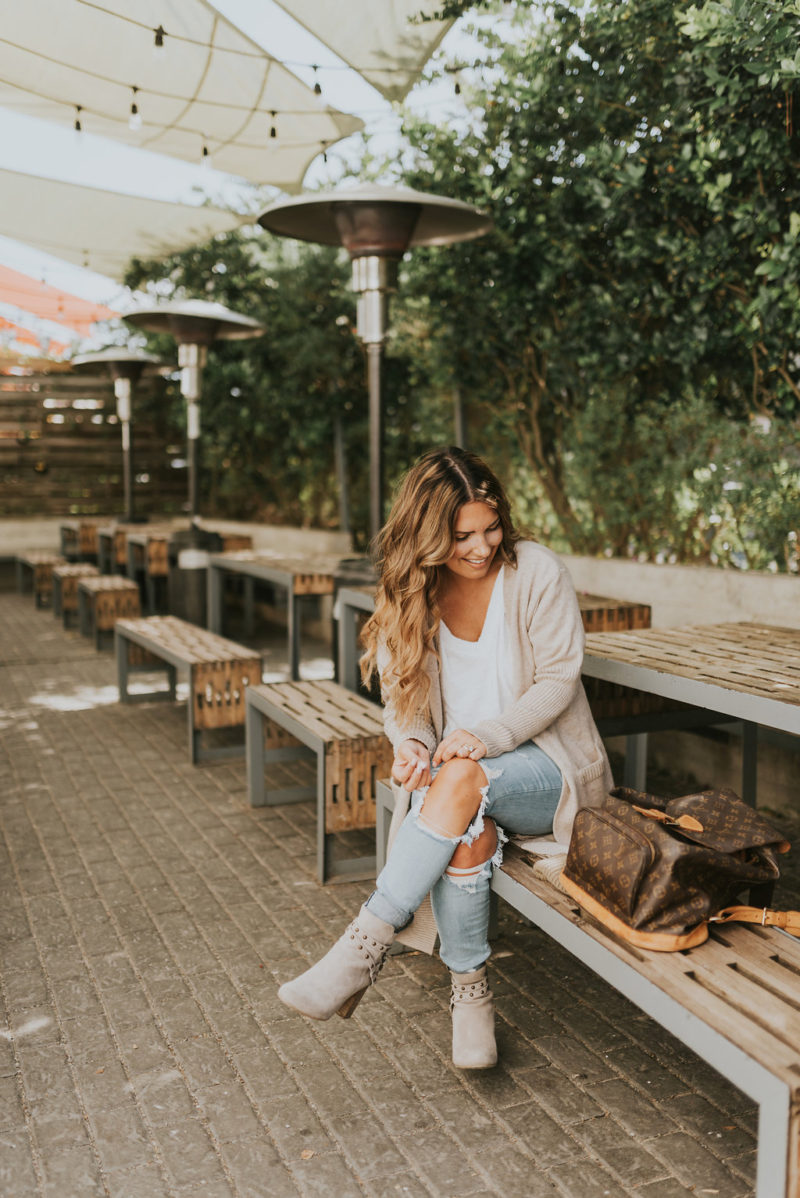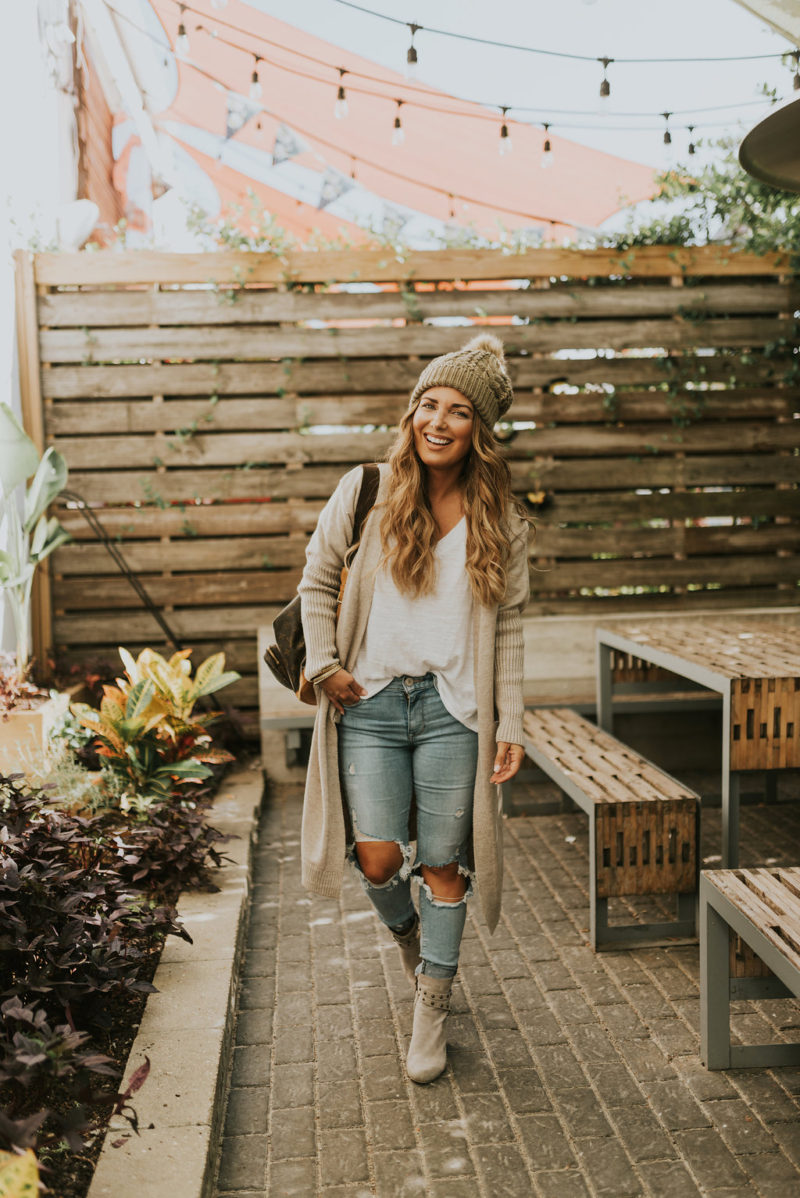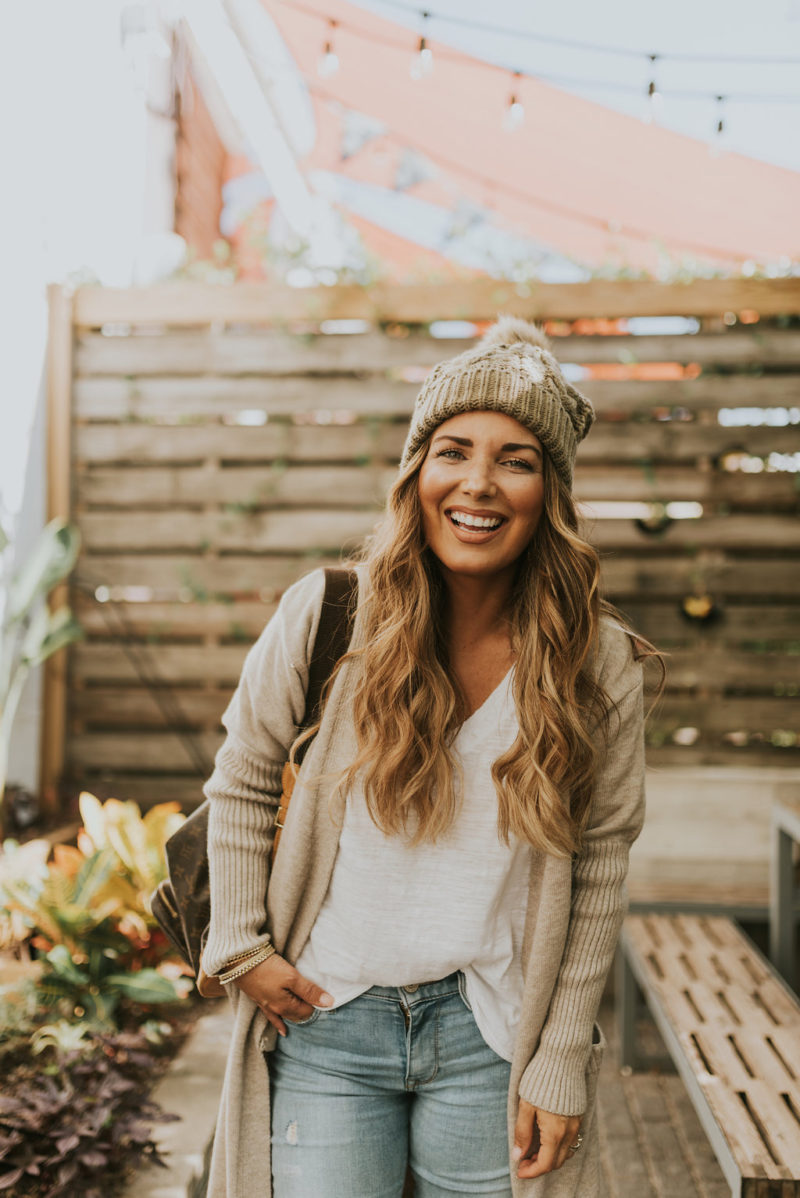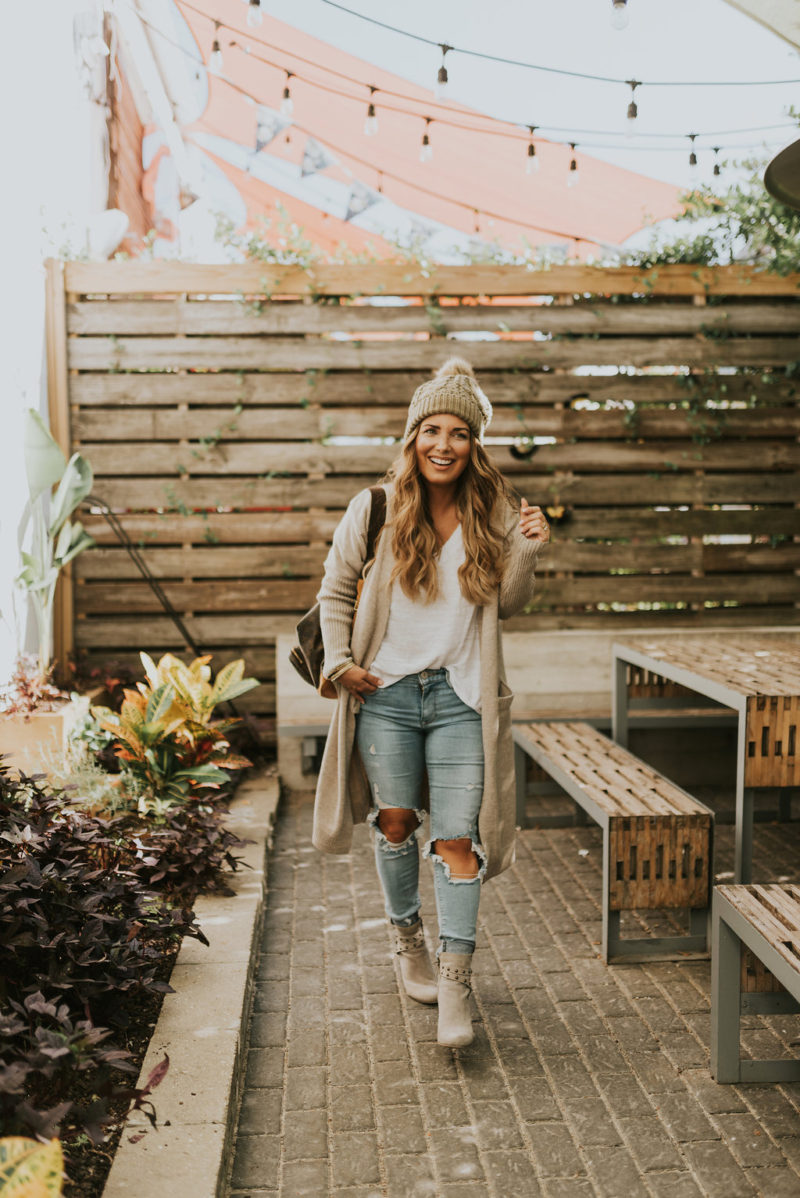 .
beauty tips that I discovered as a mom….

A good wand and drier have also transformed my locks. I honestly fix my hair once to twice a week, and that is all that I have to do. Those products combined with the perfect hair tools have been the best decision that I have made for my hair.
 .

.
.
.
I'm linking up with 8 other bloggers (who are also moms) to talk about how motherhood has affected each woman's personal style. Take a peek at their thoughts on this subject:
Samantha (The Samantha Show) | Alyssa (Feathers and Stripes) | Lauren (Outfits and Outings) | Caitlin (Confessions of a Northern Belle) | Laura (Have Need Want) | Amanda (South Coast Style) | Heather (My Life Well Loved) | April (April Go Lightly)
Hope that I encouraged a few mommas out there to find your new groove after kids. We all possess our own style, and that is what makes us unique. You can check out an older post of mine that has some real, mom talk: here. And, make sure to follow my Pinterest page: here.

Hop.