It is that time again where we are reminded to be thankful. But, shouldn't this be our attitude at all times??!! I have to say that I am challenged a lot to count my blessings. It's so easy to get sidetracked and really believe the lie that we aren't as blessed as others. I just read the verse "Give thanks in ALL things". This is the lifestyle that we should posses.
thanksgiving: (n) an act of giving thanks 
Tomorrow, we have a ladies luncheon, and I offered to bring my mom's cornbread dressing. Y'all, this stuff is like crack. It's so good!! (I'll be sure to share the recipe at the end of this post. Promise!!) As I was cooking her famous dish today, I couldn't help but HAVE genuine thankfulness for a mother who has taught me the little things. From cooking to cleaning to being a loving wife and mother, she modeled to me a lifestyle of giving. She was and is thankful for the role that she was given, and it shows in her attitude. She displays a spirit of thanksgiving. It's such an honor as women to play the role that we do as a wife and mother.
"a thankful heart is not only the greatest virtue but the parent of all the other virtues."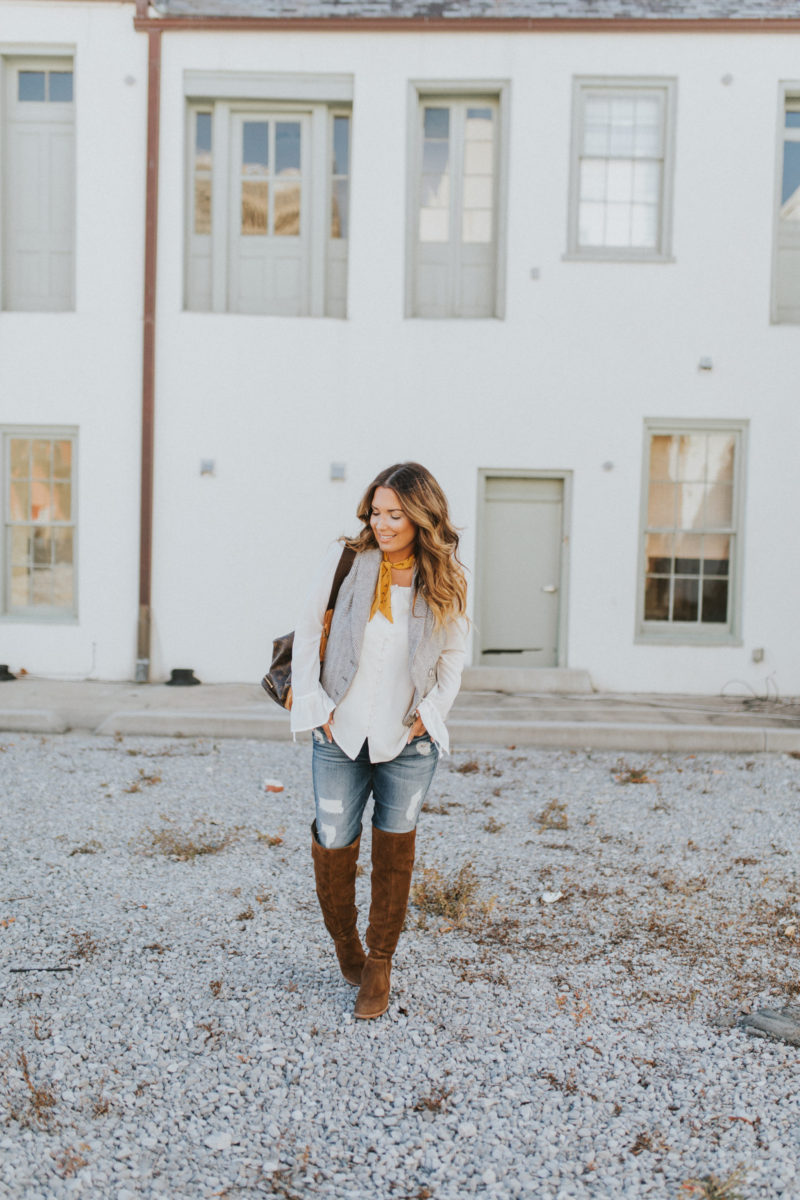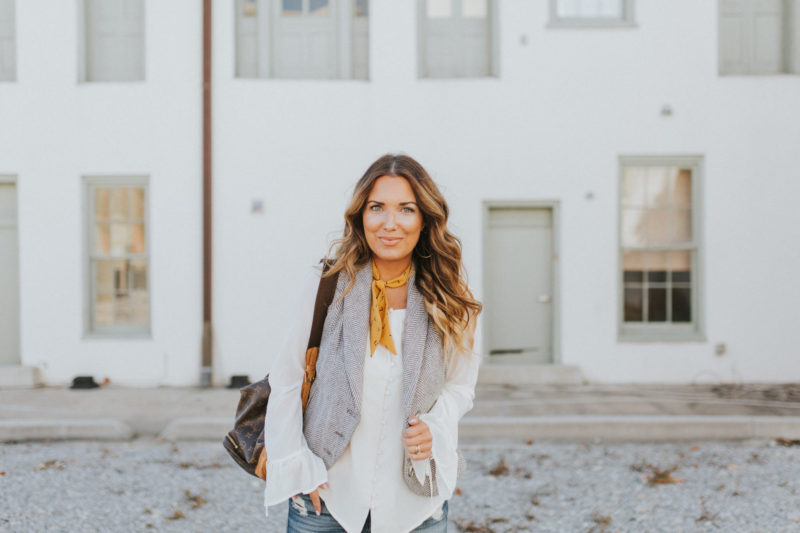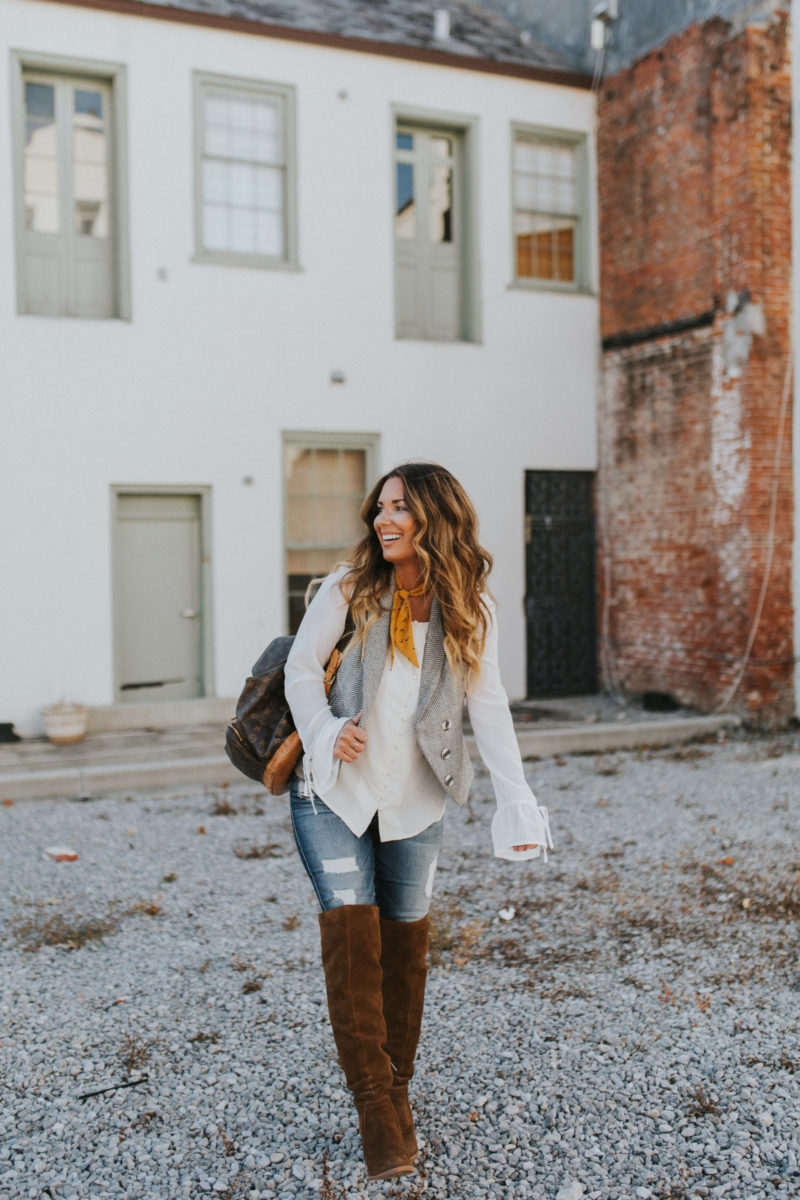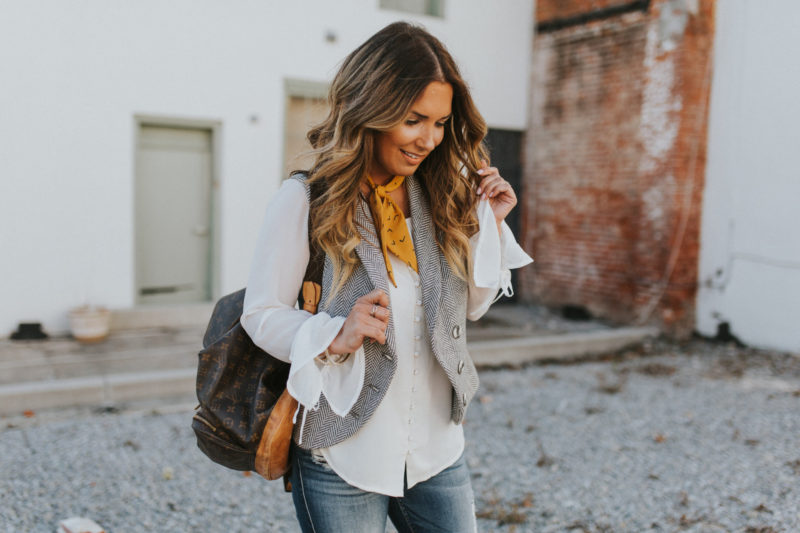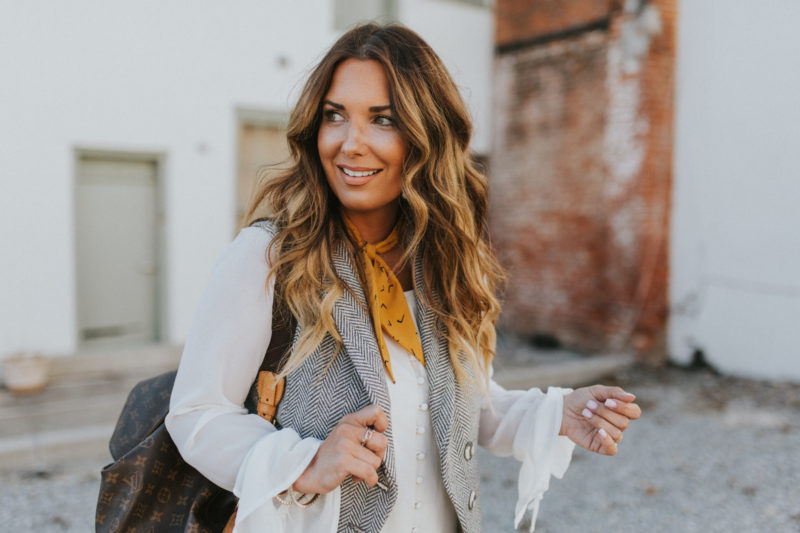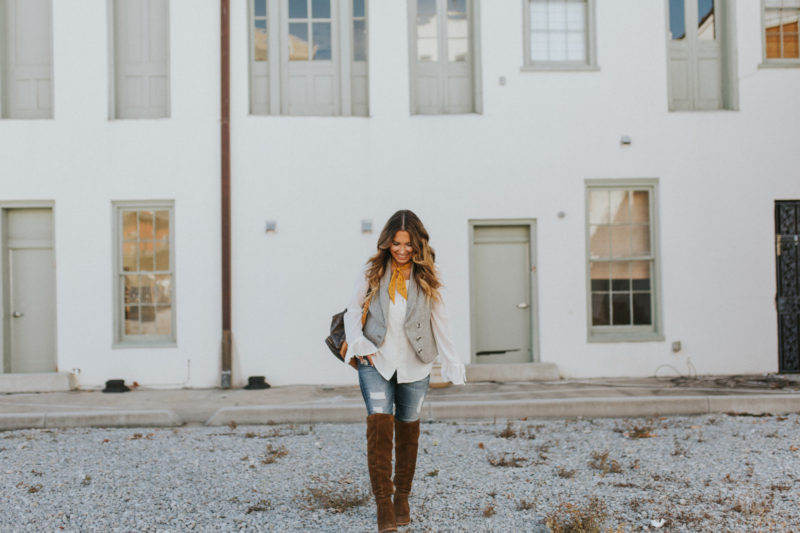 thankful for brands that care..
While on the subject of thankfulness, I have to share how impressed that I am with ModCloth. I have partnered with them this month to share their latest designs which are lovely. But, what I really appreciate is how they celebrate women and help dress every body type. They offer clothing from size 0 to size 30. What!!! That is so amazing.
What is also amazing is this button-up top in eggshell. I styled it two ways so you see how versatile that it is for work, a girl's night out or a weekend getaway.I paired it with this herringbone vest and with this velvet blazer. It would also look great with a skirt and over the knee boots. The possibilities are endless.

top in eggshell || herringbone vest || velvet blazer
now, the recipe for the cornbread dressing…
4 boxes of jiffy cornbread baked according to the box
2 or 3 large chicken breast
1 large carton of chicken broth
chopped green onions (I add a lot)
two cups of the creole onion mix (this is a mixture of onions, celery, green bell peppers and red bell peppers)
2 cups of water
Tony's seasoning or other creole seasoning (I add roughly two tablespoons)
Boil chicken with the other ingredients until chicken and onion mixture is tender. Shred the chicken. Crumble the cornbread and add it to the other ingredients. You may not need all of the cornbread so take your time mixing it together. You want the dressing to be moist not dry.
AND, THAT'S IT!!! You will freakin' love it!!!
Thanks to ModCloth for sponsoring this post. All thoughts and opinions are 100% my own. 
Photos by Darian Kayce