DREAMS DO COME TRUE: part 1 of our travels to California
---
.
So, California has been on my list to visit since the moment that we left our vacay back in 1999. It's the weather, the atmosphere, and the scenery that gets me. When I started to plan this girl's trip a few months ago, I knew that Palm Springs was on top of the list. I'm already itching to go back, y'all!! HA!!
Palm Springs is such a magical place to explore and to take lots of phenomenal photos. From the famous pink door to cacti everywhere, there are so many places to go and things to see. We did fly into Los Angeles (it was cheaper) and rented a car.
But, first things first, I'm a realist…. haa, I had an Iggy moment while typing. But, seriously, important things first, lodging is what I am most picky about when traveling. I didn't want to stay at stiff hotels on our entire trip.
Part of my dream was to actually tour California in an Airstream, but my hubby said no. So, I found one on Airbnb owned by the Silver Trailer. Y'all, it was heavenly. From the landscape to the layout to the design to the location, it was perfection. It was such a great price too. And, the owner, Kristiana, had LaCroix waiting for us in the fridge. YES!!
.
.
---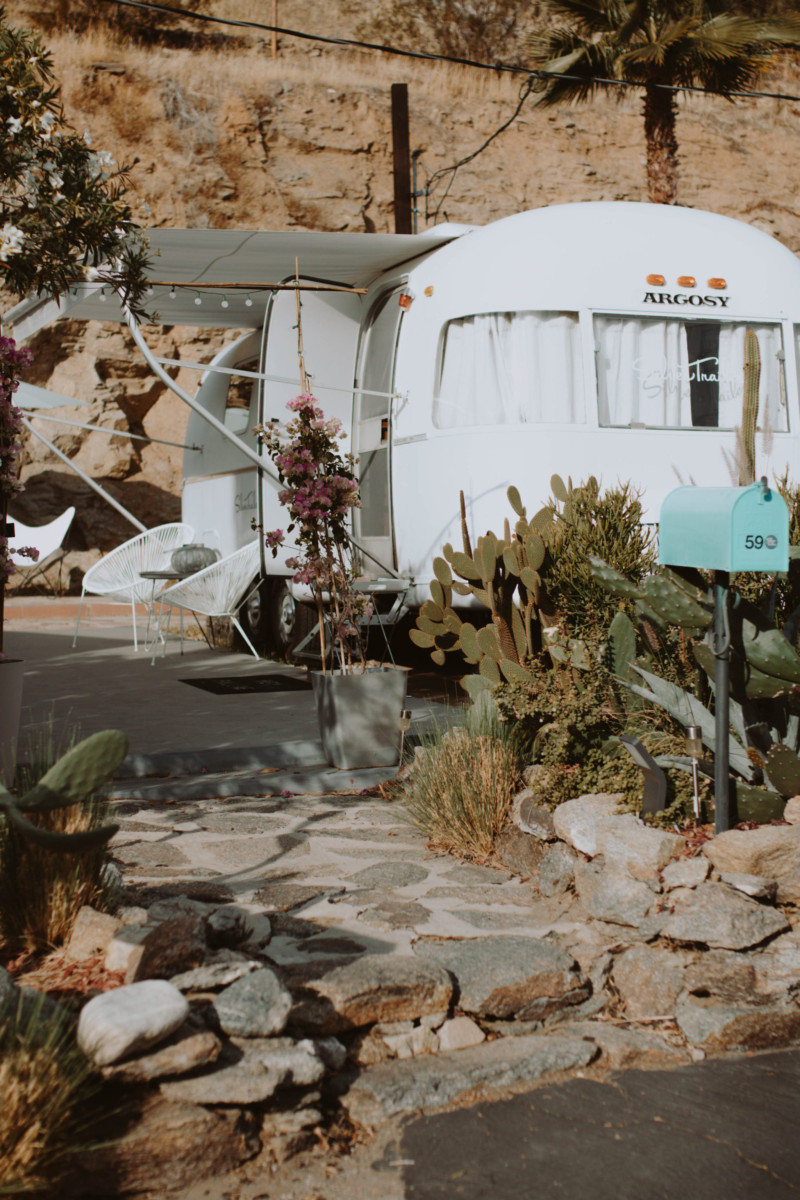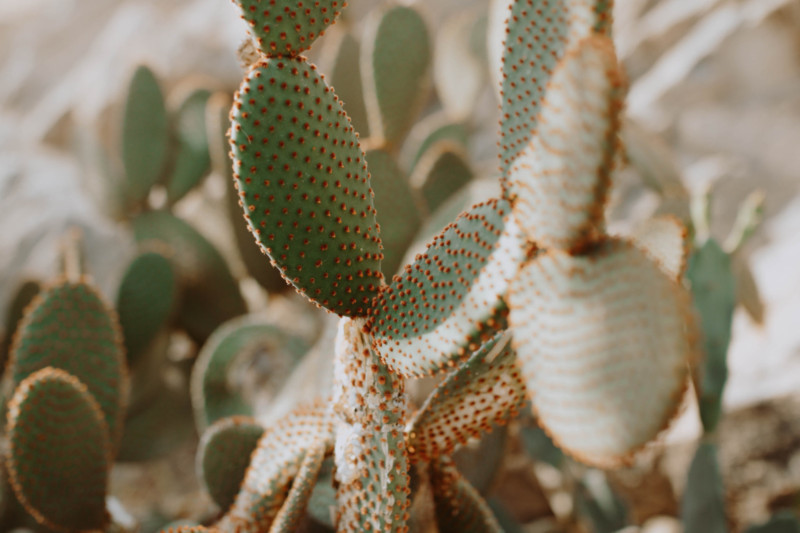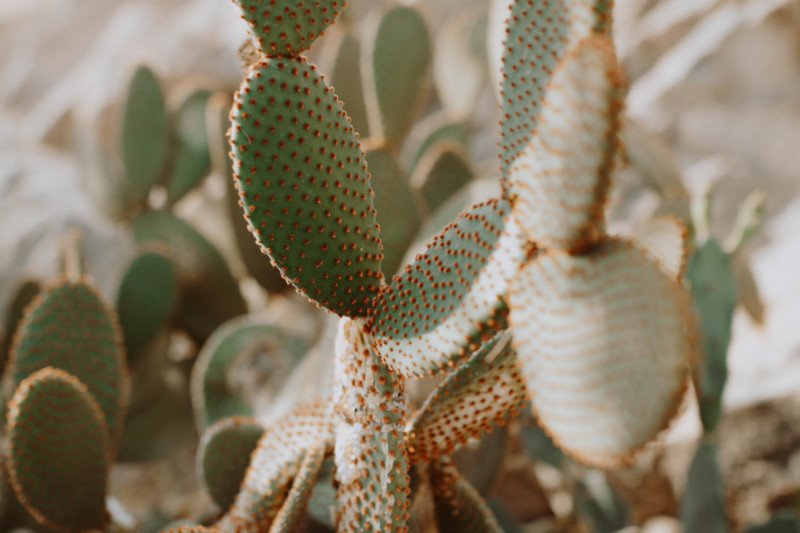 ---
JOSHUA TREE NATIONAL PARK
.This park is technically not Palm Springs, but it's only an hour away. It is worth it. They have trails in the park and so much to see. We just wanted to drive around to capture in the sights & take photos. We spent around  2 hours total driving from one end and to the other. But, you could spend an entire day in this park. And, it's only $25 per vehicle.
We had to make sure to make our way to the Cholla Cactus Garden. It's so magical. Just watch out for the hazardous cactus. They literally jump like fleas and attach to your clothing, shoes, and skin. We were all victims to these cactus needles. But, it was worth it.
.
---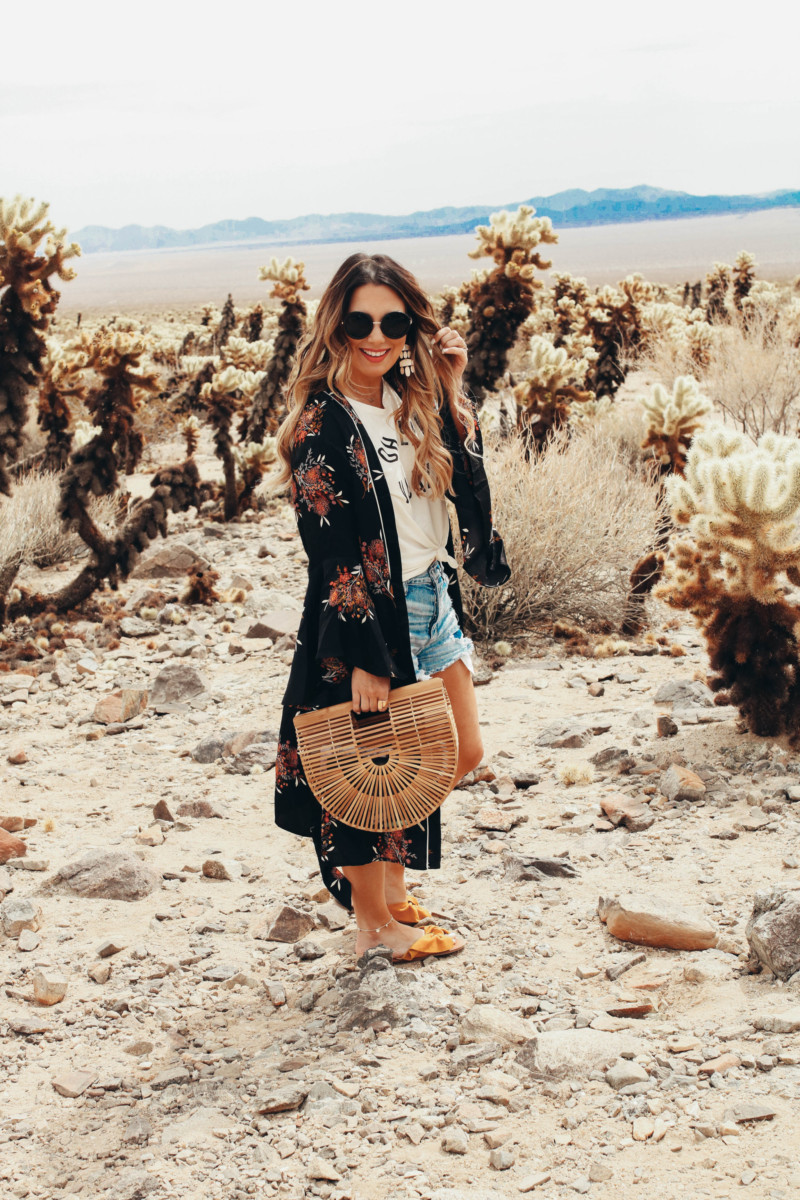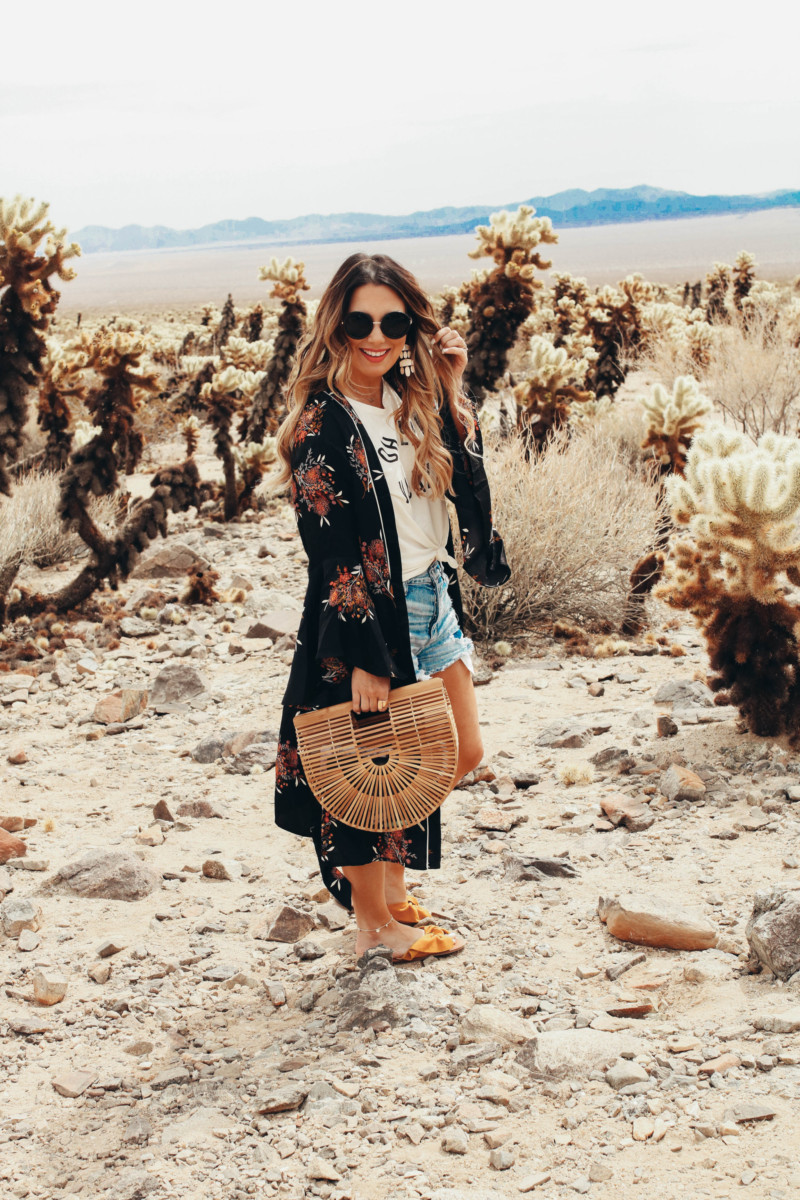 .

.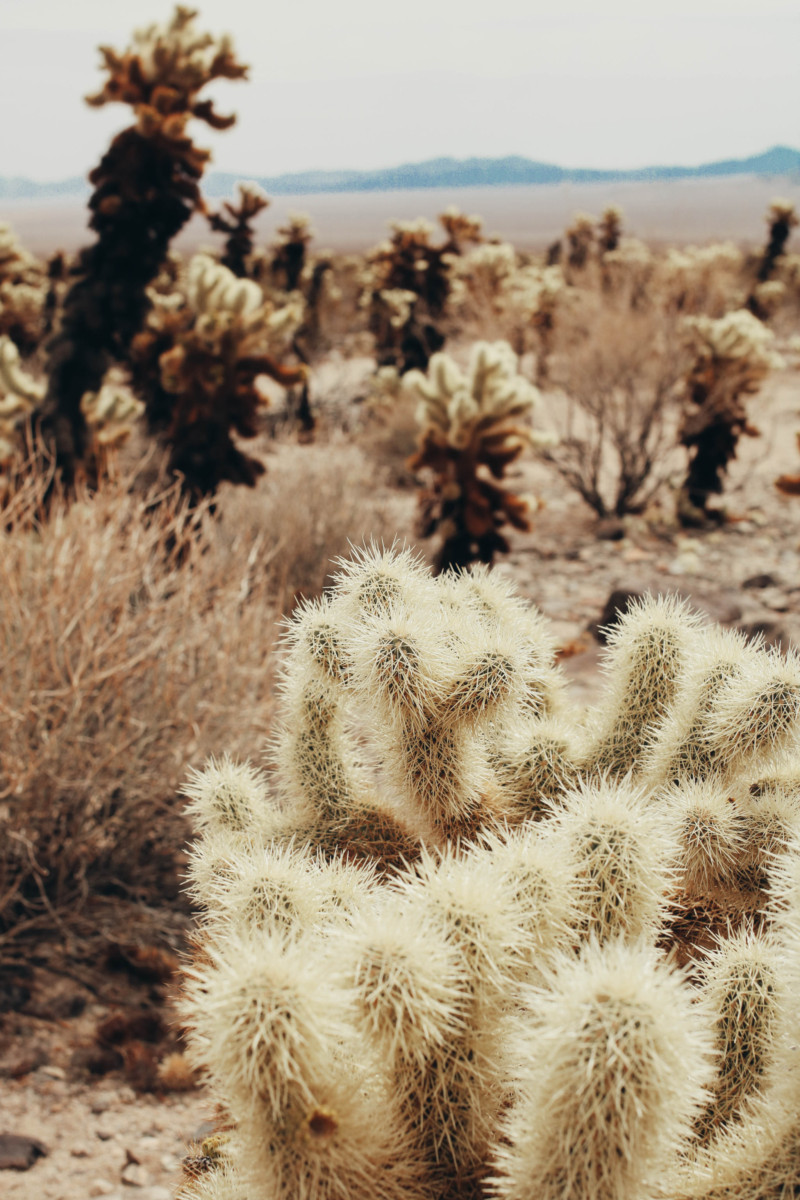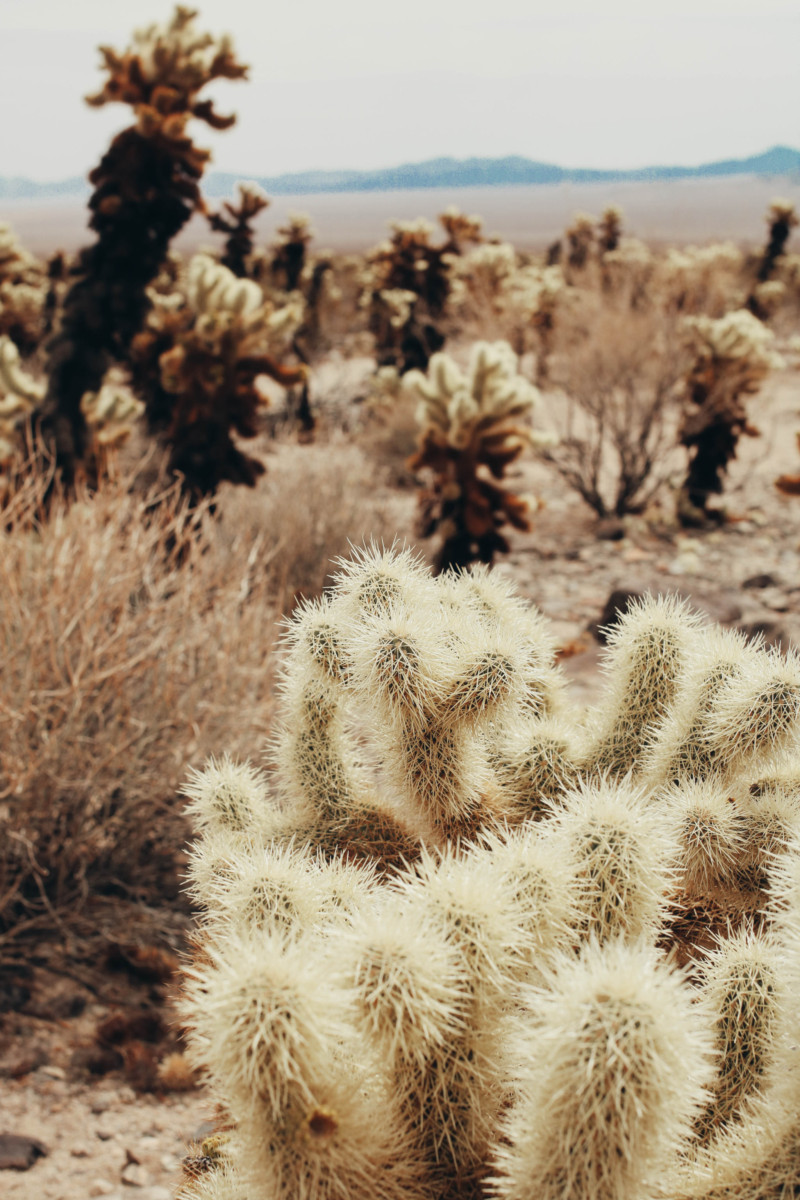 ---
THAT PINK DOOR
.
The famous house in Palm Springs is just as divine in person. The midcentury design in Palm Springs is simply perfection. The bubble gum pink doors and those blue agave plants are fabulous.. Sadly, people have taken advantage and abused the privacy of the couple who owns this property. So, now, they posted signs in the yard "private property" and "no photography". I took pictures from the sidewalk and street out of respect for their wishes.
The address for the house is 1100 Sierra Way, Palm Springs. Just down the road from our Airstream and other popular hotels. They have so many other houses that are darling too.
.
---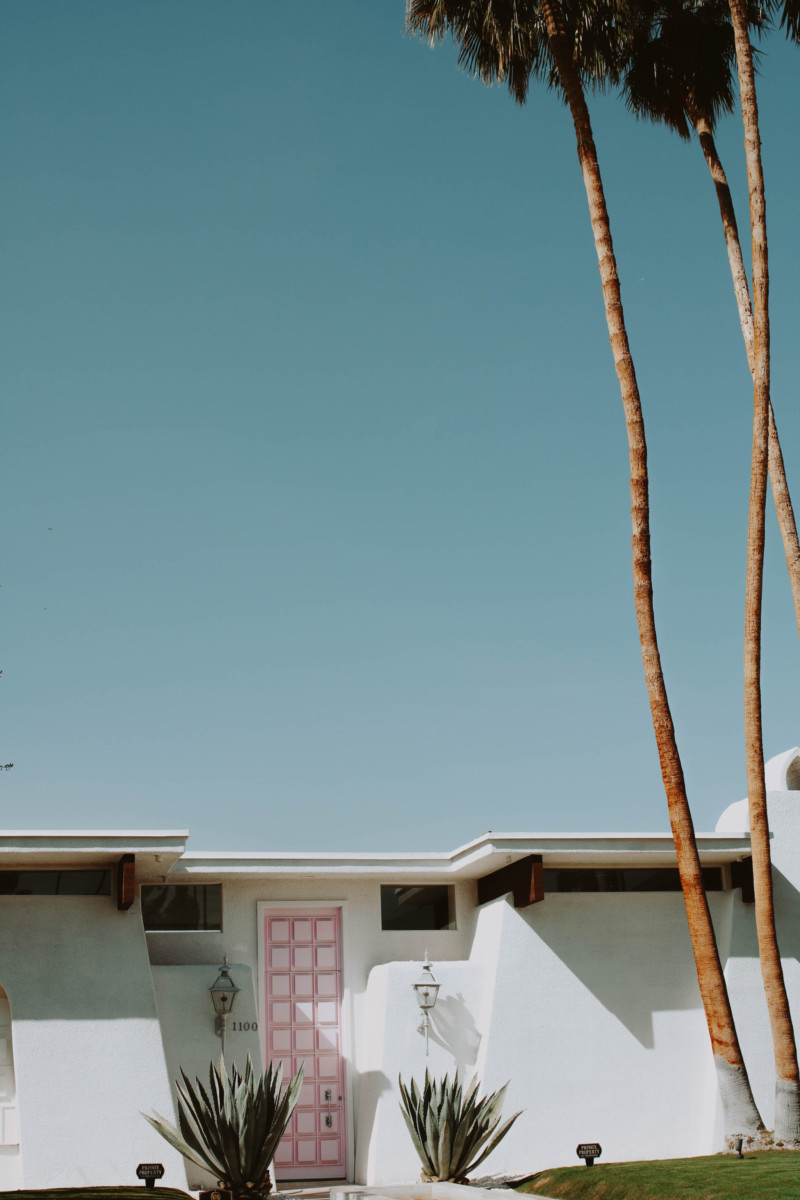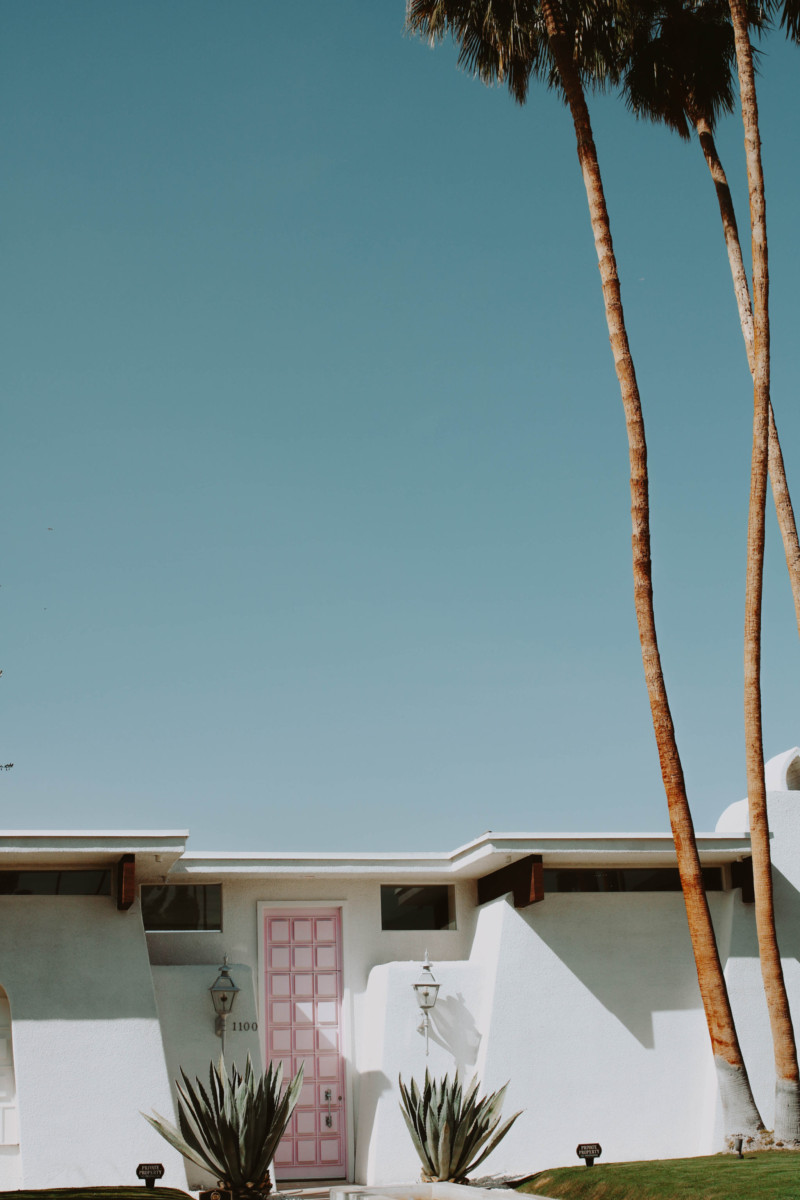 ---
.
MOORTEN BOTANICAL GARDEN
.
This is a must place to visit. It's only $5 per person, and you can take hundreds of pictures of rare cacti. The cactarium was another dream come true moment. I tool probably 75 pictures in there alone. They also have cactus for sale ranging from $2 and up. My daughter and Chanel bought a few, and they boxed them for us. And, you can carry them onto the plane. The address for this garden is 1701 S Palm Canyon Dr, Palm Springs.
.
---

.

.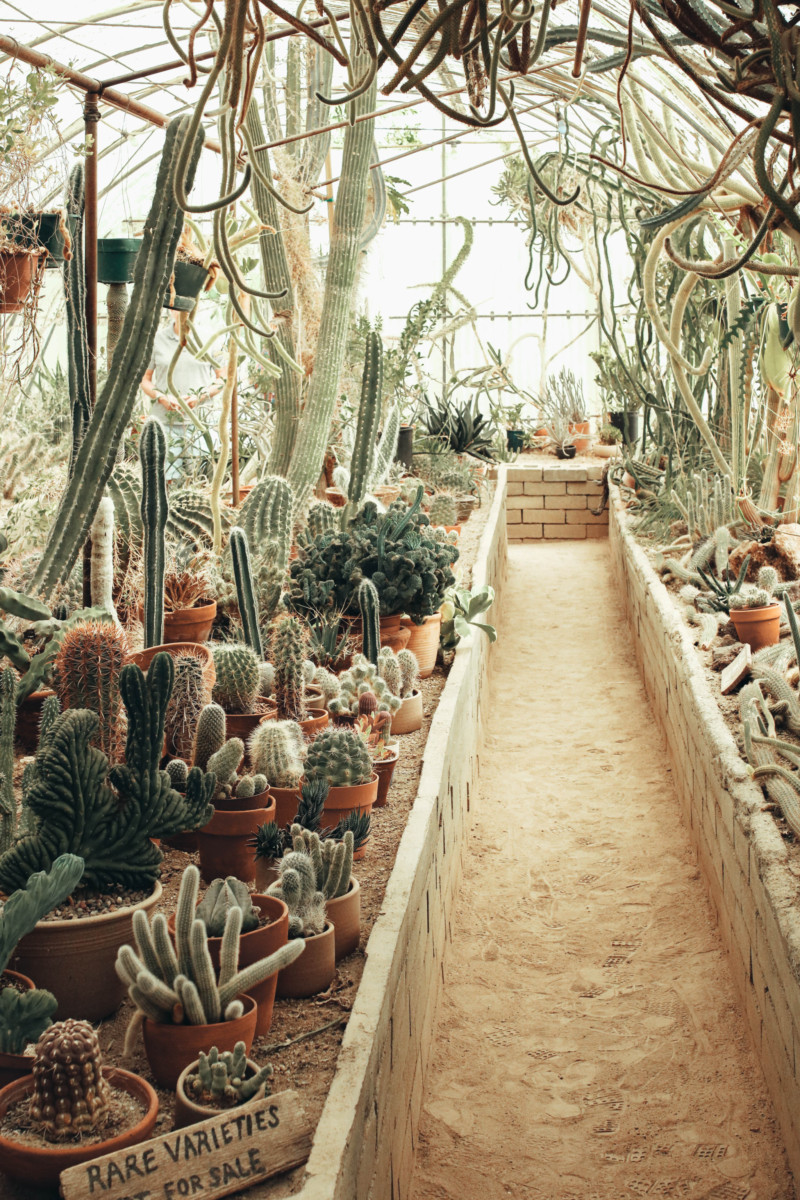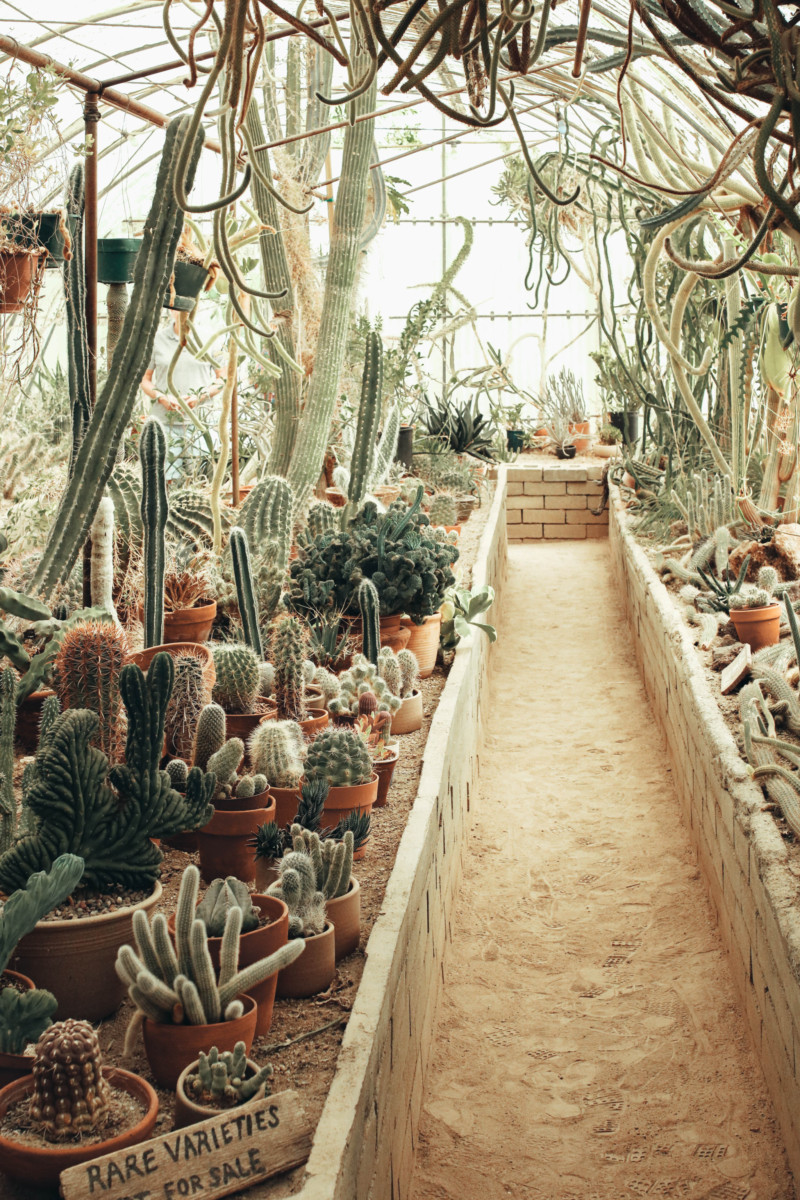 ---
OTHERS PLACES TO VISIT:
.
Native Foods Cafe' – They serve the best Vegan food in the world. I was in shock. The plantain chips and green salsa was delish. My sandwich with Vegan bacon and portobello mushrooms was out of this world. I might become a Vegan because if this meal. HA!!!
Rooster and the Pig – This place was recommended by a friend. She also mentioned
Cheeky's.
Parker Hotel – it has a cool entry and lobby area to take pics or to just chill by the fire. Yes, they have a pit in the lobby area. We ate lunch here, and the food was good (BUT, SO pricey). The pool is only accessible for those who are staying at the hotel. I was bummed because it is presh.
The Saguaro – The most colorful place to stay at in Palm Springs. It is so fun!!
ACE Hotel – Midcentury heaven is my best description. They have a nw mural too!!!
.
---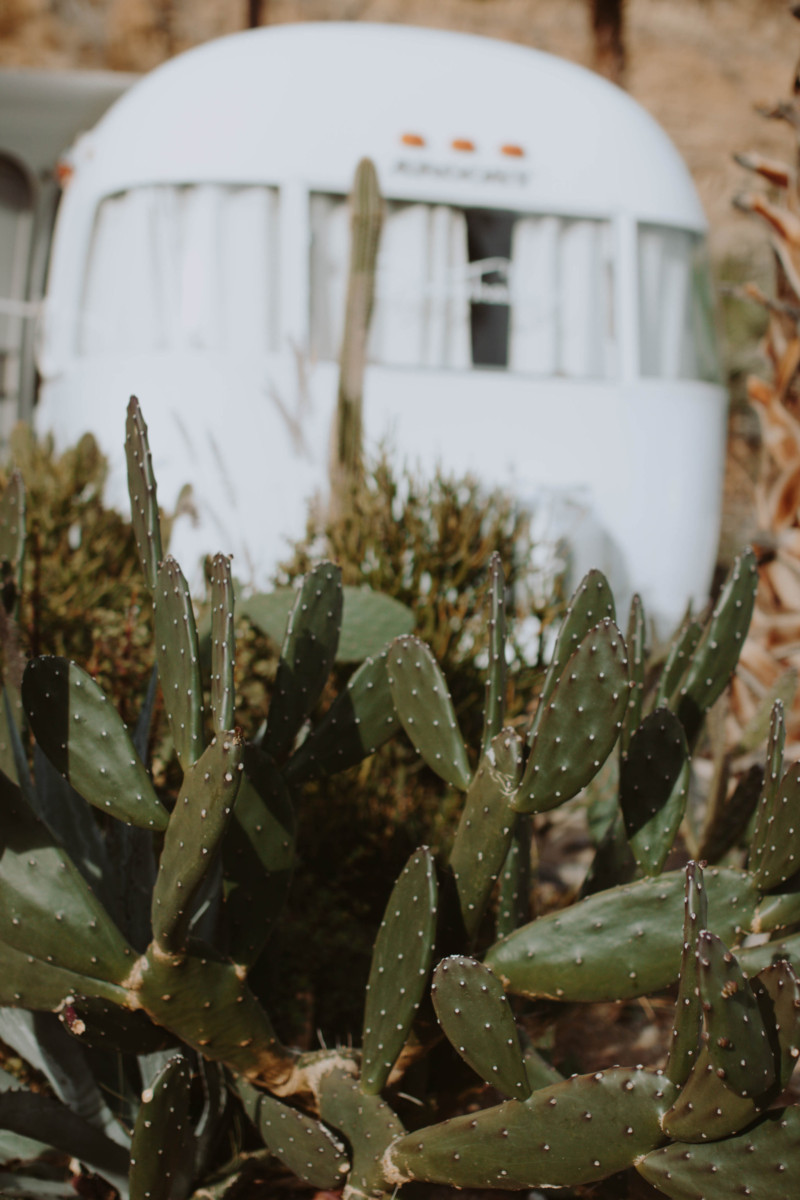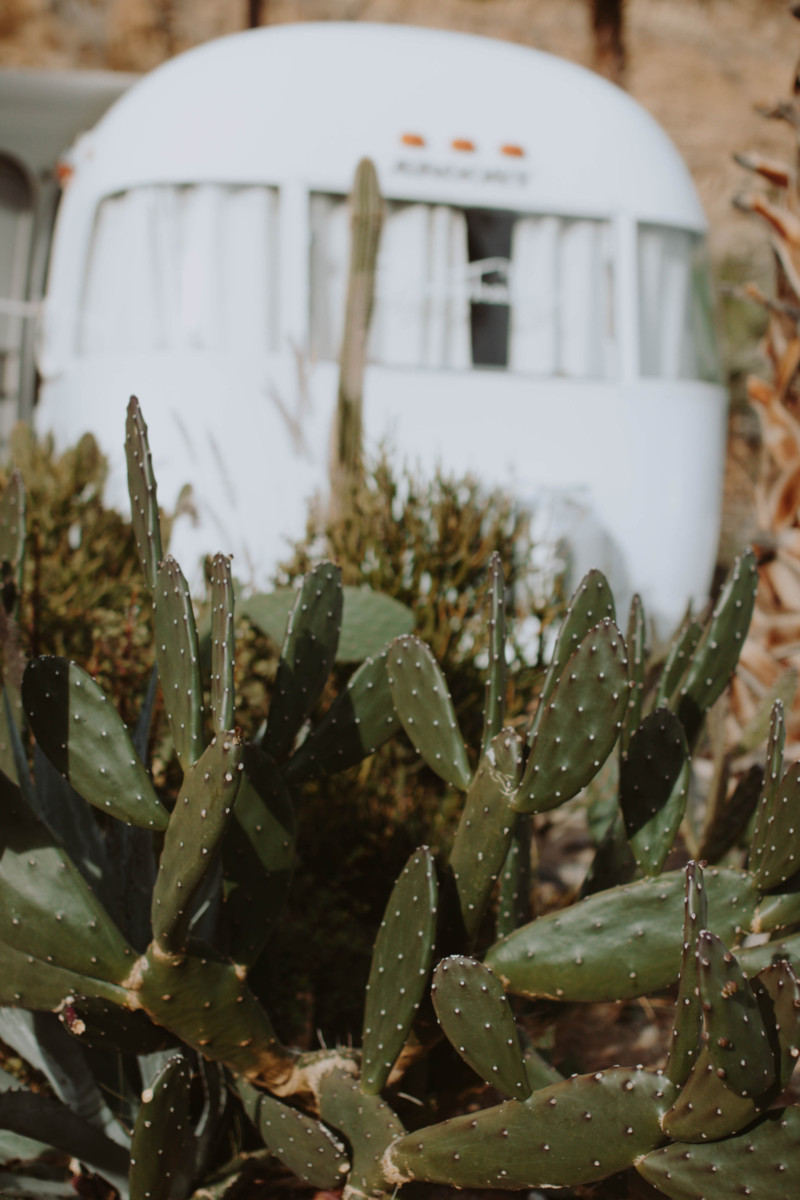 ---
.
Thanks for tagging along part 1 of our trip. Stay tuned for part 2.
.